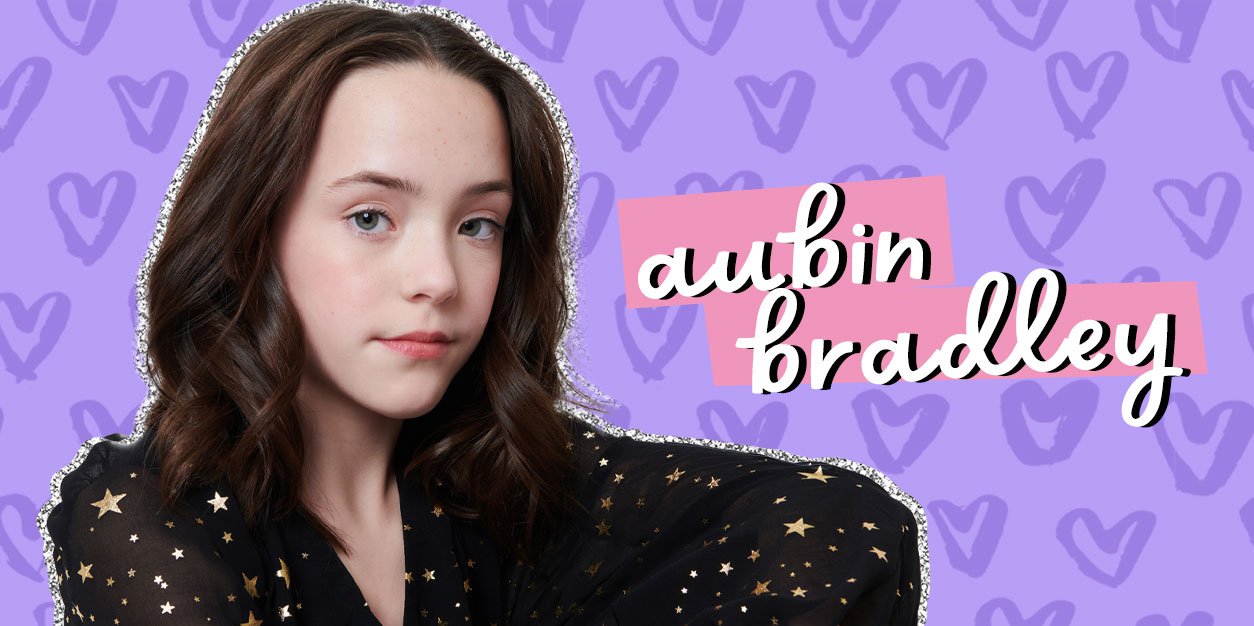 Aubin Bradley Dishes on A Loud House Christmas and her Holiday Favs
With winter break coming to a close, it's hard to let go of those cozy vibes and head back to reality. That's why we're spending every last second of our time off rocking cute pajamas, munching on the last remaining Christmas cookies, and binge-watching as many holiday flicks as possible to keep the magic alive, including one of our favs from this year, A Loud House Christmas. We're also catching up with Aubin Bradley, one of the stars of this Nickelodeon holiday hit!
Aubin stars as the live-action version of the gloomy Lucy Loud, the fifth-youngest Loud sibling who's known for bringing dark vibes and moody energy to her enormously oversized family. In addition to following her acting passions both on stage and on set, Aubin is a competitive dancer, an avid reader, and a collector of Squishmallows and Stitch plushies.
Get to know Aubin Bradley as she dishes on her Loud House experience, all her holiday favs, and what she loves most about being a dancer!
Get to Know Aubin Bradley: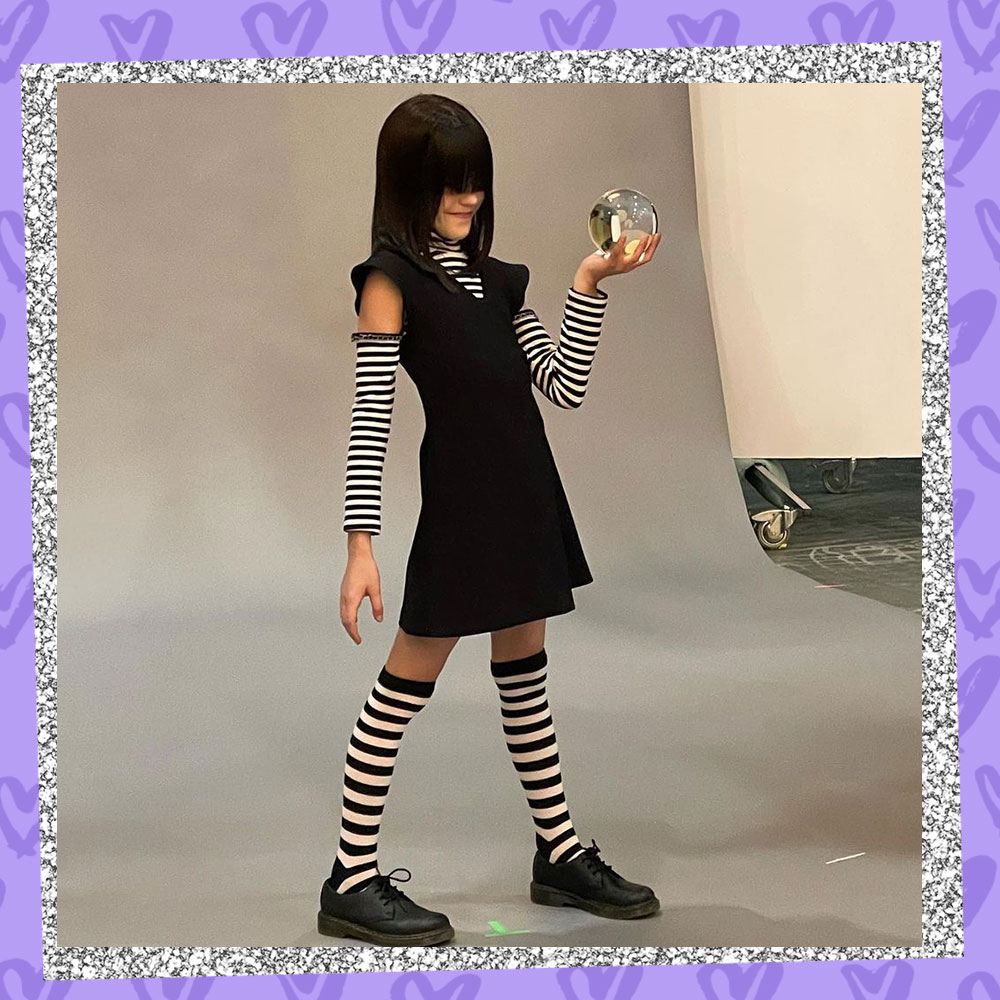 You star as Lucy in the Nickelodeon holiday film, A Loud House Christmas! What was it like bringing the dark and gloomy Lucy Loud to life?
AUBIN BRADLEY: Bringing Lucy Loud to life was incredible, exciting, challenging, and most of all fun! Lucy likes all things dark and we share a love for the same holiday, Halloween! I loved my transformation and getting to cut my hair and dye it black. 
I am usually a very energetic person, so taming my energy to deliver a deadpan performance was a challenge. I really wanted the Loud House fans to love Lucy as much as I loved playing her!
Which Loud House sibling do you relate to most?
AUBIN: Besides Lucy, I relate most to Luan, who was played by my real sister Catherine, and Lisa. I relate to Luan because she is funny with a unique sense of humor and I have a special and silly humor. I also relate to Lisa because I am a total science geek and love having brains!
Do you have any fun memories from filming that you can share?
AUBIN: One of my favorite memories from filming in Atlanta was going Squishmallow hunting with my mom, my sister Catherine, and the Allan Twins, Mia and Ella. We found some very rare squishes and got a little too carried away one day! Let's just say we left the store empty-handed and a few tears were shed! We loved our adventures!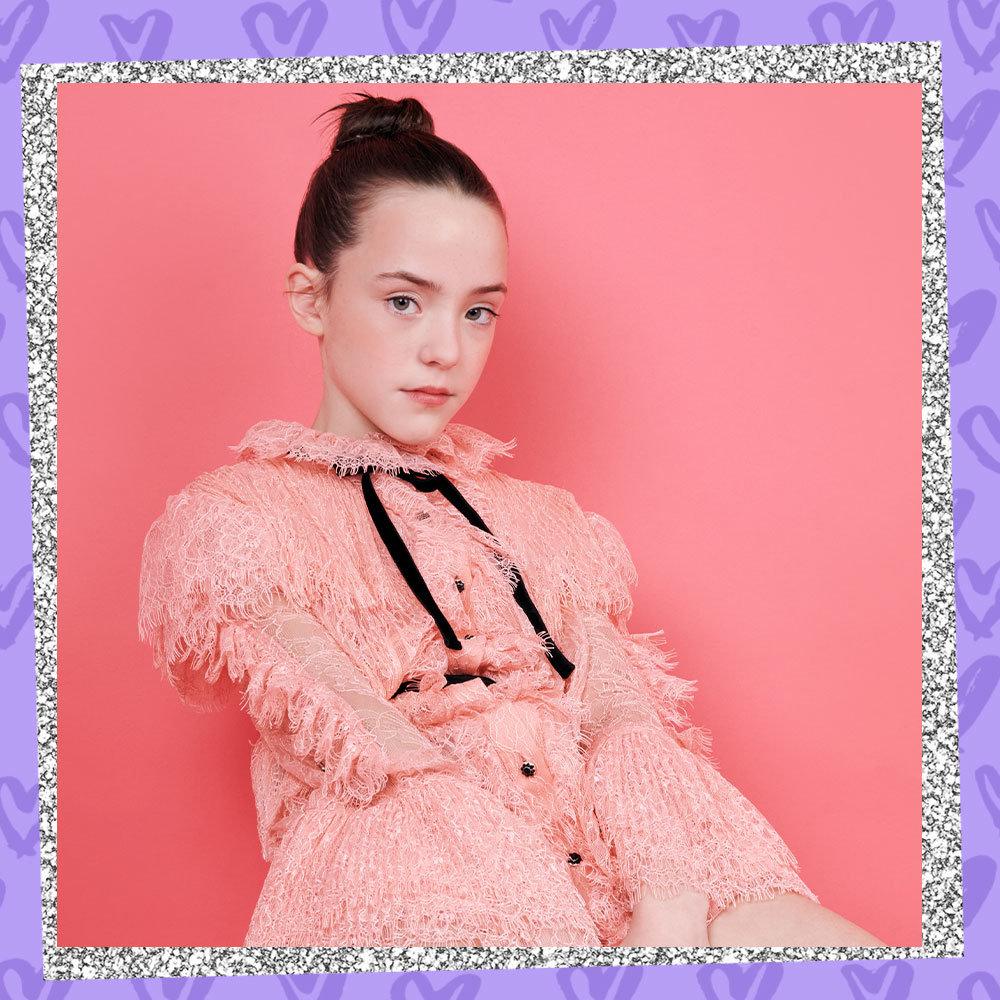 Holiday Quickfire Round:
Go-To Festive Treat(s): Hot Chocolate with Extra Whipped Cream, Sugar Cookies
Catchiest Christmas Song(s): Last Christmas, The Chipmunk Song by Alvin and the Chipmunks
Fav Holiday Movie/Specials(s): Home Alone, Elf, and of course A Loud House Christmas Movie
Fav Holiday Tradition: Cooking Christmas Eve dinner with my mom and sisters and decorating the Christmas tree with my family
2022 is right around the corner, what are you looking forward to most in the new year?
AUBIN: In the new year, I looking forward to new adventures, spring break, and traveling again. I am also looking forward to reuniting with my Loud House family in a sequel or series!
Who are some of your girl-power icons?
AUBIN: Some of my girl-power icons are Michelle Obama, Reese Witherspoon, Misty Copeland, and of course my mom, who is all about girl-power!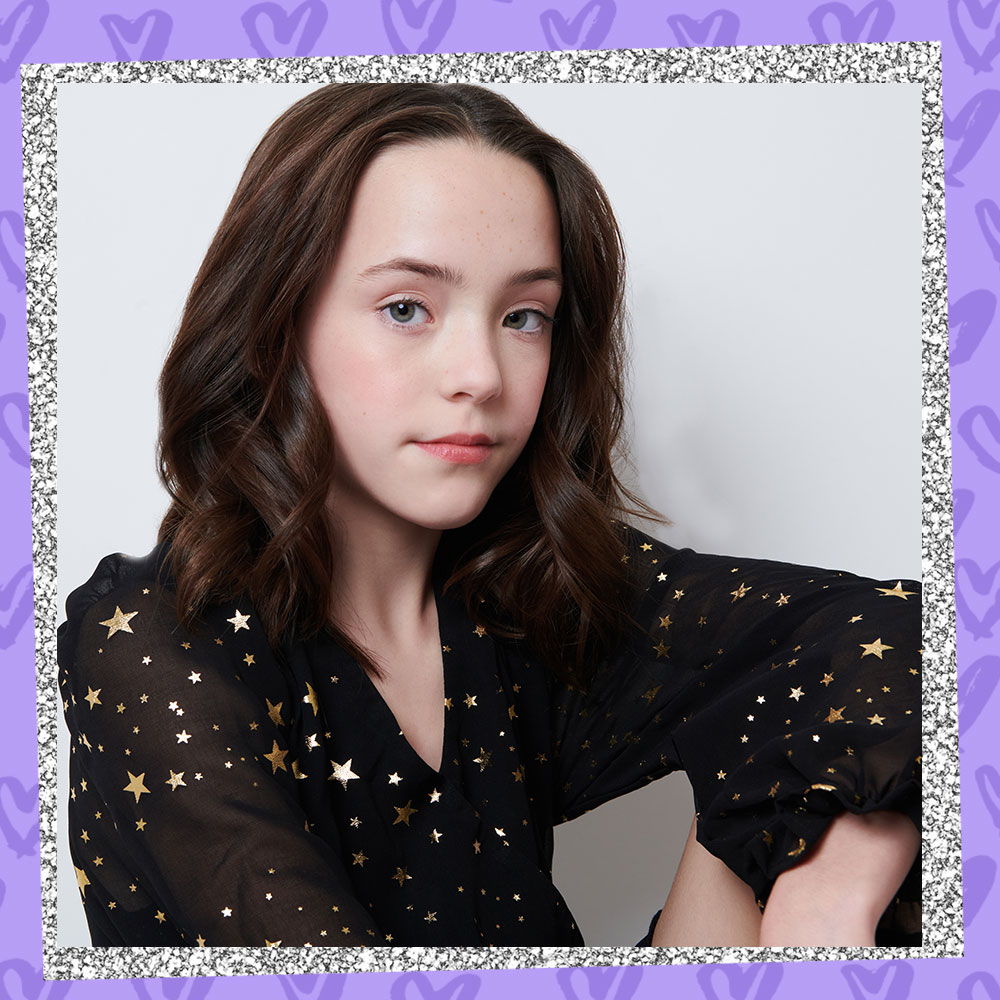 In addition to acting, you're also a competitive dancer! What do you love most about dance?
AUBIN: What I love most about dance is telling a story through very complex movements. I love the challenge of learning new steps, leaps, and turns and constantly pushing myself to become a stronger and better athlete. 
What is something your fans would be surprised to learn about you?
AUBIN: I am obsessed with ostriches. I love them so much and know everything about them. I sleep every night with two ostriches in my bed. 
I am also obsessed with Legos. I am currently working on building an entire city and the Home Alone house!
Do you have any advice you'd like to share with your fans?
AUBIN: People who know me always say that I march to the beat of my own drum! So my advice to anyone is that you need to march to the beat of your drum. When you follow your own drum or your own path instead of trying to be someone else or who you think others want you to be, you are marching toward a more exciting and happy life!
Want to get to know even more amazing girls following their dreams? Check out our GIRLS WHO SHINE series HERE!