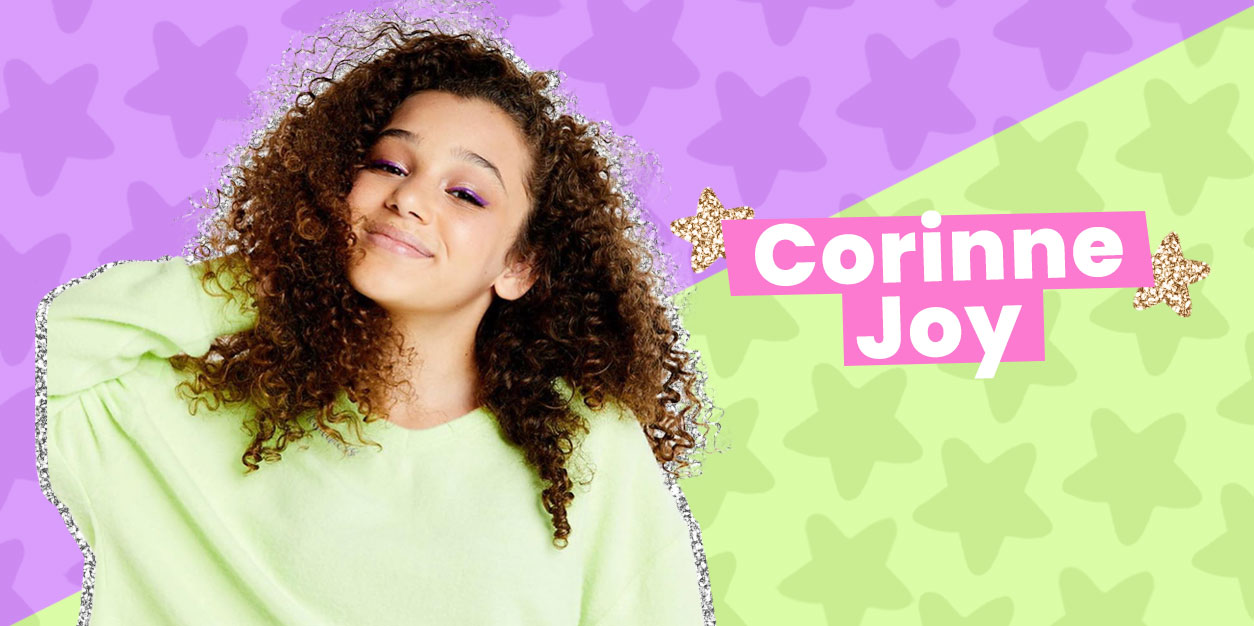 Shimmering Star Spotlight: Corinne Joy
Each month YAYOMG! selects a Shimmering Star to spotlight. Follow along as we shine a light on girls who represent kindness, positivity, empowerment, philanthropy, drive, and confidence. They're sure to inspire you!
Our Shimmering Star for November is actress, singer, and dancer Corinne Joy!
Corinne slays as a part of Run the World, where she gets to show off her singing talents and make music with her BFFs Hayley LeBlanc, Kheris Rogers, and Jessalyn Grace. They're all about girl power, friendship, and empowering girls to dream big – a message that Corinne also makes it a point to share through her social channels. The girls recently released an amazing cover of Christina Aguilera's song Beautiful, and Run the World's first album drops later this month!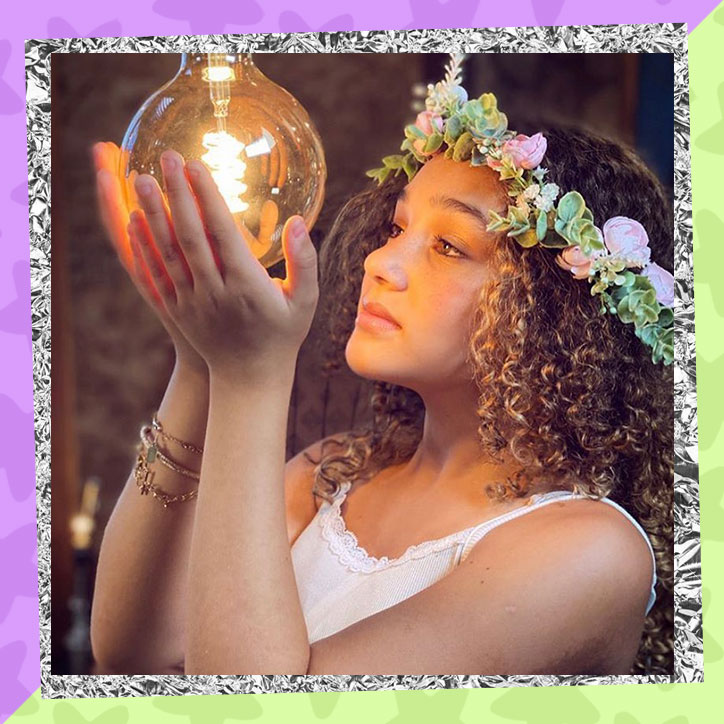 Corinne recently joined the cast of the popular Brat series, Chicken Girls, for the newest season. When she isn't on set or recording new music, Corinne is all about skateboarding, dancing, gaming, and expressing her creativity through art and makeup.
Get to know Corinne Joy as she opens up about Run the World, being a part of the iconic Chicken Girls legacy, and the people she'd most love to collab with!
Get to Know Corinne Joy: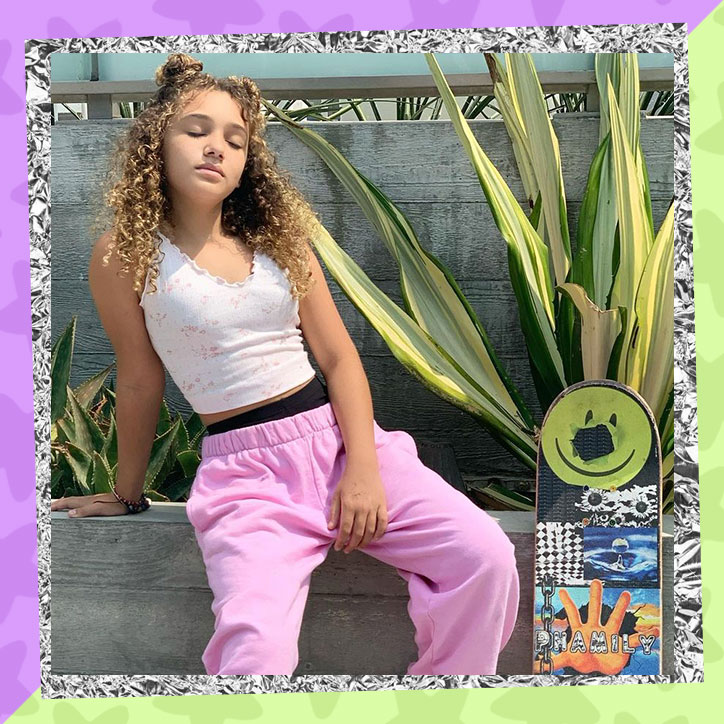 Tell us a little bit about YOU!

CORINNE JOY: My favorite color is orange because it's a happy color. I love to skateboard, draw, paint, and game. Makeup is also something that I love to be creative with.
What do you love most about being a part of Run the World?

CORINNE: I love that they are my friends. We have so much fun when we are together, and it really helps us connect and sing well together!
If Run the World were to do a collab, who would be your dream pick?

CORINNE: Probably Blackpink or Ariana Grande.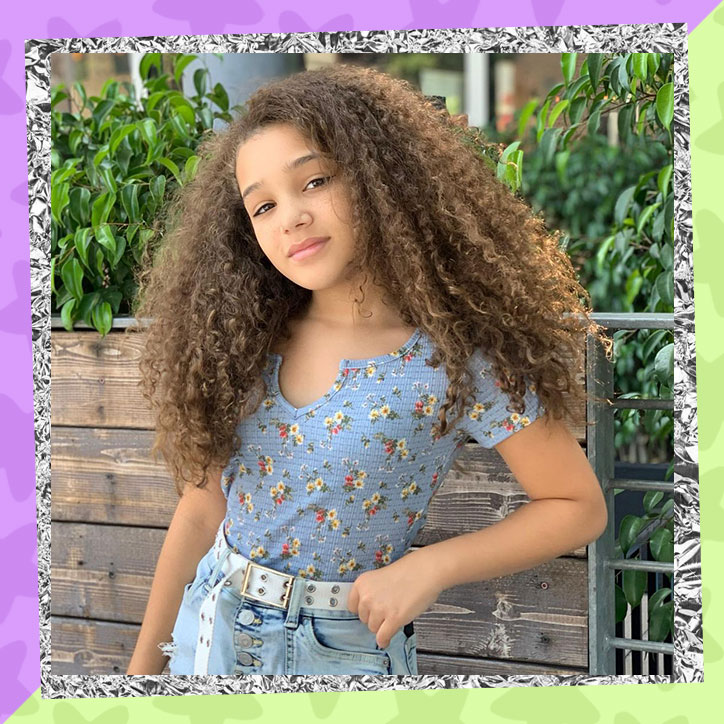 You joined the cast of Chicken Girls for Season 7! What's it like being part of this iconic series?

CORINNE: It's so cool to be in the new cast and keep the legacy going. A lot of my friends are on the show, and we love pranking each other. We have a lot of fun!
How do you shine bright?

CORINNE: I feel like I use my platform to encourage people to just be themselves, to love who they are. That's why I love our new song, Beautiful. It basically says that you are beautiful no matter what anyone else says.
The women who inspire me are…

CORINNE: My mom, my sister, and women from the past that used their voices to make change, like Rosa Parks.
I am most passionate about…

CORINNE: Helping others! I have a huge heart and always try to find ways to give back.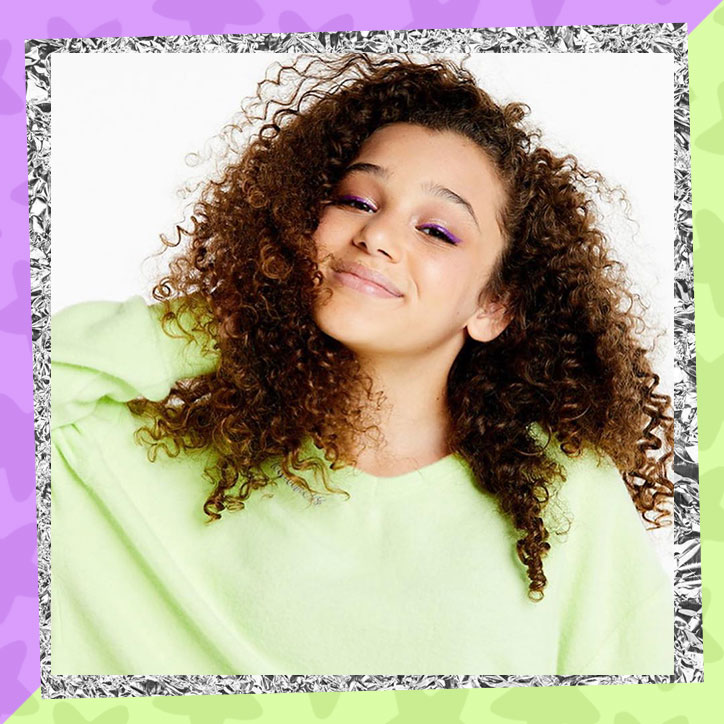 I feel most confident when…

CORINNE: I am being myself. Some days I just like to chill in sweats, and some days I like to do killer makeup looks.
My biggest dream is…

CORINNE: My biggest dream right now is to do a movie with The Rock, aka Dwayne Johnson. Also, I'd love to do a makeup look with James Charles or Avani.
The advice I want to share with other girls…

CORINNE: Love yourself. Know that you might not be everyone's cup of tea, but that's ok. Be yourself, and you will attract the right people in your life. And always put family first!
Corinne isn't the only member of Run the World who shines bright – be sure to check out our spotlights on Kheris Rogers, Hayley LeBlanc, Jessalyn Grace!