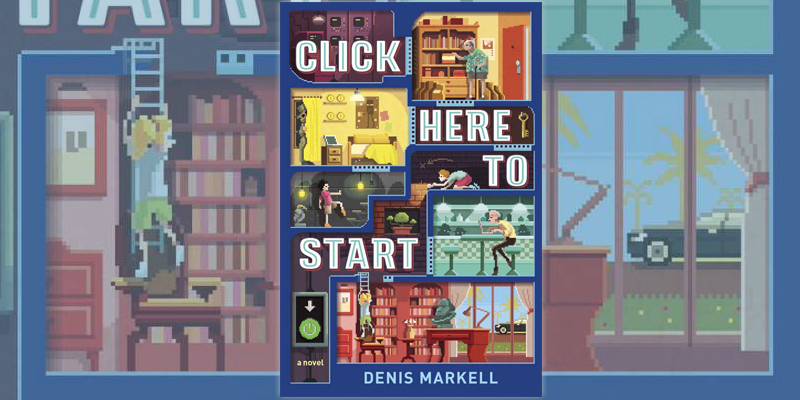 Click Here to Start
When we first heard about Denis Markell's book "Click Here to Start" a few months ago it was being described as "Ready Player One" for tweens, and we knew we absolutely HAD to read it. We immediately added it to our Goodreads list and pre-ordered it on Amazon. Yeah. We needed it that badly. Thankfully, the wait is over!
The book was released on July 19th from Delacorte Books for Young Readers, and now that we've gobbled it up, it's safe to say – it lived up to the hype. (Even the insane amount of hype and anticipation we personally gave it.) "Click Here to Start" is clever, exciting, and mysterious from start to finish. It's filled with plot twists and puzzles, and it's just a really fun read that'll have you on the edge of your seat.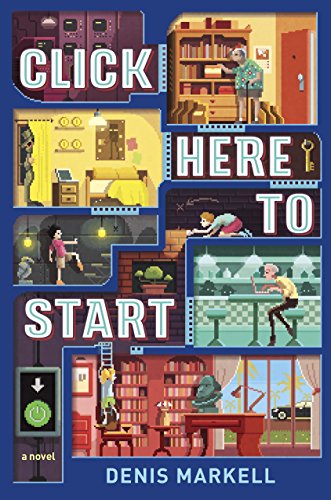 Ted Gerson is a twelve year old boy who is exceptionally good at completing Escape the Room games. He plays them online all the time and always ends up topping the leaderboards with the fastest score. When his great-uncle passes away and leaves Ted with a mysterious note that says "THE BOX IS ONLY THE BEGINNING. KEEP LOOKING FOR THE ANSWERS. ALWAYS GO FOR BROKE! PROMISE ME!", Ted is immediately intrigued and ready to tackle the task of cleaning out his great-uncle's giant mess of an apartment with the same observational and puzzle solving skills he'd use to tackle an escape the room game.
With his best friend Caleb and super smart book-lover Isabel by his side, Ted won't stop until he uncovers the mystery of his great-uncle's wishes and finds what was left behind – even if that means having to dodge and outsmart really scary and dangerous men who are also trying to find the treasure.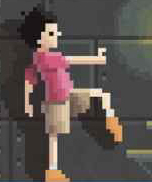 Yeah, you heard us right. This book has computer games, puzzles, mystery, treasure hunting, adventure, danger, literary quotes, humor, and sass. It's like every great thing rolled into one absolutely great read. There's even a little World War II and Japanese American history tied into the plot, since Ted is half Japanese and his great-uncle was a war veteran. It's got one of our favorite covers we've seen in awhile, and at the beginning of each chapter there are really cute pixel art doodles.
"Click Here to Start" is an obvious must-read for gamers and book-lovers alike. While it all wrapped up quite nicely, we definitely saw a little glimmer of hope for a sequel left open at the end of the book. We've got our fingers crossed for sure. For more book recommendations, click here!