13 Books We're Dying to Read in 2017
A new year is upon us, which can only mean one thing. No, not "new you". You're already great the way you are. To us, a new year pretty much only means NEW. BOOKS. New covers to gush over and pretend we're not judging our books by. New stories to obsess over, break our hearts, and teach us things we didn't even realize we needed to know. A slew of new characters to fall in love with, get totally frustrated by, and aspire to be.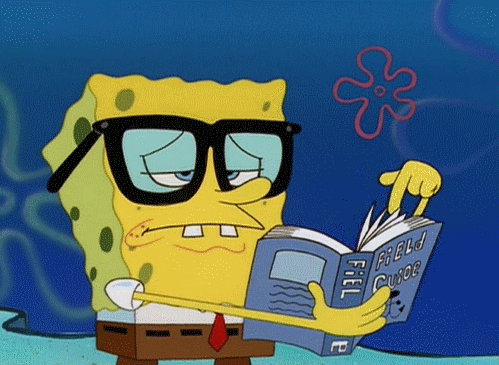 Whether you hit your reading goal last year or barely managed to make it through your TBR stacks – we're not here to judge. We're just here to share the books we're most looking forward to this year so you can decide if you think you might like them too. Oh and read them. Definitely read them.

In the second year of YAYOMG, we come at you with an even deeper love of Middle Grade reads, so we're beyond excited to share our picks with you. If a book didn't make the list, it's not because we don't want you to read it, odds are we probably do. We think you should read any book you can get your hands on. It's just that if we listed all of the hundreds of books coming out this year, it would be kind of boring. And very long. These are the 13 books we think will speak to us and most importantly, YOU this year.
(Sorry not sorry that the majority of them are likely going to make you cry.)
13 Books We're Dying to Read in 2017: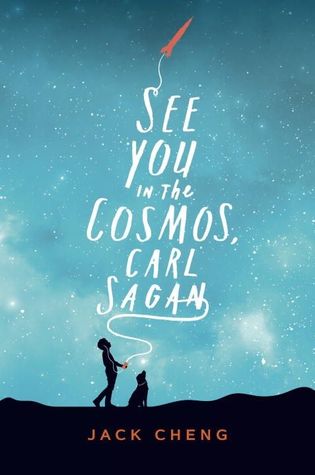 "See You In the Cosmos, Carl Sagan" by Jack Cheng
Release Date: February 28th
YAYOMG:
This is probably our most anticipated book of the year. Why? Here's a few words we've seen being used to describe this book: soulful, brilliant, moving, beautiful, inspiring, propulsive, unique. How could you not want to read this?
Not to mention that the title references the legendary astrophysicist Carl Sagan, the cover looks like it's about to destroy our souls in the best possible way, and the story – UGH. This plot. Science and loneliness and grief and coming to terms with a not so great family situation. Consider us sold.
SYNOPSIS:
"11-year-old Alex Petroski loves space and rockets, his mom, his brother, and his dog Carl Sagan—named for his hero, the real-life astronomer. All he wants is to launch his golden iPod into space the way Carl Sagan (the man, not the dog) launched his Golden Record on the Voyager spacecraft in 1977.
From Colorado to New Mexico, Las Vegas to L.A., Alex records a journey on his iPod to show other lifeforms what life on earth, his earth, is like. But his destination keeps changing. And the funny, lost, remarkable people he meets along the way can only partially prepare him for the secrets he'll uncover—from the truth about his long-dead dad to the fact that, for a kid with a troubled mom and a mostly not-around brother, he has way more family than he ever knew."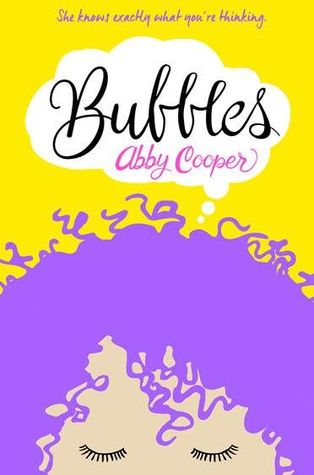 "Bubbles" by Abby Cooper
Release Date: July 4th
YAYOMG:
Head on over to your bookshelf and shove some books out of the way to make space for "Bubbles". We're really excited to see the world through Sophie's eyes and can't wait to see how this book tackles the struggles of 12 year old life.
If you read Abby Cooper's book from last year, "Sticks and Stones", you know exactly why we're psyched for "Bubbles". She has way of creatively handling even the most cliché middle school woes with a fresh perspective, laugh-out-loud humor, and incredible flair. We also lowkey wish we could have this awesome mind reading bubble power.

SYNOPSIS:
"Twelve-year-old Sophie Mulvaney's world has been turned upside down. Mom lost her job at the TV station and broke up with Pratik, whom Sophie adored. Her teacher is making them do a special project about risk-taking, so Sophie gets roped into doing a triathlon. And to top it all off, she's started seeing bubbles above people's heads that tell her what these people are thinking. Seeing other people's thoughts seems like it should be cool, but it's actually just stressful.
What does it mean that Pratik wishes she and Mom were with him to eat dinner? Is her best friend Kaya really going out with their other best friend, Rafael, whom Sophie also has a crush on? And can Sophie's mom ever go back to her old self? In this funny, heartwarming novel, Sophie comes to learn that people are more than what they seem—or what they think."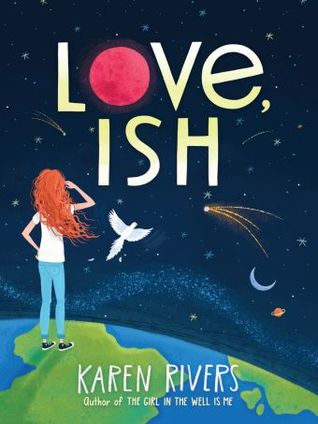 "Love, Ish" by Karen Rivers
Release Date: March 14th
YAYOMG:
"Love, Ish" combines the seriousness of a cancer diagnosis and the struggles of growing up in one totally heartwarming story. We read a short preview of this one via NetGalley and were totally charmed, and we think you guys will be too.
This one drew us in because of Ish's love of Mars and space travel, but we know it'll keep it's readers captivated with the heartfelt story it promises. It may seem obvious with a plot that revolves around cancer – but we're definitely issuing a tissue-box warning for "Love, Ish". Maybe read this one with mom or dad by your side, just in case you need a hug.
SYNOPSIS:
"Things Mischa "Ish" Love will miss when she goes to Mars: lying on the living room floor watching TV, ice cream, her parrot Buzz Aldrin. Things Ish Love will not miss when she goes to Mars: mosquitoes, heat waves, missing her former best friend Tig.

Ish is convinced that she'll be one of the first settlers on Mars. She's applied to—and been rejected from—the Mars Now project forty-seven times, but the mission won't leave for ten years and Ish hasn't given up hope. She also hasn't given up hope that Tig will be her best friend again (not that she'd ever admit that to anyone, least of all herself).
When Ish collapses on the first day of seventh grade, she gets a diagnosis that threatens all her future plans. As Ish fights cancer, she dreams in vivid detail about the Martian adventures she's always known she'd have—and makes unexpected discoveries about love, fate, and her place in the vast universe."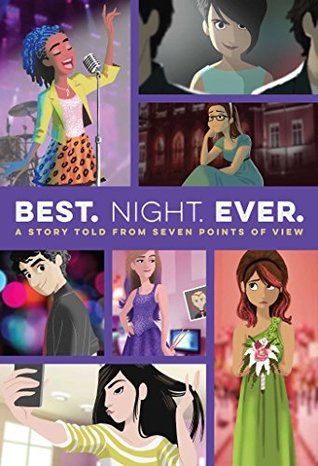 "Best. Night Ever." by Jen Malone, Rachel Alpine, Ronni Arno, Alison Cherry, Stephanie Faris, Gail Nall, and Dee Romito
Release Date: August 15th
YAYOMG:
When a book is described as "Love Actually meets Adventures in Babysitting", you can be 100% certain that you've grabbed our attention. Not to mention the fact that it was written by SEVEN. FEMALE. AUTHORS. Just take our money already!
"Best Night Ever" book follows 7 classmates as they get ready for their big middle school dance, but with the reference to "Adventures in Babysitting", you can be sure that these kids are in for a wild, unforgettable night. We're guessing things get a little crazy and don't go quite according to plan. Another thing you can be sure of? It's going to be one totally hilarious read.
SYNOPSIS:
"Love Actually meets Adventures in Babysitting in this hilarious novel written by seven authors about seven classmates who are preparing for a crazy night at their middle school dance.
Lynnfield Middle School is prepped and ready for a dance to remember, including an awesome performance from Heart Grenade, the all-girl band who recently won a Battle of the Bands contest. Seven classmates—Carmen, Genevieve, Tess, Ryan, Ellie, Ashlyn, and Jade—intend to make the most of the night…or at least the five of them who are able to attend do. The other two would sacrifice almost anything to be there."
PS: Can one of you please start a band called Heart Grenade?! Thanks.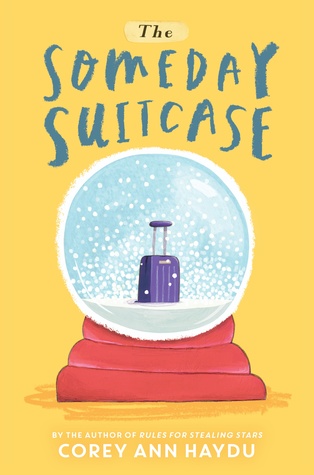 "The Someday Suitcase" by Corey Ann Haydu
Release Date: June 27th
YAYOMG:
If you've read the devastatingly beautiful "Rules for Stealing Stars", you can understand why just the thought of reading another book by Corey Ann Haydu has us both delighted and terrified. We've got goosebumps just while trying to write this blurb to tell you guys the book exists – how are we supposed to handle another potentially dazzling heartache of a story?
SYNOPSIS:
"Clover and Danny are the kind of best friends who make each other better: Clover makes lists, and Danny makes fun. Clover is thoughtful and quiet and loves science. Danny is chatty and funny and loves art. They're so important to each other that Clover believes they're symbiotic: her favorite science word, which describes two beings who can't function without the other.
But then Danny comes down with a mysterious illness that won't go away, and the doctors can't figure out what's wrong with him. So Clover decides to take matters into her own hands by making lists—lists of Danny's symptoms, his good days, his bad days, and his moods. As the evidence piles up, only one thing becomes clear: Danny is only better when Clover is around. When they're separated, he's in danger.
Clover knows they need to find a cure—together. Will science be able to save Danny, or is this the one time when magic can overcome the unthinkable?"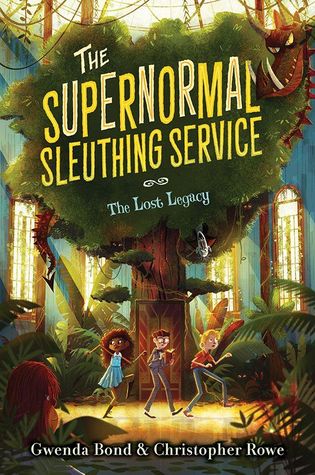 "The Supernormal Sleuthing Service: The Lost Legacy" by Gwenda Bond and Christopher Rowe
Release Date: May 2nd
YAYOMG:
Okay. So. OMG. Phew. Breathe. Let us take a moment to tell you how much we love Gwenda Bond. We're legitimately obsessed with her "Lois Lane" YA series, so when we heard she was writing a middle grade series with her husband, we legit squealed. An opportunity to gush about Gwenda's amazing writing skills with all our YAYOMGers? Yes please. PLUS it's a 3 part series. About MONSTERS. Stop trying to convince us, we're already sold!
Also – New Rule for 2017: All YA authors should write at least ONE middle grade novel so we can tell our readers about how great you are!
SYNOPSIS:
"Three kids. A hotel full of monsters. And a stolen magical artifact that could disrupt the balance between the humans and the supernatural. Welcome to life at Hotel Monster! Escape from Mr. Lemoncello's Library meets Hotel Transylvania in the first book of this hilarious and spooky new series that blends mystery with monsters.
Stephen's dad decided to move the two of them across the country to New York City, where he is taking over as head chef in an exclusive hotel. A hotel that has the most elite of clientele: monsters! Surprise! (Though they prefer to be called supernormals.) And an even bigger surprise? Stephen is part supernormal himself.
When a magical family heirloom is stolen and Stephen is framed, he must work with two new friends to navigate this whole new world and clear his name. After all, consequences can be dire in the world of monsters. Spooky, funny, and full of monstrous hijinks, The Lost Legacy is an inventive and accessible mystery-adventure full of friendship and humor—perfect for fans of Pseudonymous Bosch and R. L. Stine's Goosebumps series."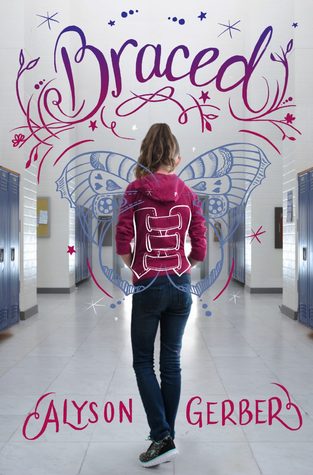 "Braced" by Alyson Gerber
Release Date: March 28th
YAYOMG:
GUYS. This book is about a middle school girl struggling with scoliosis, written by a woman who has worn the dreaded back brace herself! Despite the fact that quite a lot of teenagers have scoliosis, no one has written a book about it since Judy Blume back in the 70's. We're so excited to see a modern-day novel tackling this disorder. We chose this book for it's awesome cover, it's hopeful message, and for it's main character we know we're just going to love.

SYNOPSIS:
"The first contemporary novel about a disorder that bends the lives of ten percent of all teenagers: scoliosis.
Rachel Brooks is excited for the new school year. She's finally earned a place as a forward on her soccer team. Her best friends make everything fun. And she really likes Tate, and she's pretty sure he likes her back. After one last appointment with her scoliosis doctor, this will be her best year yet.
Then the doctor delivers some terrible news: The sideways curve in Rachel's spine has gotten worse, and she needs to wear a back brace twenty-three hours a day. The brace wraps her in hard plastic from shoulder blades to hips. It changes how her clothes fit, how she kicks a ball, and how everyone sees her — even her friends and Tate. But as Rachel confronts all the challenges the brace presents, the biggest change of all may lie in how she sees herself.
Written by a debut author who wore a brace of her own, Braced is the inspiring, heartfelt story of a girl learning to manage the many curves life throws her way."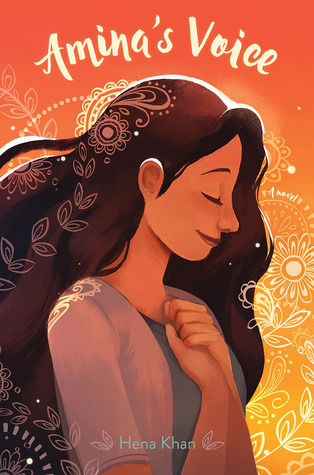 "Amina's Voice" by Hena Khan
Release Date: March 14th
YAYOMG:
"Amina's Voice" highlights the challenges of fitting in not just in middle school, but as a Pakistani American girl trying to balance the two important cultures that surround her in her everyday life. We know they say not to judge a book by it's cover, but this is one of the most beautiful covers we've seen so far for 2017. Calling all teachers: Get this book in your classrooms, ASAP!
Fun and Very Important Fact: "Amina's Voice" is the first book published by Salaam Reads, Simon & Schuster's new Muslim imprint. Salaam Reads will be publishing books for kids, ranging from picture books all the way up to Young Adult novels that highlight and celebrating Muslim life and culture. This will allow Muslim children to see themselves represented in the books they read, as well as teach readers everywhere about a culture that is all around them that they may not understand. This is absolutely something the world needs right now, and we're so glad it exists.
SYNOPSIS:
"Amina has never been comfortable in the spotlight. She is happy just hanging out with her best friend, Soojin. Except now that she's in middle school everything feels different. Soojin is suddenly hanging out with Emily, one of the "cool" girls in the class, and even talking about changing her name to something more "American." Does Amina need to start changing too? Or hiding who she is to fit in? While Amina grapples with these questions, she is devastated when her local mosque is vandalized.
Amina's Voice brings to life the joys and challenges of a young Pakistani American and highlights the many ways in which one girl's voice can help bring a diverse community together to love and support each other."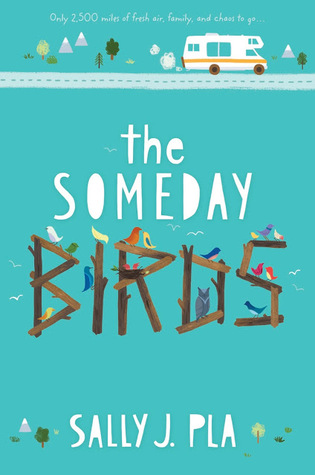 "The Someday Birds" by Sally J. Pla
Release Date: January 24th
YAYOMG:
Having a personal attachment to someone on the Autism spectrum, we're always excited (yet wary) to read a book that tackles the subject, but we think "The Someday Birds" is going to deliver in a big way. Thankfully this book releases in just a few weeks, so we don't have much longer to wait to find out.
You know that feeling you get when you know you're about to read something that's going to change your life, and you just don't even have a clue how to put your feelings into words because you're afraid you might mess it up somehow? That's what "The Someday Birds" is doing to us. Hopefully once we read it later this month, we'll be able to articulate our thoughts and feelings much better when we're ready to write our review!
SYNOPSIS:
"Charlie wishes his life could be as predictable and simple as chicken nuggets.
And it usually is. He has his clean room, his carefully organized bird books and art supplies, his favorite foods, and comfortable routines. But life has been unraveling since his war journalist father was injured in Afghanistan. And when Dad gets sent across country for medical treatment, Charlie must reluctantly travel to meet him. With his boy-crazy sister, unruly twin brothers, and a mysterious new family friend at the wheel, the journey looks anything but smooth. So Charlie decides to try and spot all the birds that he and his dad had been hoping to see together in the wild. If he can complete the Someday Birds list for Dad, then maybe, just maybe, things will turn out okay…
Equal parts madcap road trip, coming-of-age story for an unusual boy, and portrait of a family overcoming a crisis."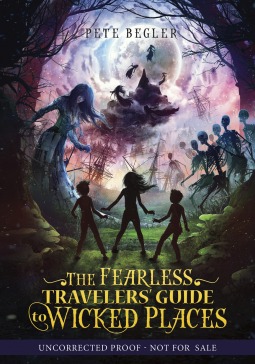 "The Fearless Travelers' Guide to Wicked Places" by Pete Begler
Release Date: March 1st
YAYOMG:
The title of this book has us totally swooning. It sounds so classic and iconic and it's got us totally intrigued. Add in that haunting cover and the promise of magic and witches, there's no doubt you're in for an unforgettable magical adventure when you open up this book. While scouring reviews of the book while researching this post, we came across a quote that really spoke to us: "You will get lost. You will be scared. You will fall. You will flee. You will fight. You will learn. And without doubt: You will find your way home."
Thankfully, our friends at Capstone provided us with an early copy of this title, so we'll get to find out if it lives up to the odd and mysterious adventure we're hoping it will be.
SYNOPSIS:
"Twelve-year-old Nell Perkins knows there is magic at work that she can't yet understand. Her mother has been taken by witches and turned into a bird. Nell must journey to get her mother back, even if it takes her deep into the Wicked Places — the frightening realm where Nightmares resides. There she must break the spell and stop the witches from turning our world into a living nightmare."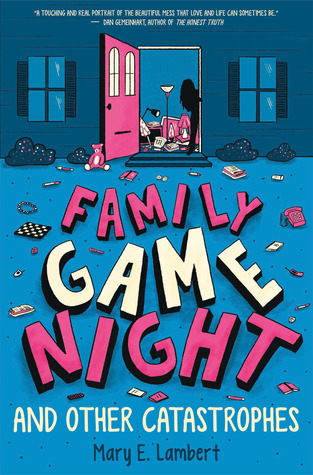 "Family Game Night and Other Catastrophes" by Mary E. Lambert
Release Date: February 28th
YAYOMG:
Oh look! Another book that's going to give you feels. Dan Gemeinhart's (Bonus Book Rec: "Scar Island"!) blurb on the front of this book really spoke to us: "A touching and real portrait of the beautiful mess that love and life can sometimes be."
No one's family is perfect and we've all got our struggles, but we learn to love, support, and accept each other all the same. That's what this book means to us. Every kid feels a little embarrassed by their parents at some point growing up – it's basically a right of passage. But what if you have a very real reason for how you feel? Annabelle does, and we simply can't wait to read her story.
SYNOPSIS:
"Annabelle has a five mile rule: She must keep her friends from coming within five miles of her home. That's because Annabelle's mom is a hoarder. Their house is full of stuff: canned goods, broken toys, old newspapers… It's everywhere except for Annabelle's spotless room.
Annabelle can't let anyone find out what her house is like. They'll realize that her mom is crazy. They'll make fun of her. Or feel sorry for her. Or try to help.
But when the newspaper piles come crashing down on her sister's head one morning, it kicks off an epic fight between her parents that ends up with her dad taking off — and her fix-it-all grandmother stepping in.
As Annabelle realizes how bad things have gotten for her little sister, while trying to navigate her first crush, not to mention stay sane herself, she's forced to come to terms with the fact that maybe she can't keep all her secrets to herself. Maybe she can't just throw her mom's things out… maybe she has to let some people in."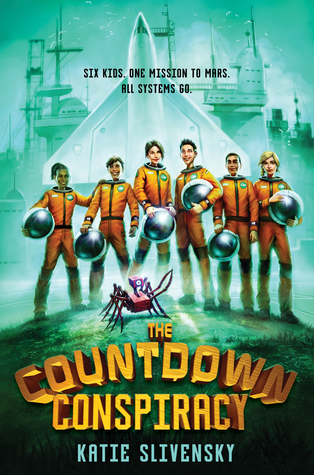 "The Countdown Conspiracy" by Katie Slivensky
Release Date: August 1st
YAYOMG:
This is clearly going to be one of those "so action packed we couldn't possibly put it down so we walked into a wall and hoped no one noticed" kind of books. We're on the edge of our seats after just reading this book's synopsis, – do we really have to wait til August to find out what happens?!
The trend of science and engineering focused female characters popping up in middle grade books is legitimately awesome, almost as awesome as all of you STEM-loving girls (and boys!) blossoming out there in the real world. You're the ones building and changing the future, so we're super excited that books like this one exist not just to entertain you, but to inspire you.
SYNOPSIS:
"Ambassador, you are go for launch in T- minus 5…4…3…2…. Get ready to blast off with this high-action, high-stakes middle grade adventure that's perfect for fans of Chris Grabenstein and Peter Lerangis!
Miranda Regent can't believe she was just chosen as one of six kids from around the world to train for the first ever mission to Mars. But as soon as the official announcement is made, she begins receiving anonymous threatening messages…and when the training base is attacked, it looks like Miranda is the intended target. Now the entire mission—and everyone's lives—are at risk. And Miranda may be the only one who can save them.
The Martian meets The Goonies in this out-of-this-world middle grade debut where the stakes couldn't be higher."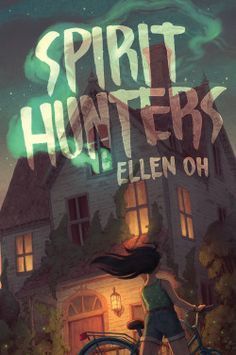 "Spirit Hunters" by Ellen Oh
Release Date: July 25th
YAYOMG:
We're always in the mood for a spooky haunted house tale. We grew up on "Scary Stories to Tell in the Dark", "Are You Afraid of the Dark?", "Goosebumps", so it's kind of second nature for us to "ooh" and "ahh" when a new eerie story pops up on our radar.
If paranormal reads are totally your thing, "Spirit Hunters" is definitely the pick for you. Grab your flashlight, build yourself a blanket fort, and snuggle up with this great read this Summer. Something tells us this tale will be much more than meets the eye, with plenty of unexpected twists and turns. (Is the name Harper Raine giving anyone else serious #namegoals?!)

SYNOPSIS:
"Harper Raine doesn't like her new house from the moment she steps inside. It makes her skin crawl and her hair stand on end. There's an energy to the house that just doesn't feel right….
There are rumors that the Raine family's new house is haunted. Unexplainable events and tragedy seem to have befallen every family who's lived there before. Harper isn't sure she believes those rumors until her younger brother, Michael, starts acting strangely.
The whole atmosphere gives Harper a sense of déjà vu, but she can't remember why. Harper knows that the memories she's blocking will help make sense of her brother's behavior and the strange and dangerous sensations she feels in the house, but will she be able to put the pieces together in time?"

Were these 13 picks not enough for you? Us either! Here's a few other books we're dying to get our hands on in 2017:
"The Gauntlet" by Karuna Riazi, "Willows vs. Wolverines" by Alison Cherry, "Karma Khullar's Mustache" by Kristi Weintge, and basically like 300 other books being released this year. All of them. We just want to read them all!
We're also looking forward to the 3rd installment in Melissa de la Cruz's "Isle of the Lost" series (YAASSSS Descendants!) Can we get a title or plot synopsis now please? A cover reveal? SOMETHING? Hello, Disney? It's me, YAYOMG. Are you even listening?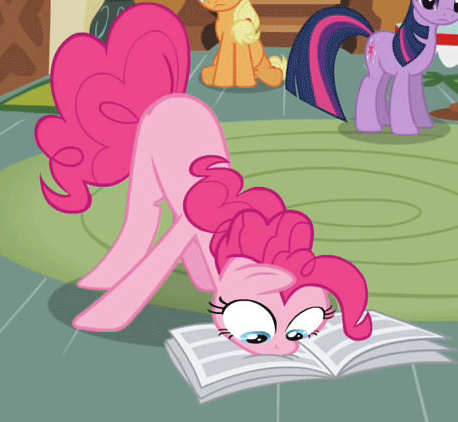 If you're on the endless search for more books to read, check out our Super Duper Official Book Awards to see which books we loved in 2016!