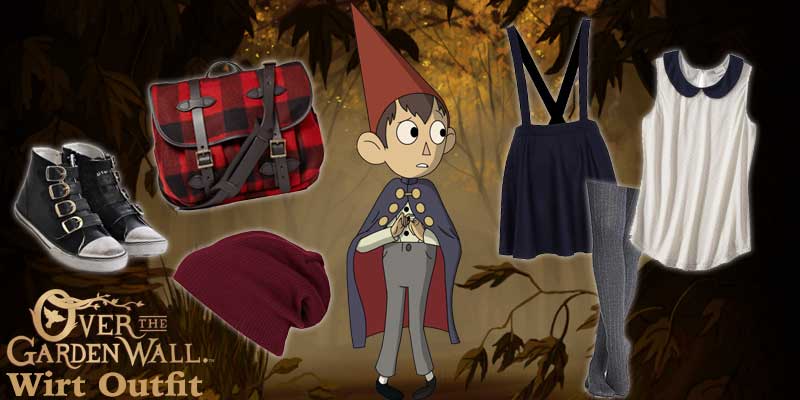 Wirt Outfit – Over the Garden Wall
Over the Garden Wall may have premiered last fall, but with the DVD about to release and the new comic miniseries that just launched, it's definitely back on the radar. Quite honestly, OTGW never really left our radar, but we're super psyched to know the world is still loving Wirt and Greg!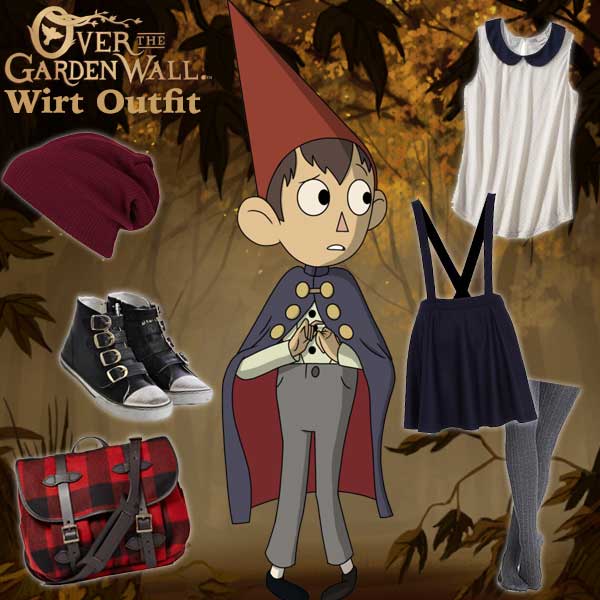 Wirt's outfit is very much fall inspired and perfect for adventure, so we thought it was a perfect choice to wear in the back to school season. Here's how you can put together your own Wirt outfit:
Wirt's
hat and cape are the two most iconic pieces of his outfit, but did you know they're actually just part of his Halloween costume? That actually makes accessorizing your
Wirt outfit
even easier, since a cape and big pointy hat aren't exactly everyday wear. Perfect for Halloween or cosplay, but maybe not so great for heading to Math class.
Try switching it up with a cute slouchy beanie or even a big hairbow. A peacoat or cardigan is a great alternative to a cape. They'll keep you nice and warm on your autumn adventures!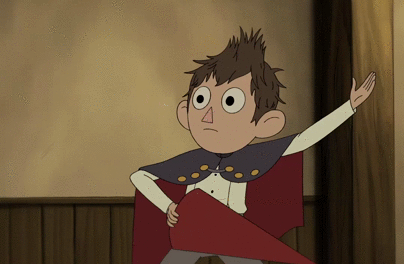 Wirt's a bit shy and modest, so rocking a Peter Pan collared top or dress paired with cable knit leggings allows you to switch up his outfit a bit without losing that adorably modest flair. Suspender skirts or jumpers are also a great choice. If it looks like it's part of a school uniform, it's likely going to work for Wirt's look. Top it all off with a super cute messenger bag and a bird accessory so Beatrice can sneak you some answers in class.
Like our Wirt outfit? Try some of our other style guides!