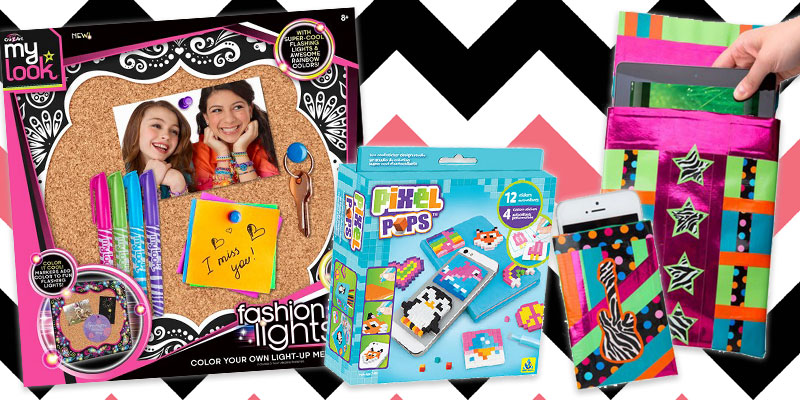 Super Easy Back to School Crafts
Heading back to school means new clothes, new backpacks, and lots of new school supplies. But why rock the same stuff as everyone else? With these super easy Back to School Crafts, you can easily dazzle up all your stuff on the cheap with minimal effort! These craft kits are all under $20 and easy enough that you can do them during your final Netflix binge of the summer! You'll be the coolest kid in the halls without even trying.
Super Easy Back to School Crafts:

Crayola Thread Wrapper: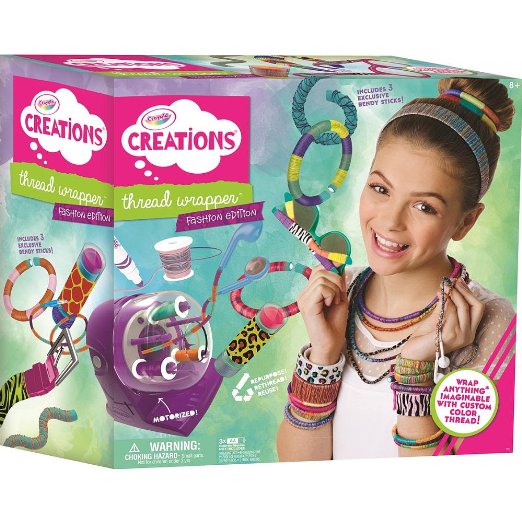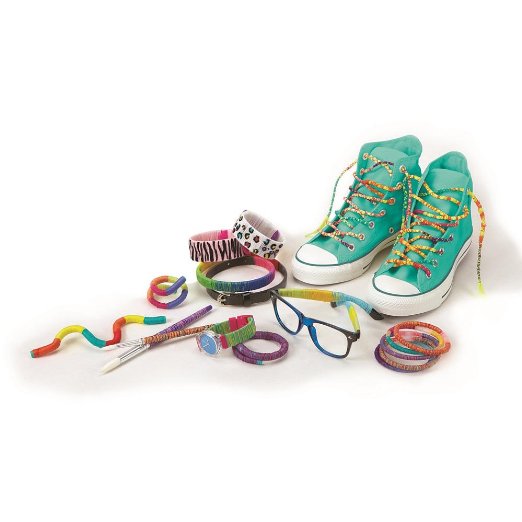 – The thread wrapper machine is basically magic. Thread literally anything – sunglasses, headphone wires, pens, belts, headbands – go wild!
– Transform boring school supplies into cool supplies (sorry) by wrapping them with lots of different color threads.
– Take your design to the next level! Use a fabric marker on the threads to create your own custom colors
Alex Duct Tape Tech: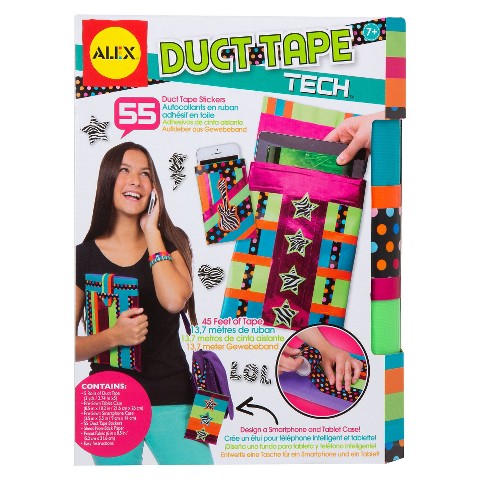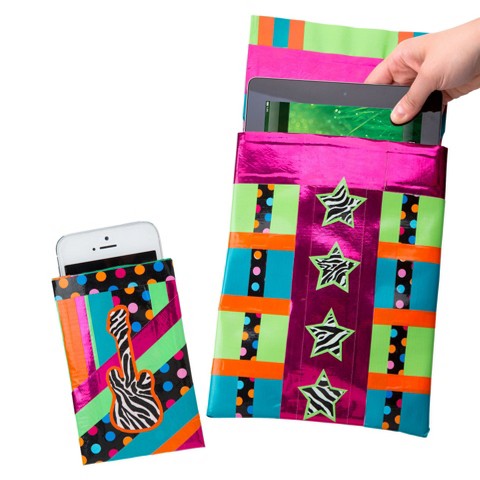 – Comes with both a customizable phone case AND tablet case for you to decorate
– Use awesome patterned duct tape and stickers to create your own designs
– Duct tape refill packs with lots of other colors and patterns means you can tape up your locker mirror and your textbook covers too
PlushCraft: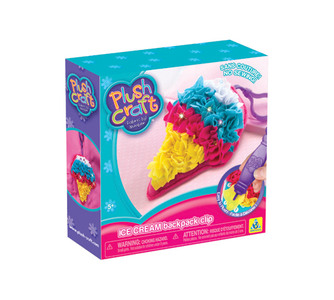 – Want to rock the most adorable backpack? Make your own plush backpack charm!
– No sewing required! Just poke the fabric pieces into the holes using the tool and follow the numbered legend. (This some next level color by number stuff!)
– They also have kits to create plushies, pillows, and door hangers too!
PixelPop: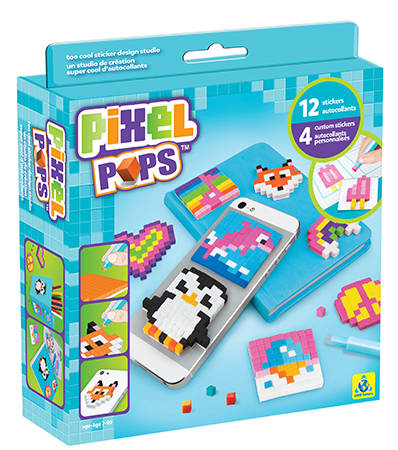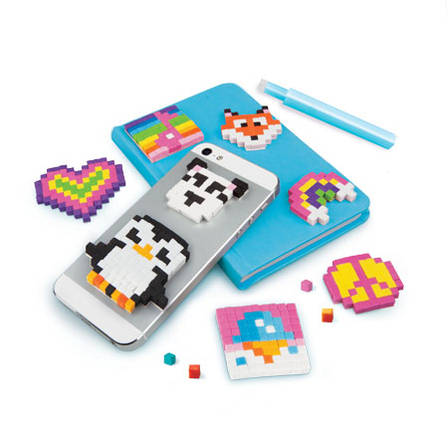 – Create 3D pixel-ized stickers that you can stick to your notebooks even your phone case!
– They're like Perler Beads but even easier since you don't need an iron
– Teachers love them! Stick them on your essays and book reports for bonus points! (Don't actually do this)
– If you're into PixelPops, there's also kits to create animals and shops to enjoy when your homework is done
Cra-Z-Art MyLook Fashion Lights Memo and Chalk Board: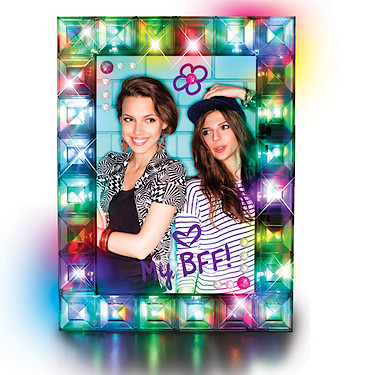 – Dazzle up your locker with a light up corkboard/chalkboard to stay organized in style
– Color in the swirls and designs, and then add lights to make it shine
– Have to give a presentation at school? Try one of these instead of poster board to make your project less boring
– Get the matching picture frame to bling up your photos of your besties
Fashion Angels Tapeffiti Clutch: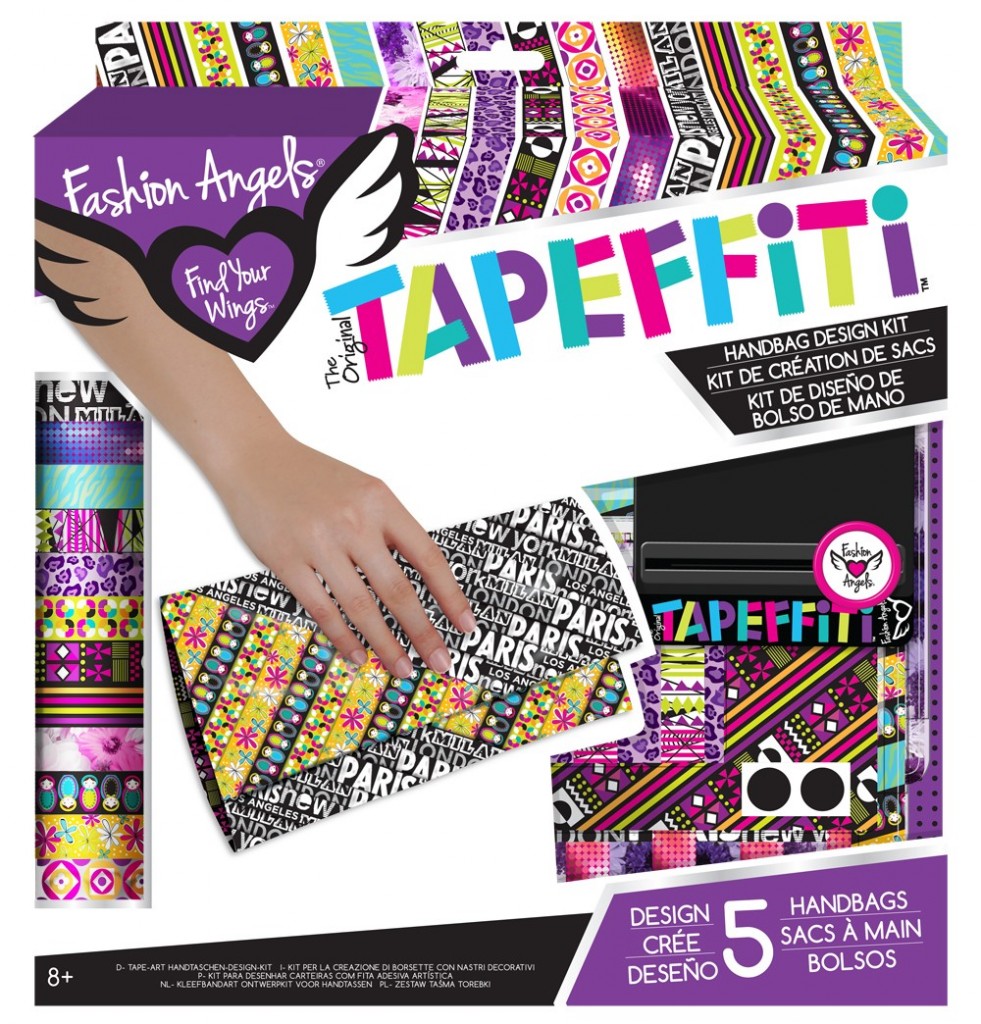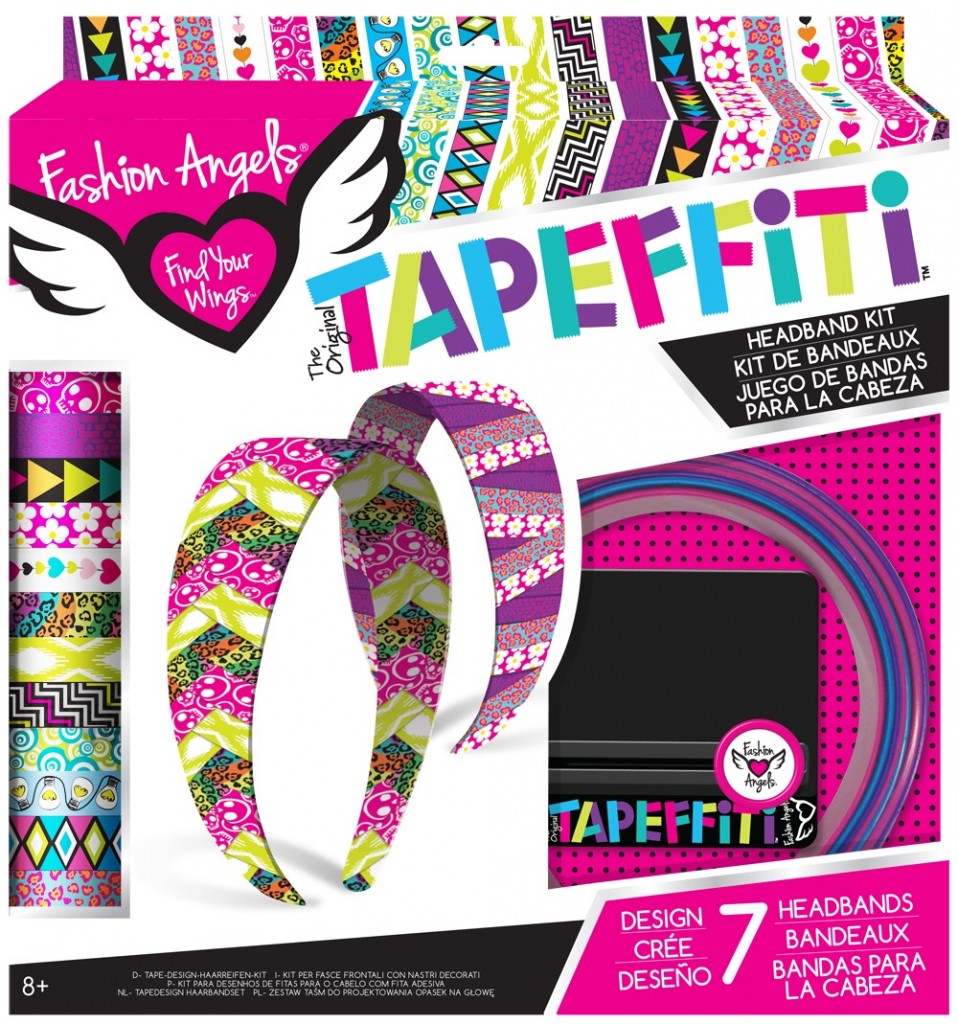 – Customize a clutch that you can bring to school, the mall, or anywhere you need to go
– Lots of tape colors and patterns to choose from. Or use pretty much any other duct tape you can get your hands on!
– There's a headband kit too, so if you're feeling extra crafty, you can rock a totally tapeified look!
Keep the hype alive with our other Back to School posts!