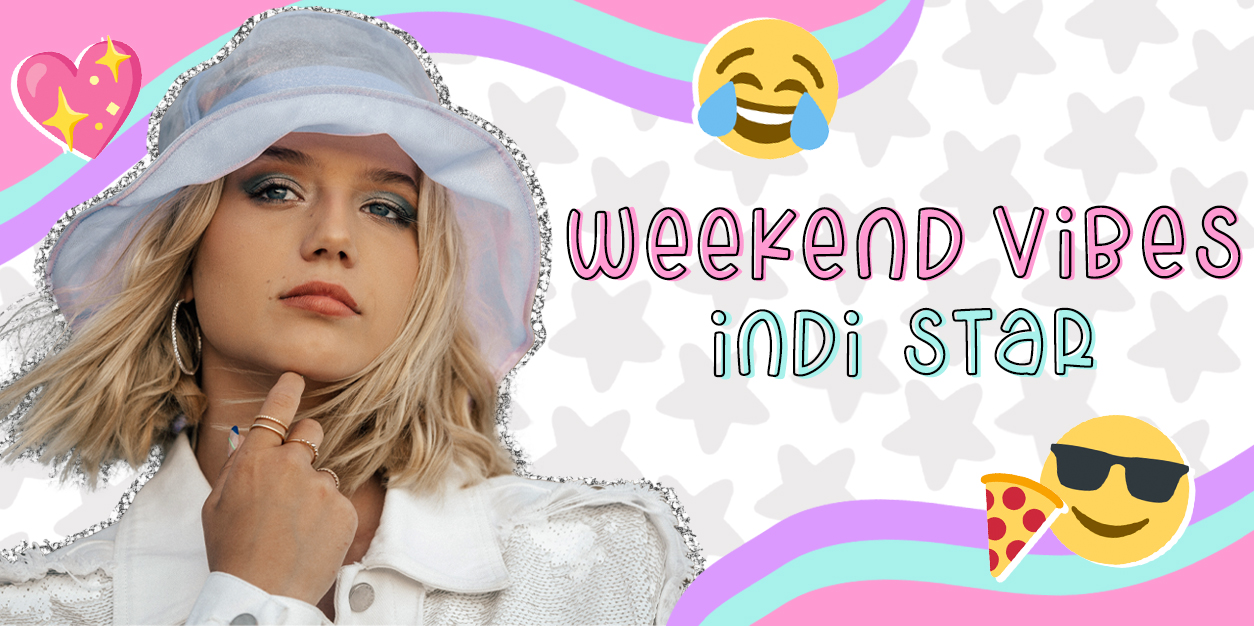 WEEKEND VIBES: Indi Star Plans a Mario Kart Filled Weekend With the Squad
Celebrate the weekend with your favorite stars in our new YAYOMG! series, WEEKEND VIBES! From late night snack cravings to their dream party crashers, we're giving you a glimpse into their weekend plans.
WEEKEND VIBES is back, and today we're catching up with actress, singer, and social media queen Indi Star!
Indi recently dropped Afterglow, a summery single about living it up with your crush, and snagged a starring role in the bewitching Brat series, Charmers. But if you've ever wondered what her weekends with the Vibe Crew are like – we've got you covered. Indi's perfect weekend plans include a comfy spot on the couch, lots of Mario Kart with her besties, and pineapple pizza! If you follow her on social media, you know her fits are always fire, and the one she picked for her dream weekend is no exception.
Get to know Indi Star as she shares her go-to Starbucks order, the cartoons that keep her laughing, and the celebs she'd definitely let crash her plans!
WEEKEND VIBES: Indi Star: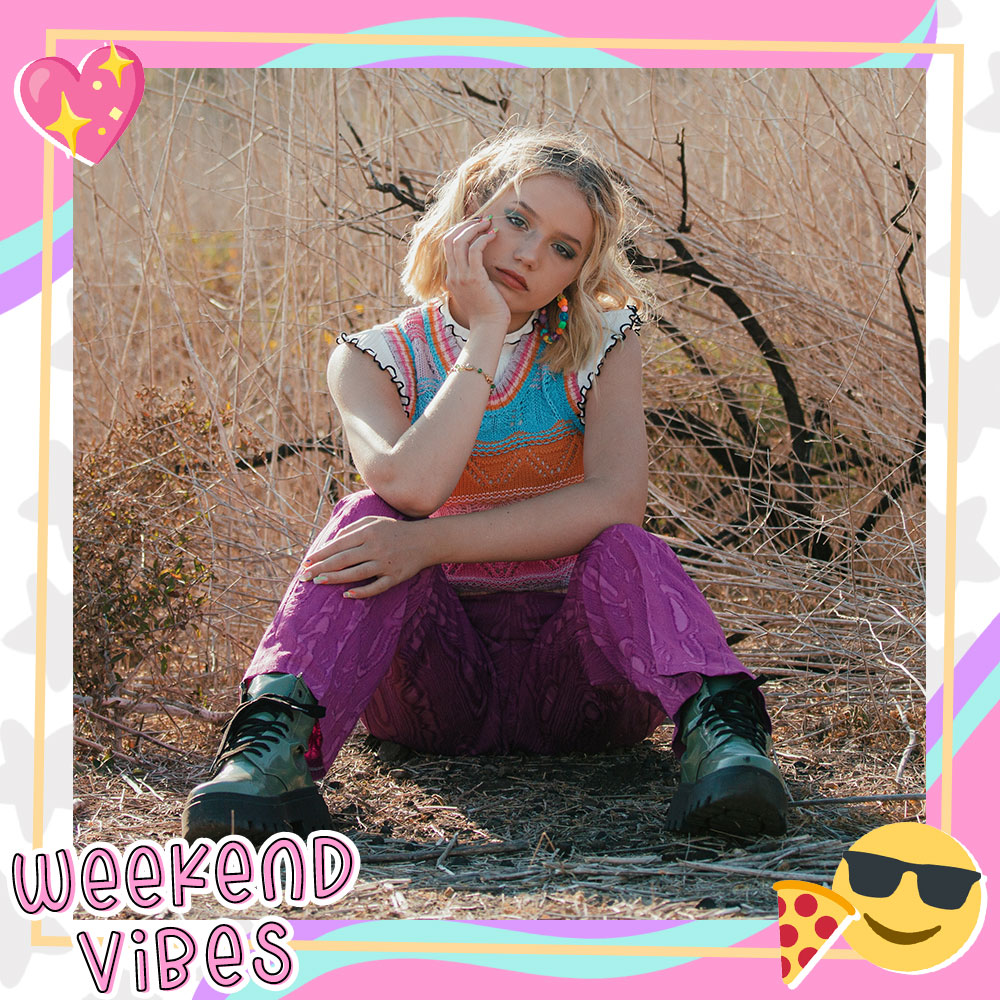 PLAN YOUR WEEKEND:
GOING OUT OR STAYING IN?: Stay in!
KICK IT SOLO OR INVITE THE SQUAD?: Invite my friends!
WHAT'S THE PLAN?: Have my friends over, play Mario Kart, chill, order food, swim, and go for a fun walk!
PICK YOUR FIT: Hmm, I'll definitely wear funky jeans with a cute crop top! And then later throw on a hoodie.
DREAM PARTY CRASHER: Definitely either Tom Holland or Taylor Swift!
WEEKEND ANTHEM: The Adults Are Talking, definitely some nostalgic songs, and one hundred percent any song by One Direction!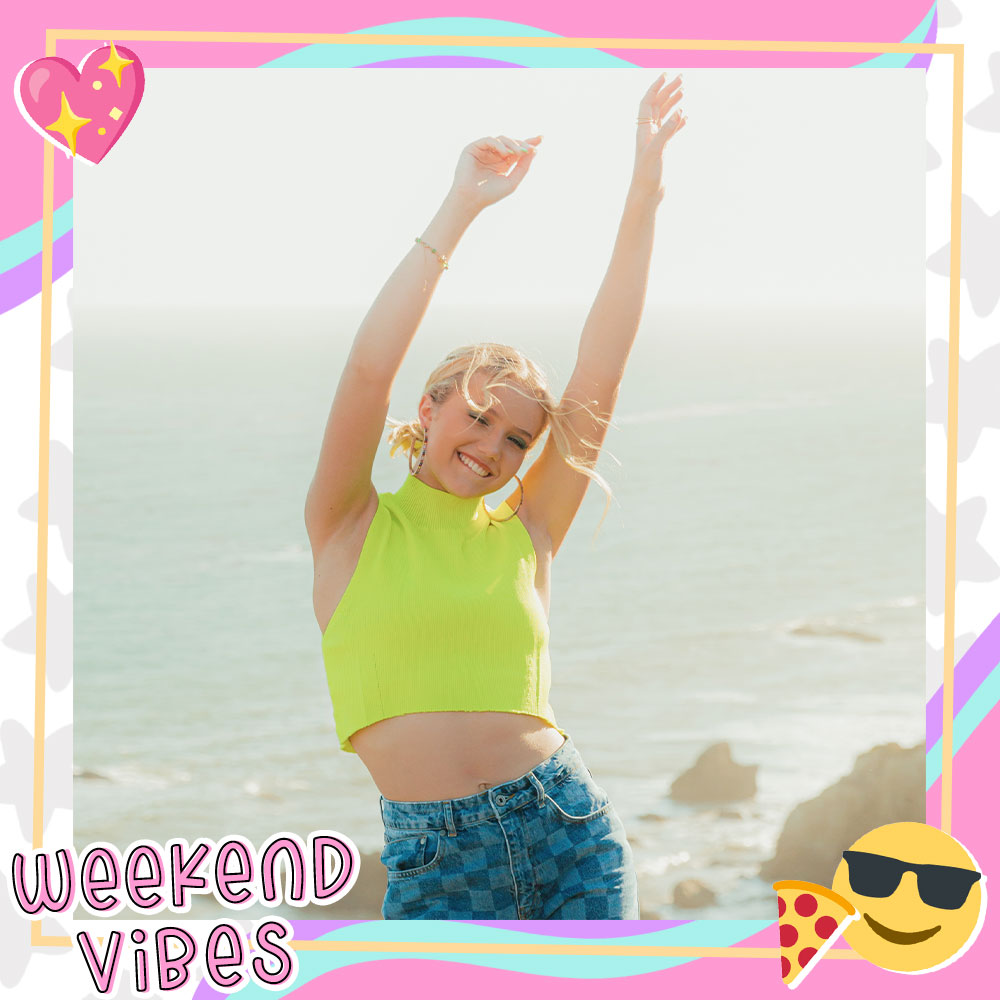 SNACK TIME:
BREAKFAST FAV: My favorite breakfast meal is definitely going to be an omelet with peppers, mushrooms, and some bacon on the side!
LATE NIGHT SNACK: My late-night snack is weird, but probably cheese sticks and hot sauce, hahaha.
FAV PIZZA TOPPING: 100% Pineapple – it's SO good!
SWEET SIPS: I would get a Strawberry Açaí from Starbucks! It's my fav. Or iced tea!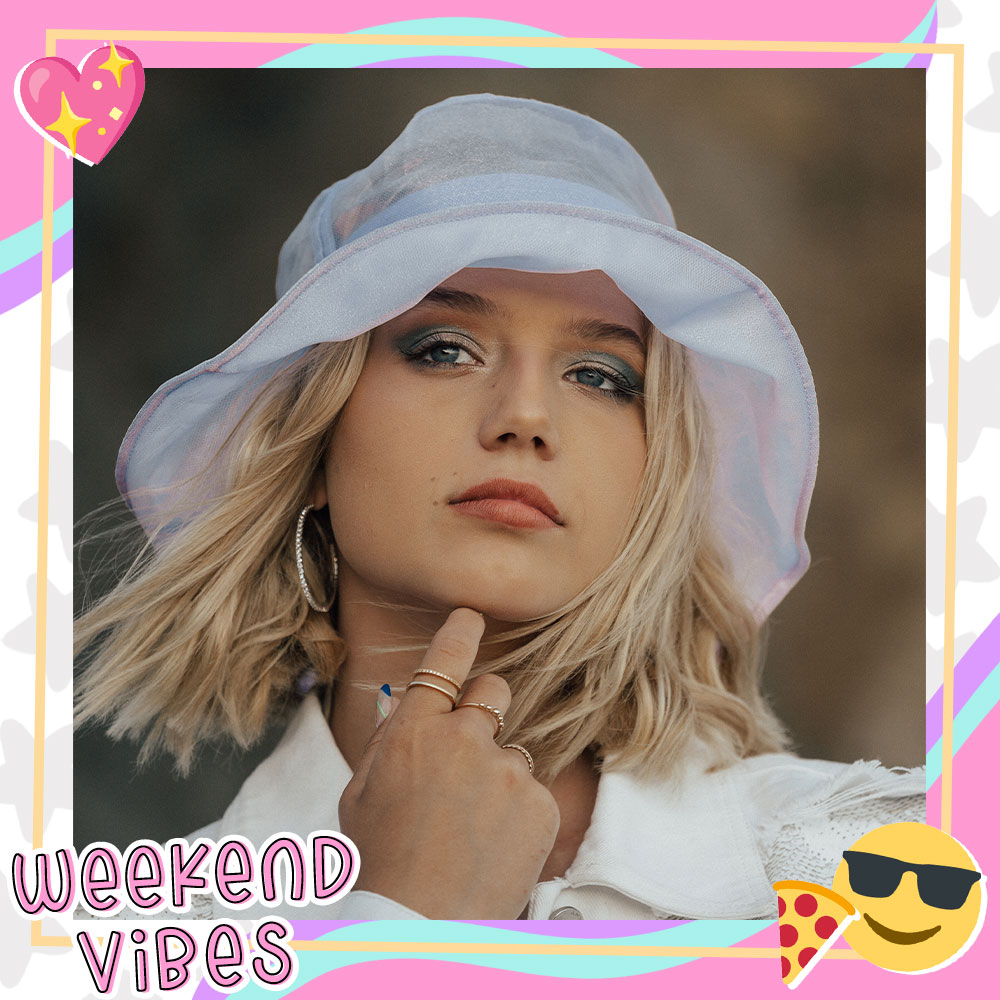 UNWIND:
SELF-CARE STYLE: I love journaling, plus doing some fun crafts while watching Lucifer!
WHAT ARE YOU READING?: I'm currently reading the second book in a series called The Land of Stories. It's really good!! 
FEEL GOOD SHOWS/MOVIES: Definitely for a movie, Tangled or Inside Out! For shows, I used to like a lot of cartoon shows like Bob's Burgers, The Simpsons, Teen Titans Go, etc. So, whenever I want to boost my mood, I'll watch those!
GO-TO SHOWER BELT-OUT JAM: A lot of songs by Avril Lavigne! And, of course, Olivia Rodrigo.
MONDAYS ARE: Excited for a fresh start for a new week!!!
All about those weekend vibes? Find out how Reese Herron keeps it cozy on the weekends HERE!