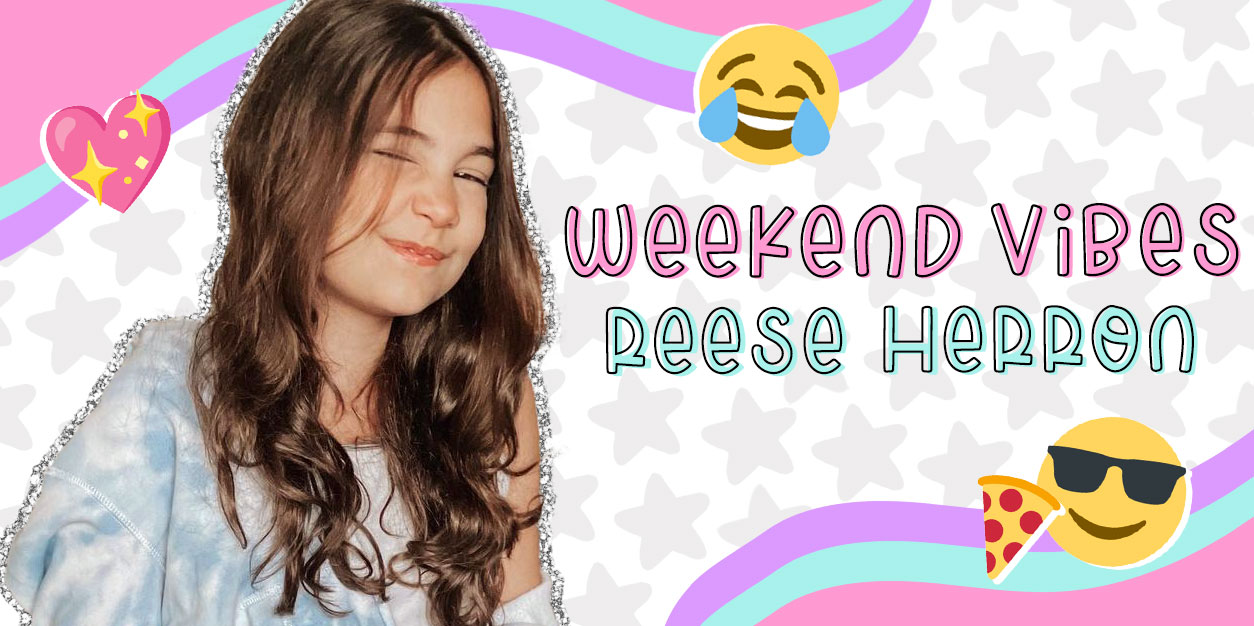 WEEKEND VIBES: Reese Herron Shares her Ultimate Cozy Weekend
Celebrate the weekend with your favorite stars in our new YAYOMG! series, WEEKEND VIBES! From late night snack cravings to their dream party crashers, we're giving you a glimpse into their weekend plans.
The weekend is everything, which is why we started this new series, WEEKEND VIBES! We'll be catching up with all your favorite stars about how they make the most of their Friday nights, their go-to Sunday morning breakfasts, the songs they belt out in the shower, and the people they wish would crash their Saturday plans!
First up is singer and actress, Reese Herron! Reese is working on some new music with her brother Zach, but on the weekends? She's all about keeping it comfy!
Get to know Reese Herron as she shares her favorite things to do at home, her coziest sweatpants style, and the movie she's seen at least 50 times!
WEEKEND VIBES: Reese Herron: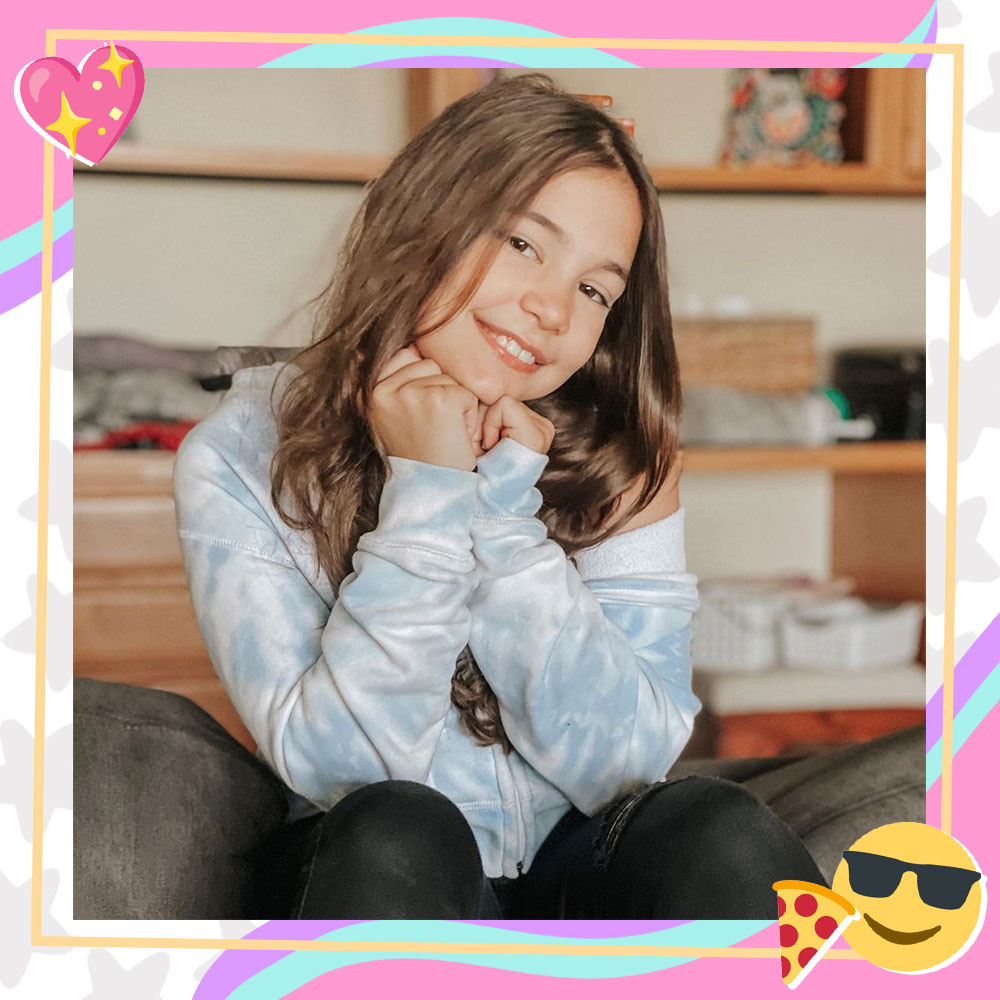 PLAN YOUR WEEKEND:
GOING OUT OR STAYING IN?: Stay in, I'm kind of a homebody, haha!
KICK IT SOLO OR INVITE THE SQUAD?: Invite the squad! I love hanging with friends and family at home. It's just better because you can really just hang out, talk, swim, and spend quality time together.
I mean, not gonna lie, it's fun to go places like theme parks and stuff, but for the most part, I love just hanging at home!
WHAT'S THE PLAN?: So, my favorite thing to do on a weekend is have game nights and watch movies! It's the perfect night for me! We make popcorn, get some candy, and just chill! There's not much better! 🙂
PICK YOUR FIT: I'd have to say my cozy sweat pants, a tank top, and my favorite zip-up hoodie!! I mean, I do love to put cute outfits together but my fave is just being comfy casual.
DREAM PARTY CRASHER: Oooh that's hard – I have so many! I'll say Taylor Swift or Ariana Grande! Oh wait, but Dua Lipa! And Emma Watson! Ahhh so many it's hard to choose!
WEEKEND ANTHEM: Bitter by Dylan Conrique or Levitating by Dua Lipa. Oh and Good 4 U by Olivia Rodrigo!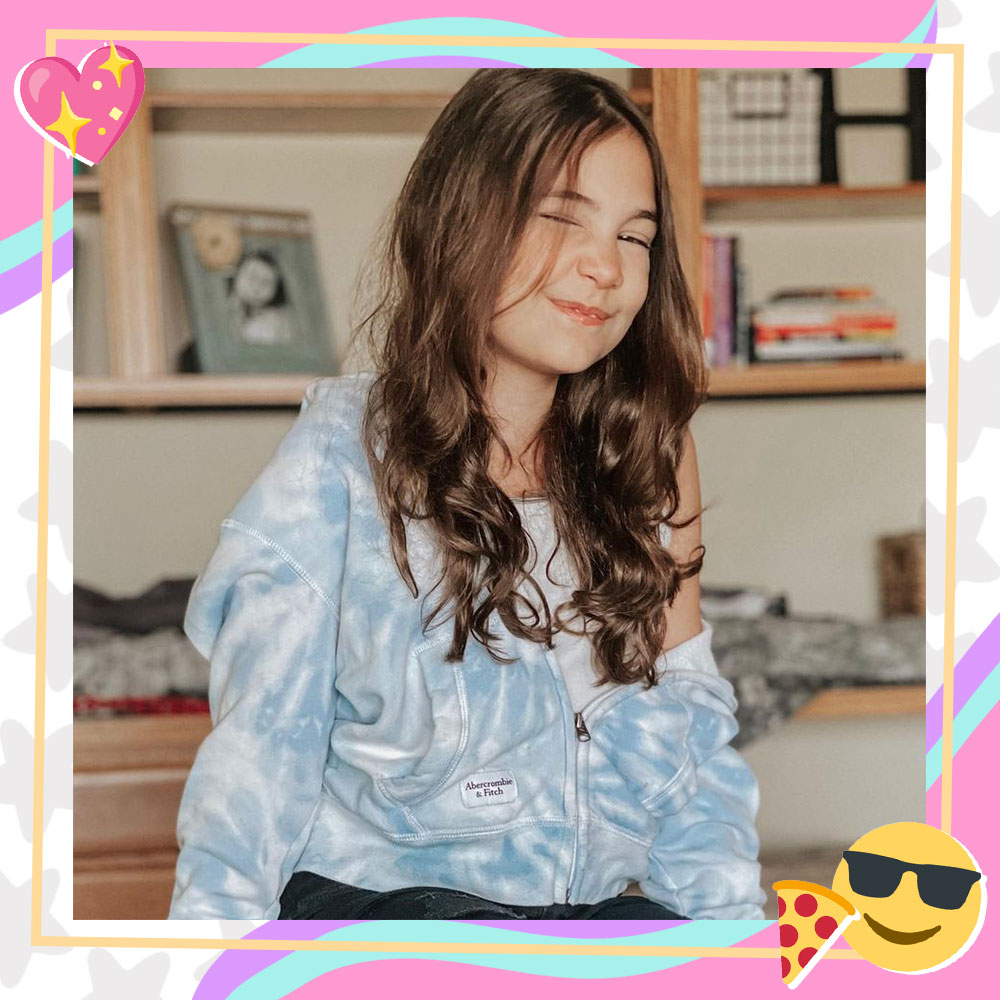 SNACK TIME:
BREAKFAST FAV: Oh gosh, I love Captain Crunch or Lucky Charms!
LATE NIGHT SNACK: Popcorn, for sure! And chocolate-covered almonds – yum!
FAV PIZZA TOPPING: Pepperoni is the best!
SWEET SIPS: I recently discovered the Pink Drink from Starbucks and I'm obsessed! It's perfect after a busy day. That or my mom's strawberry/banana smoothie!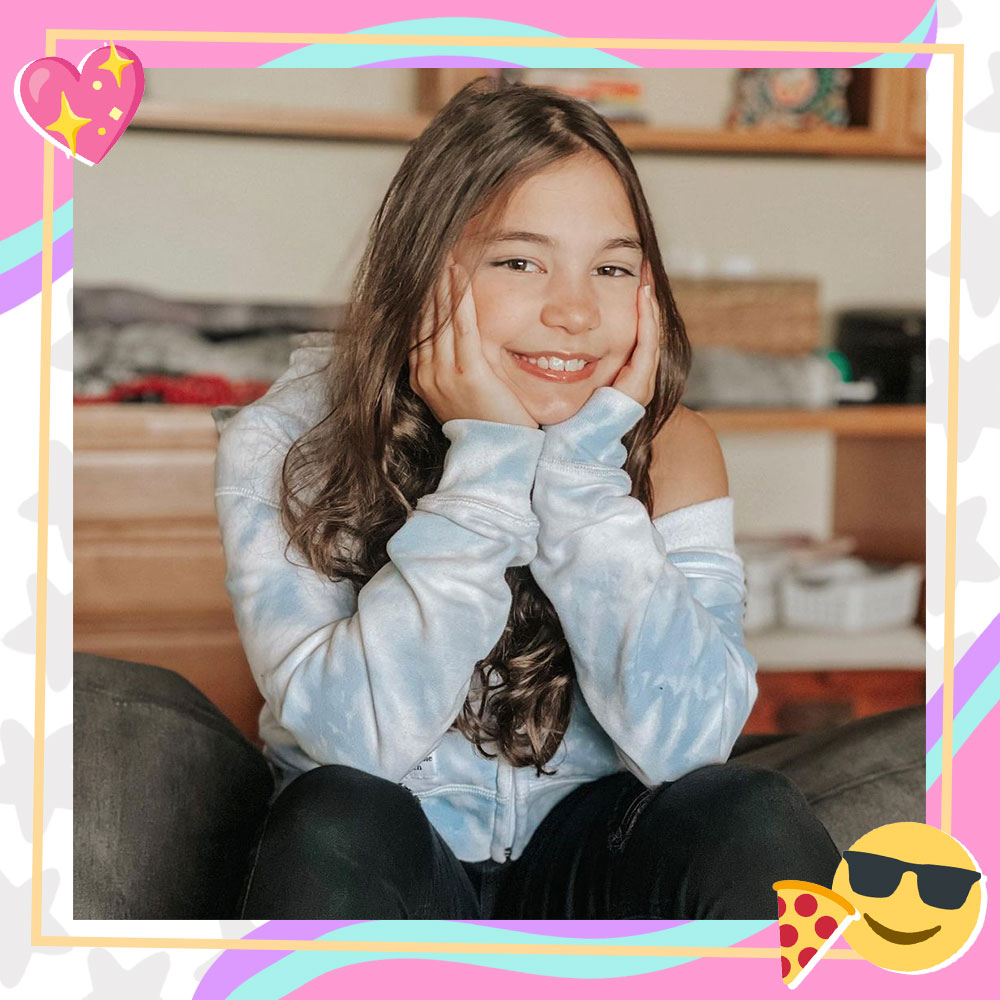 UNWIND:
SELF CARE STYLE: So, after a really busy day, I love to watch funny videos or just play Roblox with my friends! It's relaxing to me. That or make DIY craft fidgets!
I've also been doing some songwriting lately. I have been writing lyrics in a journal and am actually writing my first original song! My brother, Zach, is going to produce it, so I'm super excited about that! It means a lot to me to get to work on one with him. I can't wait to get to release it!
WHAT ARE YOU READING?: I have read most of The Baby-Sitter's Club series, but not all yet. The graphic novel ones are fun too!
FEEL GOOD SHOWS/MOVIES: Oh, that's easy! I've watched The Greatest Showman probably 50 times! Moana too, and any Disney movie. For TV shows, lately I'm watching Victorious over and over.
GO-TO SHOWER BELT-OUT JAM: Hahaha good question! Lately, it's Good 4 U by Olivia Rodrigo or Bitter by Dylan Conrique.
MONDAYS ARE: Well, summer Mondays aren't bad! It's the school day Mondays that are ughh!! Mostly though they're just sort of eh. Kind of annoying because everyone gets so busy, hahaha!
Want to know more about what your fav celebs are up to? They're dishing on staying active and outdoor fun in our latest edition of SOUND OFF!