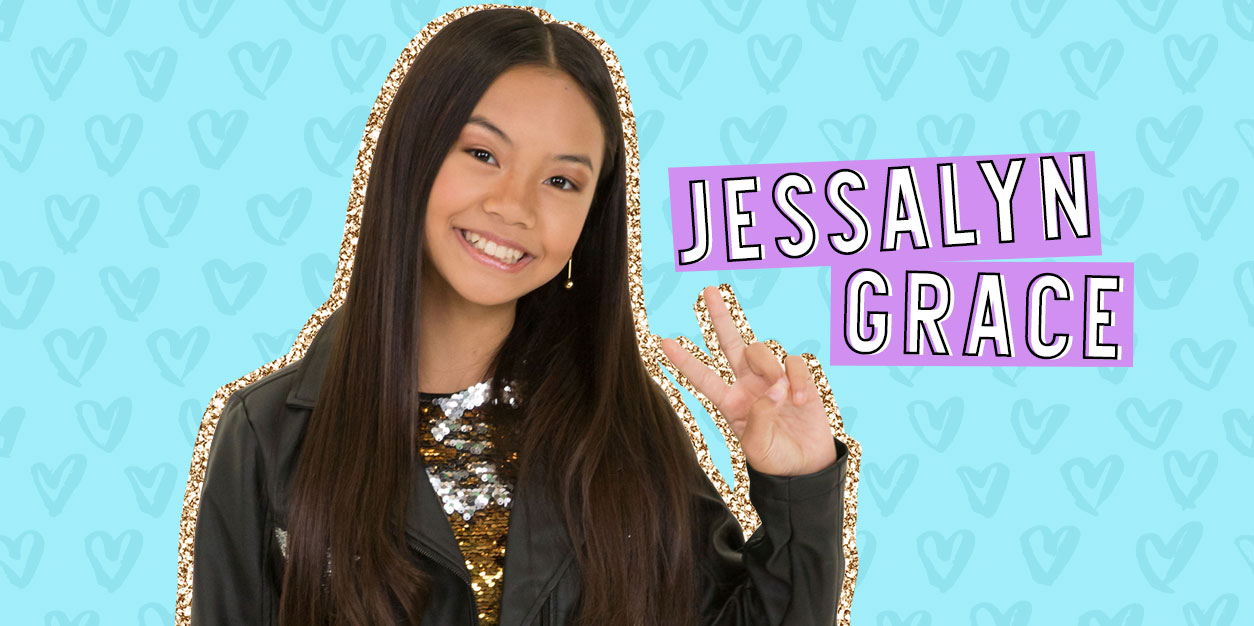 Jessalyn Grace Dishes on Her Jam Jr. Cover of Halo
Today we're catching up with YouTuber and influencer, Jessalyn Grace!
Jessalyn just released her brand new cover of Beyoncé's hit song, Halo, out today from Jam Jr. A perfect choice for this super swoony season, Jessalyn's version of the song sparkles as bright as she does!
Jam Jr. also released an equally swoon-worthy cover of Adore You with Sam Hurley on Valentine's Day. Both tracks are now available on your favorite streaming platform and you can catch the equally amazing music videos on Jam Jr.'s YouTube channel.
Get to know Jessalyn Grace as she dishes on her new cover, her passion for digital drawing, and her not-so-secret love of superheroes!
Get to Know Jessalyn Grace: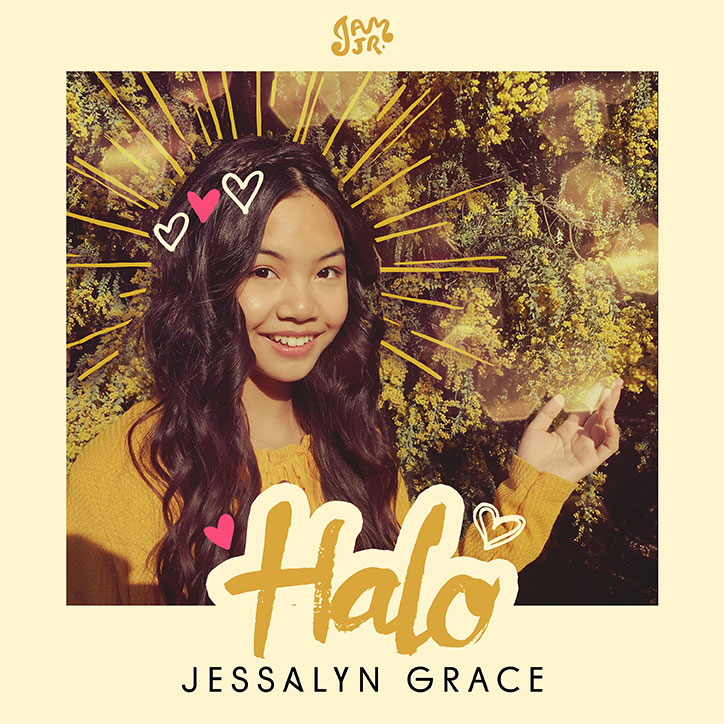 Tell us about the new cover song you just did with Jam Jr!

JESSALYN GRACE: My new song is actually a cover of Halo by the one and only Beyoncé! I was truly honored to be given the opportunity to sing one of her most popular songs and a lot of effort was put into this recording, so I hope you all will love it!
What types of music do you like to listen to?

JESSALYN: I absolutely love listening to music, especially different genres, so it's kind of hard for me to choose just one. I consider myself an old soul, I think I should have been an 80's child – LOL! Aside from that I'm obsessed with K-pop!
What are a few of your favorite love (or heartbreak!) songs?

JESSALYN: A few of my favorite love/heartbreak songs are Take On Me by A-ha, Never Gonna Give You Up by Rick Astley, and Goodnight n Go by Ariana Grande.
What's your favorite Valentine's Day treat?

JESSALYN: My favorite Valentine's Day treat is definitely chocolate covered strawberries! My two favorite treats in one!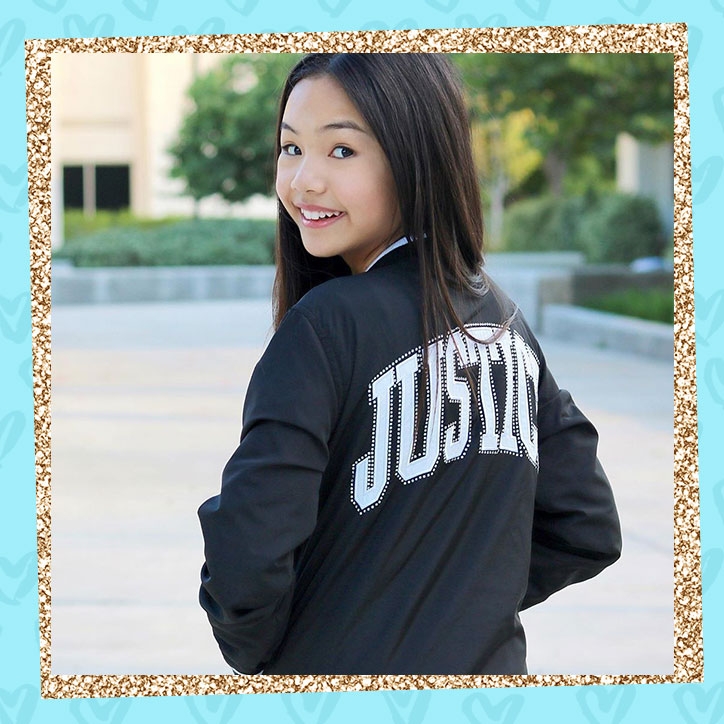 From influencer to YouTuber to singer, you've accomplished so much! Looking back at what you've done, is there a moment that really stands out for you?

JESSALYN: There is a moment that really stood out for me. It was when I got to meet one of my favorite TV show hosts! It was Nick Cannon, and I honestly was so stunned because I loved America's Got Talent and still do to this day so meeting Nick Cannon was definitely a moment I will never forget.

I didn't get to take a picture with him though so if I ever get the chance to meet him again I'll make sure to remind myself, haha!
You're also an artist! Tell us about your love for digital drawing.

JESSALYN: The first time I got into digital drawing was when I used a drawing app on my iPad when I was five, and I used it until I got a new iPad. That's when I started using Adobe Sketch. After a couple of years my drawings became better and better! I really liked drawing kawaii characters so I've stuck with that art style.

Now I use Procreate and it's a really good drawing software, I prefer it better than any other software. Drawing is a hobby to me and I love it, especially digital drawing because the possibilities are endless. You don't have to waste any materials or paper, and you can make as many drawings as you like!
What is something your fans would be surprised to learn about you?

JESSALYN: That would probably be my love for action movies such as Marvel and DC! If you're wondering, my favorite Marvel movie is Endgame (RIP Tony Stark) and my favorite DC movie is Wonder Woman.

I also really like Power Rangers, I've seen almost every single series of it! My favorite ones were Mystic Force and Samurai. Lowkey I want to be a superhero…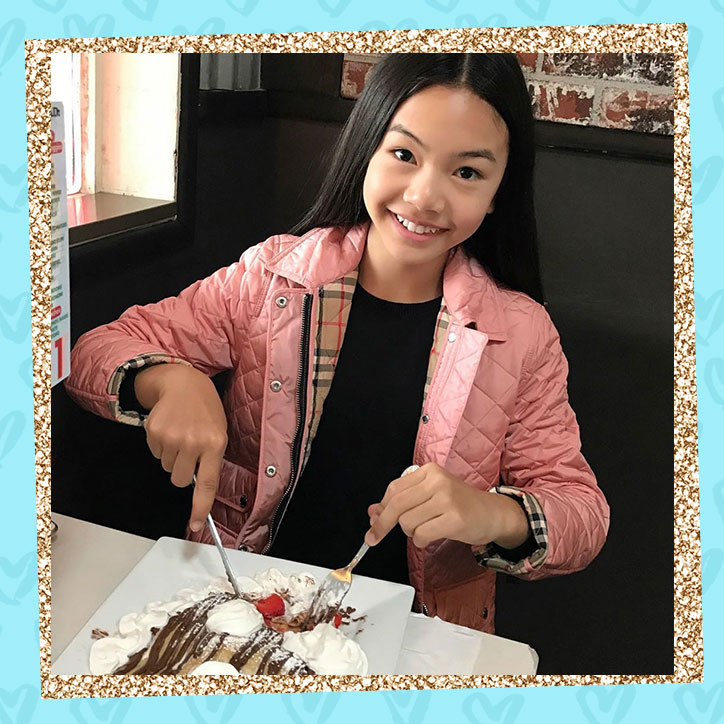 How do you use your influence for good?

JESSALYN: I use my influence for good by spreading positivity and helping out good causes. I did a series with Justice to raise money for Nationwide Children's Hospital and it was a success! I do hope that in the future I'll be able to use my influence for more great causes.
What is your biggest dream for the future?

JESSALYN: My biggest dream in the future is to become an actress, news anchor, or host of a TV show. I've always wanted to act at a young age and I'd love to pursue it soon! I've also dreamed of becoming a news anchor too. Who knows? Maybe I can pursue both!
Do you have any advice you'd like to share with your fans?

JESSALYN: Yes, I do! Just do what you love to do, let your personality shine through! Always strive to be the best version of yourself! Love you for you, and don't let anyone bring you down.
Now that you're in the know about all things Jessalyn Grace, get to know fellow influencer and Jam Jr. star, Sophie Michelle!