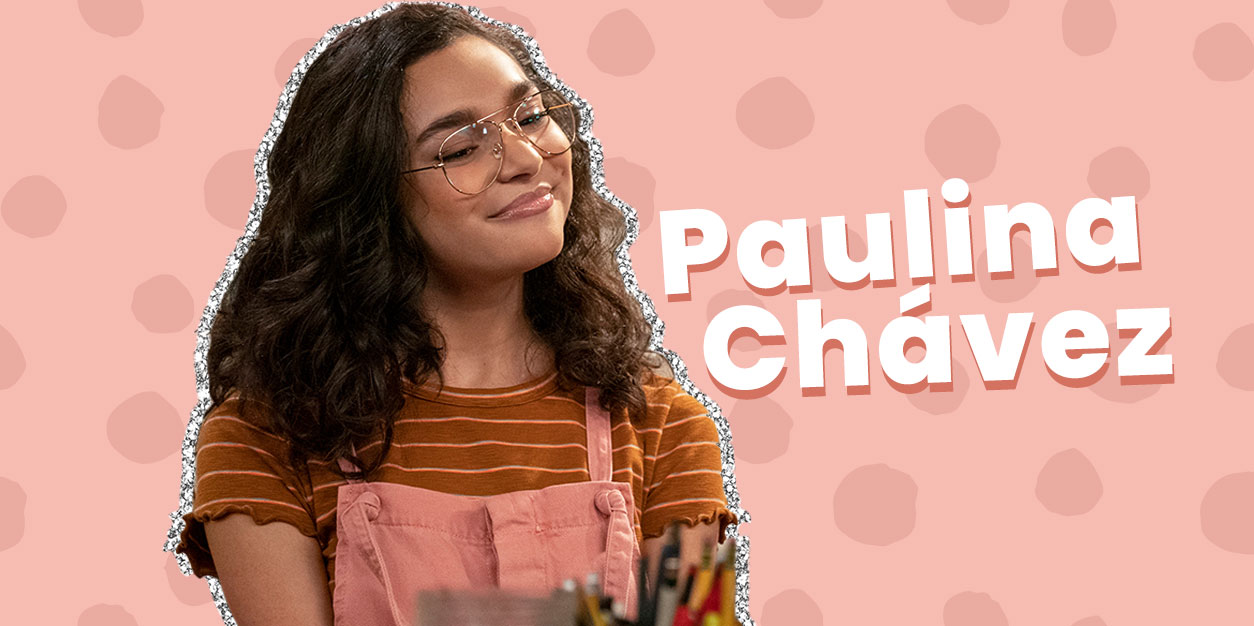 Paulina Chávez Dishes on The Expanding Universe of Ashley Garcia
The new Netflix series, The Expanding Universe of Ashley Garcia, is about to become your new binge-worthy fav! Brimming with girl power, LOLs, and aww-worthy family moments, it's a can't-miss series hitting the streaming service on February 17th.
We caught up with the show's star, Paulina Chávez, about her experience working on the series and bringing some seriously amazing Latina representation to the screen. As a Latina herself, Paulina was honored to be cast as Ashley Garcia, a super-smart rocket scientist who moves across the country to work her dream job as a robotics engineer all while juggling teen life.
Get to know Paulina Chávez as she chats about The Expanding Universe of Ashley Garcia, her advice for her fans, and the three things she can't live without!
Get to Know Paulina Chávez: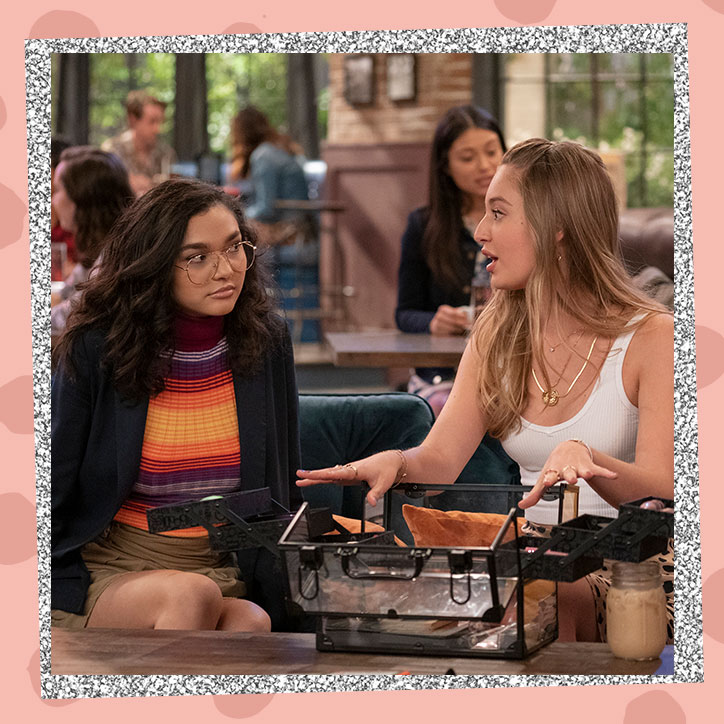 Tell us about your new show, The Expanding Universe of Ashley Garcia! What can fans expect to see?

PAULINA CHÁVEZ: The Expanding Universe of Ashley Garcia is about a 15 ½ year old robotics engineer and rocket scientist. Ashley gets a job at a prestigious company and is going to build robots! She moves across the country to live with her Uncle Victor (played by Jencarlos Canela). Victor was a pro football player for the Dallas Cowboys and is now a high school football coach. Ashley and Uncle Victor are in for a journey filled with laughter and bonding.
What can you share about your character, Ashley?

PAULINA: You can call her Doctor Ashley Garcia; she is the youngest PhD in history!

Ashley Garcia is a genius in academics and the sciences, but she has no experience in social situations and being a regular teenager. She missed out on middle school and high school and wasn't allowed to socialize in college because of her over-protective mother. Ashley moves across the country back to Pasadena to work her dream job and has the opportunity to have a normal teenage life. Ashley wants to catch up on all the teen experiences she missed out on, including meeting boys, getting her first kiss, going to a rock concert, and finding the meaning of life.
Do you have any favorite memories from filming you can share?

PAULINA: The greatest memories are the live audience shows. Watching the audience have fun, dance, sing, and laugh with us and at us was a great way to interact with each other. I can't and won't forget the delicious craft service!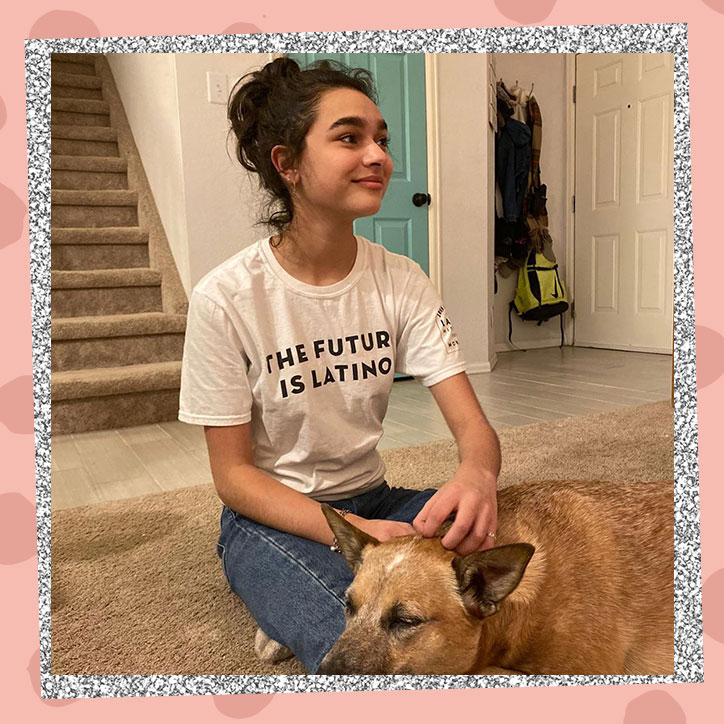 What has it been like being able to portray such an empowering character?

PAULINA: It has been an honor playing Ashley. By representing a young Latina who is a genius, I believe it will provide young girls with a vision of what is possible. I think people of all ages need to see all types of roles on TV so that they know all the possibilities that exist.
Who are some of your female role models and how do they inspire you?

PAULINA: Personally, the role models I look up to are my mom, my grandma, and my two older sisters. They have shown me that dedication and hard work are necessary to reach any goal.
What do you like to do for fun?

PAULINA: I always enjoy spending time with my family and my dog Luna. But, I have the most fun when I go and pick up some Bill Miller's BBQ with my closest friend, build a fort, and watch movies.
What are you most passionate about?

PAULINA: Giving back to the community. I like to go back to the elementary school where I found my love of acting and volunteer by helping the young kids to achieve their goals for the year's production.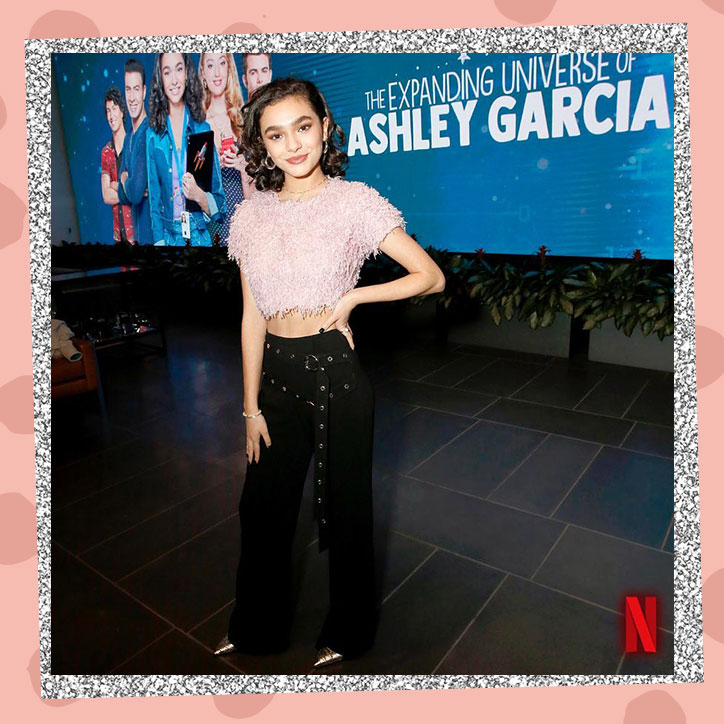 Name 3 things you can't live without:

PAULINA: 1. Flaming Hot Cheetos with lime and Valentina

2. Rubik's Cube

3. The show Friends
What is your biggest dream for the future?

PAULINA: Right now, I want to continue learning and enjoying life's moments so that in the future, those experiences can help me grow. I want to surround myself with positive people who will inspire me to reach those bigger dreams that I'm still searching for.
Do you have any advice you'd like to share with your fans?

PAULINA: Follow your dreams, work hard and dedicate yourself to your goals. I believe that if you work hard you can accomplish anything you want, and it will lead you to bigger and better things.
Now that you're feeling empowered, it's time to take action! Plan your next big move and start a revolution with the I Am a Rebel Girl journal!