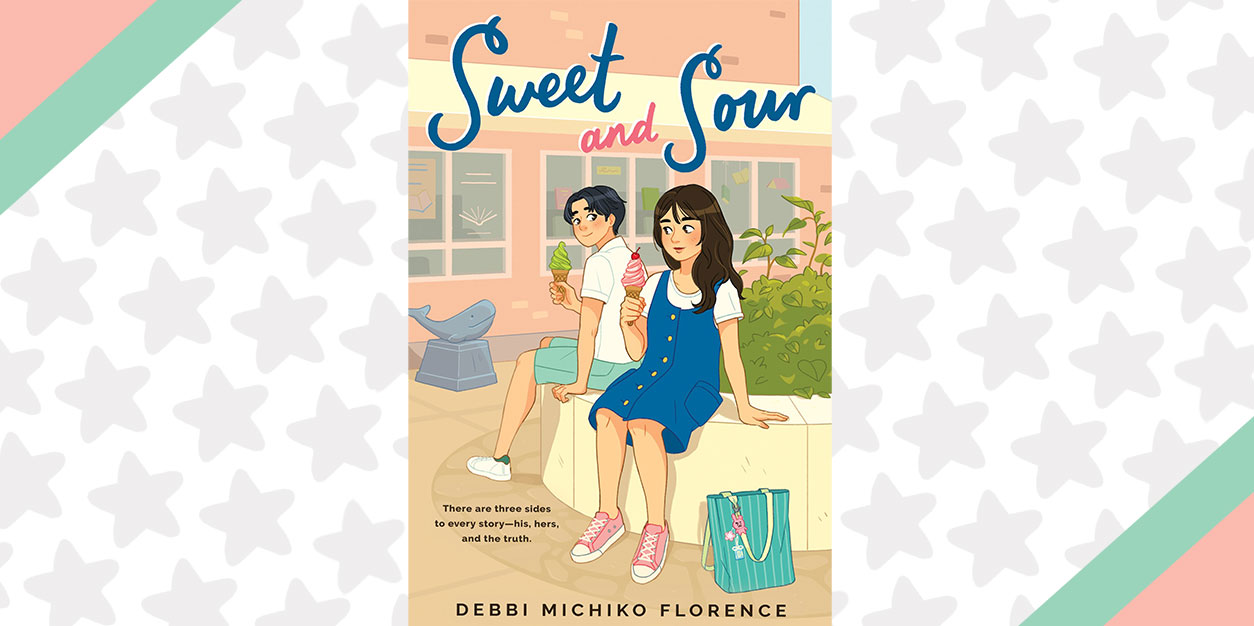 Bestie Betrayals, Bookstores, & BTS: 5 Fun Facts About Sweet and Sour
If you're still holding on to summer, you'll love this adorable and totally relatable read about friendship betrayals, summer traditions, and the importance of forgiveness.
In Sweet and Sour by Debbi Michiko Florence (the author behind some of your favorite reads like Keep It Together, Keiko Carter and Be Cool, Jenna Sakai), Mai Hirano and her family are headed to Mystic, Connecticut, the place they've gone every summer for as long as Mai can remember. From birdwatching, visiting local bookstores, and strolls to the neighborhood ice cream shop, Mai loves spending her summers in this peaceful place with Zach, her best friend since birth. At least, she used to – until two summers ago when Zach betrayed her in an unforgivable way. Thankfully for Mai, Zach's family moved to Japan, leaving her free to move on from the pain that comes along when your BFF breaks your heart, though she's never truly been able to let it go.
But this year, Zach's family has returned, which means Mai and her family are heading back to Mystic. Still mad about what happened, but determined to enjoy her summer in her favorite place, Mai hatches a plan to get revenge on Zach.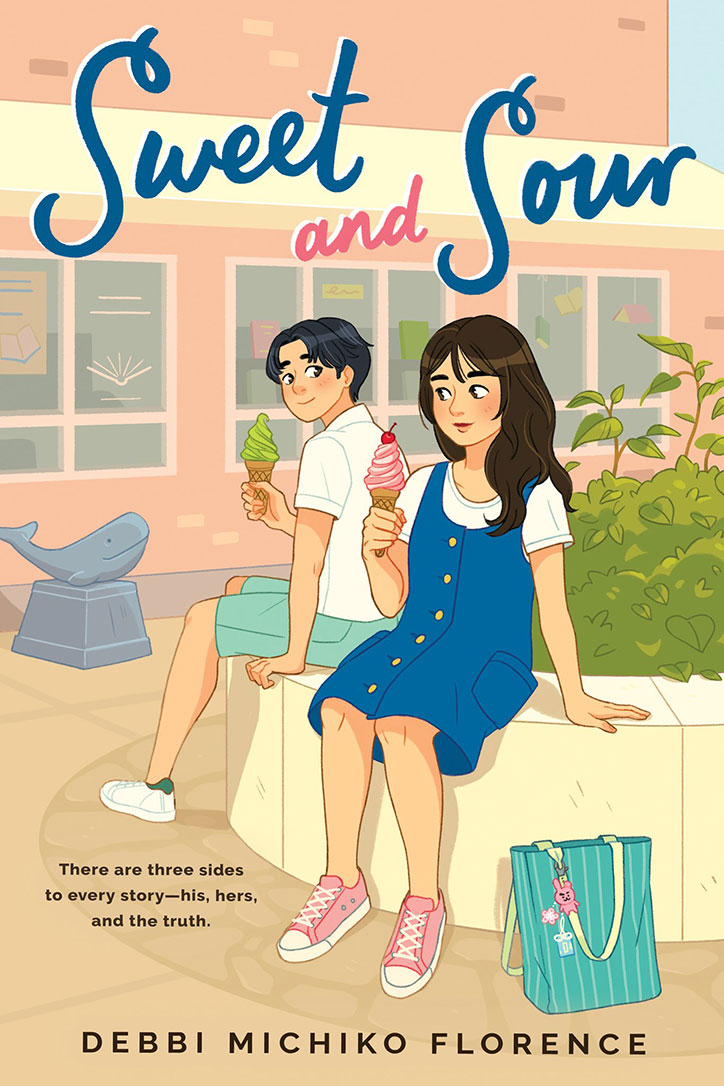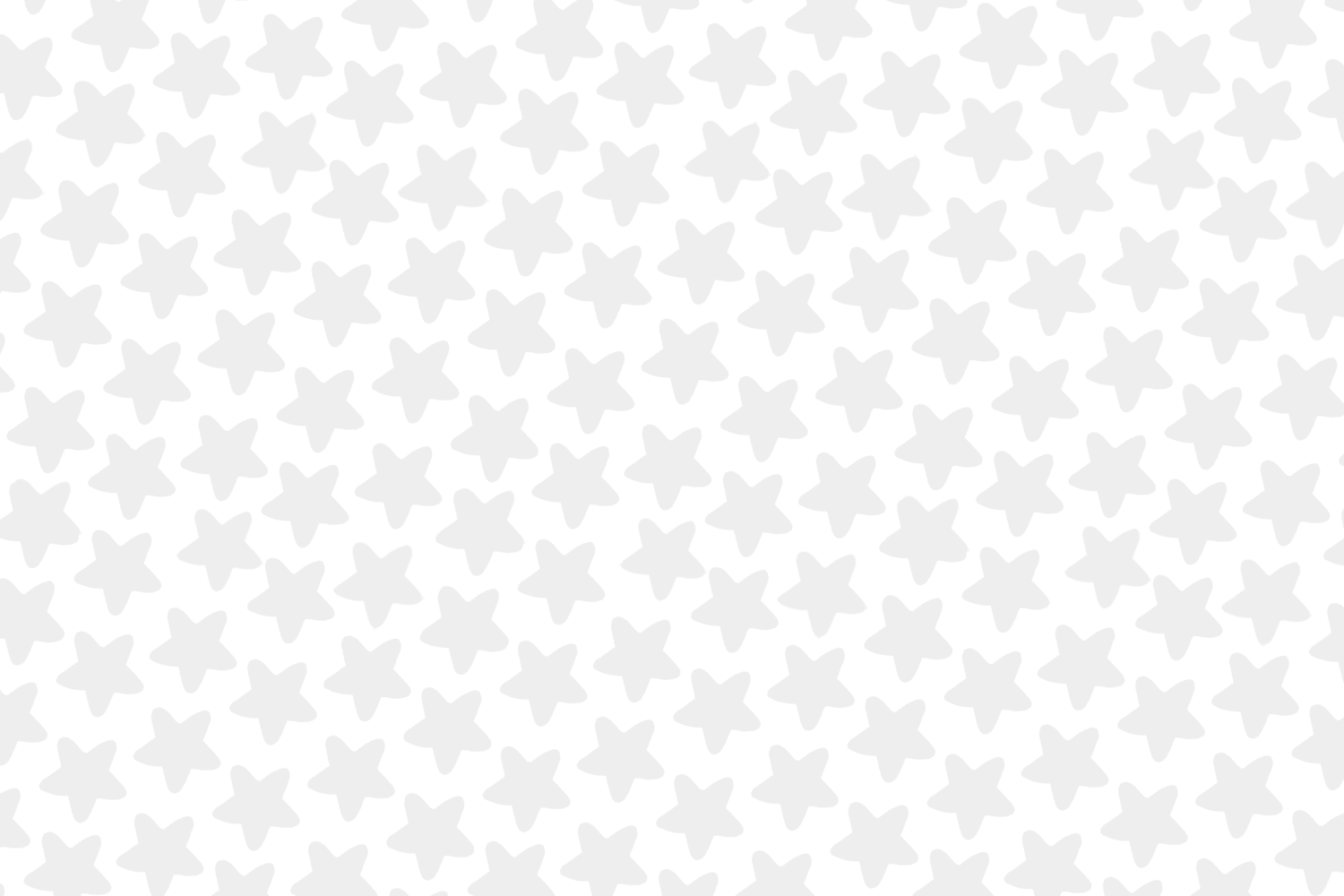 A heartfelt middle-grade novel about ex-best friends, betrayals, and revenge that is best served sour.
Revenge is sweet!
For as long as she can remember, Mai has spent every summer in Mystic, Connecticut visiting family friends. And hanging out with her best-friend-since-birth, Zach Koyama, was always the best part.
Then two summers ago everything changed. Zach humiliated Mai, proving he wasn't a friend at all. So when Zach's family moved to Japan, Mai felt relieved. No more summers together. No more heartache.
But this year, the Koyamas have returned and the family vacation is back on. And if Mai has to spend the summer around Zach, the least she can do is wipe away the memory of his betrayal… by coming up with the perfect plan for revenge!
Only Zach isn't the boy he used to be, and Mai's memories of their last fateful summer aren't the whole truth of what happened between them. Now she'll have to decide if she can forgive Zach, even if she can never forget.
Sweet and Sour
AUTHOR: Debbi Michiko Florence
PUBLISHER: Scholastic
DATE: September 6, 2022
As they spend time together, Mai noticed that Zach is different than he used to be. It seems like his time in Japan has changed him for the better – not to mention, that he's kinda started to resemble the K-Pop stars Mai swoons over. But as Zach keeps trying to be her friend and acts like nothing is wrong, she just feels more upset and confused about what went down between them. As she gets to know some of Zach's new friends, Mai realizes that her memories of what happened two years ago might not be the whole truth. Told through alternating "Sweet" and "Sour" memories, Mai will have to decide if she's ready to put this miscommunication behind her, or if revenge really is as sweet as it seems.
Sweet and Sour brings endless summer vibes paired with Debbi Michiko Florence's sweet and relatable storytelling. Her books are some of our absolute favorite comfort reads, and we know they're yours too – that's why we asked her to take our readers behind the scenes of her must-read new novel!
Keep on reading to get to know more about Mai and Zach's unforgettable summer, Mai's BTS bias, and the real-life locations that inspired the story.
Author Debbi Michiko Florence Shares 5 Fun Facts About Sweet and Sour:
Birds:
Mai Hirano loves birds and birding (bird-watching). I also love birds and while I'm not quite an expert, I can identify most of the birds I see in my yard. When I was in college, I volunteered as a raptor rehabilitator and helped care for injured and orphaned birds of prey such as hawks, owls, and eagles.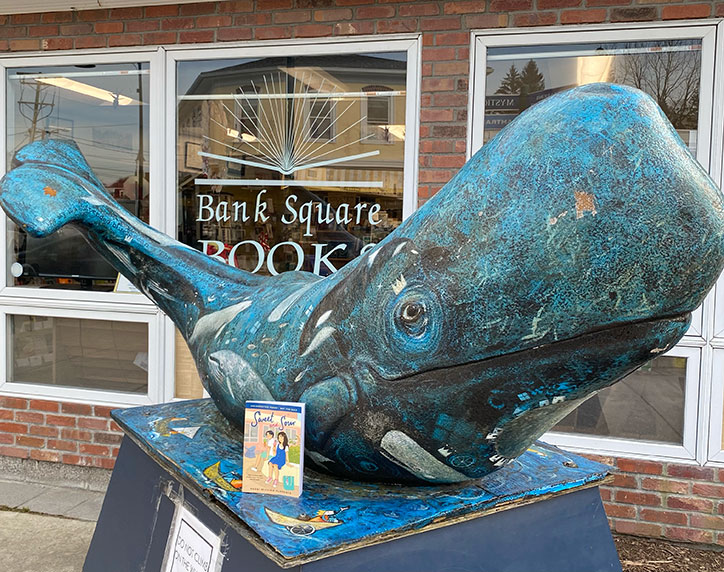 Bookstore:
Mai enjoys going to the Mystic bookstore Bank Square Books. Guess what? So do I! I have lived in Mystic for over nine years and love it here. I was thrilled to be able to mention real places in Mystic in the book.
In fact, the front cover shows Mai and her childhood BFF turned enemy Zach Hirano in front of Bank Square Books, and the back cover shows the two of them walking in front of the Mystic Drawbridge Ice Cream. I love the cover art and am grateful to Jacqueline Li, the artist!
BTS:
Mai is a huge fan of the K-pop band BTS. When I first started writing this book, I knew I wanted Mai to really be into a band because she loves to dance. My daughter, Caitlin, was always talking about BTS so I asked her about them.
I studied BTS, their songs, and watched their videos. I fell in love with the band members and their music. But while Mai's bias (favorite member) is Jung Kook, mine is J-Hope.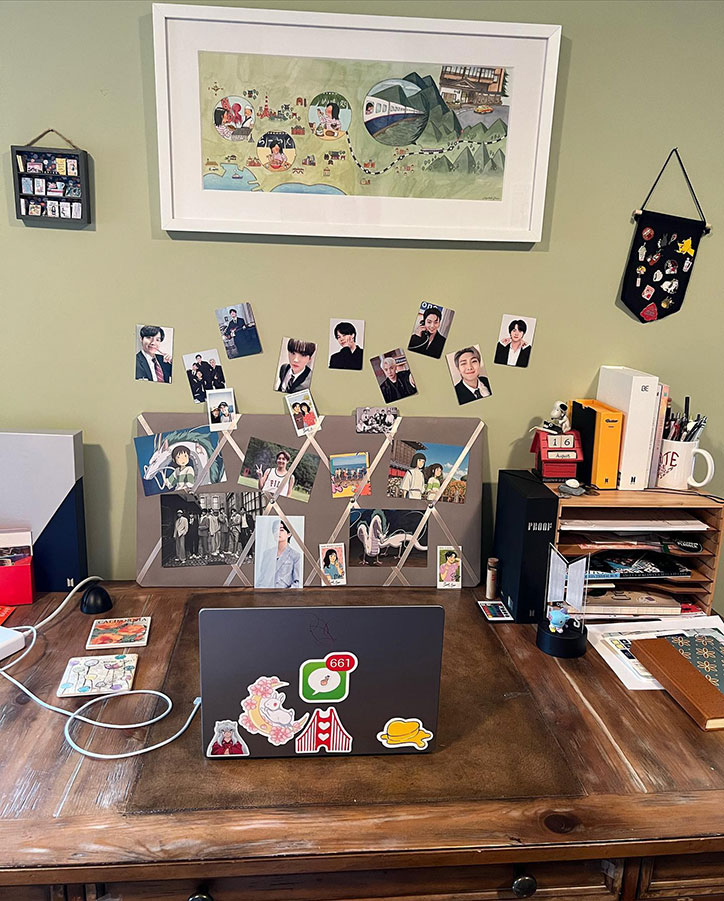 Backyard:
Mai and her family spend summers visiting with Zach and his family at their vacation home in Mystic Connecticut. The house and yard in the book are loosely based on my house and yard, but Zach's family home is fancier and their yard is much bigger.
I don't have a clubhouse like Zach and Mai do, but I do have a writing studio that overlooks a small pond that I call The Word Nest.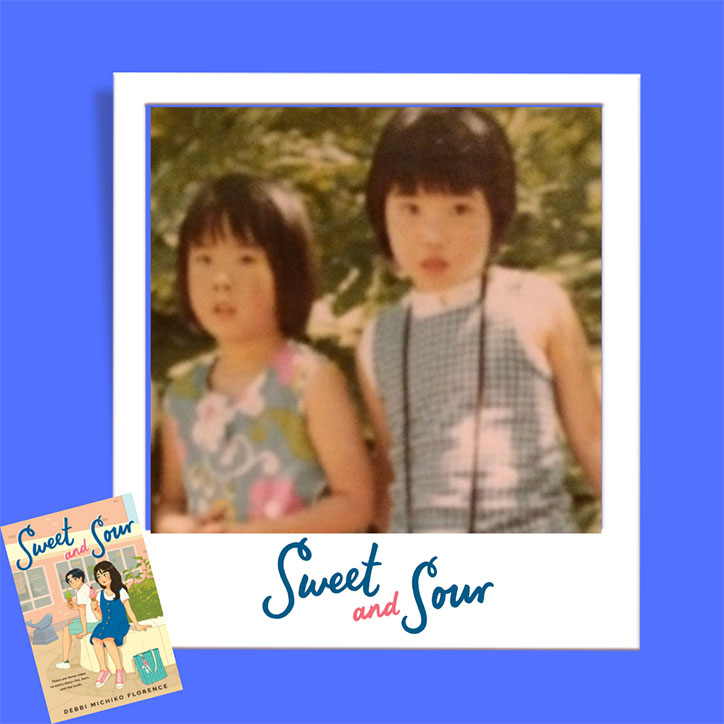 Best Friends:
Mai and Zach have been best friends since they were infants because Mai's mom and Zach's mom are college best friends. I am still friends with my childhood BFF and like many long-running friendships, there have been ups and downs. Misunderstandings, hurt feelings, and disagreements are all part of deep friendships – and if both people work hard, these friendships can last a very long time.
Two years ago, Zach humiliated Mai. Now she needs to figure out if her friendship with Zach is worth the work and if what he did is forgivable.
IN NEED OF MORE AMAZING READS?:
✨KEEP IT TOGETHER: Get some sage friendship advice inspired by Keep It Together, Keiko Carter!
?BE COOL: Jenna Sakai shares 5 tips on how to be cool when things don't go your way, inspired by Be Cool, Jenna Sakai.
✨FIERCE READS: Fill your bookshelf with empowering reads – catch up our monthly FIERCELY FICTIONAL spotlight!