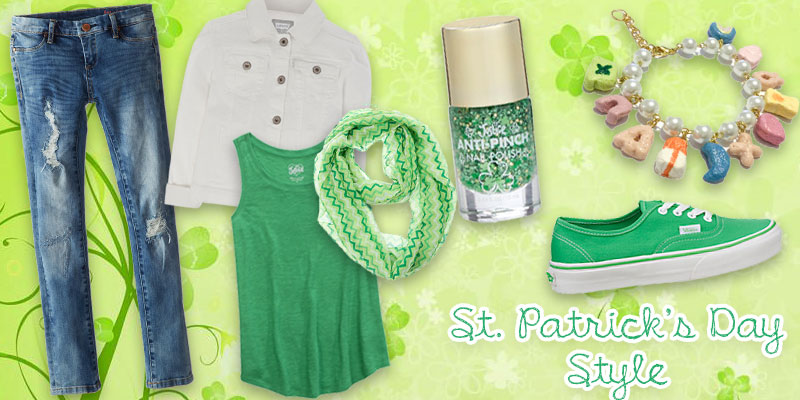 St. Patrick's Day Style
St. Patrick's Day is on Thursday, and even if you're not Irish, it's still fun to dress up in all green. It's a fun excuse to add a little color into your life to ring in the almost-Spring season. Whether you want to show your Irish pride or just avoid getting pinched by a Leprechaun or a classmate, our St. Patrick's Day outfit is the perfect choice!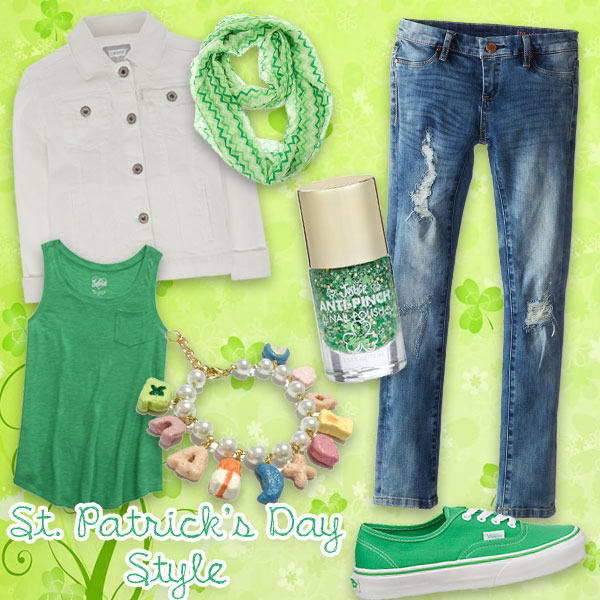 Every St. Patrick's Day outfit has one thing in common – GREEN! Whether you want to dress it up with a cute skirt or dress it down with jeans, as long as you have some kind of green in your outfit, you're doing it right. It can be as simple as a green tank or scarf, like the ones we chose for our look – or if you want to be sneaky to trick your classmates who are on a pinching frenzy, rock some Shamrock socks!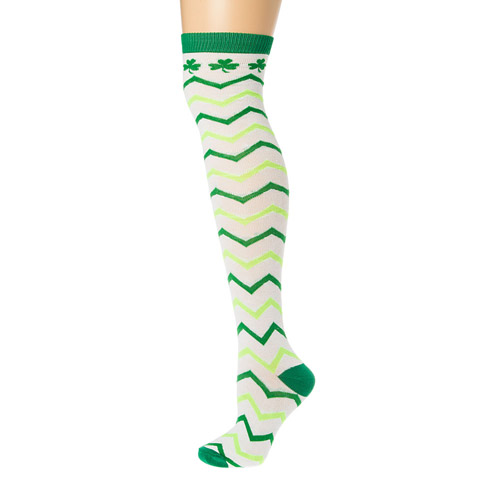 It doesn't have to be all Shamrocks and Leprechauns though – which is why we picked an awesome bracelet made out of Lucky Charms Cereal! It's perfect for St. Paddy's Day, but it'll look cute all year long. Plus, it's totally unique, so you'll stand out from the crowd. We also love the super glittery Anti-Pinch nail polish from Justice. For a little DIY-action, grab a small corked bottle necklace, and fill it with gold glitter to create your very own pot of gold necklace!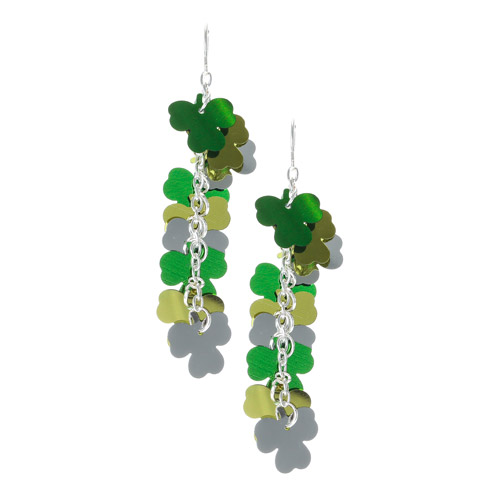 Now that you've mastered the art of St. Patrick's Day Style, go enjoy a Shamrock Shake and check out our other awesome lookbooks!