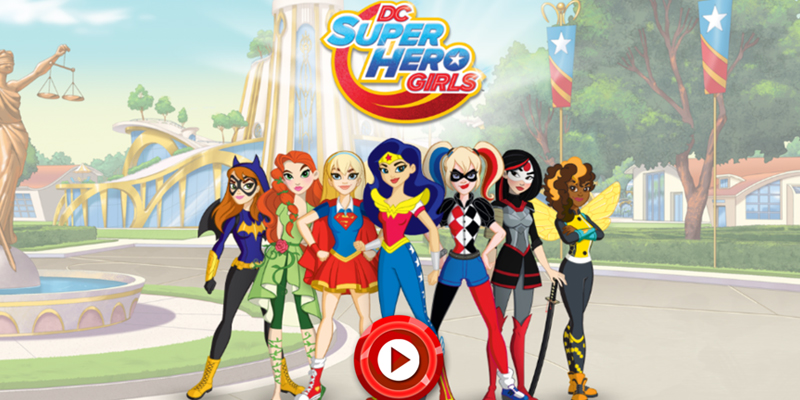 The DC Super Hero Girls App is Here!
With the DC Super Hero Girls App, you can explore the halls of Super Hero High like never before!
The DC Super Hero Girls app puts you inside the halls of the school, giving you exclusive hands-on access to the hallways, classrooms, and lots of goodies to explore. As you roam the halls with Super Hero style, you'll be able to become besties with the Super Hero Girls by learning fun facts about them and all of their abilities, taking selfies with them, watching lots of videos, and even playing games!
There are 4 areas to start, but there's plenty more space in the app to add in new features, and if it's anything like Mattel's Ever After High and Monster High apps, it will be updated with new content pretty frequently.


Hero Movies:
This section lets you watch webisodes, clips, and other awesome Super Hero Girls videos that keep you up to date on what Wonder Woman, Supergirl, Batgirl and the rest of the gang have been up to.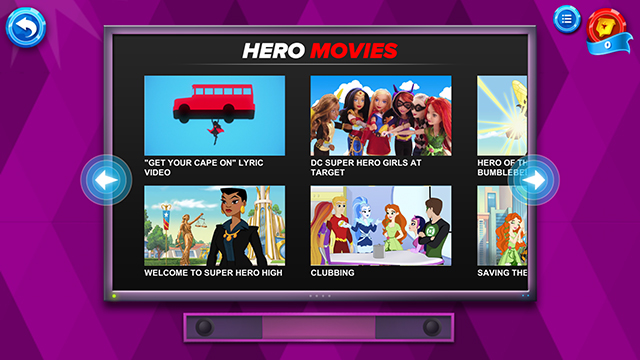 Activity Center:
This awesome gaming area currently has two mini-games you can play. (With a Batgirl game on the way soon!) There's Katana's "Katana Chop", which is similar to Fruit Ninja and other sword-slicing games and Wonder Woman's "Shield Defense", where you use Wondy's shield to block oncoming attacks.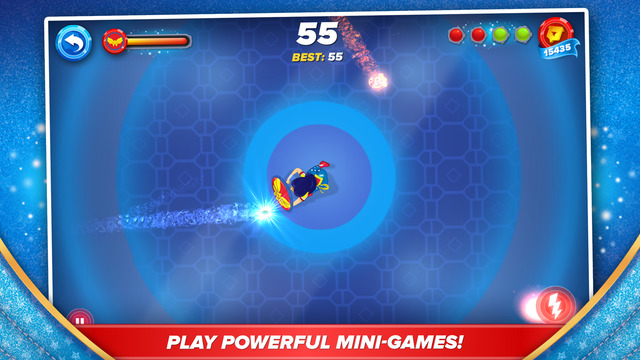 The games are different than the games on the DC Super Hero Girls website, making it the perfect reason to get your hands on this app! Playing the games earns you Shields, which can be used in the app to purchase upgrades, items for the Photo Booth, and likely costumes and other good stuff in the future.


Photo Booth:
The Photo Booth is really fun – you can use an existing photo, take a new photo, or use a photo of one of your favorite Super Hero Girls in action. Once you've selected a photo to use, you can add decorations, heroes, filters, and other good stuff to decorate the image and make it look like you (or your pets) have been hanging with Harley and Bumblebee (and the rest of the gang.)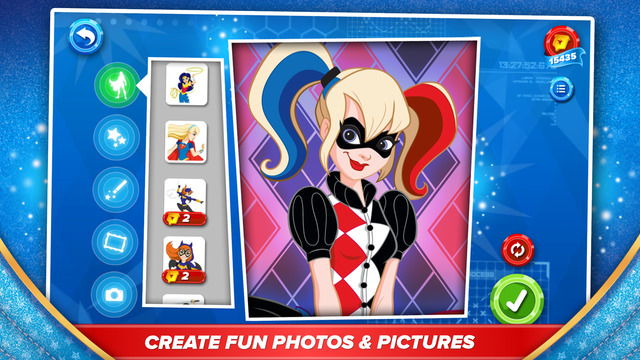 Save the photos to your device and share them with your friends and family to make them totally jealous.


Heroes:
In this section, you can get to know all the Super Hero Girls! Find out fun facts about each of the girls, their abilities, and all their amazing gadgets.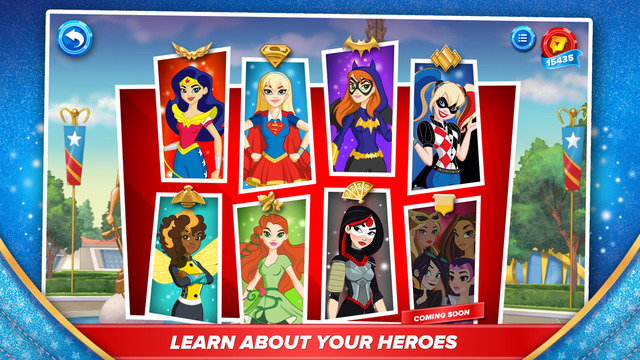 If you look closely, you'll see there's a 5th section that looks like it's coming soon, labeled with a mask icon. This will be a Costume Design class where you can create and dress up the girls in awesome Super Hero costumes!
The DC Super Hero Girls app is now available for free on iOS devices, and will be coming soon to Android and Amazon.