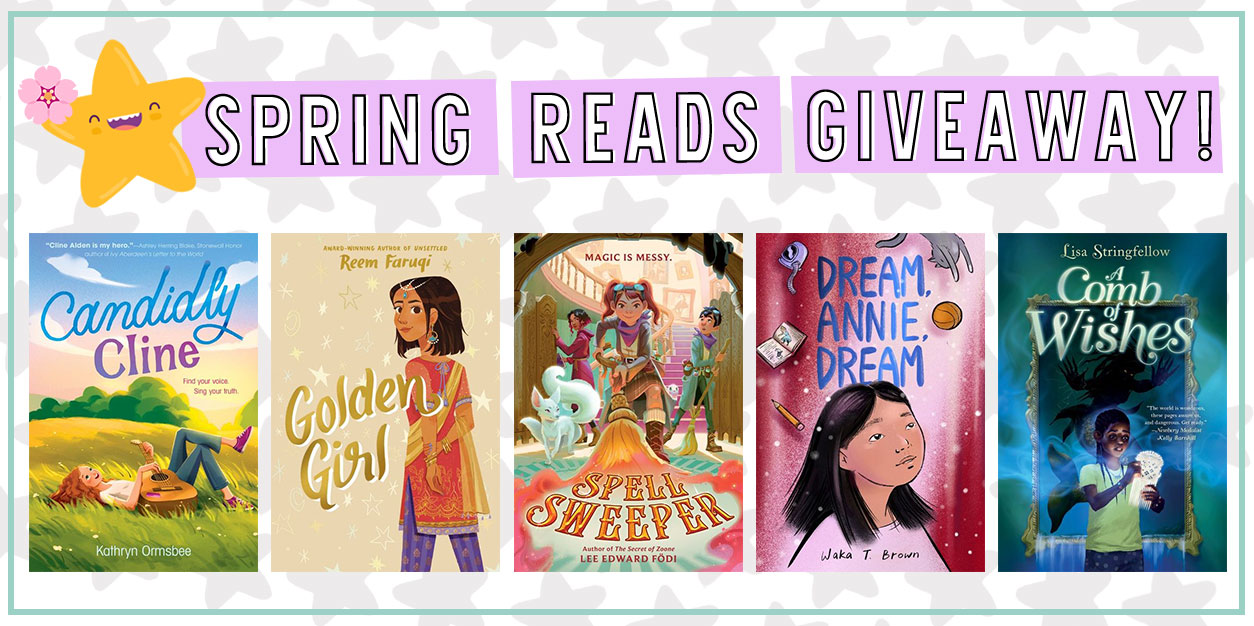 Fill Your TBR With These Spectacular Spring Reads
NOTE: We teamed up with HarperCollins for this Spring Reads Giveaway. All opinions are our own; we were under no obligation to give a positive review. Giveaway prizes provided by HarperCollins.
Spring has sprung, which means it's time for one of our absolute favorite things – reading outside! You pack the picnic, and we'll supply the book stash – it's time for our Spring Reads Giveaway!
POV: You're sitting in the park in your cutest floral top, watching a squirrel snack on an abandoned bag of Cheetos, and admiring all pops of color provided by Mother Nature. You're soaking in the warm breeze and getting lost in a brand new fictional world while a warm breeze passes by, making anything seem possible. Maybe later, you'll feed the ducks and meet up with the squad, but for now, you're wrapped up in a must-read, wondering what will happen next!
Whether you're planning to spend your Spring Break outside or as comfy as possible on the couch, we teamed up with our friends at HarperCollins to refresh your TBR pile with plenty of new reads to tear through as you enjoy your much-needed time off. Their picks include 7 brand new books that'll keep you company through every trip to the park or every rainy Spring weekend that washes away your plans. From a failed wizard on a magic cleanup crew to an aspiring country music star and an enchanting read inspired by Caribbean folklore, you'll love getting swept away by these spectacular stories!
Ready to enter? We're giving FIVE lucky readers a chance to snag a spring book haul filled with 7 amazing books – just have your favorite adult fill out the form below for your chance to win!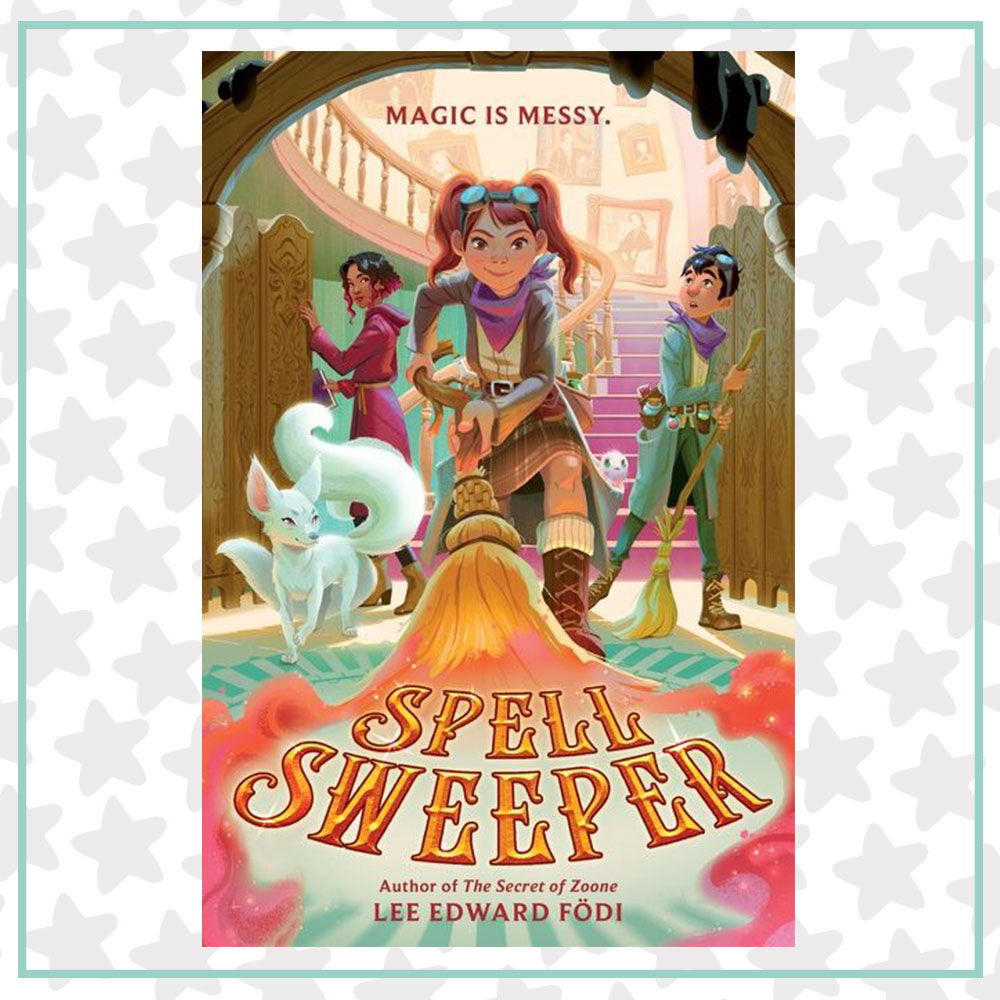 Spell Sweeper:
AUTHOR: Lee Edward Fodi
PUBLISHER: HarperCollins
DATE: November 30, 2021
SYNOPSIS:
Featuring a failed young wizard and her cleanup crew, this delightfully dysfunctional middle grade fantasy is an imaginative twist on magic school that's perfect for fans of Nevermoor and The School for Good and Evil.
Cara Moone is a wizard—but she's basically flunked out of wizard school. Now she's in training to be a MOP, also known as Magical Occurrence Purger, also known as it's Cara's job to sweep up the hazardous dust a real wizard's spells leave behind.
A real wizard, that is, like Harlee Wu, the so-called Chosen One destined to save the magical world. But when one of Harlee's spells goes awry and leaves behind a rift in the fabric of magic itself, it'll take more than magic to clean up the mess.
Luckily, messes are kind of Cara's thing.
Magic is messy—and fantastically fun—in this underdog story packed with humor, adventure, and attitude.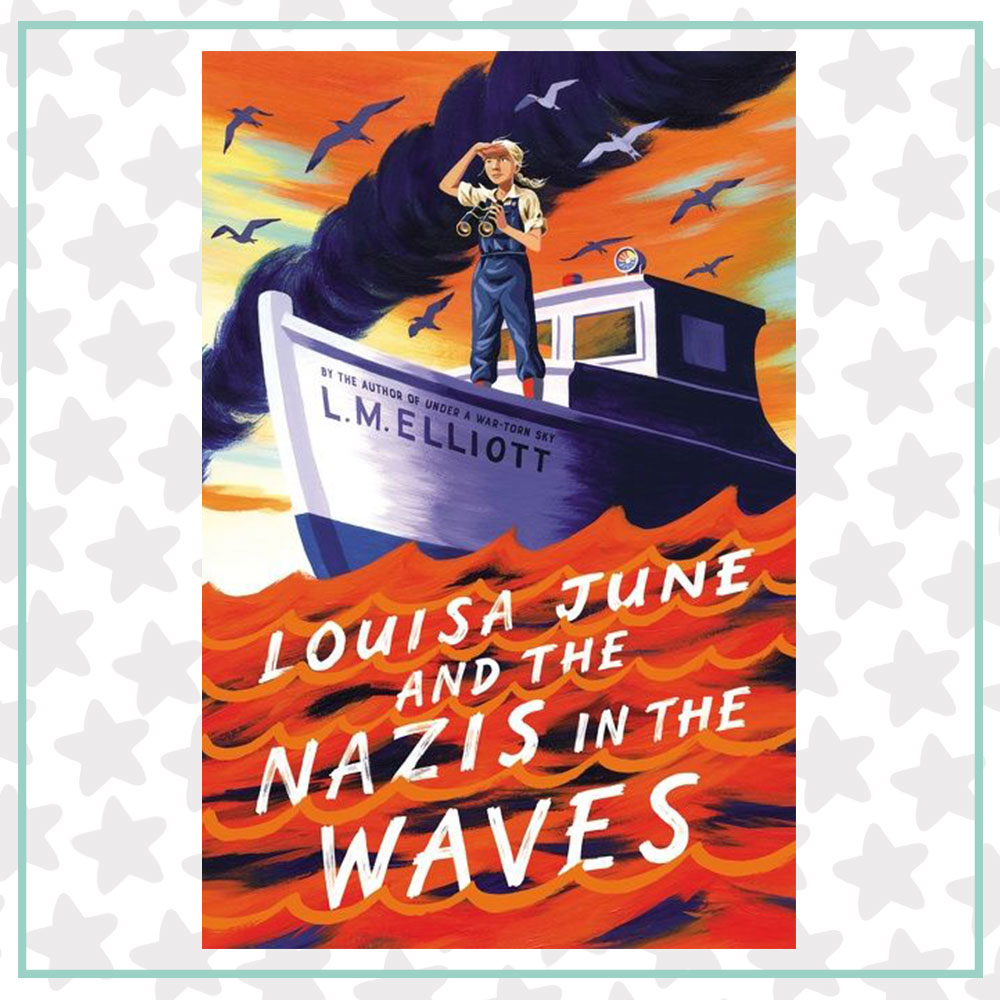 Louisa June and the Nazis in the Waves:
AUTHOR: L.M. Elliot
PUBLISHER: Katherine Tegen Books
DATE: March 22, 2022
SYNOPSIS:
In this moving and timeless story, award-winning author L. M. Elliott captures life on the U.S. homefront during World War II, weaving a rich portrait of a family reeling from loss and the chilling yet hopeful voyage of fighting for what matters, perfect for fans of The War That Saved My Life.
Days after Japan's attack on Pearl Harbor in 1941, Hitler declared war on the U.S., unleashing U-boat submarines to attack American ships. Suddenly, the waves outside Louisa June's farm aren't for eel-fishing or marveling at wild swans or learning to skull her family's boat—they're dangerous, swarming with hidden enemies.
Her oldest brothers' ships risk coming face-to-face with U-boats. Her sister leaves home to weld Liberty Boat hulls. And then her daddy, a tugboat captain, and her dearest brother, Butler, are caught in the crossfire.
Her mama has always swum in a sea of melancholy, but now she really needs Louisa June to find moments of beauty or inspiration to buoy her. Like sunshine-yellow daffodils, good books, or news accounts of daring rescues of torpedoed passengers.
Determined to help her Mama and aching to combat Nazis herself, Louisa June turns to her quirky friend Emmett and the indomitable Cousin Belle, who has her own war stories—and a herd of cats—to share. In the end, after a perilous sail, Louisa June learns the greatest lifeline is love.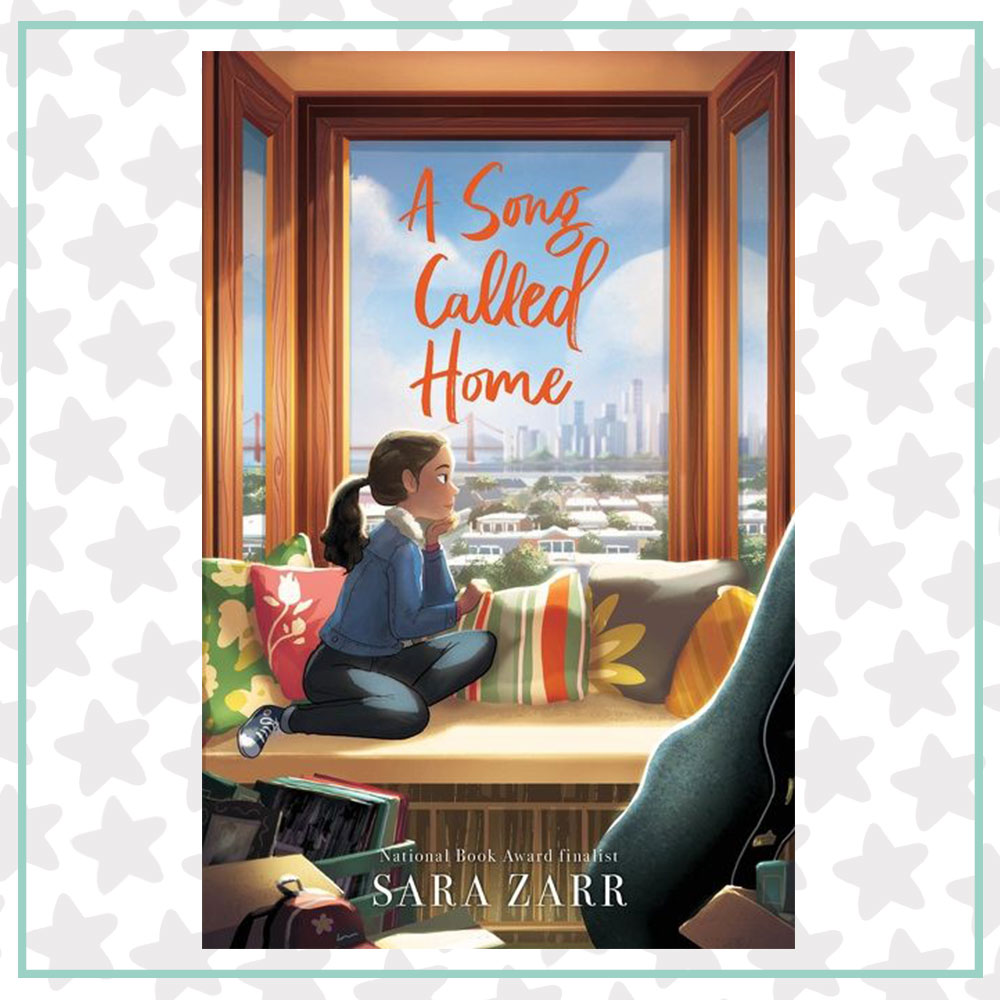 A Song Called Home:
AUTHOR: Sara Zarr
PUBLISHER: Balzer + Bray
DATE: March 15, 2022
SYNOPSIS:
From award-winning author Sara Zarr comes a story of the small moments that show us who we are, and how family is not just something you're part of, but something you make.
Lou and her family don't have much, but for Lou it's enough. Mom. Her sister, Casey. Their apartment in the city. Her best friend, Beth. It would be better if Dad could stop drinking and be there for her and Casey, and if they didn't have to worry about money all the time. But Lou doesn't need better—she only needs enough.
What's enough for Lou, however, is not enough for Mom. Steve, Mom's boyfriend, isn't a bad guy, he's just…not what Lou is used to. And now, he and Mom are getting married, and that means moving. Packing up life as they've known it and storing it in Steve's garage. Lou will be separated from everything in her small but predictable life, farther from Dad than ever.
Their last night in the city, Lou receives a mysterious birthday gift: A guitar, left for her by their front door. There's nothing saying who left it, but it must be from Dad. And as she leaves the only place she's ever known, she starts to believe that if she can learn how to play it, maybe she can bring a piece of him, and of her old life, home.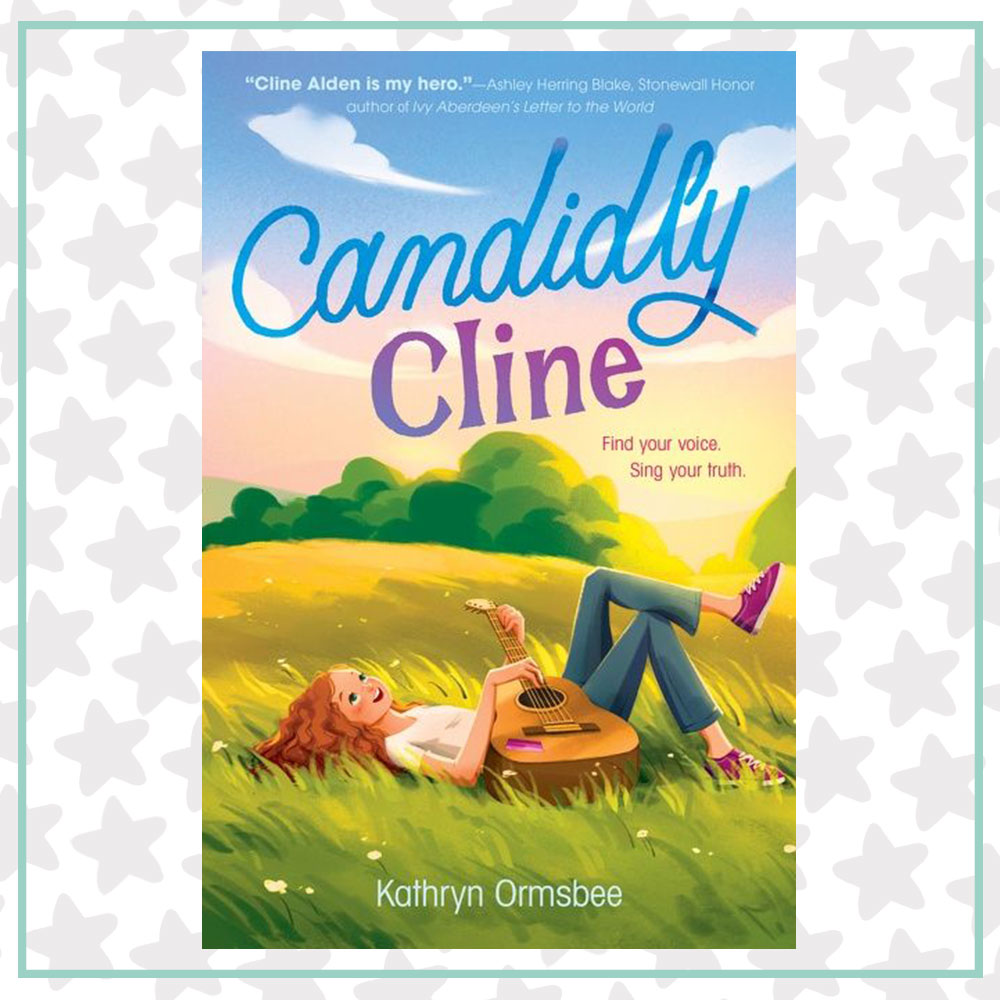 Candidly Cline:
AUTHOR: Kathryn Ormsbee
PUBLISHER: HarperCollins
DATE: November 9, 2021
SYNOPSIS:
A must-read for fans of Julie Murphy and Ashley Herring Blake, this queer coming-of-age story from critically acclaimed author Kathryn Ormsbee sings with heart, warmth, and hope.
Born in Paris, Kentucky, and raised on her gram's favorite country music, Cline Alden is a girl with big dreams and a heart full of song. When she finds out about a young musicians' workshop a few towns over, Cline sweet-talks, saves, and maybe fibs her way into her first step toward musical stardom.
But her big dreams never prepared her for the butterflies she feels surrounded by so many other talented kids—especially Sylvie, who gives Cline the type of butterflies she's only ever heard about in love songs.
As she learns to make music of her own, Cline begins to realize how much of herself she's been holding back. But now, there's a new song taking shape in her heart—if only she can find her voice and sing it.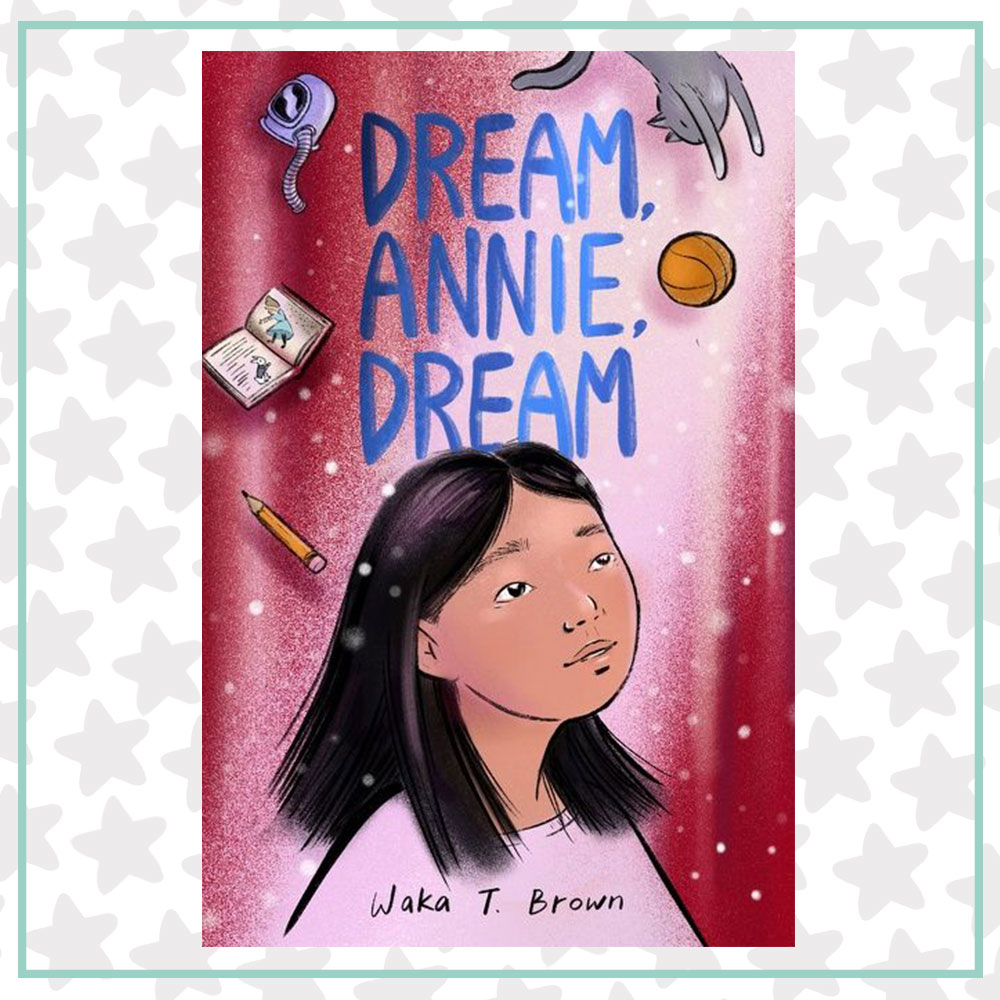 Dream, Annie, Dream:
AUTHOR: Waka T. Brown
PUBLISHER: Quill Tree Books
DATE: February 8, 2022
SYNOPSIS:
In this empowering deconstruction of the so-called American Dream, a twelve-year-old Japanese American girl grapples with, and ultimately rises above, the racism and trials of middle school she experiences while chasing her dreams.
As the daughter of immigrants who came to America for a better life, Annie Inoue was raised to dream big. And at the start of seventh grade, she's channeling that irrepressible hope into becoming the lead in her school play.
So when Annie lands an impressive role in the production of The King and I, she's thrilled . . . until she starts to hear grumbles from her mostly white classmates that she only got the part because it's an Asian play with Asian characters. Is this all people see when they see her? Is this the only kind of success they'll let her have—one that they can tear down or use race to belittle?
Disheartened but determined, Annie channels her hurt into a new dream: showing everyone what she's made of.
Waka T. Brown, author of While I Was Away, delivers an uplifting coming-of-age story about a Japanese American girl's fight to make space for herself in a world that claims to celebrate everyone's differences but doesn't always follow through.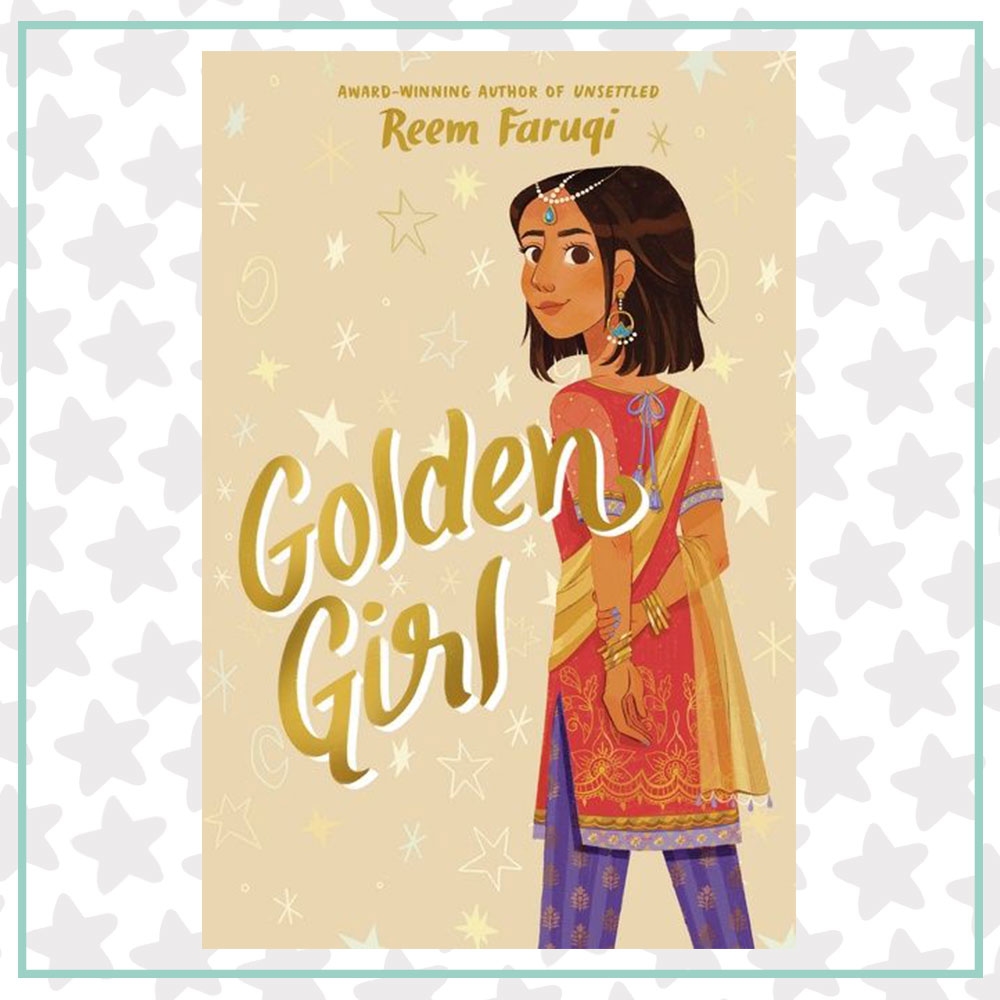 Golden Girl:
AUTHOR: Reem Faruqi
PUBLISHER: HarperCollins
DATE: February 22, 2022
SYNOPSIS:
From the award-winning, ALA Notable author of Unsettled and Lailah's Lunchbox, this is a captivating coming-of-age middle grade novel in verse about seventh grader Aafiyah Qamar, a Pakistani American girl who hatches a special plan to help her family but finds that doing what's right isn't always easy. For fans of The Thing About Jellyfish and Clean Getaway, this is a heartfelt, soul-searching story with laughter, hope, and lessons learned.
Seventh grader Aafiyah loves playing tennis, reading Weird but True facts, and hanging out with her best friend, Zaina. However, Aafiyah has a bad habit that troubles her—she's drawn to pretty things and can't help but occasionally "borrow" them.
But when her father is falsely accused of a crime he hasn't committed and gets taken in by authorities, Aafiyah knows she needs to do something to help. When she brainstorms a way to bring her father back, she turns to her Weird but True facts and devises the perfect plan.
But what if her plan means giving in to her bad habit, the one she's been trying to stop? Aafiyah wants to reunite her family but finds that maybe her plan isn't so perfect after all…
A Comb of Wishes:
AUTHOR: Lisa Stringfellow
PUBLISHER: Quill Tree Books
DATE: February 8, 2022
SYNOPSIS:
Set against the backdrop of Caribbean folklore, Lisa Stringfellow's spellbinding middle grade debut tells of a grieving girl and a vengeful mermaid and will enchant readers who loved Kacen Callender's Hurricane Child or Christian McKay Heidicker's Scary Stories for Young Foxes.
Ever since her mother's death, Kela feels every bit as broken as the shards of glass, known as "mermaid's tears," that sparkle on the Caribbean beaches of St. Rita. So when Kela and her friend Lissy stumble across an ancient-looking comb in a coral cave, with all she's already lost, Kela can't help but bring home her very own found treasure.
Far away, deep in the cold ocean, the mermaid Ophidia can feel that her comb has been taken. And despite her hatred of all humans, her magic requires that she make a bargain: the comb in exchange for a wish.
But what Kela wants most is for her mother to be alive. And a wish that big will exact an even bigger price…
Spring Reads Giveaway:
WHAT DO I WIN?:
FIVE lucky winners will receive a Spring Reads Prize Pack that includes:
– ONE (1) copy of Spell Sweeper by Lee Edward Fodi
– ONE (1) copy of Louisa June and the Nazis in the Waves by L.M. Elliott
– ONE (1) copy of A Song Called Home by Sara Zarr
– ONE (1) copy of Candidly Cline by Kathryn Ormsbee
– ONE (1) copy of Dream, Annie, Dream by Waka T. Brown
– ONE (1) copy of Golden Girl by Reem Faruqi
– ONE (1) copy of A Comb of Wishes by Lisa Stringfellow
Prizes generously provided by HarperCollins
HOW DO I ENTER?:
Grab a parent or guardian and have them fill out the form below by January 18, 2022 at 11:59pm ET.
Giveaway runs from 03/21/22 at 12:00 pm ET through 04/04/22 at 11:59 pm. Open to US residents ONLY. Be sure to read the fully detailed rules HERE before entering.
THIS GIVEAWAY HAS ENDED AND THE WINNERS HAVE BEEN CONTACTED.
You must be 18 or older to enter. Please, only ONE entry per person. If selected as a winner, we will provide your parent/guardian with an affidavit to confirm that you are a valid winner who has permission to win. They will be REQUIRED to sign and return the affidavit to YAYOMG! to claim your prize. Prizes will not be mailed out without signed parental consent.
Always in need of MORE books? Fill your shelf with our other book giveaways:
?Look to the Stars in Our Where the Sky Lives GIVEAWAY! – ENTER HERE!
?Unravel Small Town Secrets in Those Kids from Fawn Creek + GIVEAWAY! – ENTER HERE!