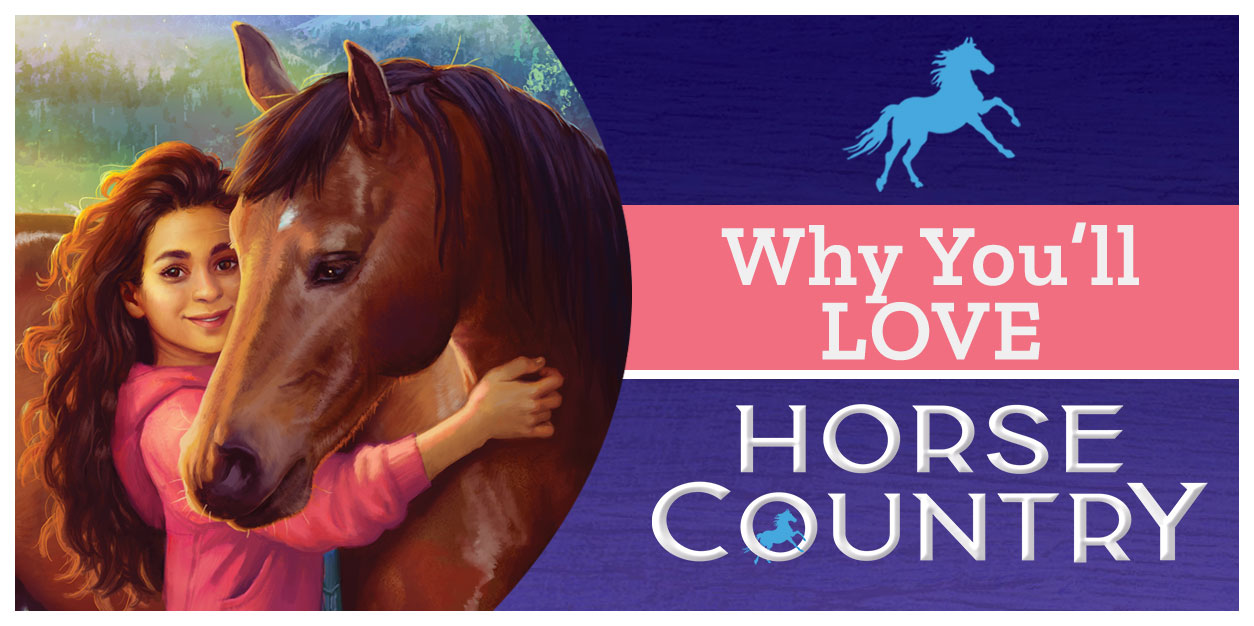 Here's Why You'll Love Horse Country: Can't Be Tamed
NOTE: This post is sponsored by Scholastic.
Dust off your riding boots because we're headed to the amazing Paradise Ranch for a story all about friendship, horses, and growing up!
In Horse Country: Can't Be Tamed by Yamile Saied Méndez, big changes are underway for the horse-loving middle schooler, Carolina. She loves taking care of the horses, mucking the stalls, and living on the ranch with her family, and dreams of meeting her heart horse and becoming as skilled as she can in every aspect of riding, training, and caring for the animals she loves most.
She's super dedicated to the ranch and knows animals like the back of her hand. Her bond with the horses is even better than her bond with most people at her school, aside from her bestie, Vida. But things change when the new ranch owner's daughter, Chelsie, arrives and isn't exactly what Caro expected from a fellow horse girl. She appears to be too good for stable chores and doesn't seem interested in being friends with Caro at all.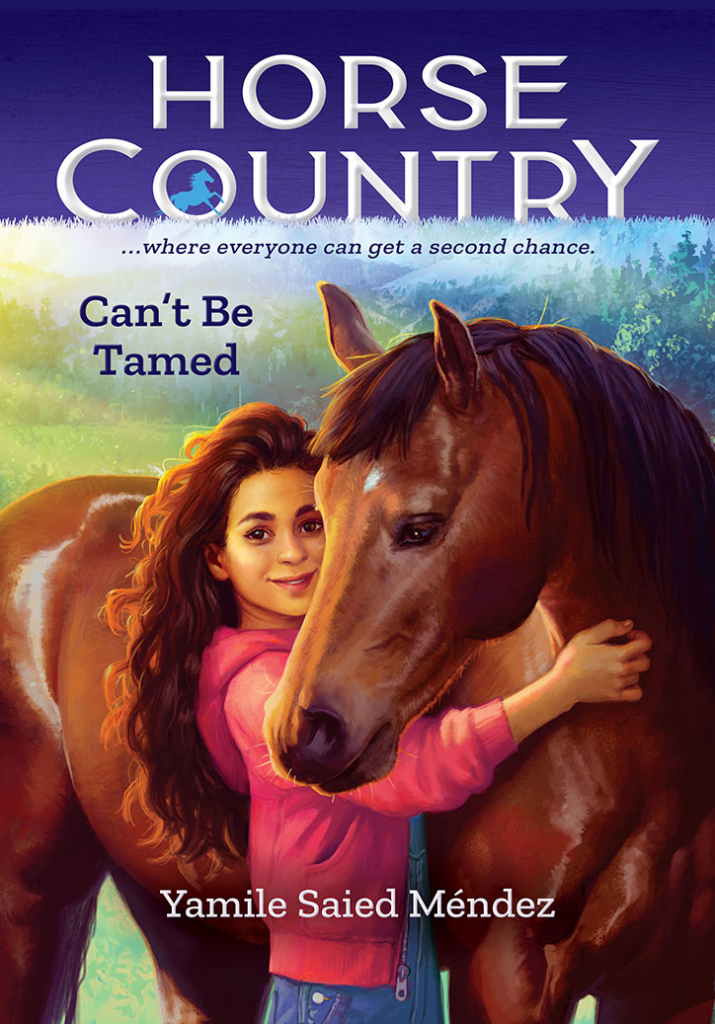 Carolina Aguasvivas grew up on Paradise Ranch, which she knows down to every last pony. But things are sure to change when the new owner's daughter, Chelsie Sánchez, sweeps in with an attitude and a feisty Thoroughbred named Velvet. The mare is skittish, headstrong, and hurt — and Carolina is determined to ride her.
Chelsie, who considers herself too good to clean stalls, certainly doesn't seem like a real horse girl. Caro knows she's the only one who can help Velvet recover, and she's ready to prove it — no matter what it takes.
The girls may discover they have more in common than they think… including a passion for bringing the healing power of horses to every kid.
Horse Country: Can't Be Tamed
AUTHOR: Yamile Saied Méndez
PUBLISHER: Scholastic
DATE: April 5, 2022
But Carolina has her eye on riding Chelsie's horse, Velvet, and will do whatever it takes to tame and ride the feisty mare – even if it means breaking the rules! Will these two girls be able to come together? It turns out they might just have more in common than they think!
Whether you're a seasoned rider or just a girl who loves to read, we just know you'll love soaking up the Spring sunshine while reading this amazing book. Want to know more? We're dishing on why you'll love Horse Country: Can't Be Tamed below!
Here's Why You'll Love Horse Country: Can't Be Tamed:
Caro is Super Relatable:
Carolina is in sixth grade, but when it comes to the ranch, she's super independent. She gets to care for the horses, maintains one of the stables, and takes pride in all the work she does around the ranch.
But, being in middle school, she's not totally grown up yet, and her moments of feeling left out or jealous—plus her knack for making hasty decisions—are super relatable. You'll learn in the story (and IRL!) that being responsible and independent doesn't mean that you'll never make mistakes. After all, Caro is still in middle school, and sometimes her worries and determination get the better of her. Thankfully, she's always willing to learn a valuable lesson, and there are plenty for YOU to learn in Horse Country!
It's a Fun Peek into Life on a Ranch:
Carolina loves Paradise Ranch and takes pride in everything she gets to do there. For her, doing stable chores and exercising the horses isn't just work – it's all a part of the horse girl experience – not to mention how she earns precious time with the trainer. While Caro has a little bit of trouble fitting in at school, she seems to have a magic touch when it comes to the horses and the other animals on the ranch. Caring for the horses comes naturally to her, and she always treats them with love, kindness, and compassion.
From the sweet mini donkey named Twinkletoes to Pepino, the mellow old horse, and even the barn cat Luna, Caro knows the ins and outs of every animal on the ranch, and values her bond with each of them. Because she's so passionate, every page is overflowing with details about what life is really like on a ranch! From the softness of horse fur to the musky smell of hay, you'll be dreaming of visiting a place like Paradise Ranch so you can experience it all for yourself!
It's All About Second Chances:
Carolina is a sweet girl, but she's been bullied in the past, which means she's not always the warmest and most welcoming person when it comes to newcomers. She's a little quick to judge, and dealing with change is hard for her, making her question everything – including herself and where she belongs.
Her experiences with the horses open her eyes to a new way of thinking and help her see that everyone sometimes goes through a tough time just like she does, and you never know what someone else is going through, especially from a first impression.
This helps her realize that everyone, including people who've hurt her in the past, are deserving of a second chance. It also allows her to open her heart to all the future possibilities of what her beloved ranch can become!
The Horse Country Story is Just Beginning:
We won't spoil it for you, but the end of Can't Be Tamed brings exciting new happenings at Paradise Ranch that you'll get to read more of as the Horse Country series continues with more books on the way soon.
We can't wait to find out how Carolina and Chelsie handle working together, making new friends, and meeting horses along the way!
? Want to find out if you're more like Carolina or Chelsie? Take our Horse Country quiz HERE to find out!
?Ready to get your read on? Horse Country: Can't Be Tamed is now available from Scholastic!