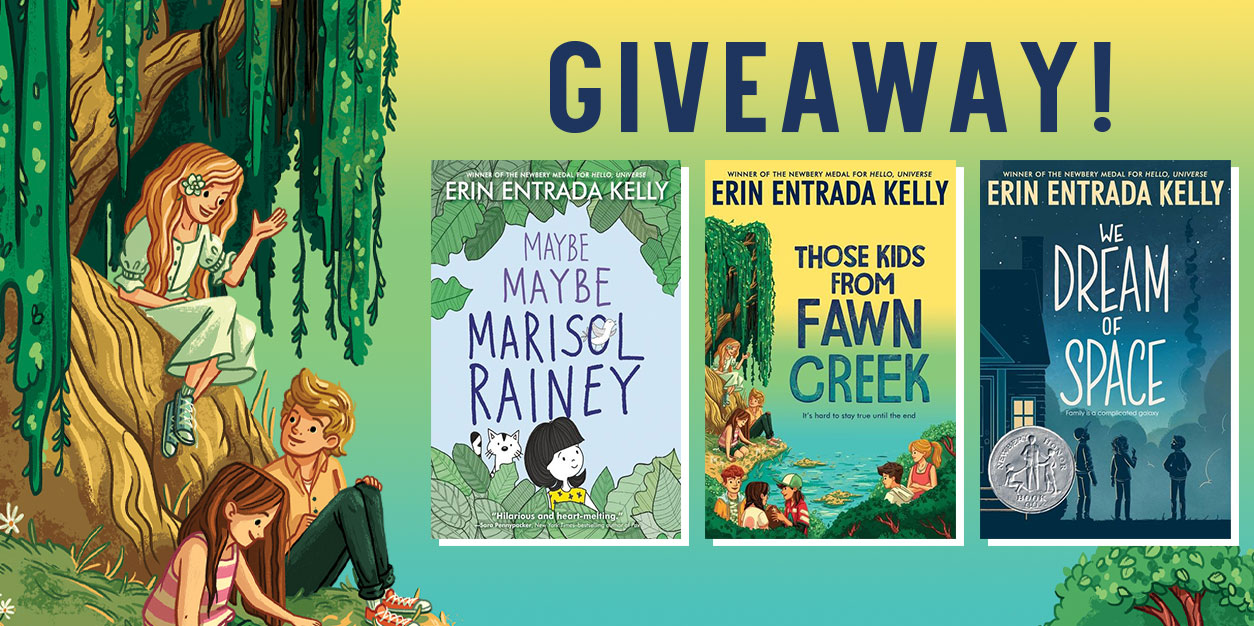 Unravel Small Town Secrets in Those Kids from Fawn Creek + GIVEAWAY!
NOTE: This post is sponsored by HarperCollins.
Have you ever felt stuck in your boring town and dreamed of exploring a big city or another country? The kids in Those Kids from Fawn Creek by Erin Entrada Kelly know how you feel!
Every day in the town of Fawn Creek, Louisiana (population: 650) is pretty much exactly the same – but when Orchid Mason arrives, it's the biggest shakeup that Fawn Creek Middle School has ever seen.
In their seventh grade class of twelve, you'll find the royals, the jocks, the God Squad, and the outsiders Greyson and Dorothy. These kids have all grown up together and know everything about each other, or at least that's what they think. When one of their classmates moves away and city girl Orchid effortlessly glides into class in a stylish dress with a flower perfectly tucked behind her ear, everyone is ready to claim Orchid for their own squad. Her stories of growing up in New York and Paris seem glamorous, giving the Fawn Creek kids hope about their futures and leaving them dreaming of one day seeing the world outside of their little town. But small towns mean secrets, and not everything is always as it seems – including Orchid's backstory.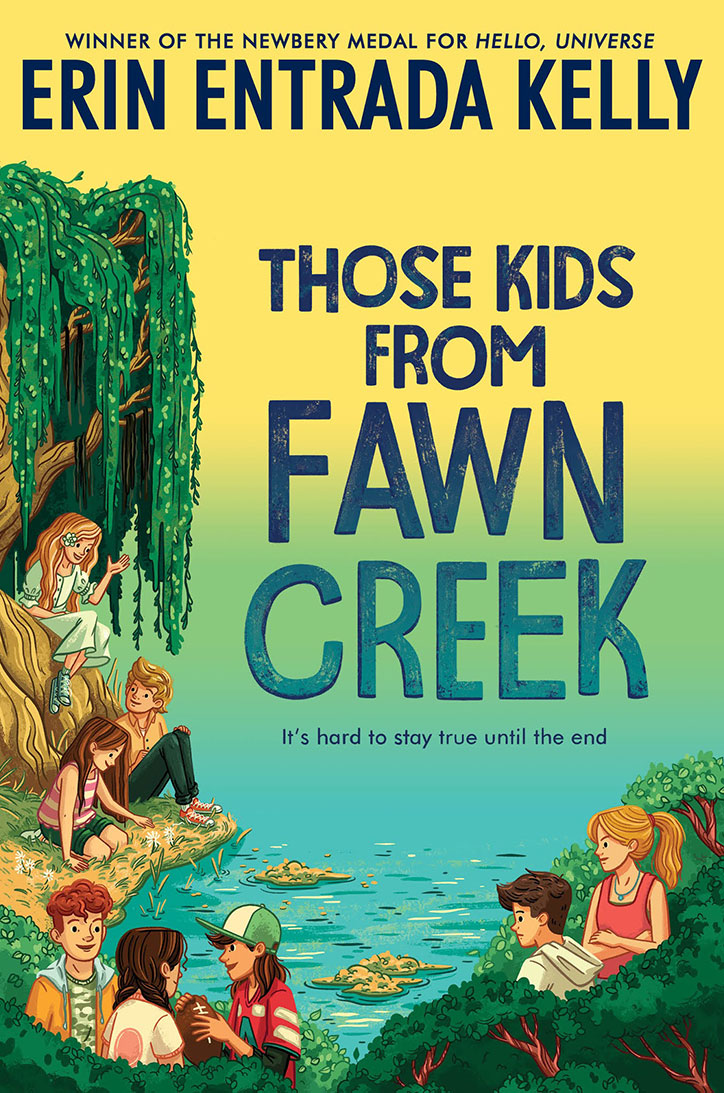 Every day in Fawn Creek, Louisiana, is exactly the same—until Orchid Mason arrives. From Erin Entrada Kelly, the winner of the Newbery Medal for Hello, Universe and a Newbery Honor for We Dream of Space, this contemporary school story set in small-town Louisiana is about friendship, family, deception, and being true to yourself and your dreams.
There are twelve kids in the seventh grade at Fawn Creek Middle School. They've been together all their lives. And in this small factory town where everyone knows everything about everyone, that's not necessarily a great thing.
There are thirteen desks in the seventh-grade classroom. That's because Renni Dean's father got a promotion, and the family moved to Grand Saintlodge, the nearest big town. Renni's desk is empty, but Renni still knows their secrets; is still pulling their strings.
When Orchid Mason arrives and slips gracefully into Renni's chair, the other seventh graders don't know what to think. Orchid—who was born in New York City but just moved to Fawn Creek from Paris—seems to float. Her dress skims the floor. She's wearing a flower behind her ear.
Fawn Creek Middle might be small, but it has its tightly knit groups—the self-proclaimed "God Squad," the jocks, the outsiders—just like anyplace else. Who will claim Orchid Mason? Who will save Orchid Mason? Or will Orchid Mason save them?
Those Kids from Fawn Creek
AUTHORS: Erin Entrada Kelly
PUBLISHER: Greenwillow Books
DATE: March 8, 2022
In a seemingly ordinary town, secrets don't stay secret long, especially when kids like Greyson, Dorothy, and their classmates have grown up hiding pieces of their lives and feeling stuck in someone else's idea of who they should be. This must-read story isn't just about friendship, family, and breaking free of the pressure and expectations others have placed on you – it also shines a light on the idea that we don't always know what someone is going through and the importance of kindness.
Erin Entrada Kelly is known for writing relatable (and award-winning!) novels about middle school kids and we're about to help you snag a few of her best books! From small-town life to facing your fears and exploring the unknown, her books are always authentic, amazing stories about the messiness and uncertainty of growing up that we just know you'll love. We teamed up with our friends at HarperCollins for a giveaway complete with three amazing reads and a few goodies inspired by Those Kids from Fawn Creek!
Ready to enter? Grab your favorite adult and have them enter below for your chance to WIN!
Those Kids from Fawn Creek Giveaway: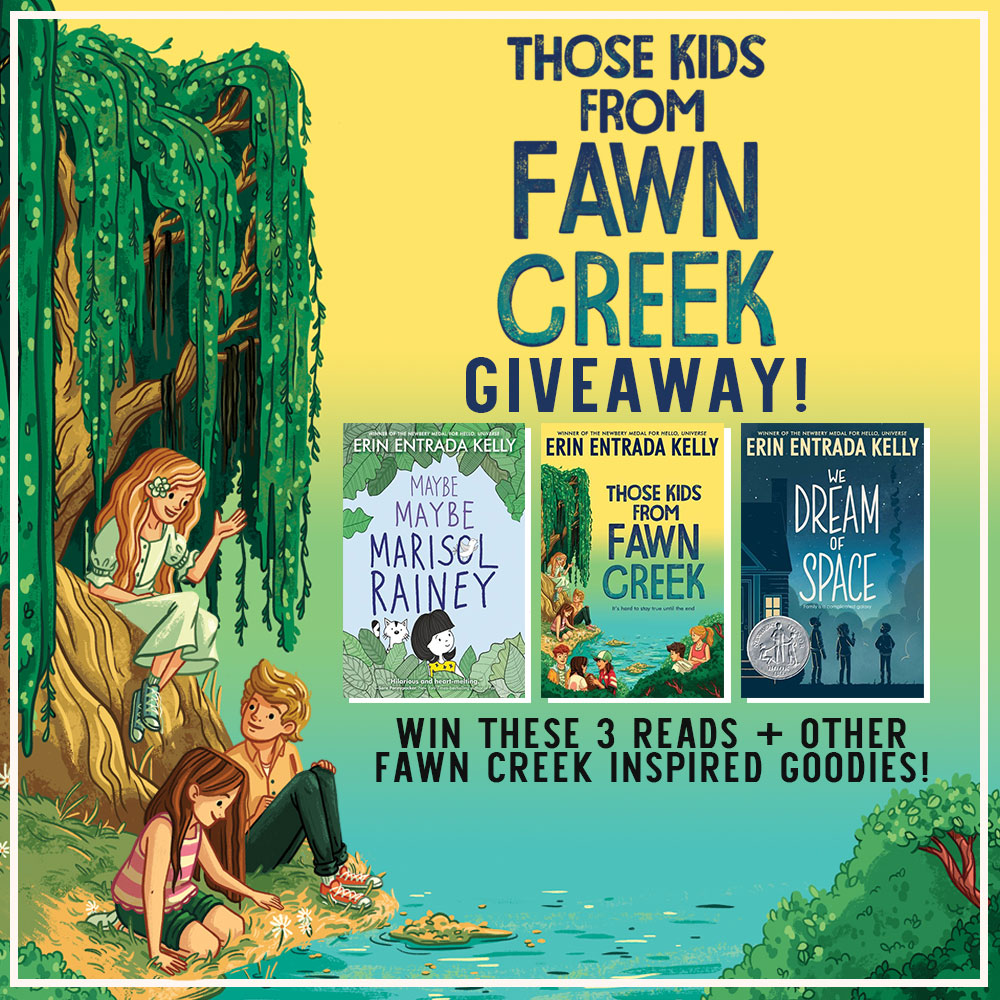 WHAT DO I WIN?:
ONE lucky winner will receive a Those Kids from Fawn Creek Prize Pack that includes:
– ONE (1) copy of Those Kids from Fawn Creek by Erin Entrada Kelly
– ONE (1) copy of We Dream of Space by Erin Entrada Kelly
– ONE (1) copy of Maybe Maybe Marisol Rainey by Erin Entrada Kelly
– ONE (1) Petite Garden Temporary Tattoo Sheet from Tattly
– ONE (1) Floral Network Printed Mesh Pouch from Herschel Supply Co.
*Prizes provided by HarperCollins & YAYOMG!
HOW DO I ENTER?:
Grab a parent or guardian and have them fill out the form below by April 8, 2022 at 11:59pm ET.
Giveaway runs from 03/08/22 at 10:00 am ET through 04/08/22 at 11:59 pm. Open to US residents ONLY. Be sure to read the fully detailed rules HERE before entering.
You must be 18 or older to enter. Please, only ONE entry per person. If selected as a winner, we will provide your parent/guardian with an affidavit to confirm that you are a valid winner who has permission to win. They will be REQUIRED to sign and return the affidavit to YAYOMG! to claim your prize. Prizes will not be mailed out without signed parental consent.
Ready to unravel the mystery and find out the truth? Those Kids from Fawn Creek is now available from HarperCollins!