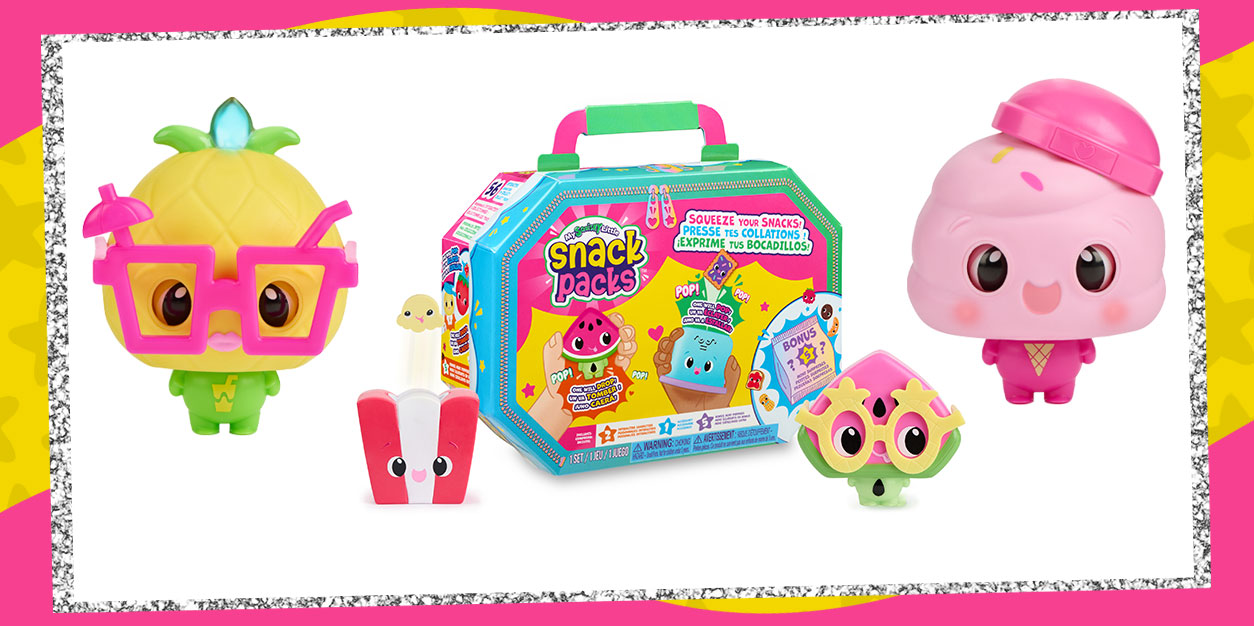 Get Popping with My Squishy Little Snack Packs + GIVEAWAY!
NOTE: We teamed up with WowWee for this My Squishy Little Snack Packs Giveaway. All opinions are our own; we were under no obligation to give a positive review. Giveaway prizes provided by WowWee.
Obsessed with My Squishy Little Dumplings? Us too! We can't get enough of these squeezable, adorable interactive figures (or the absolute bops and music videos they drop) which is why we're super excited about the latest additions to the squad!
From cute new characters to a snack-sized new release, you won't be able to resist the squish, and we've got all the deets – and a chance for you to WIN! That's right – we've teamed up with our besties at WowWee to help you get popping with the opportunity to snag a My Squishy Little Prize Pack complete with Pax the Pineapple, Issa the Ice Cream, and some of their brand new Snack Packs!
Ready to enter? Grab your favorite adult and have them enter below for your chance to WIN!
Why You'll Heart the Newest Additions to the My Squishy Little Squad: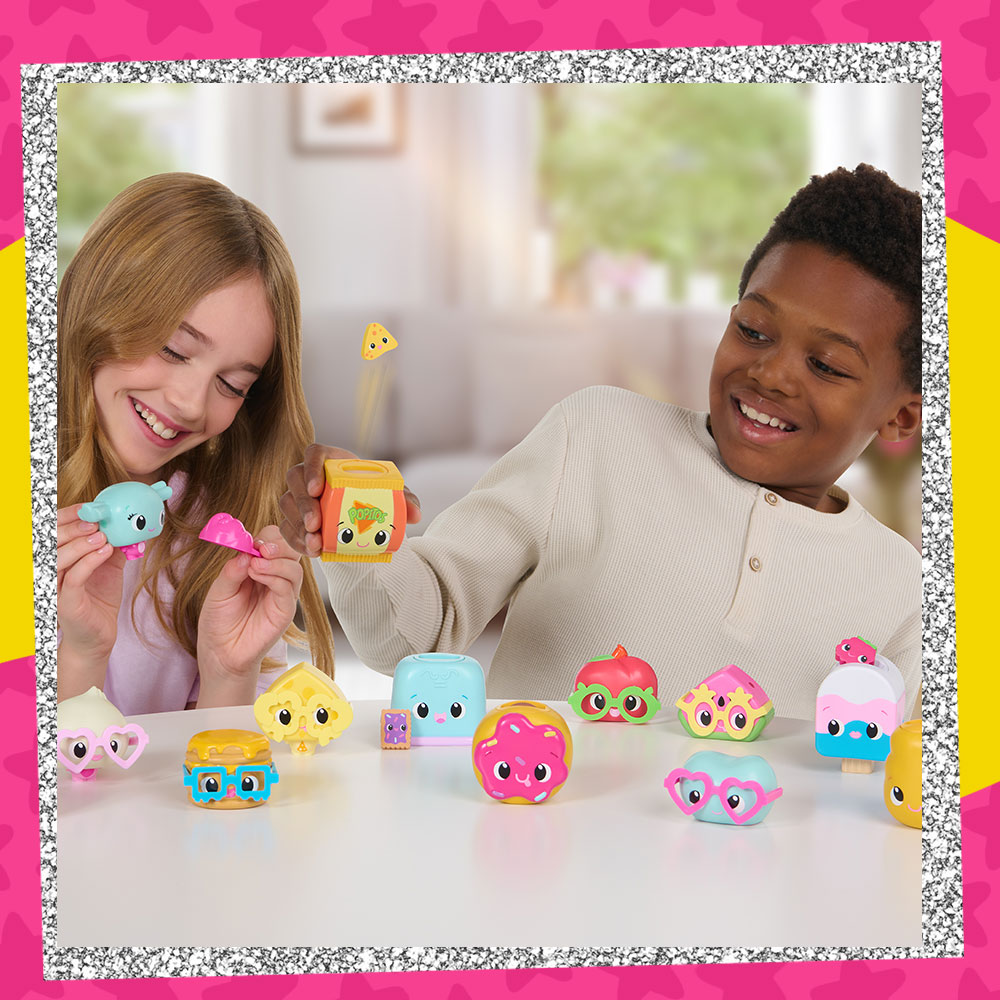 My Squishy Little Snack Packs:
THE DEETS: The Squishy Little characters you know and love – but tiny! Hidden inside iconic lunchbox packaging that doubles as a snack-themed world where they can live and play. There are over 56 food-inspired characters to collect, each with its own surprises to discover. Will it pop, or will it drop? When you give these cuties a squeeze, you'll be amazed as they pop out a body below, just like the OG characters, or a charm pops out the top!
WHY YOU'LL LOVE IT: These totally tiny snacks are uber collectible and unbelievably cute! You won't be able to resist their smiling faces, adorable accessories, and will have a blast building out your collection. Bring on the foodie fun!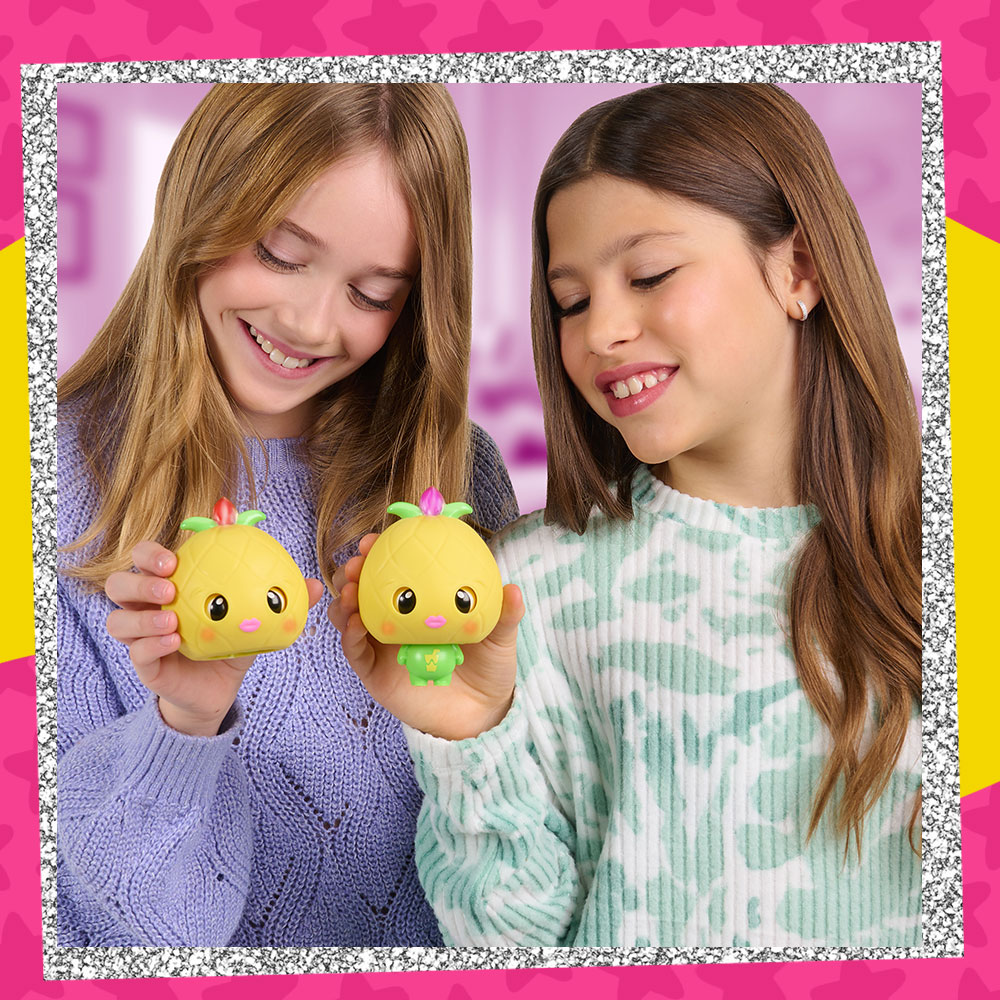 My Squishy Little Pineapple – Pax
THE DEETS: You won't be able to resist the squish (or the scent) when Pax the Pineapple becomes your new BFF. The perfect interactive pal, just squeeze his cheeks and watch as his body pops out. Then, spend some quality time with this little guy learning his Squishy Little catchphrases and watching as he lights up and tells you how he's feeling with over 50 reactions!
WHY YOU'LL LOVE IT: He's super cute and super sweet! Oh, and did we mention his accessory game is on point? Pop on his tropical drink sunglasses and bring him along with you for a day of sunny fun over Spring Break! Pax's friendship gets even better the more you interact with him, so be sure to give him a shake, a squeeze, or even a tickle – you never know what will happen next!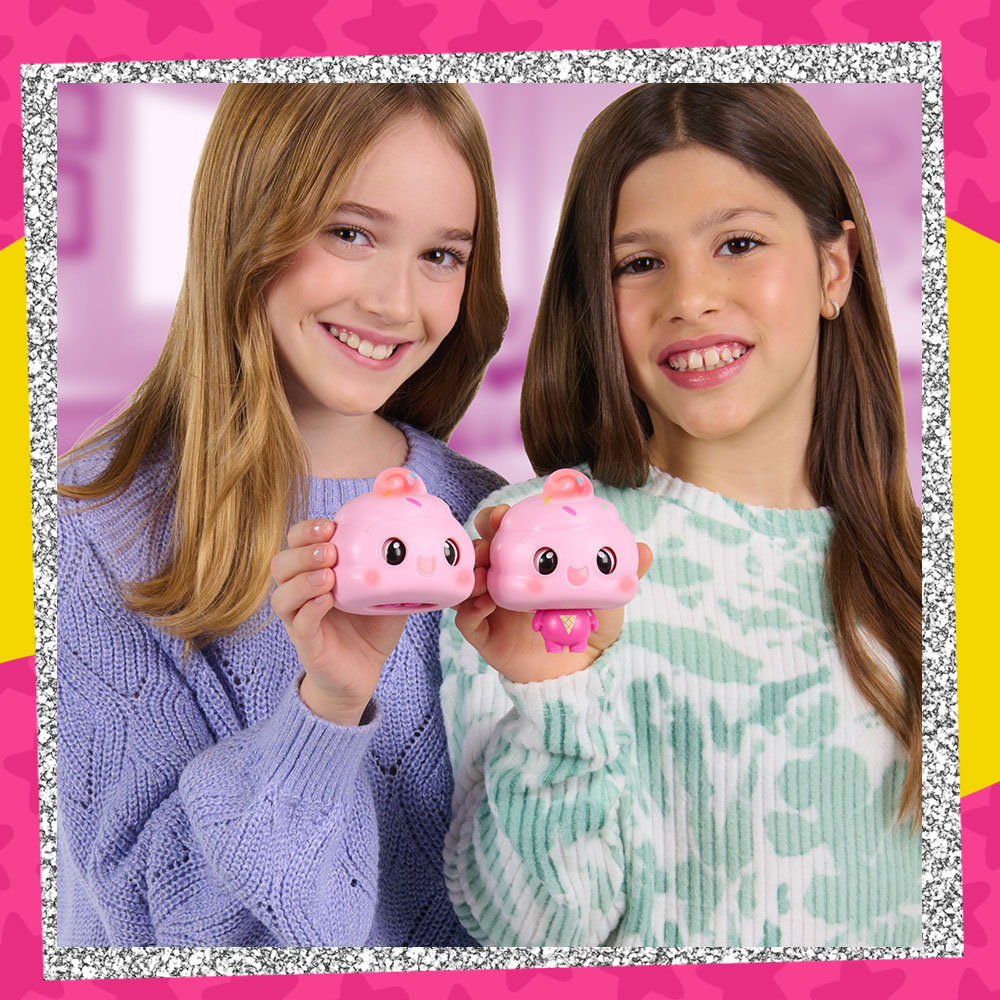 My Squishy Little Ice Cream – Issa
THE DEETS: The Squishy Little Dumplings are SO cute, but we couldn't be more excited about all the irresistible new foods joining the My Squishy Little lineup! Bring Issa to life by squeezing, shaking, and holding her upside down and discover all her unique reactions and hilarious catchphrases.
WHY YOU'LL LOVE IT: If you're an ice cream lover with a big personality, Issa is the bestie for you! She's all dressed up for a night on the town in an iconic ice cream-inspired style. From her swirly, sprinkled hairdo to her pink top hat and deliciously sweet scent, she's a fierce addition to your Squishy Little squad.
My Squishy Little Snack Pack Giveaway: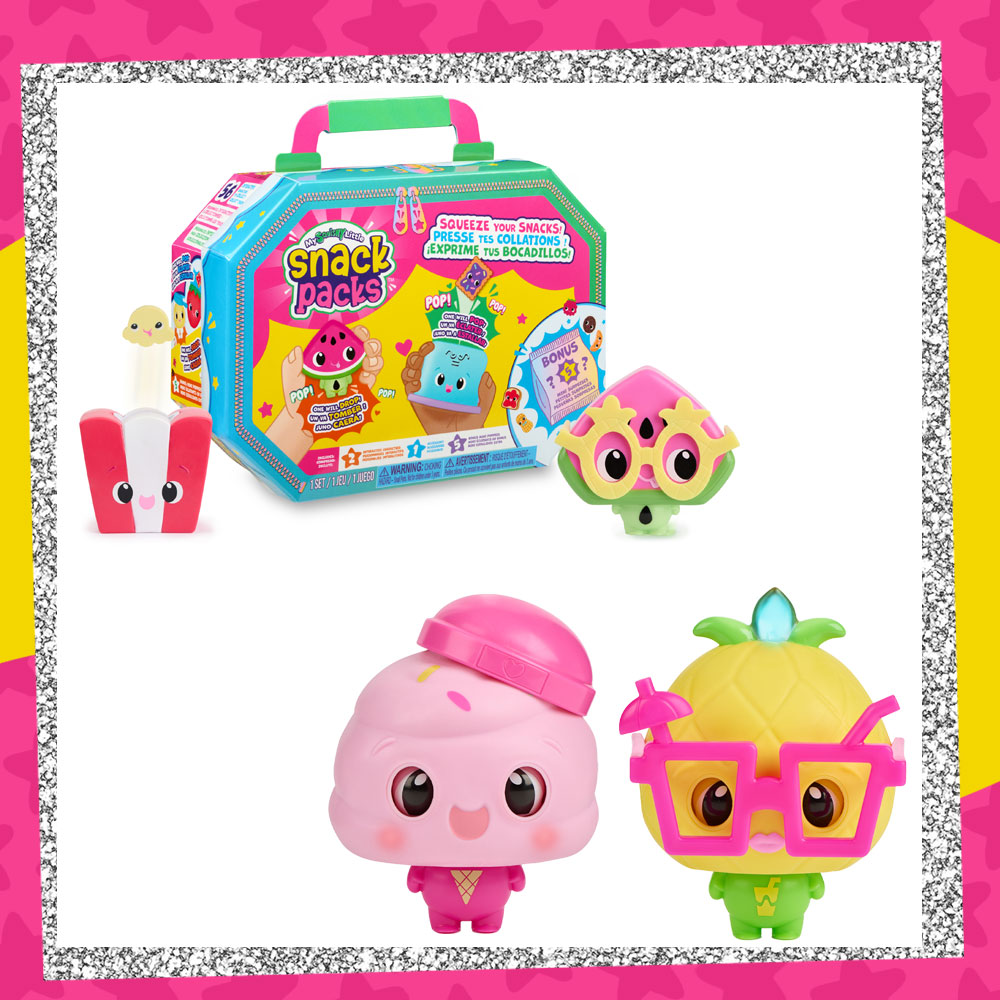 WHAT DO I WIN?:
ONE lucky winner will receive a My Squishy Little Prize Pack that includes:
– TWO (2) My Squishy Little Snack Packs (Multipack)
– ONE (1) My Squishy Little Pineapple (Pax)
– ONE (1) My Squishy Little Ice Cream (Issa)
*Prizes provided by WowWee
HOW DO I ENTER?:
Grab a parent or guardian and have them fill out the form below by March 30, 2022 at 11:59pm ET.
Giveaway runs from 03/16/22 at 11:00 am ET through 03/30/22 at 11:59 pm. Open to US residents ONLY. Be sure to read the fully detailed rules HERE before entering.
THIS GIVEAWAY HAS ENDED AND THE WINNER HAS BEEN CONTACTED.
You must be 18 or older to enter. Please, only ONE entry per person. If selected as a winner, we will provide your parent/guardian with an affidavit to confirm that you are a valid winner who has permission to win. They will be REQUIRED to sign and return the affidavit to YAYOMG! to claim your prize. Prizes will not be mailed out without signed parental consent.
Always on the lookout for FREE stuff? We've ALWAYS got new giveaways in the works, including these awesome LEGO DOTS kits that'll help you dazzle up your desk!