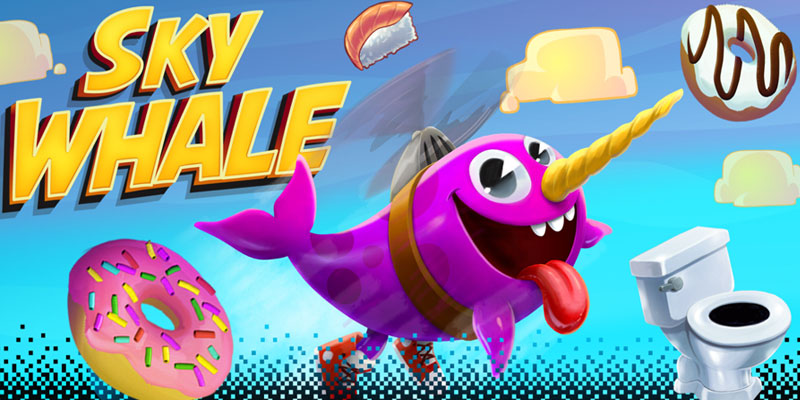 Sky Whale is Donutlicious!
Sky Whale, the first game from Game Shakers is finally here! On the show, Babe and Kenzie create a game called Sky Whale – and Nickelodeon just brought that game to life in the App Store! (Coming soon to the Nick site and app!)
In Sky Whale, you'll help an adorably dopey looking purple narwhal fly through the sky, bouncing off clouds and toilets! (*sings* Sky Whale, Sky Whale swimmin' in the clouds, collecting lots of donuts, cause you are so awesome!) Collecting donuts gives you jump power, so make sure you collect as many as you can so you can keep on going! Once you run out, you'll dive into the water and turn into an ice cube! If you fly long enough and make certain combos, you can even make it to space! (Hint: Double Money Monkey Toilet!)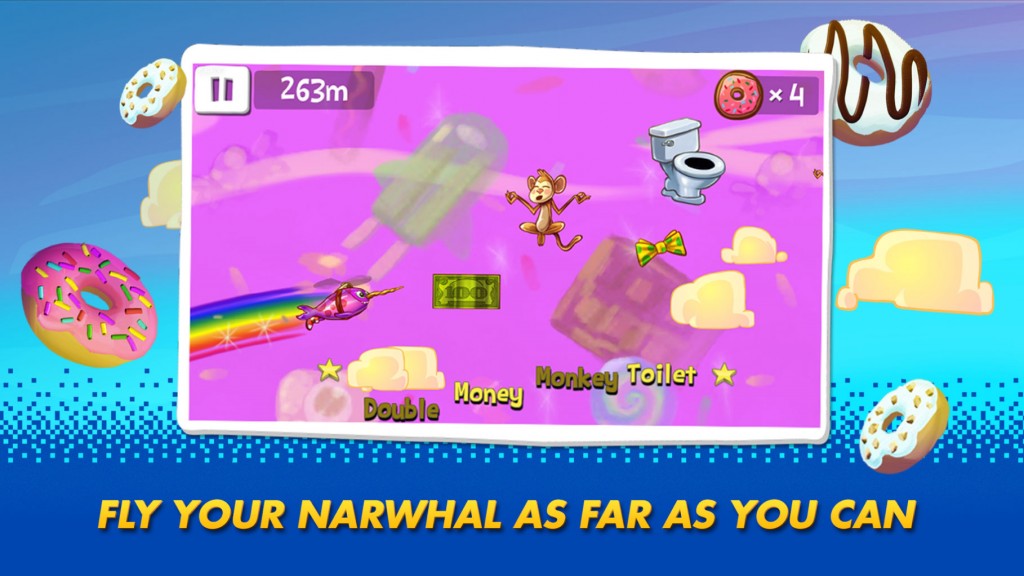 There's lots of power-ups you can get in exchange for sand dollar coins, like monkeys, pizza, and totally blinged out crowns!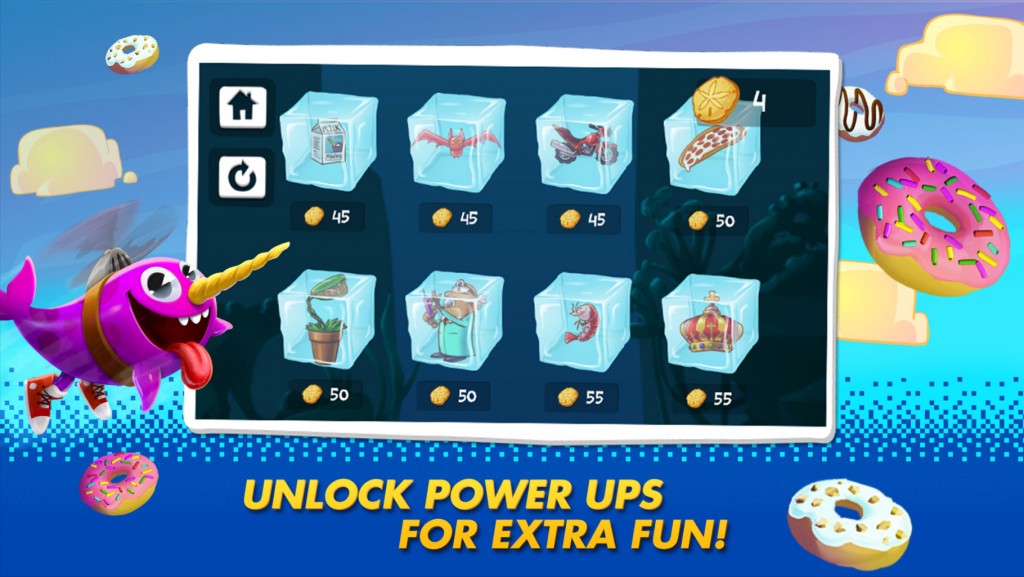 We're hoping Nick releases lots more games based on the games they're making on Game Shakers, cause this one is pretty darn fun, and it's FREE! Even more importantly, we'd like to point out that they're using Pear products in that Sky Whale promo! Pear Pads and Pear Phones have finally returned! BRB, just wiping away these tears of joy. To check out the Sky Whale trailer and learn more about the game, click here!