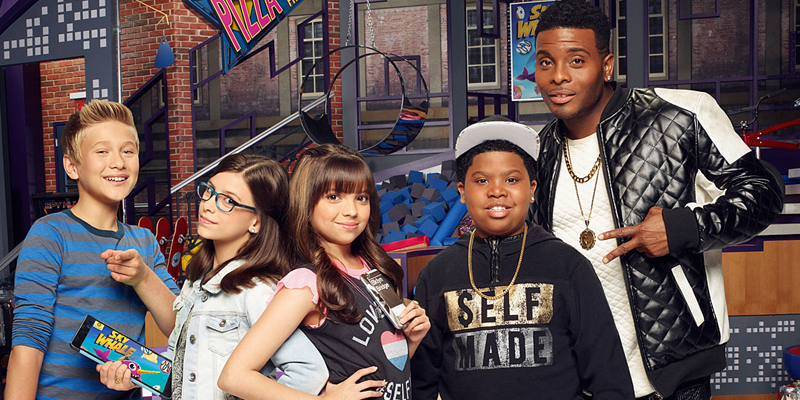 5 Things We're Dying to See on Game Shakers
Dan Schneider (aka our personal lifelong hero) and Nickelodeon are at it again, and they're about to bring us a totally awesome new show called Game Shakers!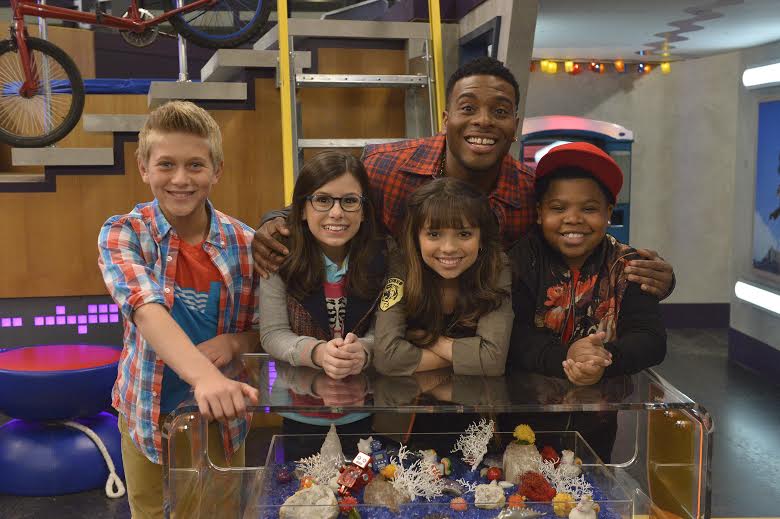 Game Shakers is about two 7th grade Brooklyn based besties Babe and Kenzie who create a mobile game called Sky Whale for their science project. They barely expected to get a passing grade, but instead their game became the most popular game of the year and made them a bunch of money! Babe, Kenzie, and their friend Hudson team up to make Game Shakers – a super cool gaming company. Sounds awesome, right? Well it is – until super famous rapper Double G (played by Kel Mitchell!!!! Double G better be a fan of orange soda!) finds out the girls used one of his songs in Sky Whale without licensing it, he threatens to sue them!
The girls try to make things right by bringing on Double G as their business partner and hire his son Triple G (yes, Triple G – because being a Dan Schneider show, we'd expect nothing less!) as a game consultant. Together the 5 of them work to make Game Shakers a huge success!
Sounds like the show is going to be awesome, and judging from iCarly and Sam & Cat, we know that any Dan Schneider show with two awesome ladies in the lead roles is bound to be the best show ever! The show premieres in September, so until then, here's a few things we want to see happen on Game Shakers!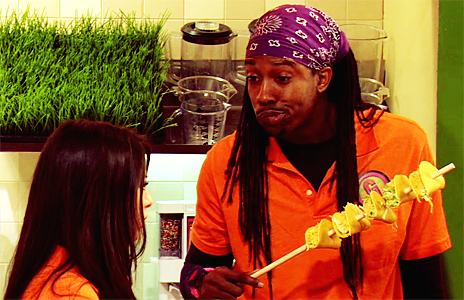 1. The return of the Groovy Smoothie
We're just not ready to say goodbye to food served on sticks. Maybe T-Bo opened a Brooklyn location? How about the return of Build a Bra or B.F. Wangs?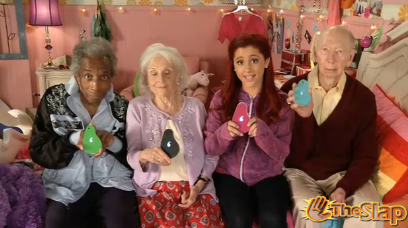 2. Pear Products shaped like Pears!
No Dan Schneider show is complete without Pear Products! Babe and Kenzie make mobile games, so we're thinking Pear Pads and Pear Phones are a definite must have, and even though we love Henry Danger, we're really missing those pear shaped products! We've got our fingers crossed for the debut of a Pear Watch, too!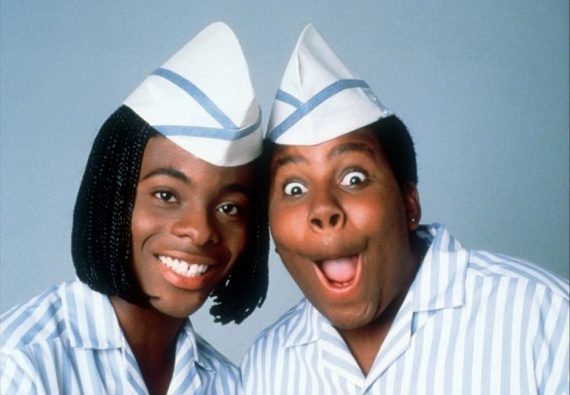 3. A Gibby or Kenan cameo.
You can't have Kel Mitchell on your show without a little Kenan Thompson action. They're a package deal. Gibby also needs to be involved somehow, even if it's just a quick glimpse of Gibby at home, playing one of the Game Shakers games on his Pear Phone! We know for a fact if iCarly were still a thing that Carly and Sam would DEFINITELY give a Game Shakers shoutout on their show.

4. Spoofs on our favorite mobile games
We wanna see the Dan Schneider twist on games like Candy Crush, Angry Birds, Flappy Bird, and any other super popular mobile games. There's endless jokes to be made and with an office that looks like that, the creativity is sure to run wild!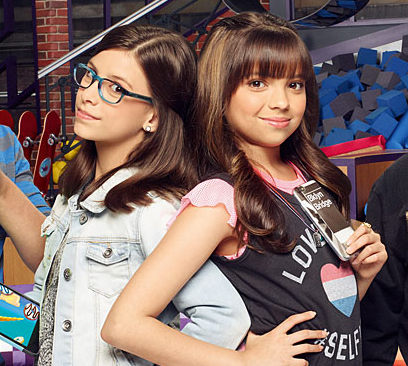 5. Complete and total ladypower
Two super cool independent ladies taking on their world and starting their own company? Nothing is more inspiring than seeing two cool kids doing their own thing and kicking butt at it!