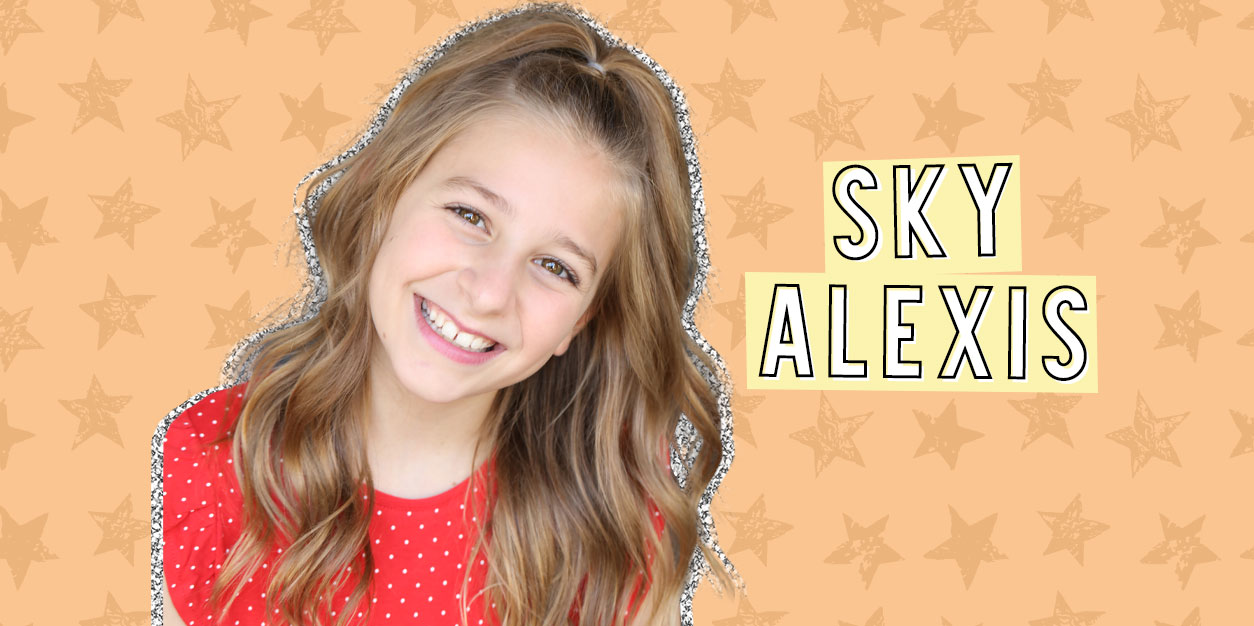 Sky Alexis on Emily's Wonder Lab, Girl Power, and DIY
Sky Alexis is putting in the work to make her dreams come true!
As a kid with a love of DIY, she loves to spend her time working on new craft projects and looking to her crafting favs, like Craftopia and Moriah Elizabeth, for inspiration. Her passion for getting creative and trying new things made her a perfect fit as a kid scientist on the awesome new science-based Netflix series, Emily's Wonder Lab!
Led by author, engineer, and science communicator Emily Calandrelli, each episode showcases STEAM concepts through mind-blowing demonstrations and at-home experiments. Sky and the other kid scientists got to step into the Wonder Lab to learn, get super messy, and empower kids at home to discover their love of science. Sky is also a voice actress who's voiced characters for both Bubble Guppies and Klaus, and has a few exciting new projects in the works!
When she's not channeling her energy into something creative, she loves eating ramen and hanging out with her guinea pigs Fuzz Lightyear and Woody!
Get to know Sky Alexis as she dishes on Emily's Wonder Lab, her passion for DIY, and how she celebrates her girl power!
Get to Know Sky Alexis: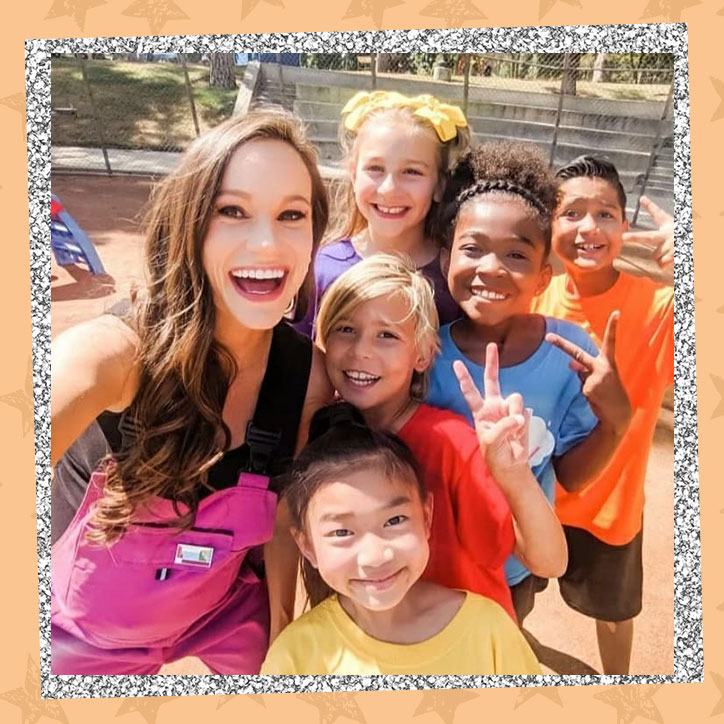 You star as a kid scientist on the new Netflix series, Emily's Wonder Lab! Tell us a little bit about the show.

SKY ALEXIS: Oh my gosh, the show was so super fun to film! Every morning we would come in and wonder, 'what will we be doing today?'

We could sometimes guess by our outfit or gear provided. If we came in and we had goggles and gloves…we were getting messy!
What was it like being a kid scientist?

SKY: Being a kid scientist was exciting! We got to do things that I had never done before. I also learned a lot, which my mom was happy about. It gave me a passion to explore science and try new experiments.
Do you have a favorite experiment from the show?

SKY: It's hard to pick one experiment. so I have two. I loved Oobleck because I got to dance and walk on it. It felt really weird, like it was pulling me down. We laughed a ton during that filming day.

I also really thought the Horse Toothpaste episode was exciting – that explosion was HUGE, I was not expecting that!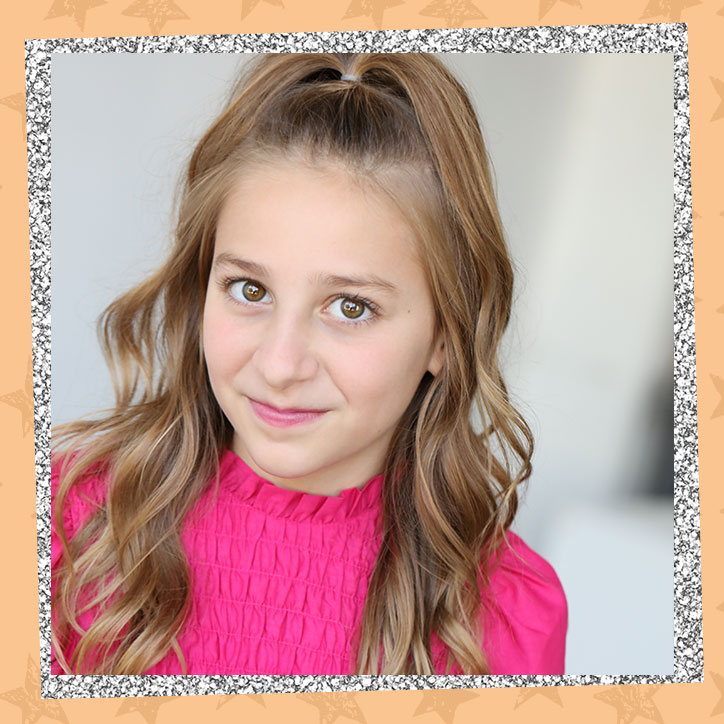 You're super crafty IRL, too! What are some of your favorite DIYs to do?

SKY: I love getting big cardboard boxes and creating projects out of them, like a claw machine. I also do a lot of air dry clay figurines.

I am partnering with a craft company and I can't wait!!
You're also a voice actress! What do you love most about bringing animated characters to life?

SKY: I love that when I first see the character, I get to look at them and decide how would this chicken, fish, or character think or feel. Then I get to fill a drawing with all those feelings. I love giving them a giggle or a song!
What's up next for you?

SKY: I have a movie coming out very soon called Let Us In. It is a Sci-Fi film which is very new for me. I am also working on another project from home which is very exciting!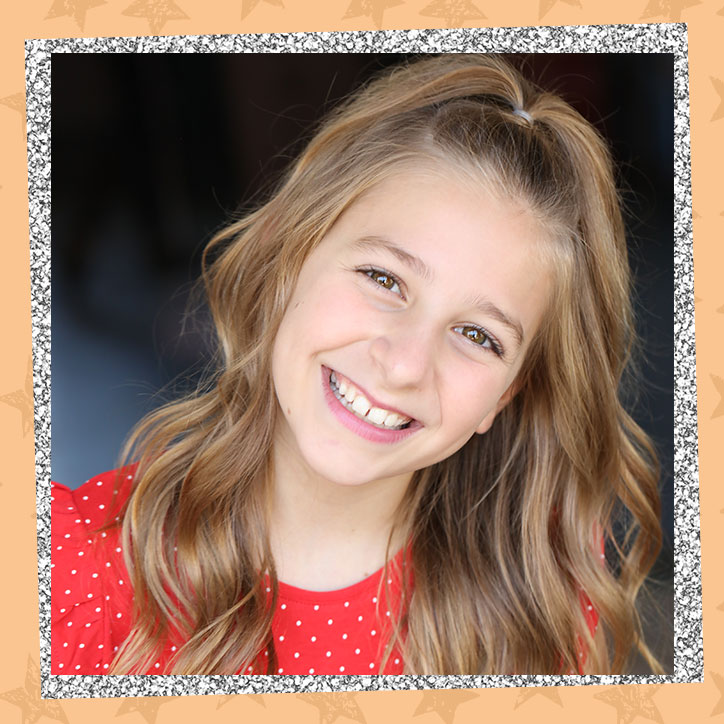 How do you celebrate your girl power?

SKY: I celebrate girl power by being kind and considering others feelings. I also have spent my Summer learning sign language. I want to be able to communicate and include as many people as I can. I had a great time learning! I graduated the basic level, and I'm going to continue on to advanced.

I also try to show craft idea and toys that bring me joy on my Instagram page – maybe others will enjoy them too!
Since it's back to school season, we'd love to know – what are your favorite subjects?

SKY: I love History! If I were going to be anything other than an actress, it would be a History teacher. I think I love History so much because it is a lot of learning people's stories.
What is something that has inspired you recently?

SKY: I am always inspired by someone when they have a positive attitude despite what comes their way. I really try to look for the positives in my life as well.

I also heard a quote today that made me smile. "It's nice to be important, but it's more important to be nice" – The Rock
Do you have any advice you'd like to share with your fans?

SKY: Whatever it is that you love, that you really want to do, never let go of that. I make a vision board every year, and I cut pictures and sayings out and make a big poster. I hang it on my wall and I look at it every day. It makes me really happy to look at my goals and see them being accomplished.

Also, never forget to love yourself for who you are and treat others with kindness.
If you're passionate about science and girl power, we think you'll love getting to know the characters from the new STEM-focused book series, Izzy Newton and the S.M.A.R.T. Squad!