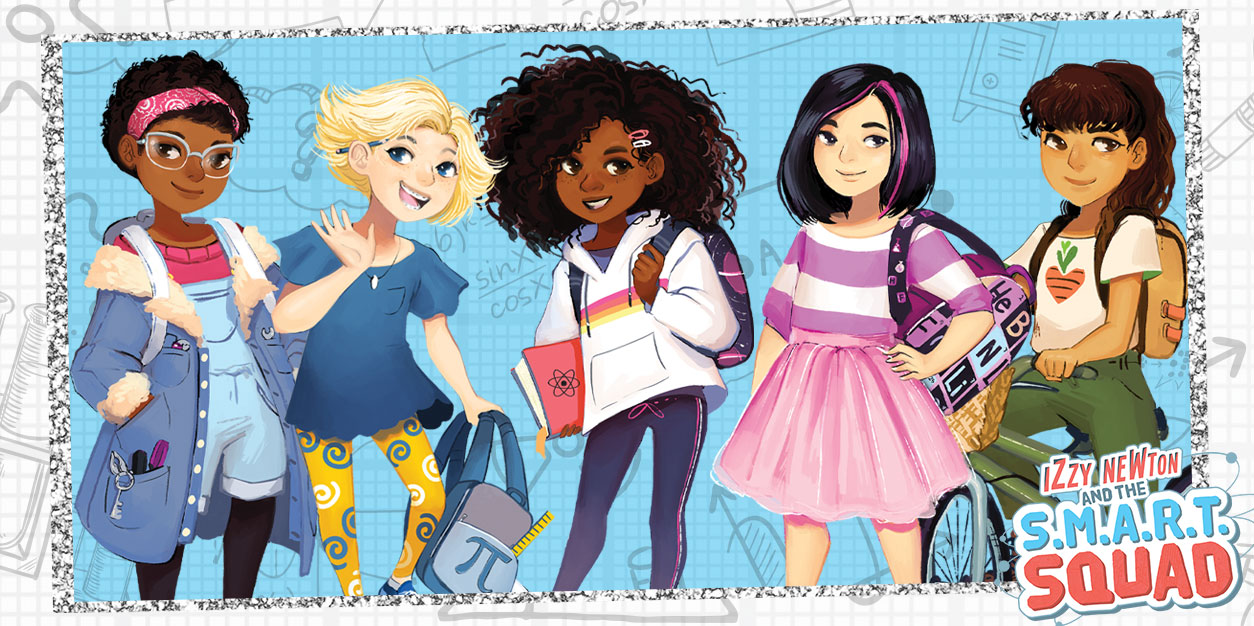 Get to Know Izzy Newton and the S.M.A.R.T. Squad
Five super-smart girls using science, technology, humor, and kindness to solve middle school mishaps? Count us in! We're totally obsessed with this STEM-focused book series, Izzy Newton and the S.M.A.R.T. Squad!
At Atom Middle School, things are kind of a mess. The school is overcrowded, Izzy's schedule is overloaded, and she's definitely feeling the first-day jitters. Thankfully, her BFFs Allie Einstein and Charlie Darwin are by her side and ready to tackle whatever sixth grade throws their way. If those names sound familiar, it's because all the characters in this series are inspired by iconic scientists, inventors, and mathematicians! From Isaac Newton to Marie Curie, Izzy Newton and the S.M.A.R.T. Squad adds a fresh twist to the notable scientific smarts of some of the most extraordinary minds throughout history.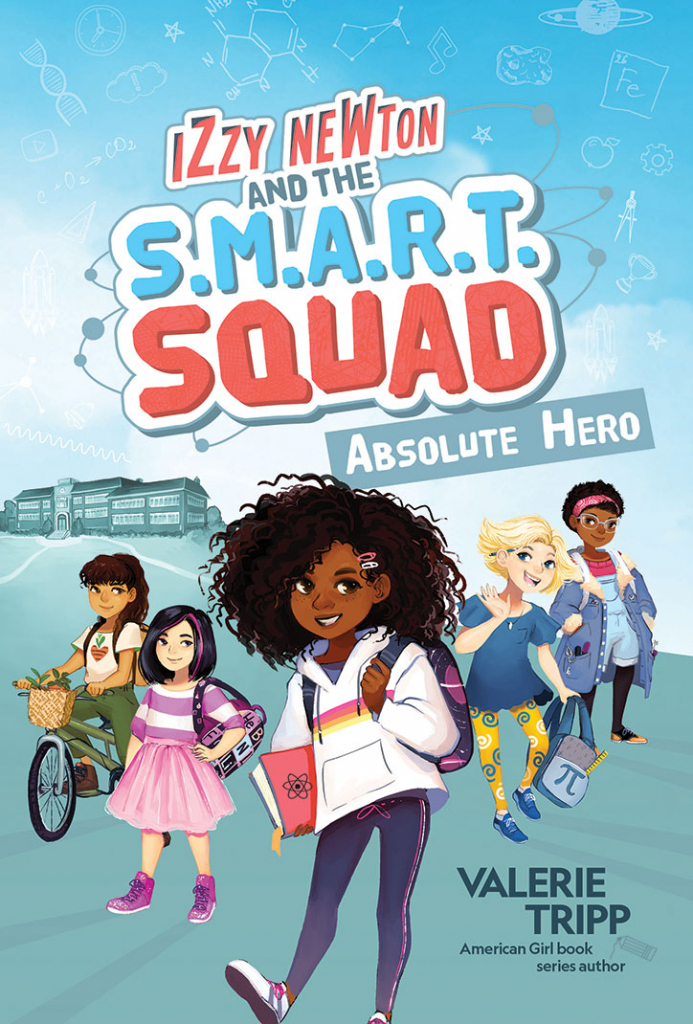 When middle school mishaps happen, five friends form the S.M.A.R.T. Squad and use their collective skills and the power of science to bring order to their school.
Science reigns supreme with this squad of young brainiacs. Join Izzy Newton and her friends in the first adventure of this fun new middle-grade fiction series from National Geographic Kids.
A crowded new school and a crazy class schedule is enough to make Izzy feel dizzy. It may be the first day of middle school, but as long as her best friends Allie Einstein and Charlie Darwin are by her side, Izzy knows it'll all be okay. However, first-day jitters take an icy turn when Izzy's old pal Marie Curie comes back to town. Instead of a warm welcome, Marie gives her former pal the cold shoulder. The problems pile up when the school's air-conditioning goes on the fritz and the temperature suddenly drops to near freezing. The adults don't seem to have a clue how to thaw out the school. Cold temperatures and a frigid friendship? Izzy has had enough of feeling like an absolute zero. She rallies the girls to use their brainpower and science smarts to tackle the school's chilly mystery … and hopefully to fix a certain frozen friendship along the way. Will the girls succeed and become the heroes of Atom Middle School?
Izzy Newton and the S.M.A.R.T. Squad: Absolute Hero
AUTHOR: Valerie Tripp
PUBLISHER: Under the Stars
DATE: September 8, 2020
The coolest things about these books? Not only are they filled with real science, but the author, Valerie Tripp, actually consulted real middle school girls, making this a seriously relatable read.
We're loving this empowering new science-focused series, which is why we're so excited to introduce you to this seriously amazing friend group! Get to know Izzy, Allie, Charlie, Marie, and Gina below before diving into the first book in the series, Absolute Hero, out now from National Geographic Kids.
Meet Izzy Newton and the S.M.A.R.T. Squad: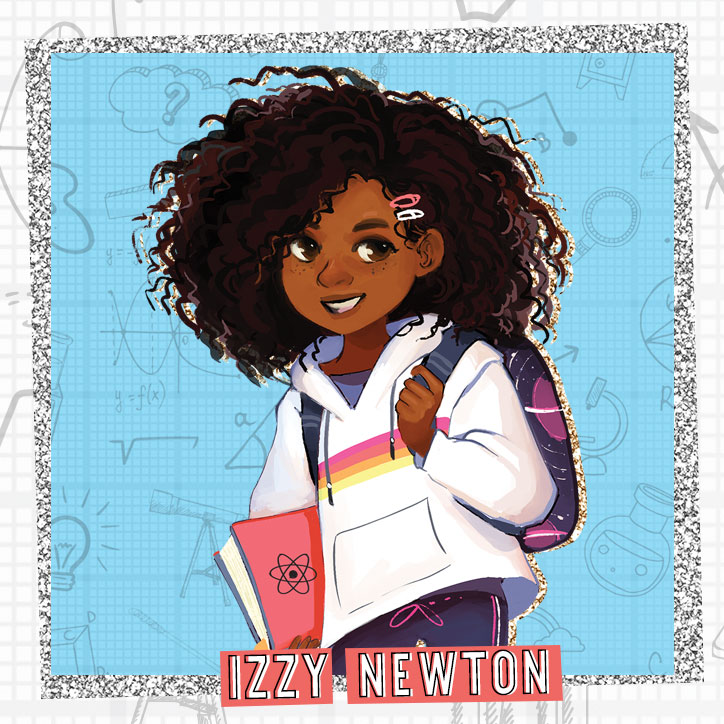 Izzy Newton

Izzy, short for Isabelle, is the quick-thinking problem solver on the team.

A physics expert like her namesake, Sir Isaac Newton, she applies the scientific method to any problem she's presented with. Her excellent listening skills make her sensitive to people's feelings, so she's often the one who keeps the squad together. She's the youngest and smallest of the group, which actually comes in handy when things get tight!

She enjoys playing ice hockey and other games with her two older brothers.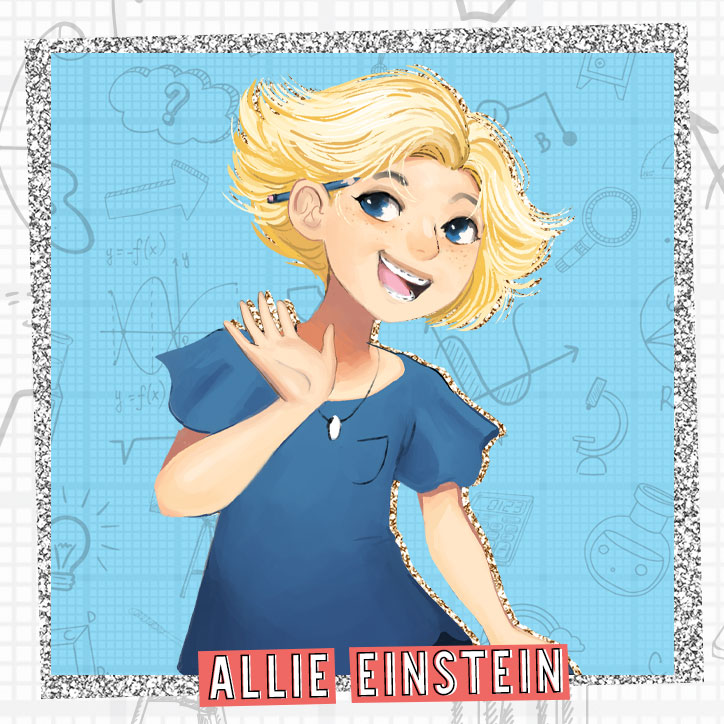 Allie Einstein

Allie is the math whiz of the S.M.A.R.T. Squad. But when it comes to kindness, her friends say she only adds and multiplies—never subtracts or divides! And even though math problems only have one solution, Allie knows that in reality many paths will get you to the answer.

Like her namesake, Albert Einstein, she sees many angles to a task, which makes her a great basketball player. Energetic, expressive and with an outgoing personality, her friends sometimes call her "Allie Oops" because of the crazy mistakes she tends to make. But Allie knows that goofing up is sometimes the best way to learn new things.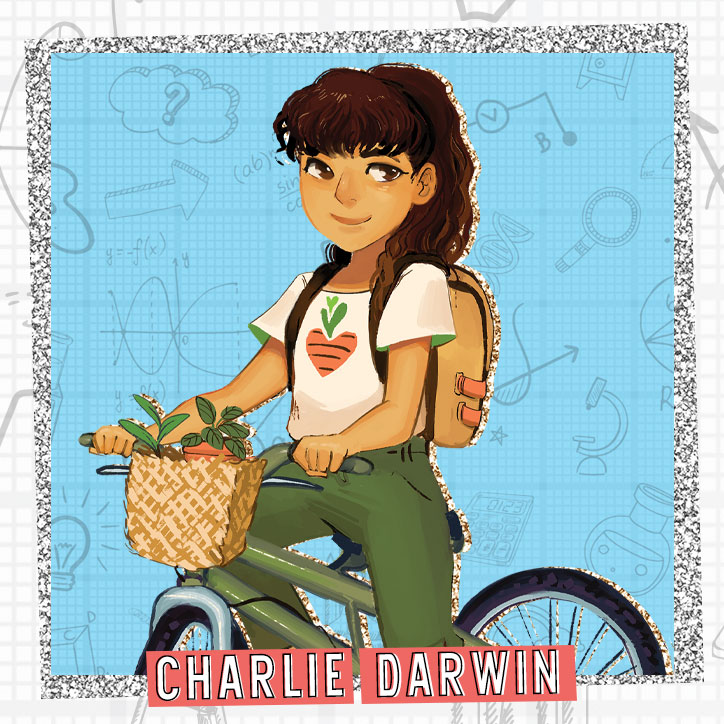 Charlie Darwin

Named after Charles Darwin, Charlie loves working outdoors with her family in their vegetable garden. Her gardening skills have taught her patience, and she knows that friendship—like seeds—take time and care to grow. Charlie's moms are veterinarians, and she enjoys taking care of the animals that are always around the house.

She also takes care of the planet, encouraging her friends to be aware of things like plastic use and the food they eat. Strong and graceful, Charlie is also a gifted athlete.
Marie Curie

Newly arrived from France, where she and her family were living for two years, Marie is the artist of the S.M.A.R.T. Squad. Her home is filled with art, books, music, and wonderful smells. She and her family love to cook, especially dishes from Vietnam, where her parents are from.

Named for Marie Curie, she loves fashion and chemistry and is always experimenting with new looks and colorful solutions. (She often dyes her hair wild colors!) Marie's oldest sister is married to Gina's brother, and the two friends often babysit their nephew. This means she can't always spend much time with the Squad, but that won't change the strength of their friendship.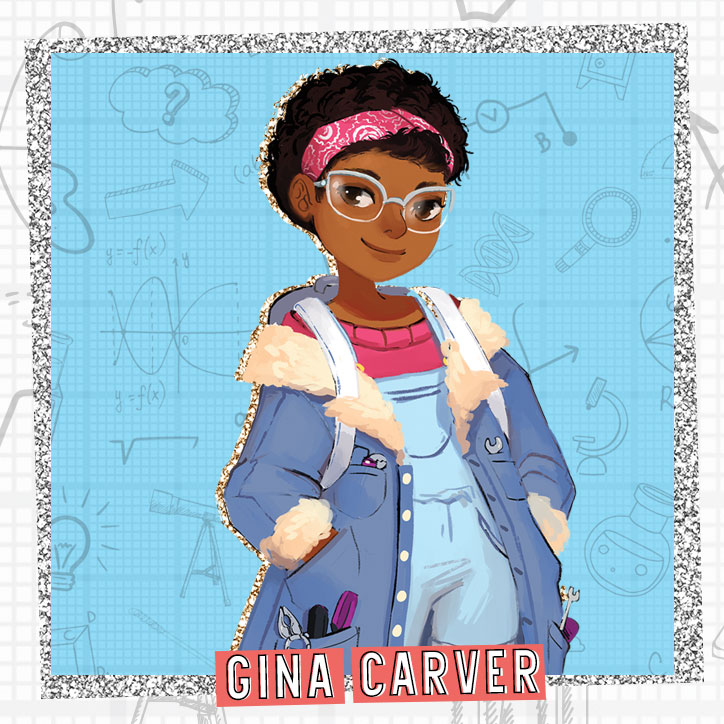 Gina Carver

Like her namesake, George Washington Carver, Gina is an inventor, always thinking about how things could be instead of how they are. She loves to tinker, often building solutions for the problems the S.M.A.R.T. Squad faces. Problem is, she's got so many great ideas bubbling insider her that she's sometimes messy and disorganized!

Recycling is important to Gina, whether it's reusing materials to build something new or wearing fantastic clothes she finds at the thrift store. She's not afraid to fail and learns from her mistakes. Gina's older brother is married to Marie's sister, and she often spends time at Marie's apartment babysitting their nephew.
Looking for even more girl-power fueled reads to tear through this Fall? We think you'll love these DC Kids graphic novels starring kick-butt heroes!