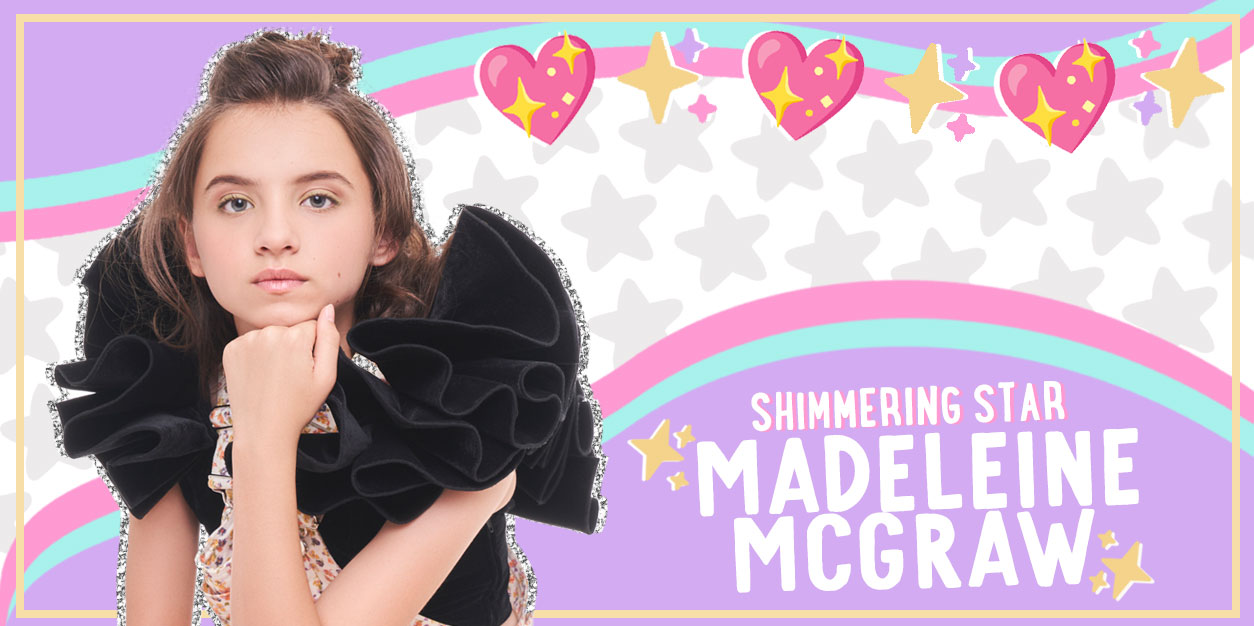 Shimmering Star Spotlight: Madeleine McGraw
Each month YAYOMG! selects a Shimmering Star to spotlight. Follow along as we shine a light on girls who represent kindness, positivity, empowerment, philanthropy, drive, and confidence. They're sure to inspire you!
March has arrived, and we're SO ready for Spring! We're also ready to announce our newest Shimmering Star, the super sweet Madeleine McGraw!
You know her best as the energetic and quick-witted Zoey Campbell from the supernatural (and super twisty) Disney Channel series, Secrets of Sulphur Springs. This spooky series brings the laughs, thrills, and mystery as Griffin Campbell and his friends unravel the mysteries, hunt ghosts, time travel, and seek out the truth of the Tremont, an old hotel in New Orleans where nothing is ever quite as it seems.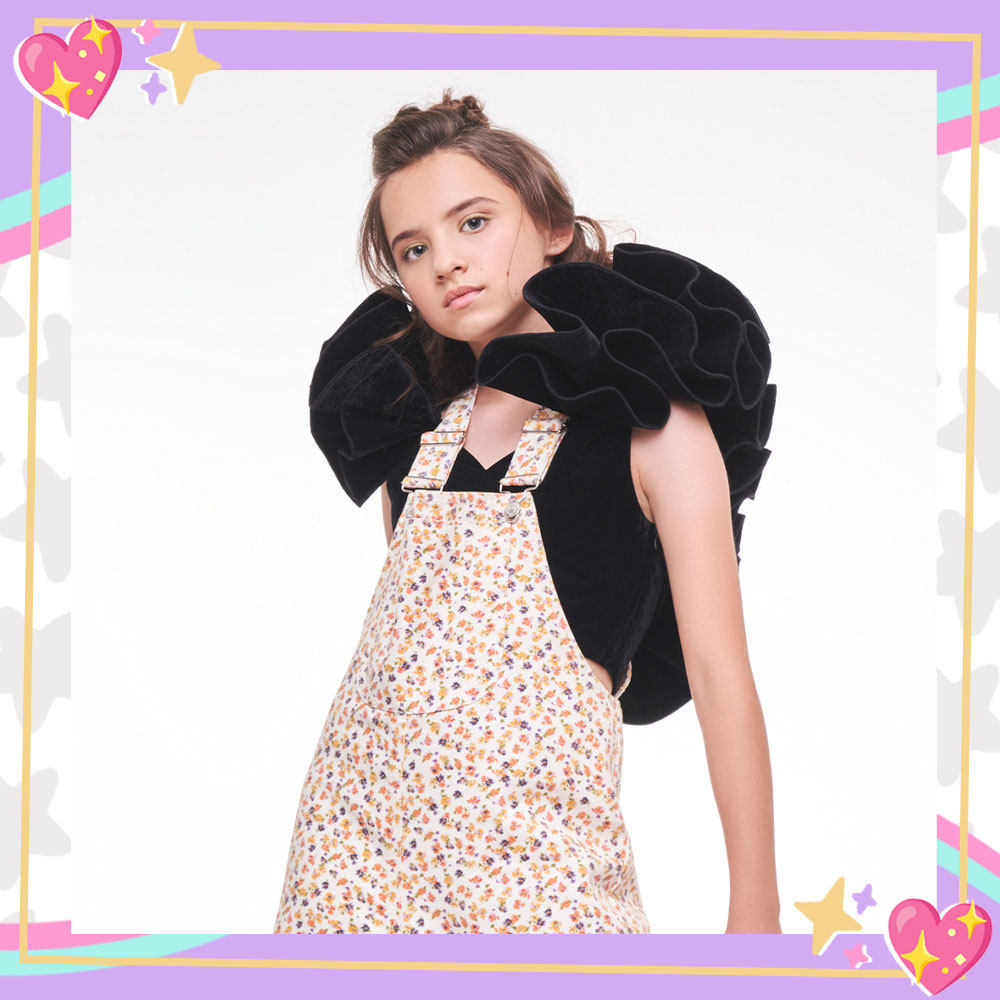 When she's not on set, she shines on the soccer field, dreaming of one day playing on a college team. Whether she's on the field, hanging with her besties, or posting on her socials, Madeleine radiates positive vibes and brings a sunny outlook in everything she does.
Get to know Madeleine McGraw as she dishes on Secrets of Sulphur Springs, her biggest dream for the future, and what she loves most about being a soccer star!
Get to Know Madeleine McGraw: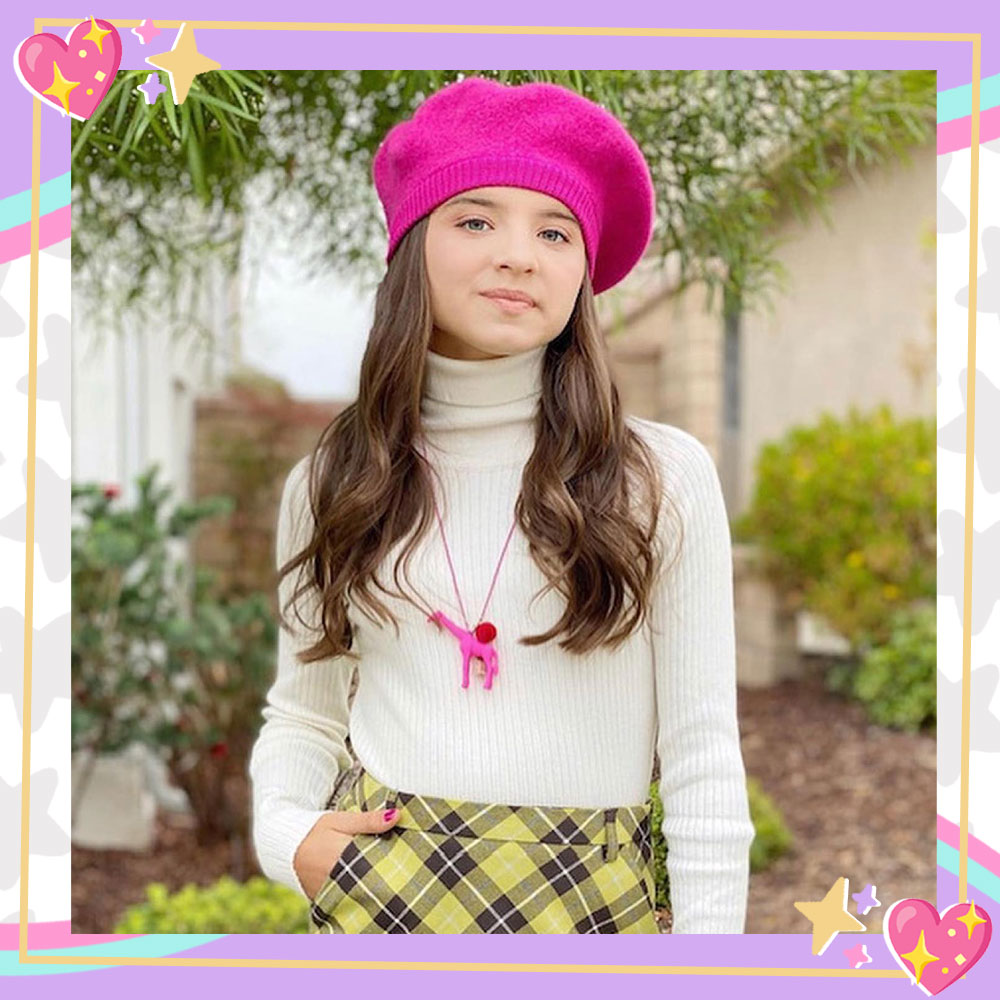 Tell us a little bit about YOU!
MADELEINE MCGRAW: I am 13 years old. I have two brothers (one is my twin) and a younger sister. I have a dog named Rudy that we adopted in December of 2020. Besides acting, my other passion in life is soccer. I am currently on an amazing club team with incredible teammates and an awesome coach!
I love Harry Potter, movies and books, playing video games, and hanging out with my friends!
You star as Zoey in the Disney Channel series, Secrets of Sulphur Springs! What do you love most about working on this mysterious show?
MADELEINE: I love everything! I love filming in New Orleans – the people, the architecture, and the food all are equally amazing! I love being a part of a mostly kid cast. It's always so much fun on and off set.
The sets are super cool, especially the Tremont, and the writers keep us guessing from episode to episode. It really is just a blast to be a part of this show!
If you could cast your dream Sulphur Springs guest star, who would you choose and why?
MADELEINE: Ooooooh, that's a tough one. Hmm…maybe Peyton List. She used to be on a Disney show, and now she happens to be on one of my favorite shows, Cobra Kai. It would be fun to see what she would bring to our show. Maybe she could teach me some karate moves that could help with our ghostbusting.
It would also be insane if my pretend dad from Outcast, Patrick Fugit, could come and play my new pretend dad's brother or something. It would be so fun to have him on the show!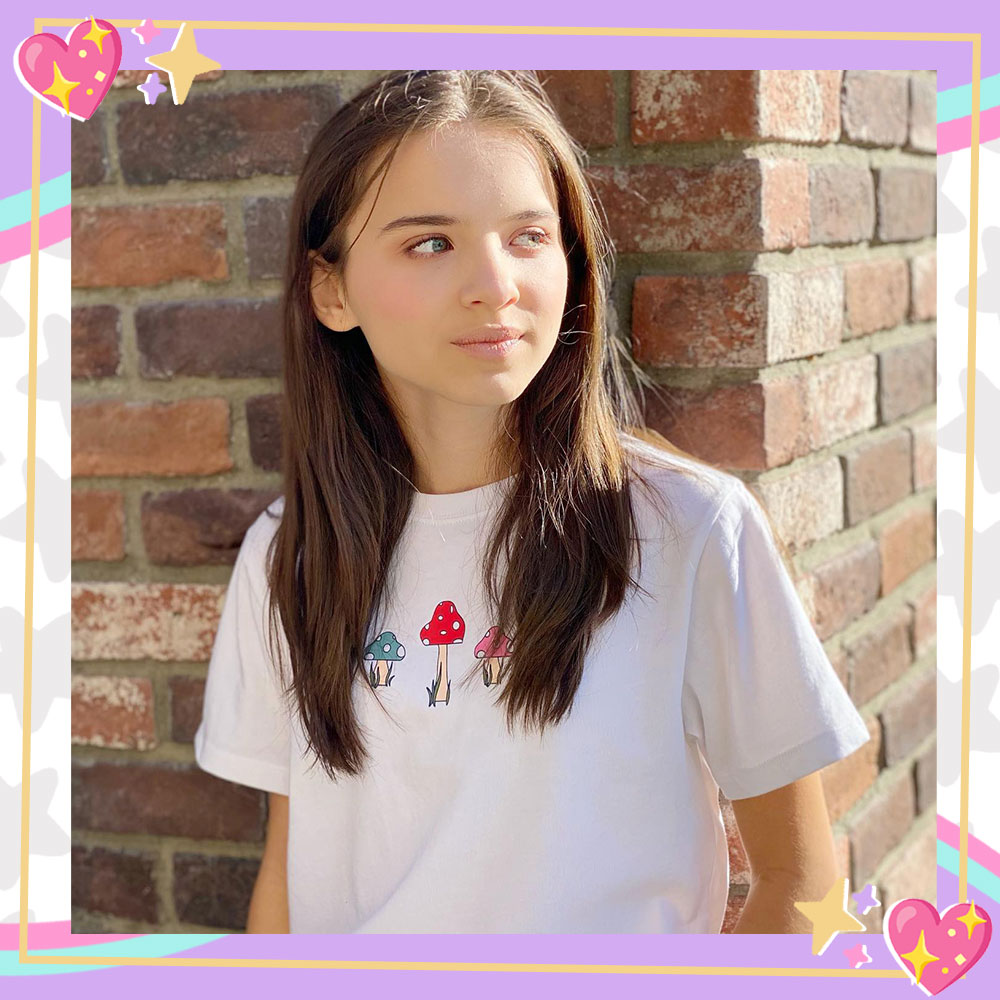 You're also a soccer player! What's your favorite part of being an athlete and playing soccer?
MADELEINE: With any sport, your growth is measurable, and I love that. Whether you are a runner, swimmer, ice skater, etc. you know when you are getting better. Whether you are landing a triple effortlessly, beating your best time, or your ball handling is getting more precise, and your kicking is more accurate. I love being able to set goals and work to achieve them.
I also love the confidence and responsibility playing a sport gives me. I know what it's like to be a team player and not wanting to let my team down. It actually helps in the acting world too. When I take a role, I don't just focus on myself. I focus on the production as if we are a team. If I do my job, prepare, and come to set open and ready, and the rest of the team is open and ready, we are going to score goals all day long and make magic along the way!
How do you shine bright?
MADELEINE: I have been told by so many of my close friends that I bring joy to them. I am a fiercely loyal friend, teammate, and sister.
I also feel like I'm shining the brightest when I am in the zone. Whether it's acting or soccer. It just makes me feel incredible, which I hope rubs off on others as well. I love being around positive people!
The women who inspire me are…
MADELEINE: Well, my mom, obviously. She is funny, full of wisdom, and she is super creative. She is really good at making things look really pretty and super festive. Holidays are everything because of her.
My mom is also constantly reading and educating herself. She has shown me that you should never stop learning. My mom has always made sure when making decisions, our best interests are her first concern. She is an awesome mom, and I hope I am like her when I have kids.
My little sister Violet inspires me because she is constantly being creative. Whether it's a craft, putting together an outfit, making a home movie, or just playing make-believe, she is constantly creating. It makes me step outside my own box and push myself creatively as well.
Megan Park. She has been so inspiring from the moment I met her. She acts and writes, but she is also an incredible director. She has a really different point of view. It's fresh and now, and if you haven't seen her feature film
directorial debut, The Fallout, you're missing out. She inspired me to trust my instincts and has shown me I can be more involved in every aspect of this industry. She has inspired me to dream about being behind the camera someday. Maybe one day I will write, direct and produce a project. The sky is the limit!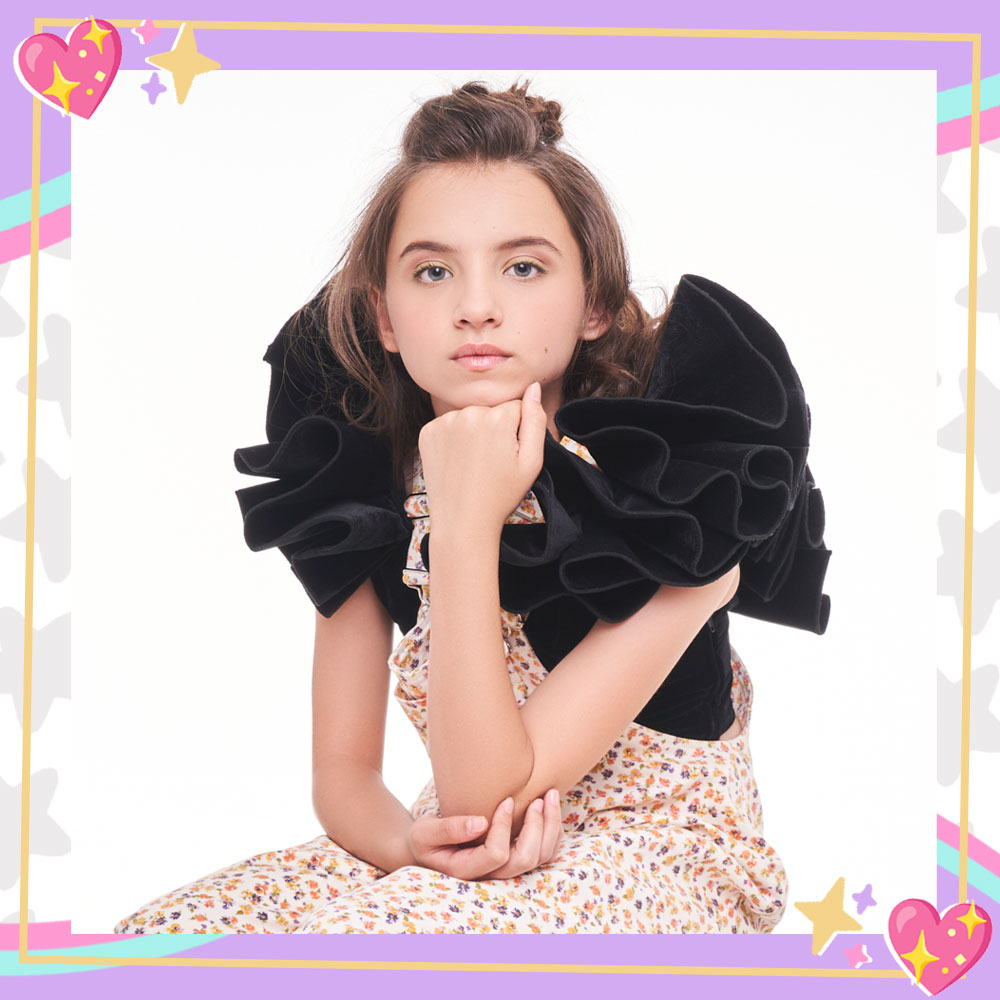 I am most passionate about…
MADELEINE: My family. They are everything to me! I really realized how extremely lucky I am when everything shut down due to COVID. It was so great to have my siblings there to share my feelings with and to always have someone around to hang out with.
I feel most confident when…
MADELEINE: I score a goal against a tough team in soccer or any team for that matter. Haha!
My biggest dream is…
MADELEINE: My biggest dream is to write/direct/produce my own project someday. I love acting but am also interested in the other parts of bringing a project to life. But there is also a huge part of me that dreams of playing college soccer one day too.
The advice I want to share with other girls is…
MADELEINE: Run your own race. Don't compare yourself to others. I know it's hard with social media, but everyone's journey is so different. I do my best every single day to be the best version of myself. I think when you live like that, you constantly see all the good in your life and you realize you wouldn't want to trade that to live someone else's life that may look good on social media but may be miserable in real life.
So, be yourself and know if you work hard and do your best, you will see yourself reaching your goals!
Obsessed with Secrets of Sulphur Springs? Get to know Madeleine's co-star (& previous Shimmering Star) Kyliegh Curran!