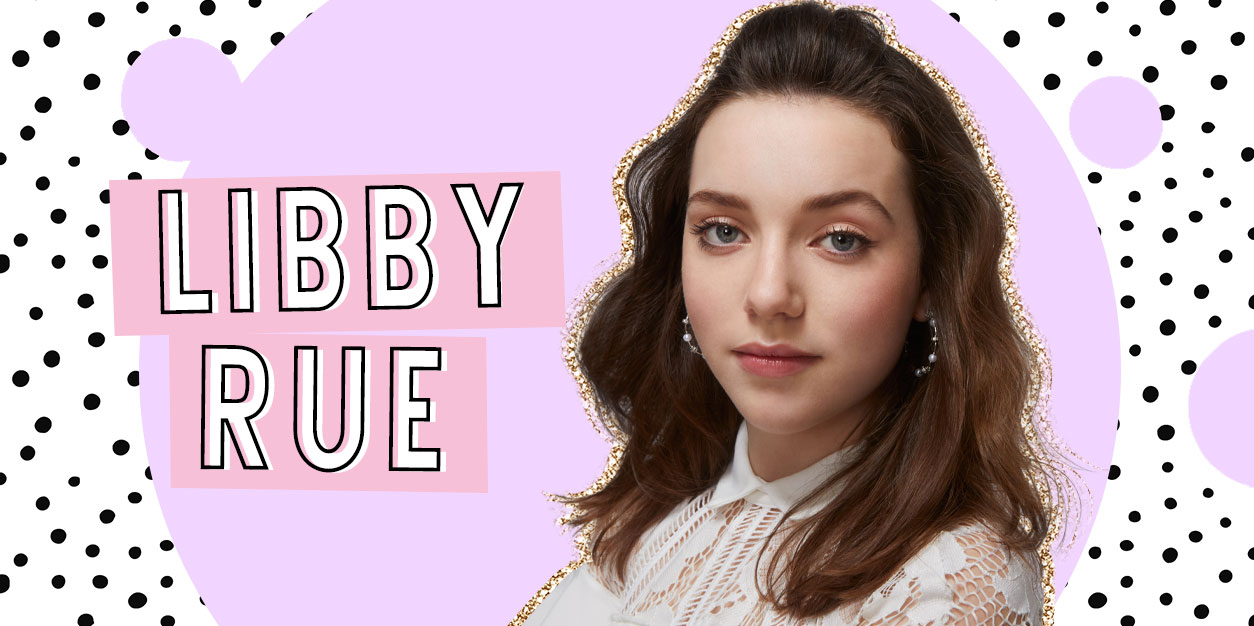 Libby Rue Dishes on Alice's Wonderland Bakery and her Dream Broadway Roles
There's a new version of Alice in Wonderland bringing whimsical baked goods to life in the world of Wonderland! New to Disney Junior, Alice's Wonderland Bakery is an adorable new series that you'll willingly watch with your younger siblings – and we're catching up with the voice of Alice, Libby Rue!
As a lifelong Disney fan, Libby couldn't be more excited to bring the newest version of this iconic character to life. In Alice's Wonderland Bakery, Alice is the great-grandaughter of the original Alice from the animated Disney classic, and she's running a bakeshop filled with wondrous, over-the-top treats. When she's not lending her voice to this super cute new show, Libby is all about musical theater, belting out her favorite soundtracks any chance she gets while dreaming of one day singing on a Broadway stage. This talented teen is as sweet as one of Alice's pastries, doing everything she can to spread kindness and positivity to everyone she knows.
Get to know Libby Rue as she dishes on her Broadway dreams, her love of all things Disney, and why voicing Alice is a dream come true!
Get to Know Libby Rue: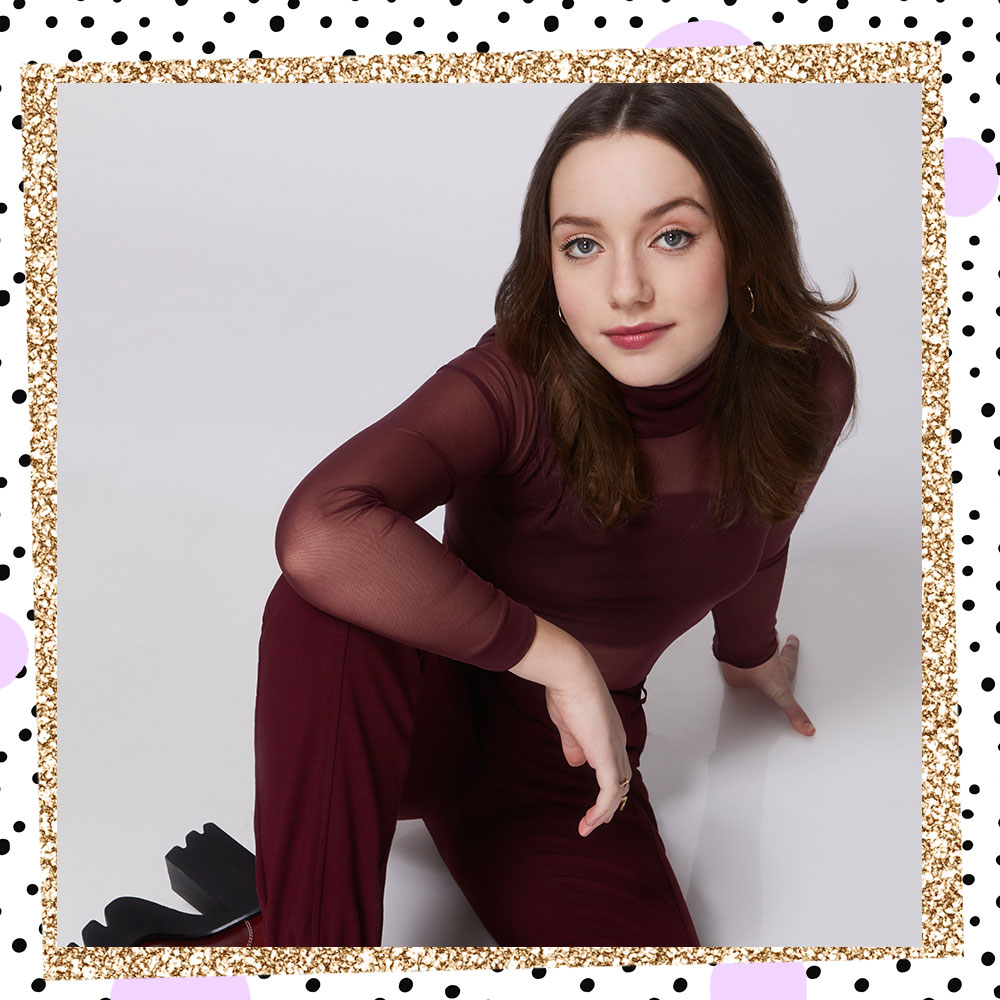 You voice Alice in the new adorable new Disney Junior series, Alice's Wonderland Bakery! What can you share about the show?
LIBBY RUE: Alice's Wonderland Bakery is a fantastical animated series for preschoolers and their families inspired by the beloved world of Alice in Wonderland.
I play Alice, the great-granddaughter of the original heroine. Alice is a budding young baker at the enchanted Wonderland Bakery, who whips up treats along with her friends, Hattie, Fergie, and Princess Rosa for the residents of Wonderland.
Are you an Alice in Wonderland fan? What do you love most about getting to play around in the Wonderland universe?
LIBBY: I am a big Alice fan! I love all the whimsy, the bright colors, and the quirky characters.
In our version of Wonderland, I really love the element of baking that has been included. Alice makes so many delicious treats with a variety of everyday ingredients and some magical ones as well!
How did you react when you found out you were going to voice such an iconic character?
LIBBY: Finding out I was chosen to be the voice of Alice was a dream come true. I couldn't believe it! Just joining the Disney family was exciting enough on its own but voicing such an iconic character was beyond anything I had dreamed.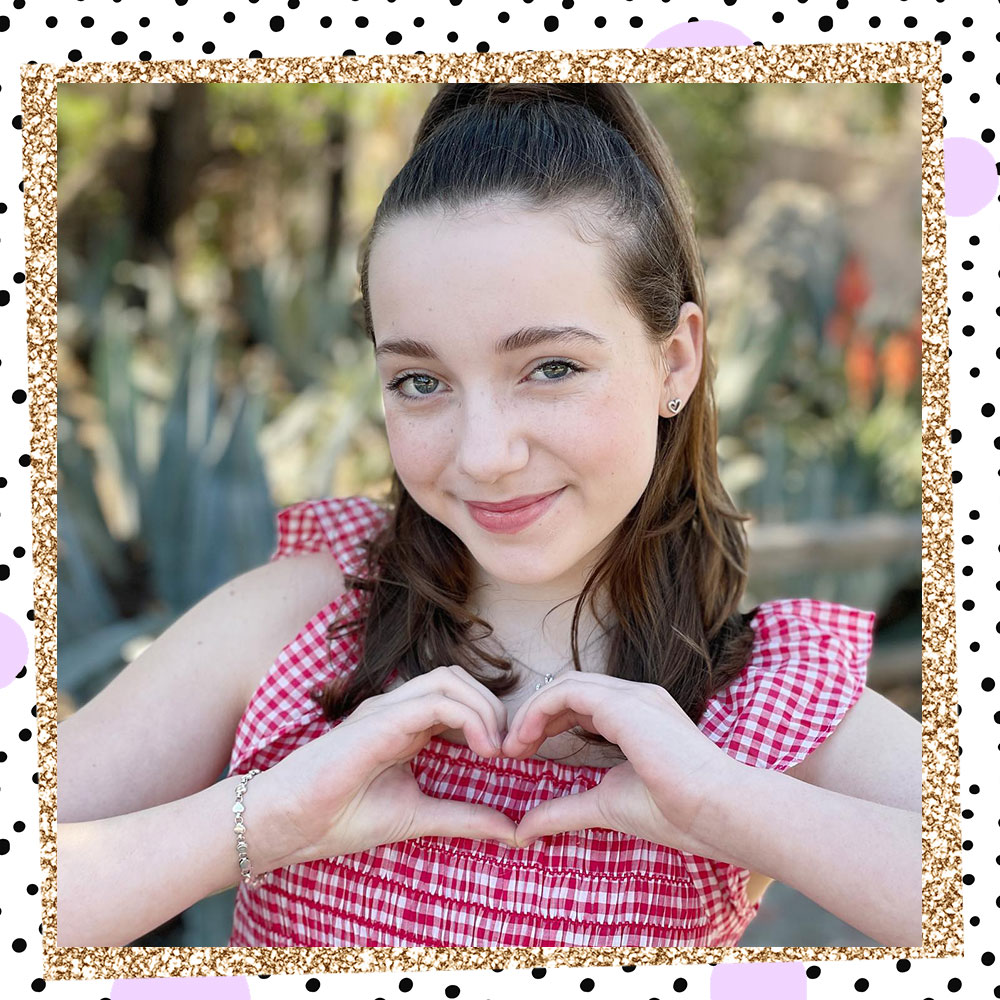 What are some of your Disney favs?
LIBBY: I live in Southern California, so I have grown up going to Disneyland and California Adventure. I jump at any chance I get to go to the parks!
My favorite Disney movie is probably Tangled. My favorite Disney Princess is Anna of Arendelle. My favorite Disney song is Almost There from The Princess and the Frog. My favorite Disney ride is Splash Mountain.
I could go on and on – I LOVE all things Disney!
What are you most passionate about?
LIBBY: I am very passionate about kindness and making people feel appreciated. You never know what other people are going through and even a little smile can go a long way. I always notice when people are kind to me and how it makes me feel. I want others to feel that too!
I think that is one of the things I love most about Alice – she is very thoughtful and is always using her talents as a baker to bring joy to those around her.
What are 3 things you can't live without?
LIBBY: I love this question! I can't live without my family, my dogs, and musical theatre. I LOVE musicals. I love listening to them, singing along with them, performing in them, everything about them!
What is your biggest goal for the future?
LIBBY: My biggest goal is to perform on Broadway (in a musical, of course). Some of my dream roles are Anya in Anastasia, Anna in Frozen, and Cady Heron in Mean Girls. I have many more, but we'll leave it at 3 for now.
Do you have any advice you'd like to share with your fans?
LIBBY: My best advice is to enjoy the journey. If you love what you are doing, keep going, don't give up, work hard, and enjoy where you are at!
Love all things Disney like Libby? You'll love getting to know this month's Shimmering Star, Madeleine McGraw, from Secrets of Sulphur Springs!