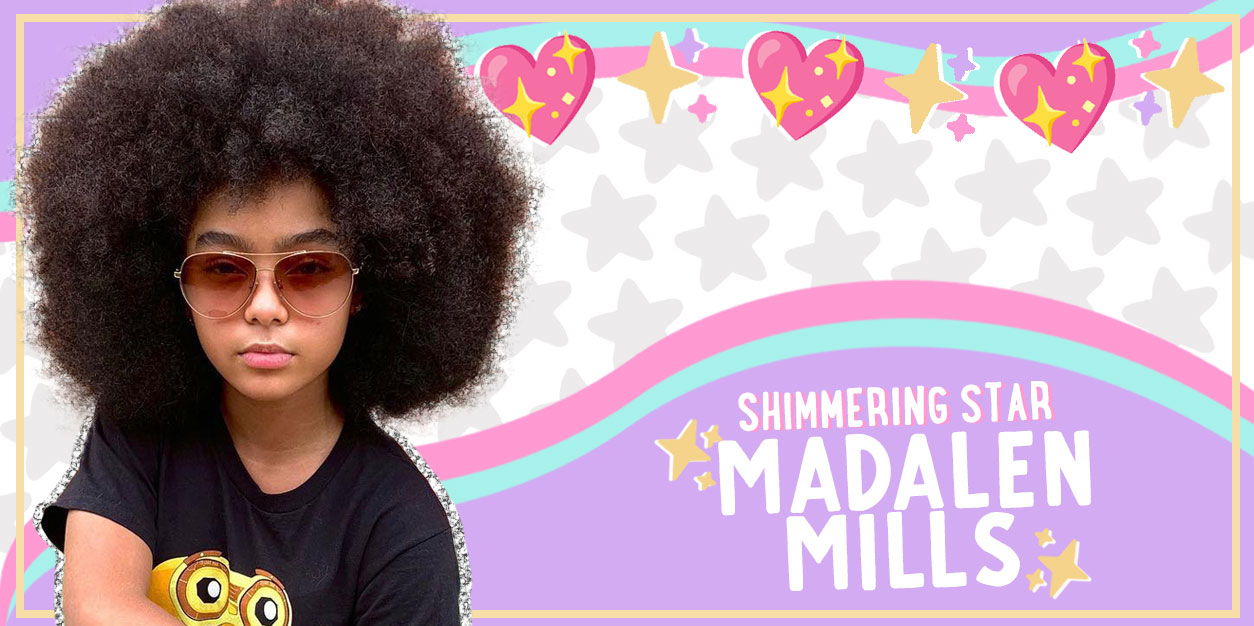 Shimmering Star Spotlight: Madalen Mills
Each month YAYOMG! selects a Shimmering Star to spotlight. Follow along as we shine a light on girls who represent kindness, positivity, empowerment, philanthropy, drive, and confidence. They're sure to inspire you!
February has arrived, and that means heart-shaped everything, Galentine's gatherings, and of course – a new Shimmering Star! This month, we're catching up with actress Madelen Mills!
Madalen got her start on the stage, performing in musical theater before breaking into film. You likely recognize her as Journey from the whimsical Netflix holiday film Jingle Jangle, but her brand new film, A Tiger Rising, gave Madalen a chance to channel her emotions into a complex character she's extremely proud of.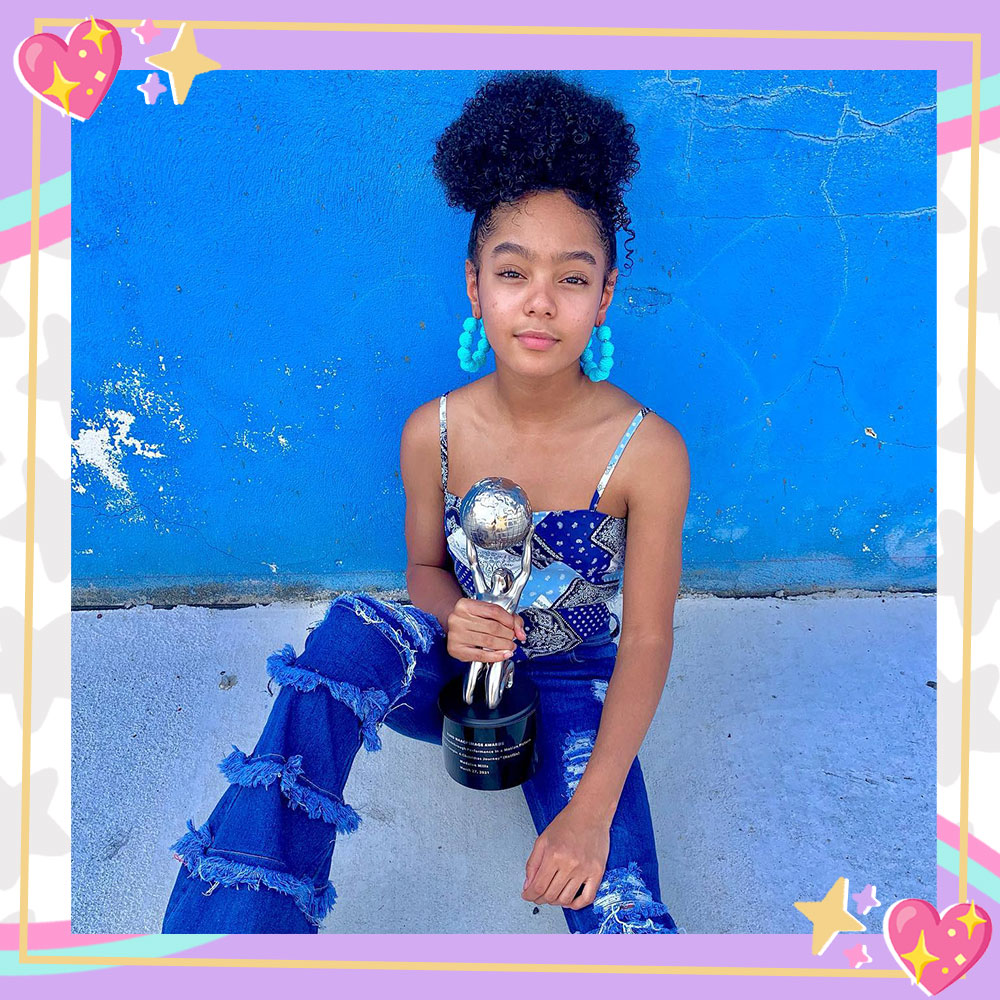 Based on the book by Kate DiCamillo, A Tiger Rising explores grief, friendship, and hope as 10-year-old boy moves to a new town after the loss of his mother. Madalen stars as Sistine, the stubborn new girl in school who becomes friends with Rob, and together, they discover a caged tiger in the woods and learn to heal from the pain they're both experiencing in their lives. It's a bittersweet and heartfelt film perfect for snuggling up with your family for a movie night – you can watch the trailer HERE!
When she's not on set, Madalen loves expressing herself through music. Whether she's practicing piano or singing while brushing her teeth, she brings a musical element to everything she does. She also loves giving back to her community, getting good grades, and playing sports with her friends. She's also looking forward to the release of her next film, Summering, which will be releasing this summer.
Get to know Madalen Mills as she dishes on A Tiger Rising, her passion for music, and the amazing name she gave her cat!
Get to Know Madalen Mills:
Tell us a little bit about YOU!
MADALEN MILLS: My birthday is December 20th, and I just turned 13! In my spare time, I really love to sing and listen to music, read, and play my piano. I also love watching movies and playing sports with my friends in PE at school. And, I'm a cat mom!
You star as Sistine in the new film, The Tiger Rising! What can you share about the film?
MADALEN: The Tiger Rising is about a 12-year-old boy named Rob Horton (played by Christian Convery) who is trying to learn how to handle his emotions as he deals with a significant loss in his family. Rob is an outcast, and he meets another outcast who also struggles with her emotions named Sistine, which is the role that I play. The movie follows their journey of finding a tiger in the woods and learning some valuable life lessons along the way.
Some of the major themes in the movie include hope, friendship, and learning how to deal with difficult emotions. It's a great family film (It is rated PG) that I'm proud to be a part of!
Tell us about your character, Sistine! What is she like, and what did you love most about playing her?
MADALEN: Sistine is a very angry girl who has been hurt and doesn't know how to properly deal with her emotions. As a result, she's very loud, rude, and sassy too. She bullies Rob throughout the movie as a way of acting out from the hurt and pain in her own life.
Being able to play this character really challenged and pushed me as an actress, and that was definitely one of my favorite parts about playing her and filming this movie.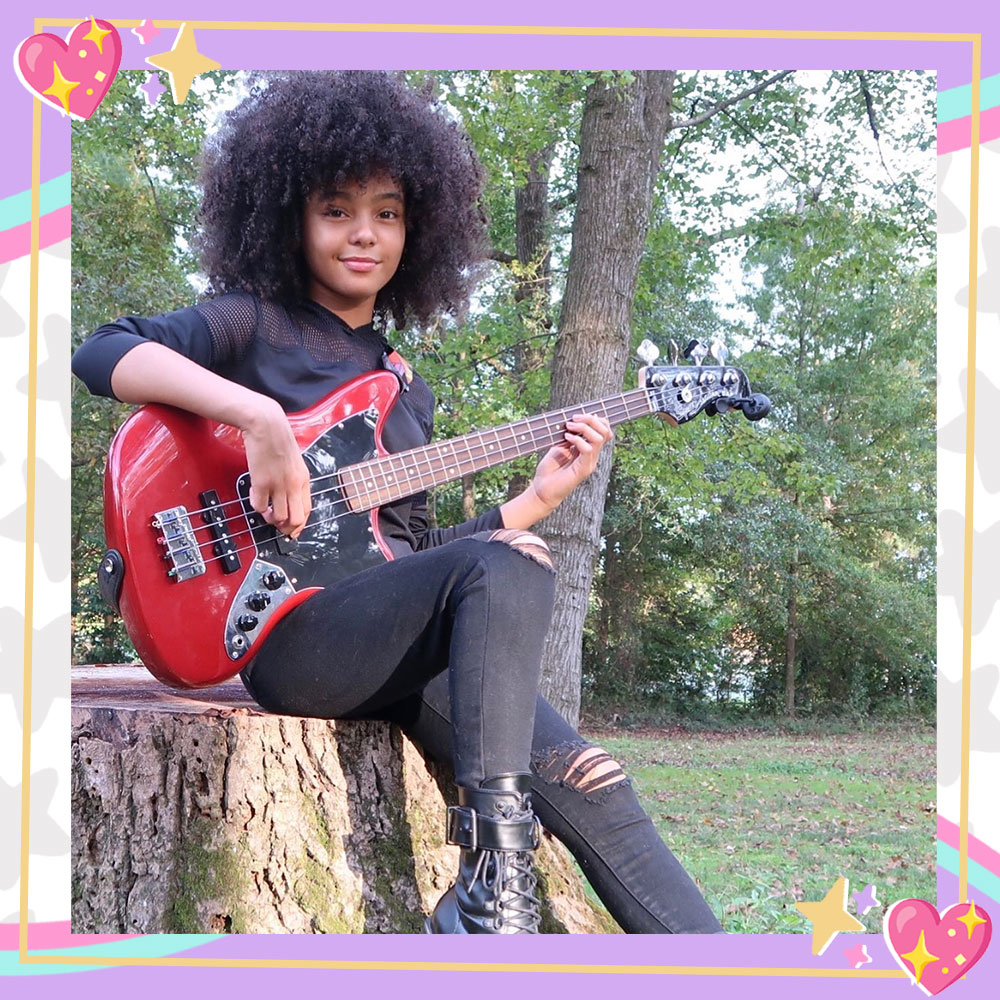 How did you discover your passion for acting?
MADALEN: I've always loved the performing arts, so acting, singing, and dancing have always been a big part of my life. I started my career performing in theater, and I've really enjoyed the transition to film. I love performing/acting, and I'm very grateful to have had all of these opportunities!
How do you shine bright?
MADALEN: I enjoy giving back to my community, and overall, I try to be the best version of myself every day. I strive for excellence in everything I do, including my school studies.
The women who inspire me are…
MADALEN: The women who inspire me the most are definitely my mother and grandmother. They are some of the hardest working women I know. They make huge sacrifices for me and always encourage me to be the best person I can be.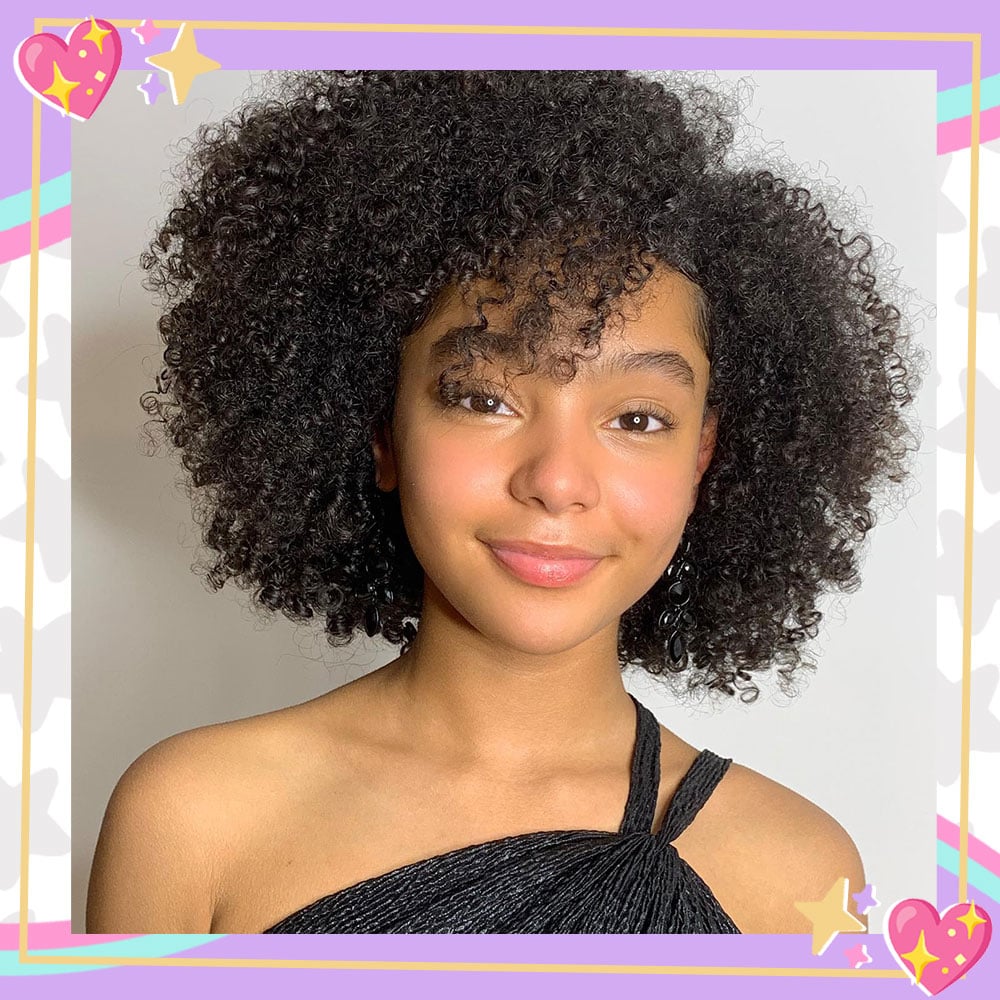 I am most passionate about…
MADALEN: I'm definitely most passionate about music and the performing arts in general. Not a day goes by when I don't listen to music or sing, and it absolutely drives my mom crazy – she even pointed out to me that I sing while brushing my teeth!
I'm also passionate about my cat, Gabbee Porkchop Tomika Bacon Baguette Gucci Mills!
I feel most confident when…
MADALEN: I feel most confident when I'm prepared. If I have a big audition or an important test in school, I trust that my hard work and preparation will see me through.
My biggest dream is…
MADALEN: My biggest dream is to be happy and fulfilled in my life. Right now, I'm happy to be juggling school, music, friends, acting, and spending time with my family!
The advice I want to share with other girls is…
MADALEN: One bit of advice that I want to share with other girls is to be yourself and do your best in everything that you do. I've always been told that "Nothing worth having in life comes easy," and you have to work hard to be successful.
As long as you stay focused, determined, and stay true to who you are, nothing can stop you from shining!
Inspired by Madalen's passion? Get to know our other Shimmering Stars, like actress, singer, and entrepreneur Kheris Rogers, Baby-Sitters Club star Kyndra Sanchez, and more!