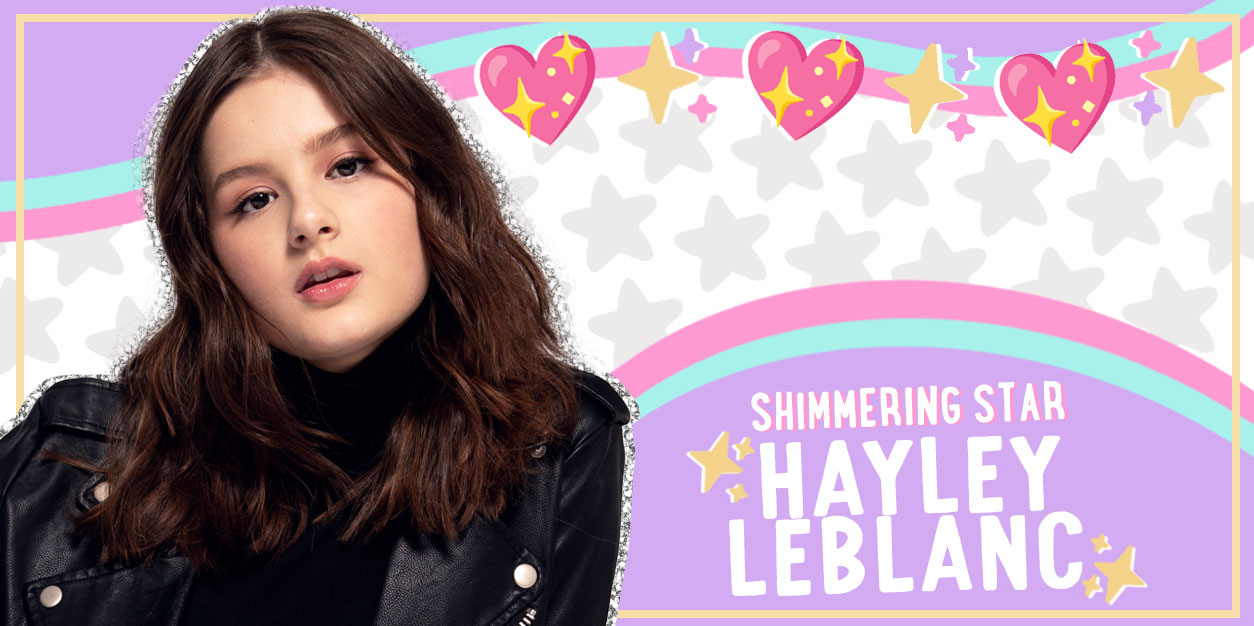 Shimmering Star Spotlight: Hayley LeBlanc
Each month YAYOMG! selects a Shimmering Star to spotlight. Follow along as we shine a light on girls who represent kindness, positivity, empowerment, philanthropy, drive, and confidence. They're sure to inspire you!
We've got HUGE news! Our Shimmering Star for July is extra special, and not just because it's Hayley LeBlanc (though that certainly doesn't hurt!). Hayley is making YAYOMG! history as our first-ever Shimmering Star to be featured TWICE!
What makes Hayley two-time Shimmering Star worthy? If you're a fan, you already know. This thirteen-year-old go-getter has been making her mark as an actress, artist, and YouTuber pretty much her entire life. But later this month, the Chicken Girls star will celebrate her biggest accomplishment yet – becoming a published author!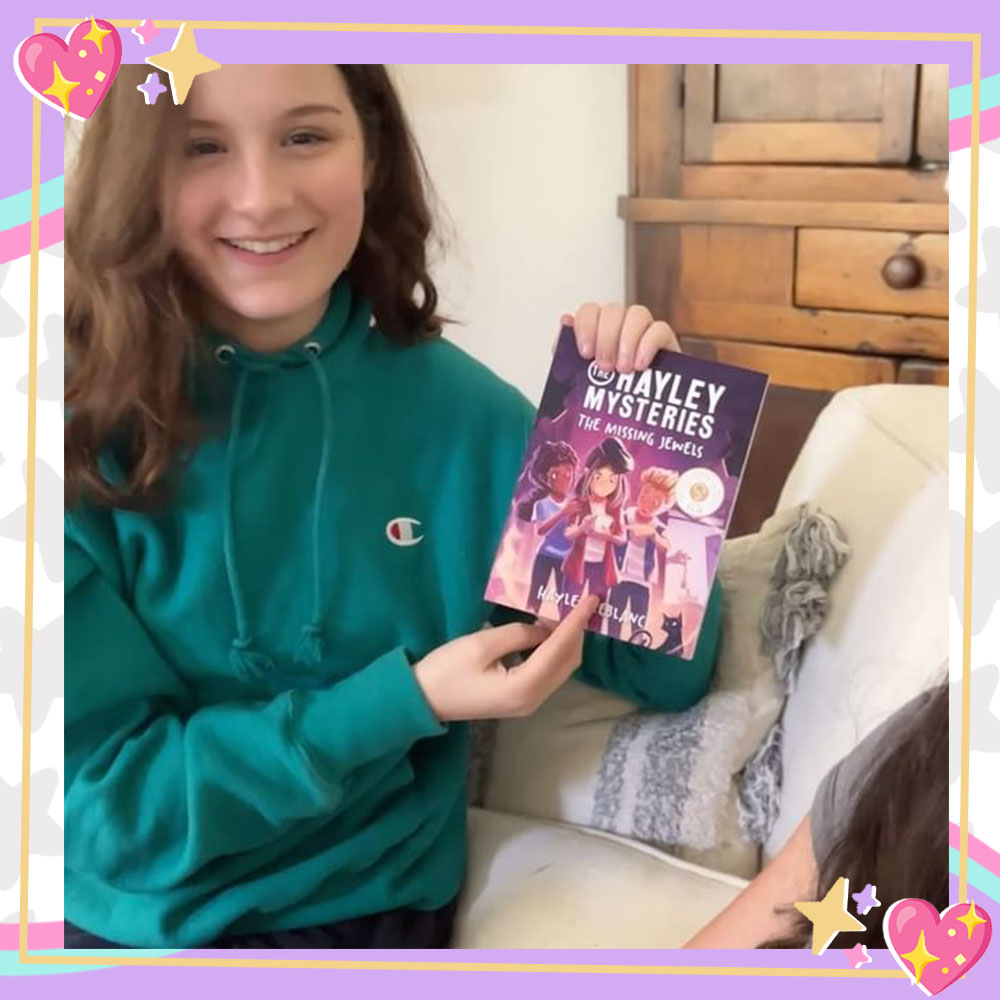 Taking inspo from her besties, her love of reading, and her passion for storytelling, Hayley teamed up with Sourcebooks and the iconic Sara Shepard to create a thrilling mystery series filled with spooky vibes and unforgettable twists. The Hayley Mysteries kicks off with Hayley being cast as the lead in a new Nancy Drew-inspired kids tv show, Sadie Solves It. But when strange things start happening around the studio, Hayley and her BFFs become real-life sleuths determined to solve the mystery of the haunted studio. The first book in The Hayley Mysteries series, The Haunted Studio, hits shelves on July 19th, with the second book on the way later this year.
When she isn't busy filming her latest project or filling your bookshelves with page-turners, you can find her hanging out with her dogs, shopping online, or spending time with her friends.
Get to know Hayley LeBlanc as she dishes on writing The Hayley Mysteries, the inspo behind the series, and how she promotes positivity!
Get to Know Hayley LeBlanc: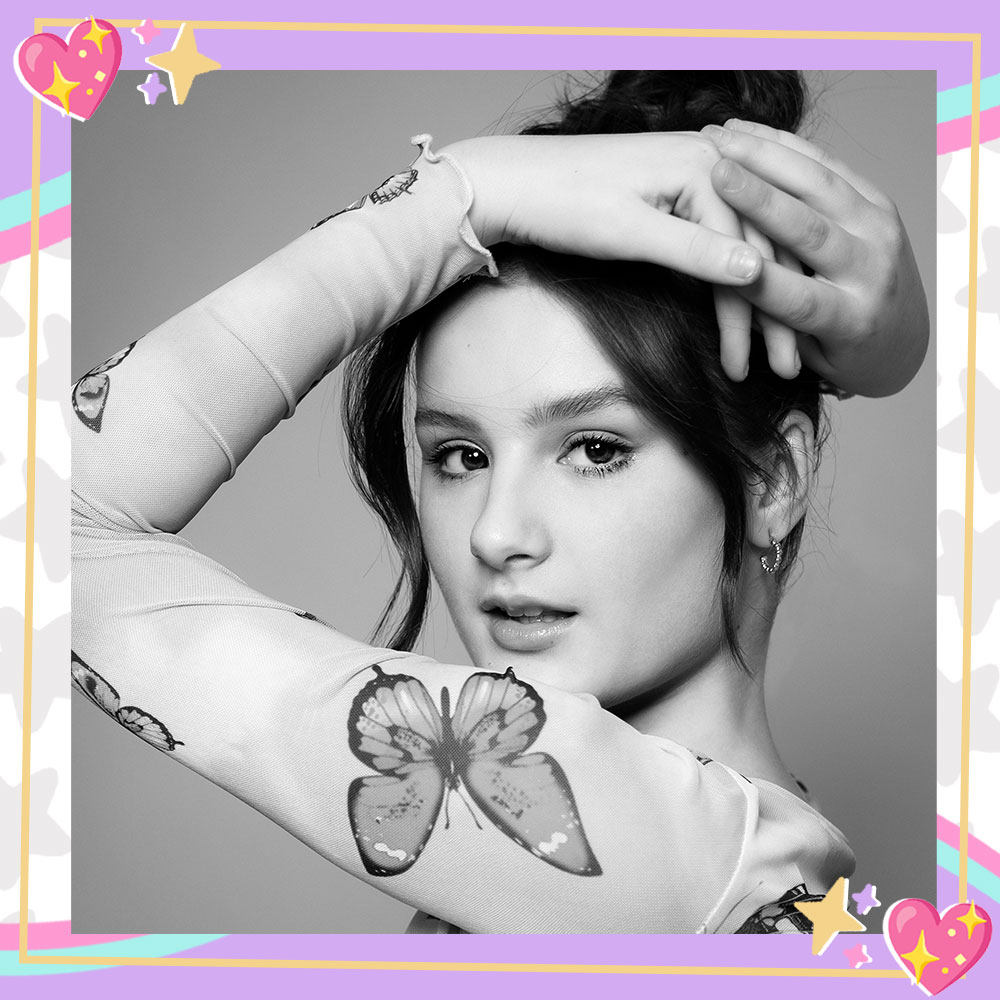 Tell us a little bit about YOU!
HAYLEY LEBLANC: Bonjour! Je m'appelle Hayley LeBlanc. Some of my favorite things right now are my dogs Winnie & Piper, my phone, online shopping, and my bed.
You're about to add "published author" to your ever-growing list of accomplishments! What inspired you to write a book? What was the experience like for you?
HAYLEY: The experience of creating and developing this book was a lot of fun! I was originally inspired by the Nancy Drew books, as well as the mystery and horror films and shows I watch.
I worked closely with Sara Shepard (Pretty Little Liars) and Sourcebooks to create the characters, character traits, storylines, plot points, and imagery.
What can you share about The Hayley Mysteries series?
HAYLEY: Well, one of the fun things I was able to do was incorporate character traits and even some of the names based on a few of my friends and favorite actresses and YouTubers.
While my character has my name, the entire world my character lives in is very different from my real life. I also have a pet cat named Salmon, who only eats tuna!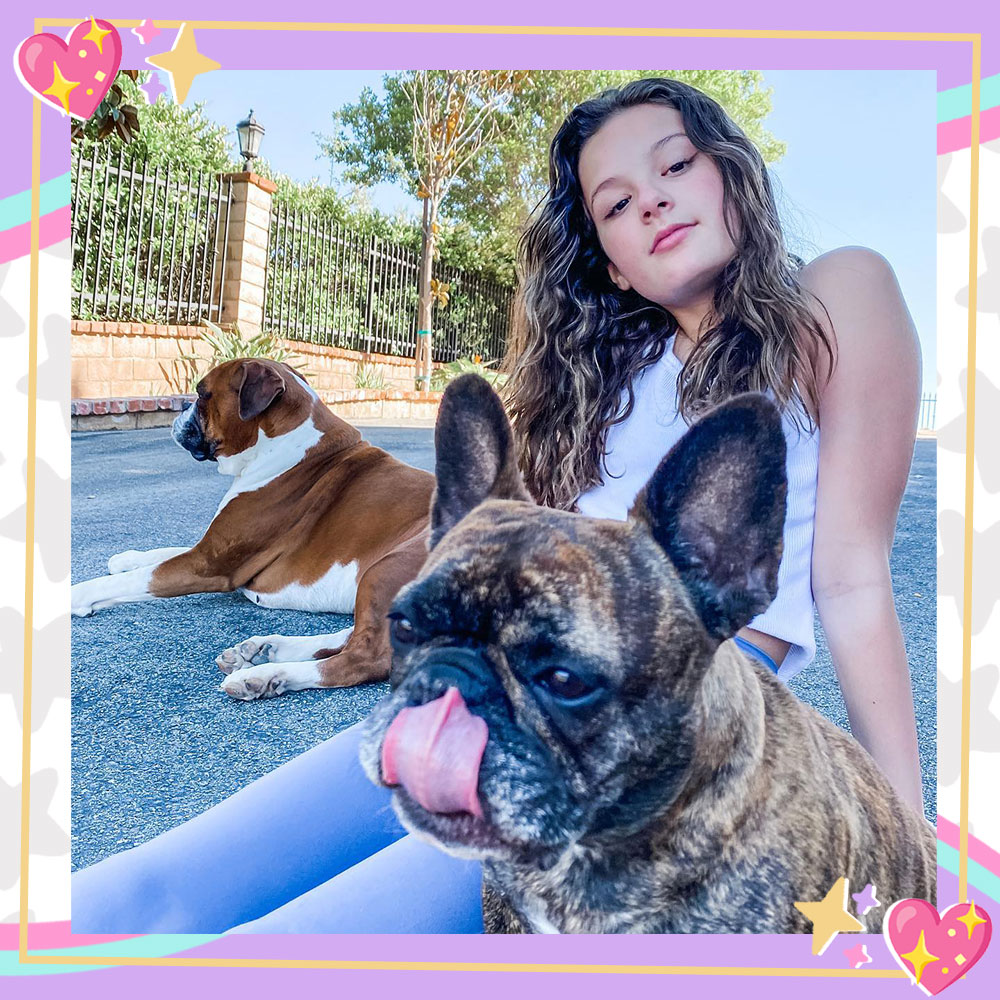 What are some of your favorite reads?
HAYLEY: I'm a big fan of all the Percy Jackson novels and Pet Sematary by Stephen King.
How do you shine bright?
HAYLEY: With my social platforms, I always try to promote positivity, inclusiveness, and causes that are important to me. At the same time, I wanted to incorporate many of those things and issues I care about in my mystery series.
One charity I really care about is the Hypertrophic Cardiomyopathy Association – 4hcm.org I also love the Make-A-Wish Foundation, the SPCA, and The Trevor Project.
The women who inspire me are…
HAYLEY: Emma Watson, Jameela Jamil, and Barrett Wilbert Weed.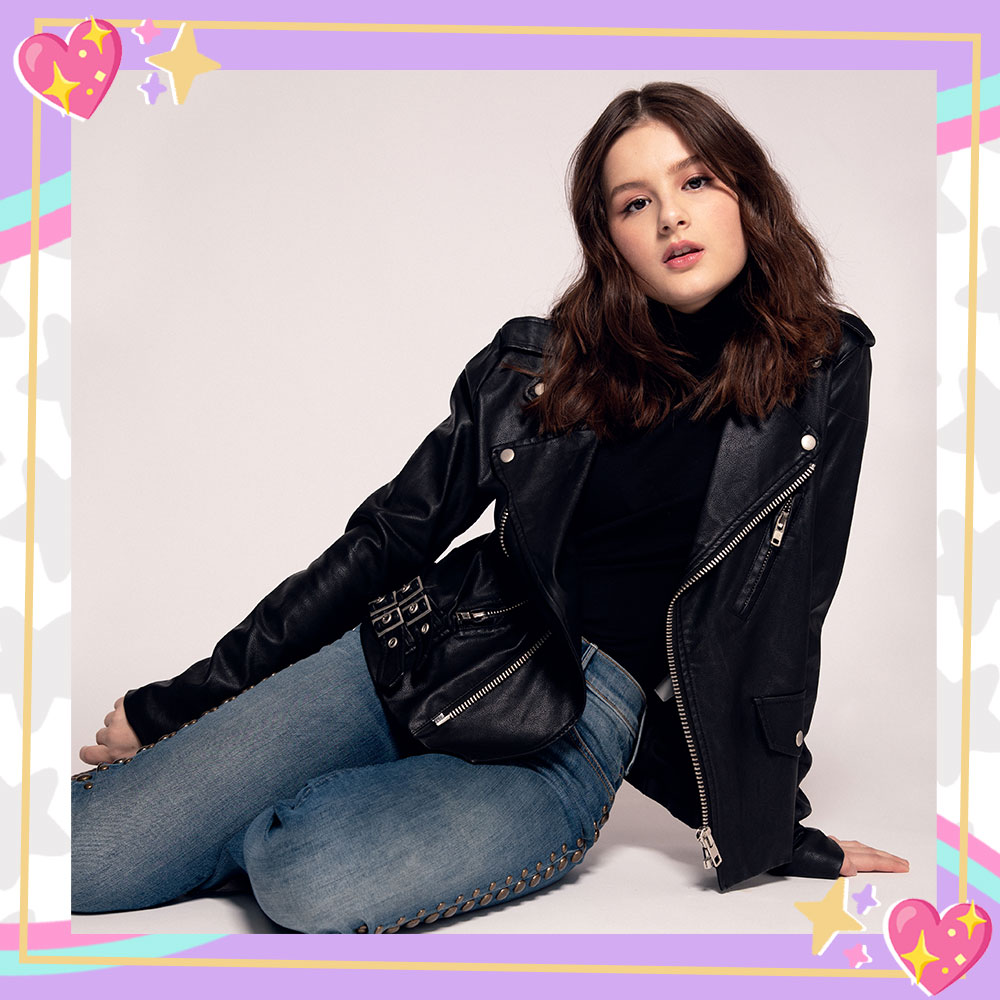 I am most passionate about…
HAYLEY: Rudy Pankow!
I feel most confident when…
HAYLEY: I'm in a safe and loving environment.
My biggest dream is…
HAYLEY: Meeting Rudy Pankow!
The advice I want to share with other girls is…
HAYLEY: Fries over guys… and… "real change, enduring change, happens one step at a time." – RBG
Want to get to know even more amazing girls? We've got you covered:
✨Get to know iCarly star Jaidyn Triplett!
?Brielle Lopez dishes on her life as an influencer!
✨The girls of GLOTIVATION share what makes them GLO!