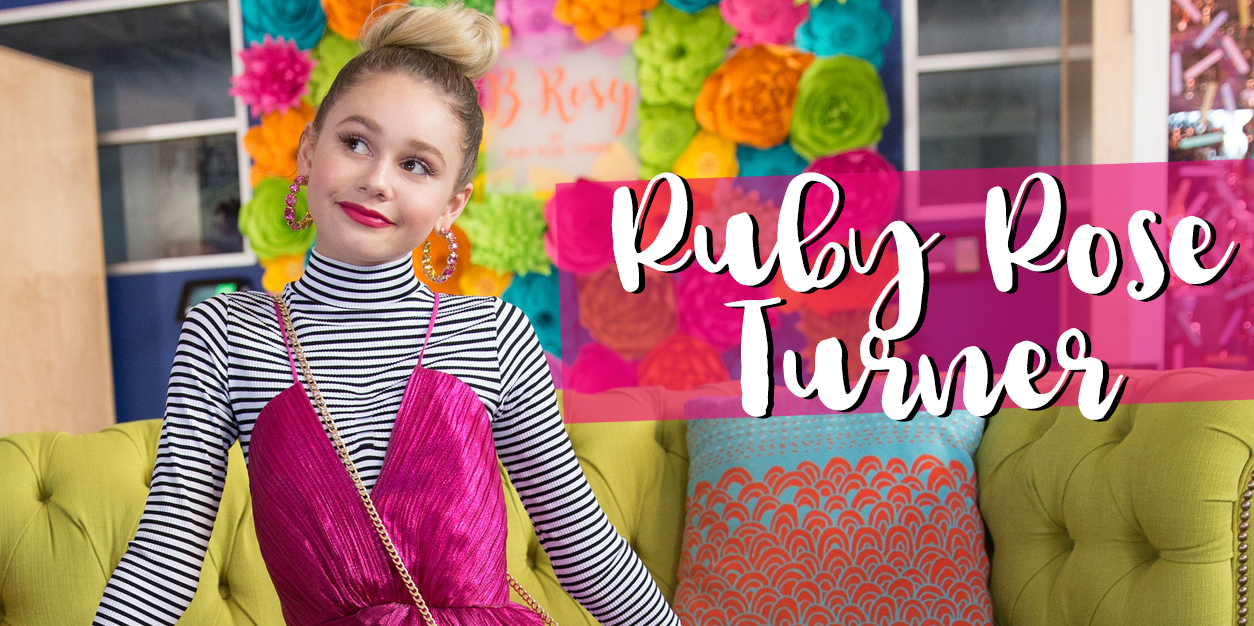 Ruby Rose Turner on Bringing her B.Rosy Handbag Line to Life
Ruby Rose Turner is helping girls express themselves through B.Rosy, her brand new line of super cute handbags!
Inspired by fashion icon Betsey Johnson, Ruby set her sights on designing a bright and bold line that is full of personality. They're like wearing an emoji with you wherever you go! To celebrate her big accomplishment, Ruby threw an epic party to celebrate the B.Rosy launch, complete with a handbag fashion show, sweet treats, and all her friends!
We had the opportunity to catch up with Ruby about bringing B.Rosy to life, her advice for her fans, and why she loves playing Cami on Disney Channel's Coop and Cami Ask the World.
Get to Know Ruby Rose Turner: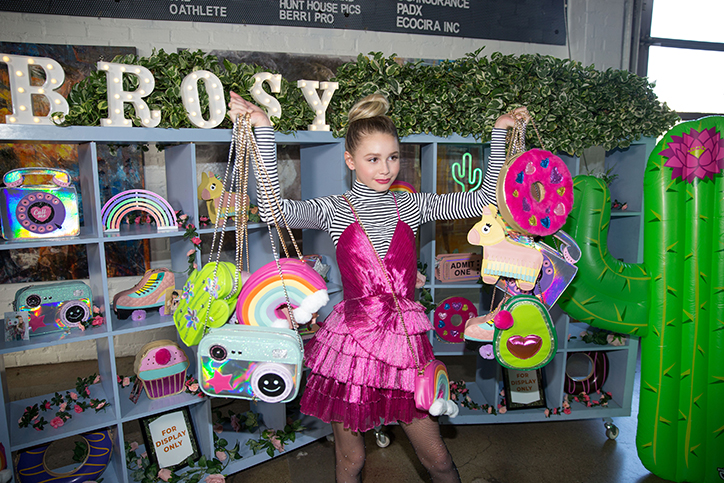 You just released your brand new line of B.Rosy handbags! Tell us a little bit about the inspiration behind the collection.

RUBY ROSE TURNER: My inspiration for the bag collection was definitely Betsey Johnson. I have always loved her style. It's really fun, carefree, and colorful, so when I had the opportunity to do the bag line, I really wanted to give off that same sort of fun and light feeling that just makes you happy.
The designs are all absolutely adorable! What was the process like coming up with the designs and bringing the line to life?

RUBY: The process was basically just to keep it to simple and fun with designs that make you happy to wear. Oh, and colorful!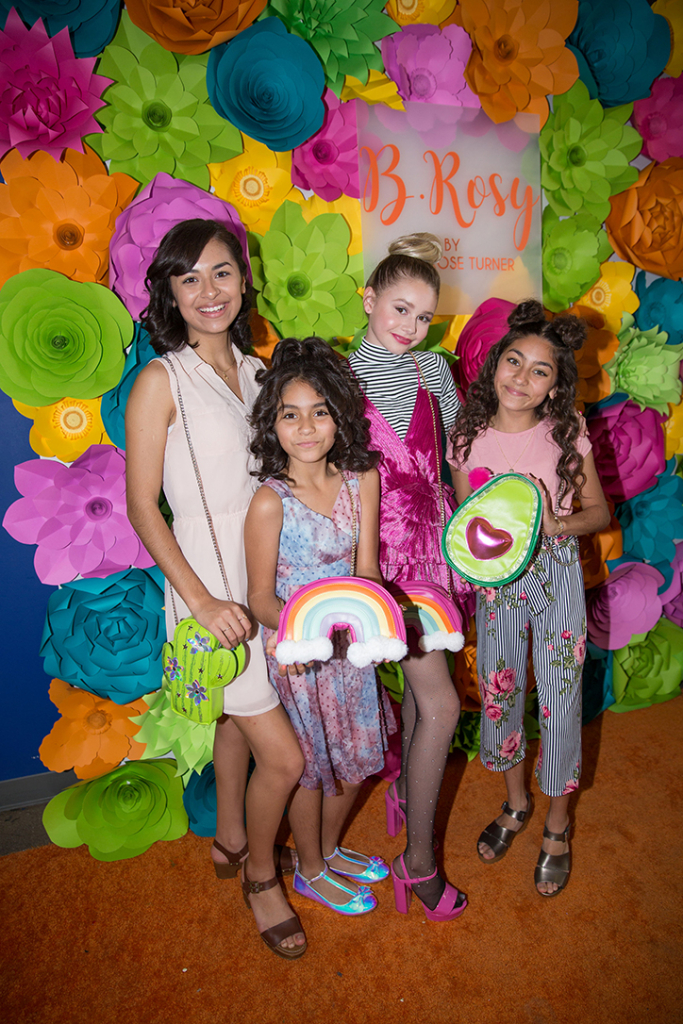 Do you have a favorite bag from the collection?

RUBY: I do! Although it keeps changing haha. Right now, I'd say the rainbow bag, the avocado , and Call Me Maybe.
How are you hoping the B.Rosy line inspires girls to embrace their girl power?

RUBY: I think you can show a lot about your fun personality by the accessories that you choose. You can make a statement without having to say anything! Don't be afraid to use color and wear things that make you happy.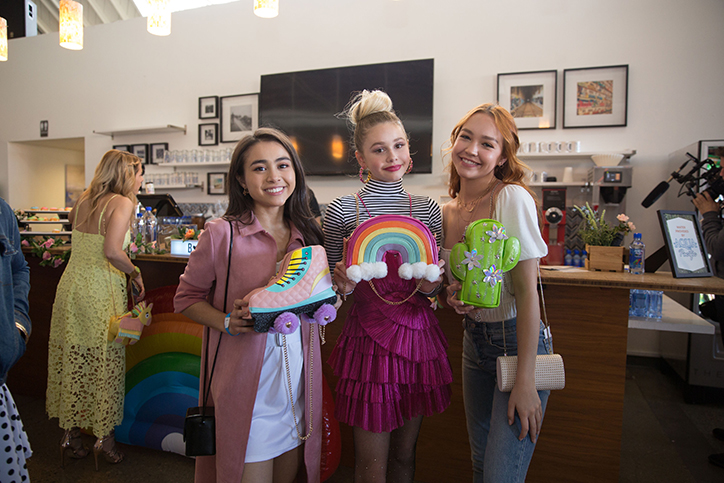 Tell us a little about Coop & Cami Ask the World! What do you love most about working on the show?

RUBY: We are getting ready to start filming Season 2 in a few weeks and I'm so excited. I feel like we have a great fanbase now for the show, and I love being out and having people coming up to me telling me what they love best about the show. That's a really cool feeling! We have a lot of laughs on set reading through the scripts, so I'd have to say laughing with the cast is one of the things I love most about being on the show.
What is something you've learned from playing Cami and bringing that character to life?

RUBY: I love playing Cami. She's such a tough character, but she also has a softer side to her as well that you get to see more of as the episodes air. I love seeing what she goes through in middle school and with her family and the web show. I like how she handles situations with confidence and humor at the same time.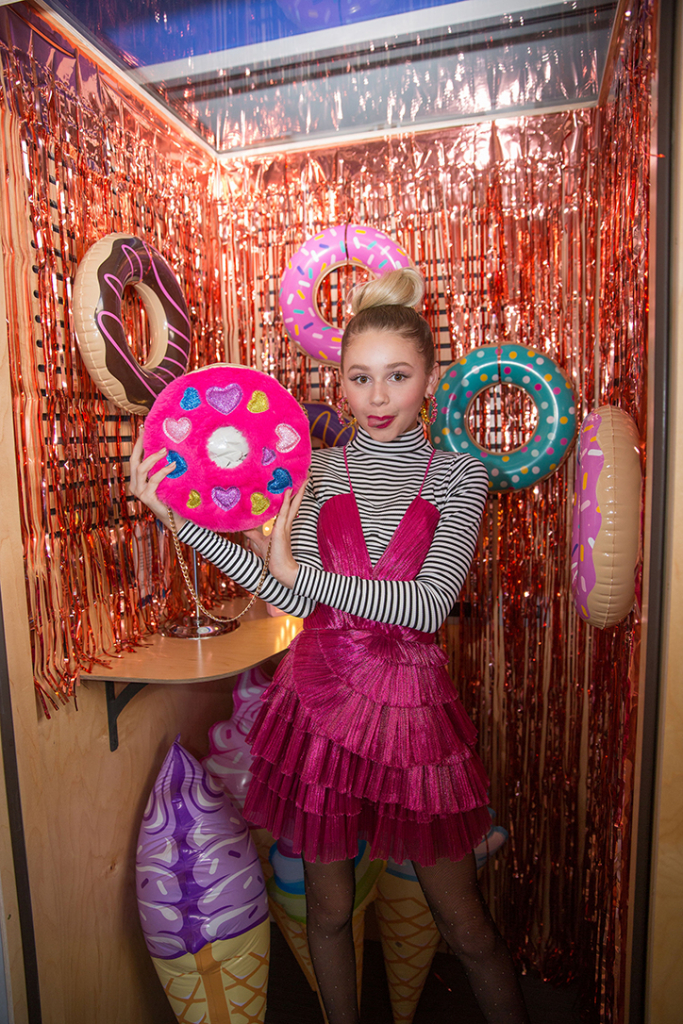 Do you have any advice you'd like to share with your fans?

RUBY: Don't give up on your goals and the things you really want to do in life. Don't expect it to come easy, and there will be a lot of people that tell you no, but just keep working hard in whatever you do, and it'll be worth it.
Now that you know Ruby Rose Turner, get to know fellow Disney Channel star, Ciara Riley Wilson!