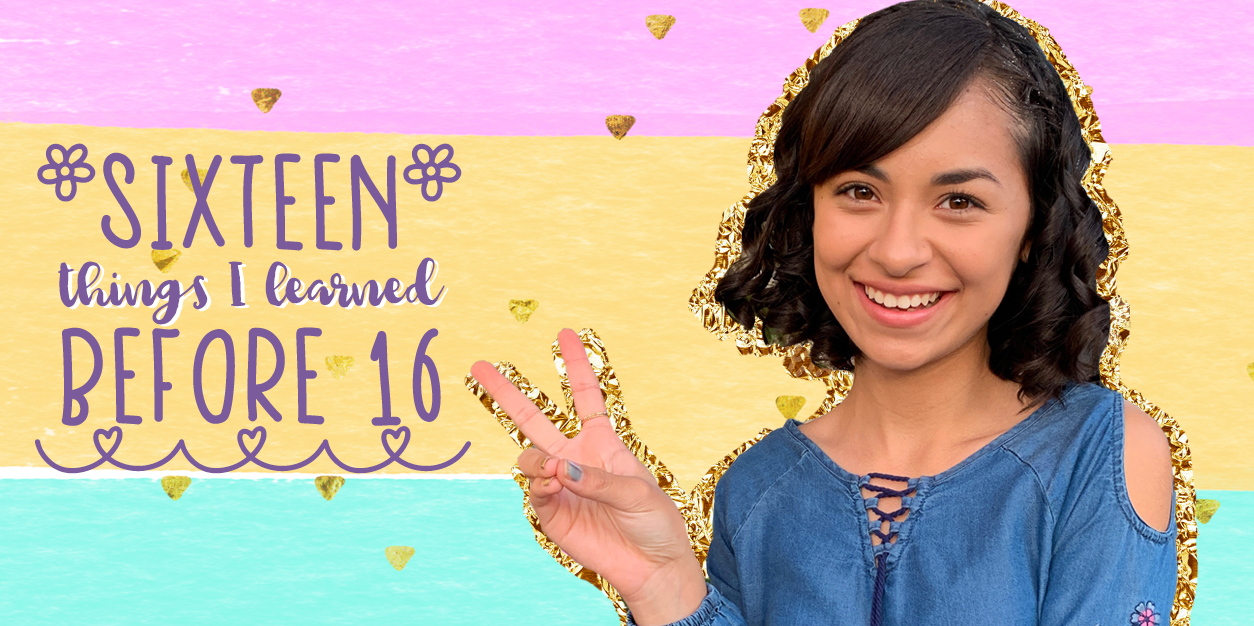 Giselle Lomelino Shares 16 Things She Learned Before Turning 16
If you're a GEM Sisters fanatic like us, you know that Giselle Lomelino is celebrating her 16th birthday on April 6th!
Turning 16 is one of those big life moments. You're not quite an adult yet, but you've lived through enough ups and downs to learn some valuable life lessons. That's why we asked Giselle to share some of her sage teenage wisdom with our readers. Who better than someone who isn't just a big sister to Mercedes and Evangeline – but a girl who has become a role model and internet older sister to her fans as well?
Here are the 16 life lessons Giselle learned before turning 16.
Giselle Lomelino: 16 Life Lessons I Learned Before My 16th Birthday: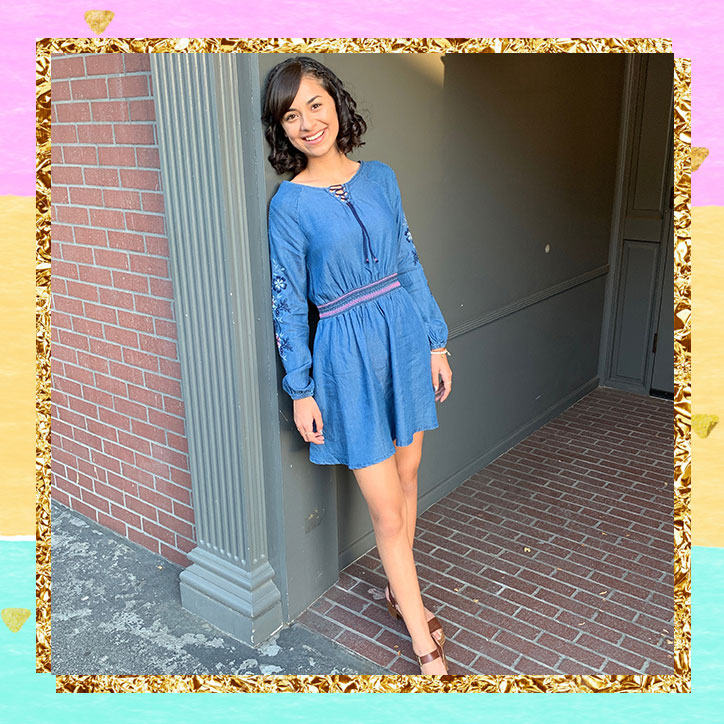 LIFT UP YOUR FRIENDS

Friends always need to support each other. Be proud of their accomplishments and help them when they need it. Always be there for them and your friendship will last long.
BE YOURSELF

Now I know you probably hear this all the time, but I learned to always be yourself – especially around your crush! You want to be comfortable and not worry about trying to act like someone else to impress them. Be the best YOU, and you will find somebody that likes you for your amazing self.
GIRLS ARE FUNNY

Everyone can be funny, especially girls! We all have a goofy side in us, and we need to embrace it because smiling and laughing is the best thing ever.
FIND YOUR CONFIDENCE

Confidence is something I struggle with sometimes. But I've learned from experience that being confident can open many doors and opportunities when it comes to friends, performances, and even crushes, LOL. Don't be afraid to be bold!
FAMILY IS EVERYTHING

Your family will always have your back and be your biggest supporters. If you are feeling a little down, they will always help you. Mercedes and Evangeline always make me laugh, and they're always there for me.

As you get older, life gets busier. From after-school activities and more challenging assignments to spending time with friends, we tend to get wrapped up in our own lives. Make it a priority to spend time with your family in any way you can!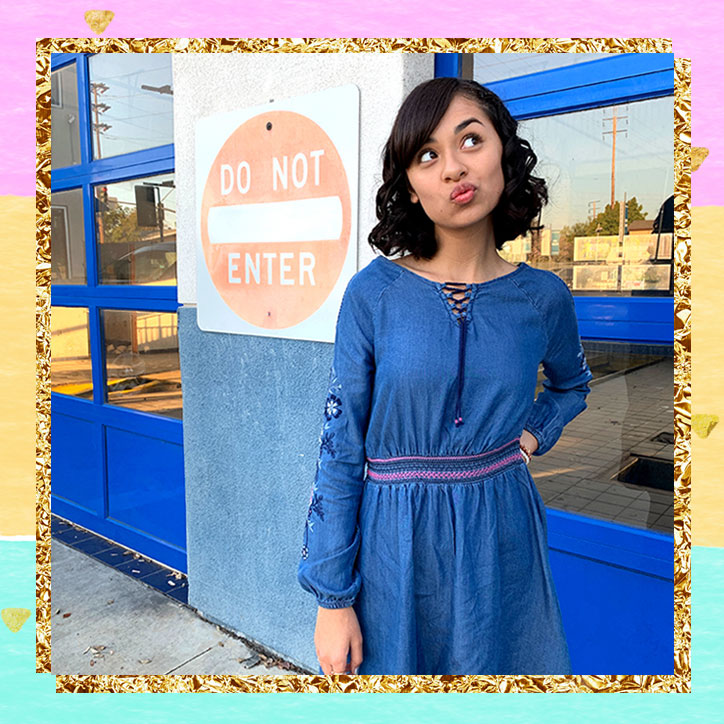 FIND A SUBJECT YOU LOVE

School comes first! If you don't like school, I totally get that. My advice is to try and find a subject you love and go from there. Channeling your focus into a subject you're excited about will make school way more fun and open your eyes to other topics that also interest you. You've gotta work now for the future you want!
DREAM BIG

Always dream big! I like to think if you can dream it then you can totally make it happen. Setting goals is something I feel everyone needs to do in order look forward to the great things you want in life. If you're feeling lost or disorganized, try making a vision board or chatting with a school counselor.
STAY POSITIVE

Positive energy is the best thing ever. You can easily brighten someone else's day by being positive around them. Positive vibes don't just help other people, but also keep you happy.
SPREAD KINDNESS

Encouragement goes a long way. Giving a little compliment or just wishing someone good luck can make someone less nervous and make them go for it. You never know when someone might really need that little boost in their day!
BE A GOOD ROLE MODEL

I think it's great to look up to people you admire, but even more importantly, I think we should also try to be role models ourselves. Be the person who other people look up to and show them how they can live their best life.
FIND YOUR PASSION

I used to panic about my future, but once you find your passion it makes you so excited that you never want to stop doing what you love. If you don't know what your passion is yet, don't worry! Keep trying new things and hobbies until you find it. Your passion is out there!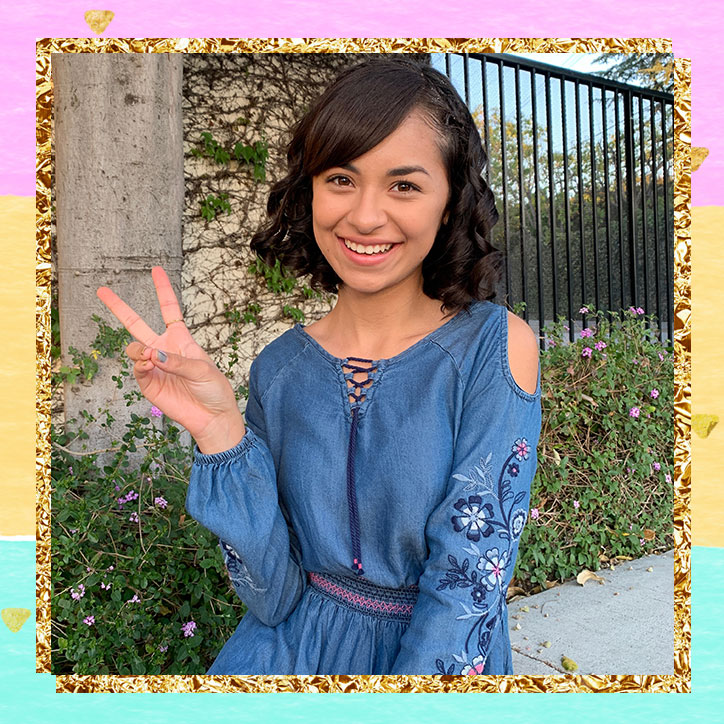 EMBRACE YOUR FAVS

Now something really, really, really, important I learned is that you can never go wrong with mint chocolate ice cream on Saturday night while watching a movie in your PJs. It's my favorite go-to thing to do.
FIRST IMPRESSIONS ARE IMPORTANT

First impressions last forever! I have learned that any time I have an event or I'm meeting new people, it's always good to be kind. Think of it like the first day of school – when you make a good first impression you might make a BFF for life.
ENJOY THE LITTLE THINGS

Something Mama GEM has taught me is to live every day like it's your last. Every single day is valuable – even the days when you feel a little over it. Find a way to make every day count!
BE UNIQUELY YOU

Don't be scared to stand out. Be proud of what makes you different and show it to the world. Celebrate what is special about you and your friends. You always feel the best when you're being true to you!
LIFE IS BEAUTIFUL

The main thing I've learned is that life is such a beautiful thing. Do what you can to live your life to the fullest. Don't waste time wishing you were someone or somewhere else. Be happy and excited to live in your beautiful skin!
Giselle was also our YAYOMG! Shimmering Star back in January! Check out our spotlight on Giselle where she shares her love of comedy, supporting her sisters, and more!