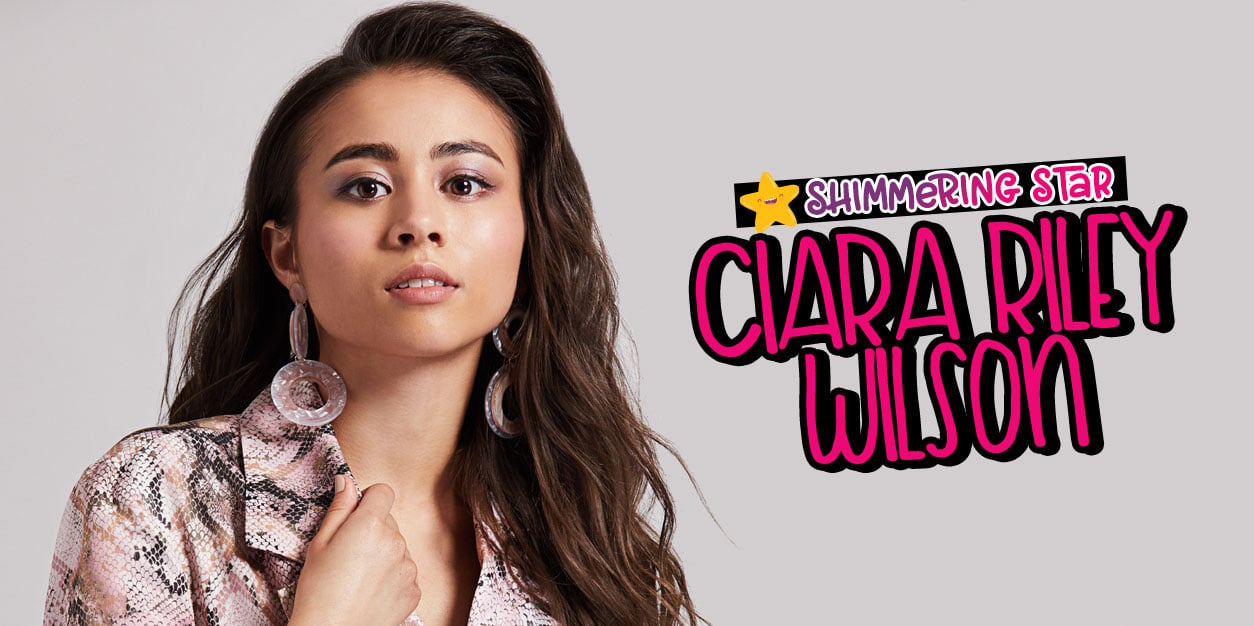 Shimmering Star Spotlight: Ciara Riley Wilson
Shimmering Star is a brand new series on YAYOMG! Follow along each month as we shine a light on girls who represent kindness, positivity, empowerment, philanthropy, drive, and confidence. They're sure to inspire you!
Our Shimmering Star for March shines bright both on screen and off!
In her new movie, Kim Possible, Ciara Riley Wilson plays the role of Athena. She's the new girl in school, the newest member of Team Possible, and she's totally fierce!
In her personal life, Ciara is all about friendship, spreading positivity, and making genuine connections with the people she meets.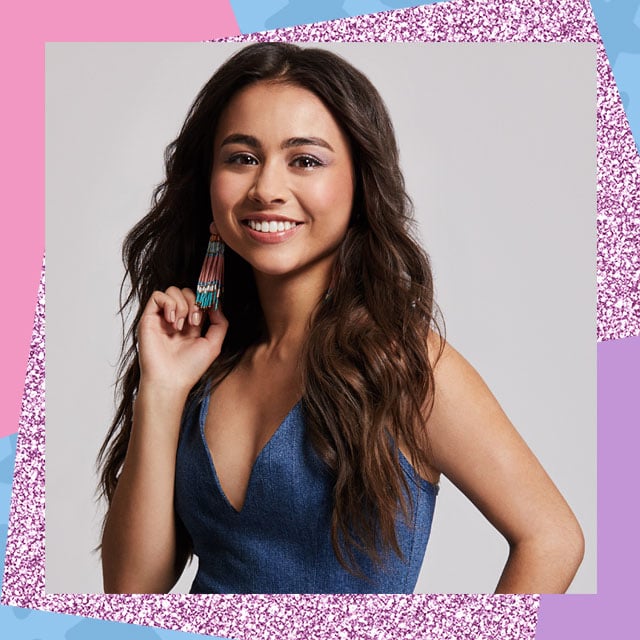 What's up next for Ciara? You can catch her in a few upcoming episodes of Disney Channel's Coop & Cami Ask the World! She also has a recurring role on the girl power-fueled action-packed cop show, L.A.'s Finest where she'll star alongside Jessica Alba and Gabrielle Union.
Get know Ciara as she dishes on bringing the character of Athena to life, the women who inspire her, and her advice on how to stay positive.
Get to Know Ciara Riley Wilson: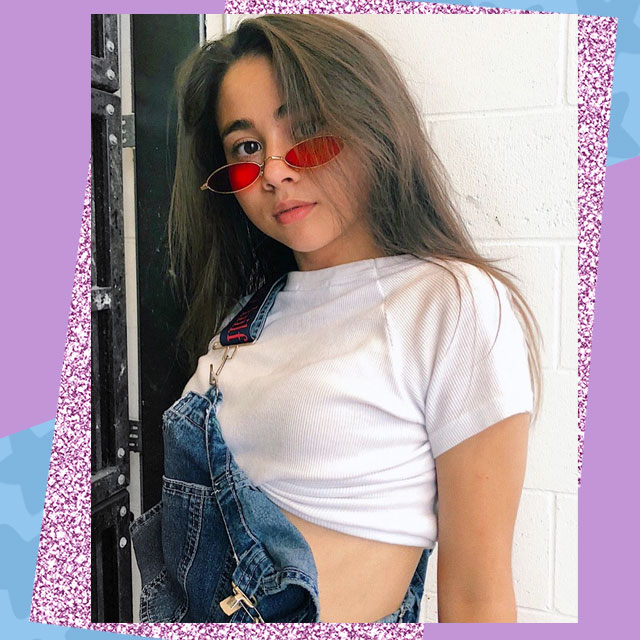 Tell us a little bit about YOU!

CIARA RILEY WILSON: Hi! I'm Ciara Riley Wilson, a 17-year-old actress and dancer. I'm originally from Portland, Oregon. I love sketch comedy and improv and my favorite dance style is hip-hop. My favorite quote is, "If you want something you've never had, you have to do something you've never done."
You star as Athena in the Disney Channel Original Movie, Kim Possible. Tell us a little bit about your character and what it was like to take on the role.

CIARA: In Kim Possible I play Athena, a new character who wasn't in the original cartoon series. She is a new girl at school and the ultimate fan of Kim Possible. Kim and Ron befriend her and she becomes the newest member of Team Possible! It is a dream come true for her to be in the middle of all the action and adventure.

I was very excited to bring a new character into the world of Kim Possible. I loved creating her backstory and putting parts of my personality into the character. It was also cool to be able to do so many stunts and take on the physical and athletic aspects of playing Athena!
Who are some of your favorite fictional heroes?

CIARA RILEY WILSON: Other than Kim Possible of course, my favorite fictional heroes are Mulan and Wonder Woman! They are some of the strongest, most empowering girl power characters in film. I feel like I was positively impacted because of the female characters I grew up watching in film and on TV.

I hope the story of Kim Possible and my character Athena will inspire the next generation of little girls to be strong as well!
Ron Stoppable's sidekick is a naked mole rat named Rufus. What animal sidekick do you wish would follow you through all your IRL adventures?

CIARA: A raccoon! My favorite animal has always been a raccoon, so I think it would be a great sidekick. Racoons are the perfect balance of adorable and fiercely savage, so it would be a good companion for every situation, but only if the racoon was super smart like Rufus.
How do you shine bright?

CIARA RILEY WILSON: I shine bright by having a positive outlook on life. In order to stay positive and confident, I live by this golden rule: don't say anything to yourself that you would be offended by if somebody else said it to you. Whether it be after a bad audition or if I'm just having an off day, I continue to lift myself up and keep positive thoughts in my head.

Everyone struggles with confidence! Being a teenager while also in a judgemental industry can really take a toll on your self-confidence. However, it's all about mindset. It doesn't matter what you go through, it matters how you handle it! If you are lifting yourself up throughout the day with positive messages, you can conquer anything.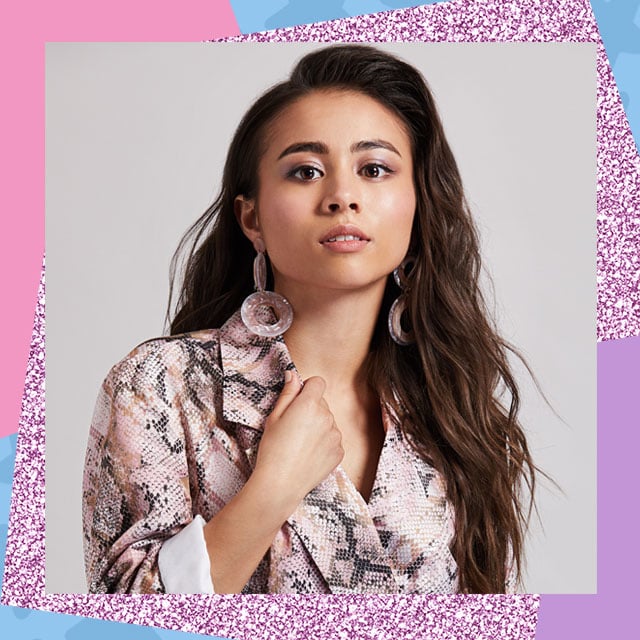 The women who inspire me are…

CIARA: My mom, my acting coaches Cynthia Bain and Mea Hack, the incredible women on the stunt team for Kim Possible including Melissa Stubbs, Kim Chang, Atlin Mitchell, Shai Debroux, our executive producer Zanne Devine, as well as my co-stars Taylor Ortega and Sadie Stanley.
I am most passionate about…

CIARA RILEY WILSON: Telling as many stories as possible. I became an actress to be able to portray and share stories of incredible people doing extraordinary things. It's amazing to be able to watch a movie or show and see some of yourself in a character. As an actress, I love learning things about myself and growing as a person while I play these fascinating people on screen as well.
I feel most confident when…

CIARA: I have my amazing team by my side! Friendship is a huge theme in Kim Possible and the movie shows that having supportive friends can help you through the toughest of problems. I am so grateful for my incredible group of friends and support system. With them by my side, there's nothing in this world I can't accomplish!
My biggest dream is…

CIARA RILEY WILSON: To impact as many people as possible! Whether it be making people laugh on TV, responding to supporters through direct messages, or just smiling at strangers on the street, I want to make a positive impact to the community.

I believe the root of everything is human connection and I hope to reach as many people as possible in my life!
The advice I want to share with other girls…

CIARA: Nothing is ever too far out of reach. When I was a young girl watching Disney Channel, it felt like being on the other side of the screen was a dream that was not possible! With determination and persistence, I made that dream come true. Whatever it is you want to do in life, put your energy into making it happen. Even if you face obstacles, never give up and you will reach your goals!
Now that you know everything there is to know about Ciara Riley Wilson, see if you can ace our Call Me, Beep Me Lyrics Quiz! You can get to know our past Shimmering Stars here!