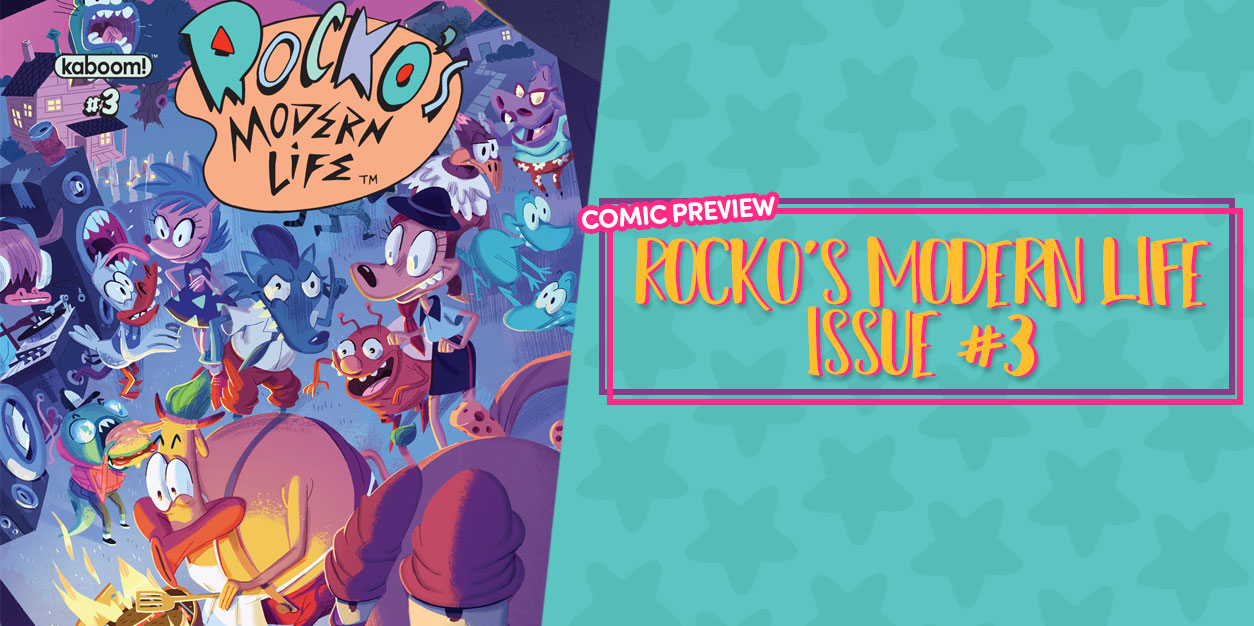 Rocko's Modern Life #3 – Boyz Night and Heartache
If you're looking for a good snort-laugh, look no further than Rocko's Modern Life #3 from KaBOOM!, an imprint of BOOM! Studios. This third issue is by far the funniest issue yet! So far this series has done a great job of nailing that nostalgic Rocko silliness, but this particular issue 100% feels like it could have been based on a classic Rocko's Modern Life episode. It's over the top bizarre in the best way, and there are so many great jokes not just in the text, but sprinkled throughout the scenery.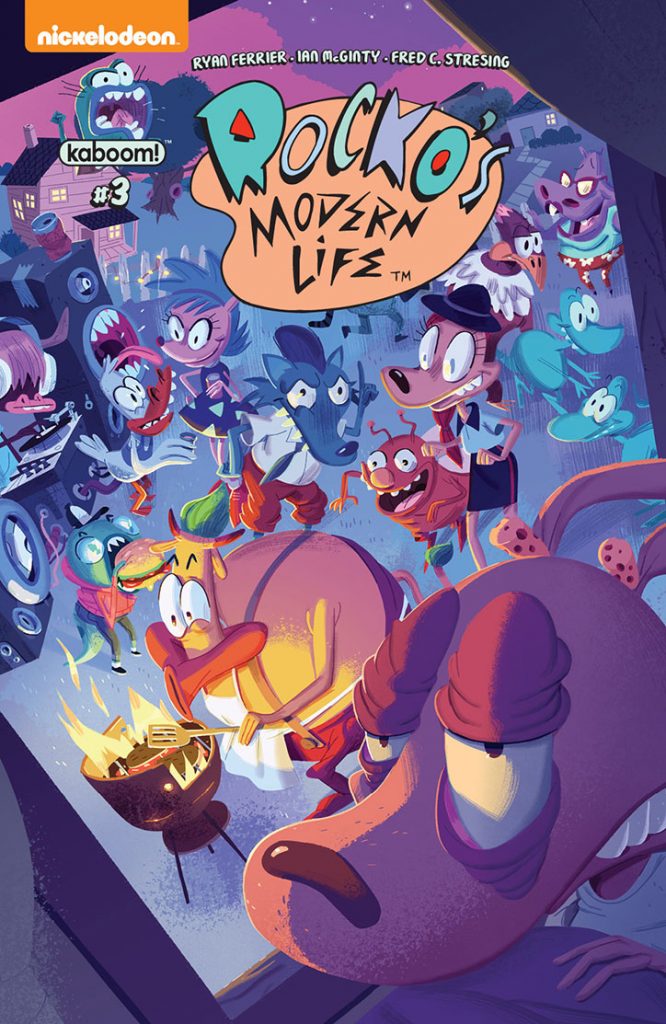 In Rocko's Modern Life #3, Rocko is working at the Wheely Kleen car wash, and while it's not the most fabulous job, he's just happy to be making some honest cash. Mr. Bighead drops by in an inconsolable fit of tears when he gets dumped by Bev, so Rocko does what any good friend would do. Invites him out for a BOYZ NIGHT! As you can imagine, Rocko, Heffer, and Filburt manage to make it one crazy night that Mr. Bighead won't soon forget (no matter how hard he tries!). Can the guys convince him to move on or will he try to win back Bev's heart?
PREVIEW – Rocko's Modern Life #3:
The bonus story in this issue is exciting for fans of the Rocko cartoons. It features Bloaty and Squirmy, the parasites who live in Spunky's fur! We think Tony Millionaire did a great job bringing these iconic characters to life. We're definitely hoping for another Bloaty and Squirmy appearance in future issues.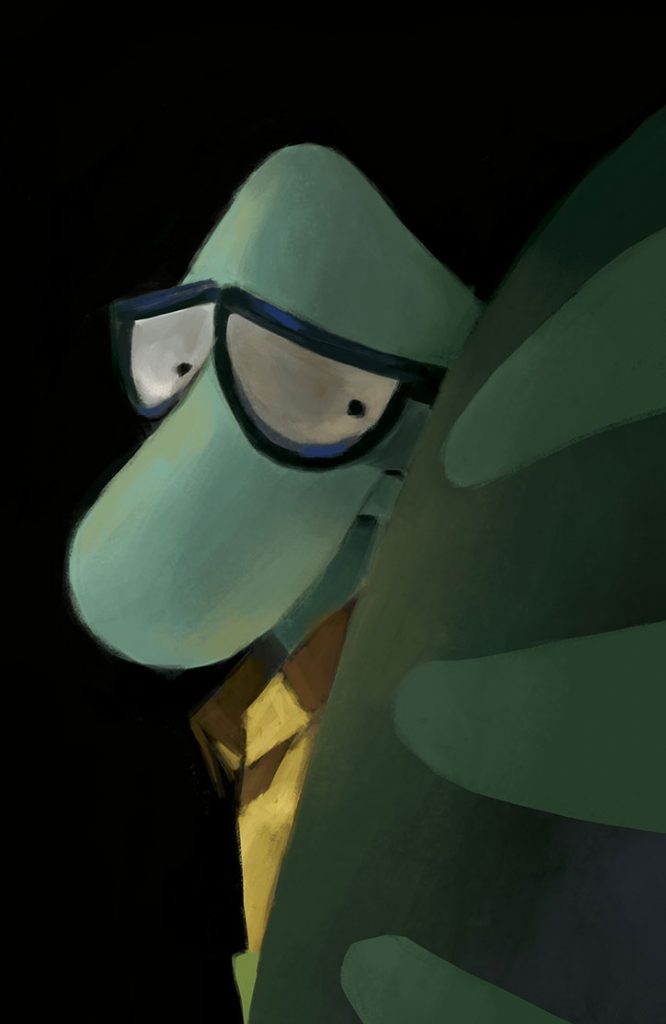 We've shined a light on the creative team behind this series before for how great they are, but after an issue like this, it feels wrong not to mention what a great job they're doing. Every issue oozes fun, brings the laughs, and feels so fresh for new readers while still giving fans of the Nickelodeon series the nostalgia they're looking for. Ryan Ferrier, Ian McGinty, and the rest of the Rocko team are crushing it, and we can't wait to see what ridiculous shenanigans are waiting for us in Issue #4.
Rocko's Modern Life #3
Publisher: KaBOOM!, an imprint of BOOM! Studios
Writers: Ryan Ferrier
Artists: Ian McGinty
Colorist: Fred C. Stresing
Letterer: Jim Campbell
Cover Artists:
Main Cover: Jorge Monlongo
Subscription Cover: Miguel Mercado
Look & Find Cover: Bachan
Price: $3.99
Synopsis: When Mrs. Bighead leaves Mr. Bighead, it's up to Rocko and the gang to convince him that everything will be okay!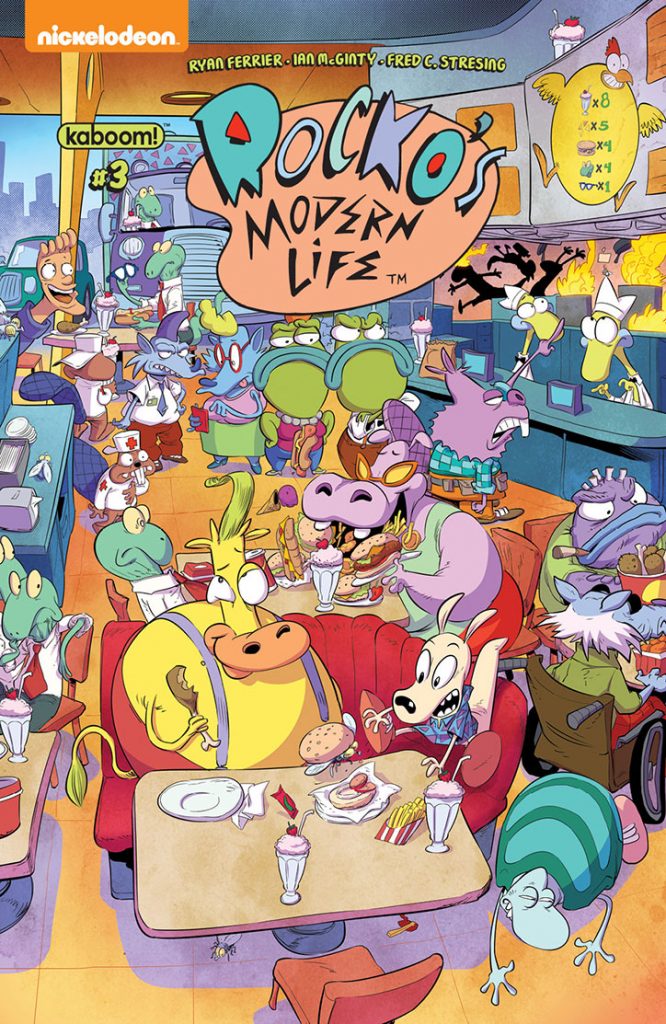 Can't get enough classic Nickelodeon? Check out our interview with Box Brown and Lisa DuBois, the writer and artist behind the Rugrats comic series!