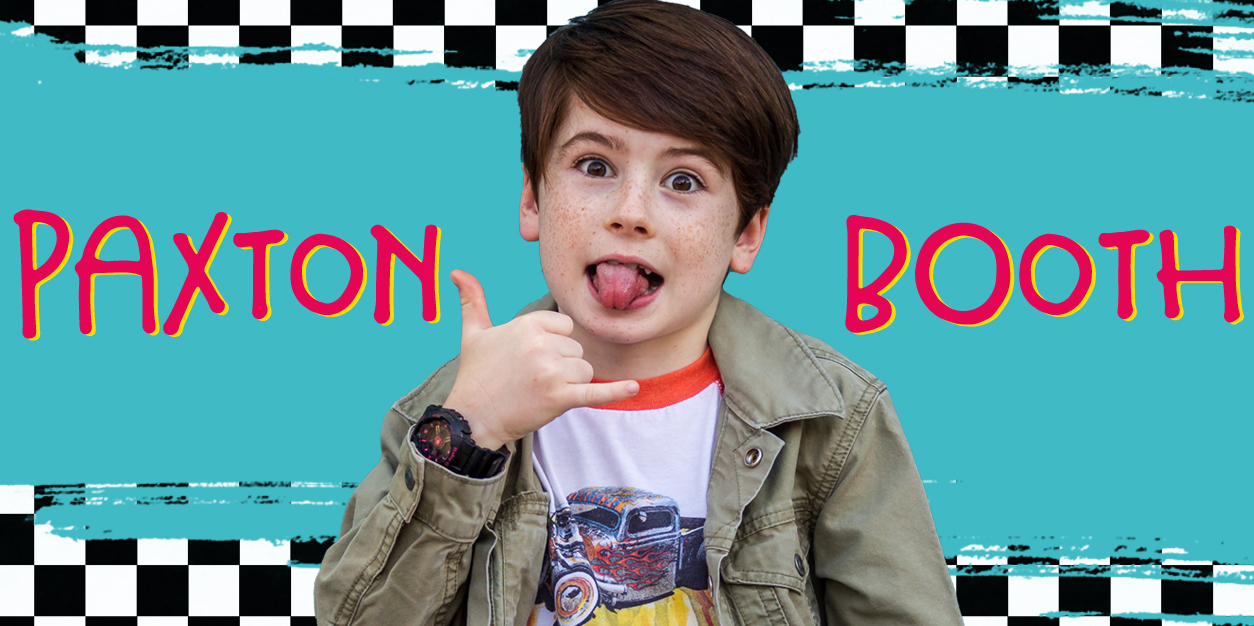 Paxton Booth Talks Coop & Cami, His Love of BMX, and the Film Icon He Admires
Paxton Booth's life is pretty sweet! You likely recognize him from the new Disney Channel series, Coop & Cami Ask the World, where he stars as Coop and Cami's adventurous younger brother, Ollie! At just 8 years old, Paxton loves riding BMX, watching classic horror films, and loves rocking a David Bowie-inspired wardrobe. He's literally one of the coolest kids we've ever had the pleasure of chatting with!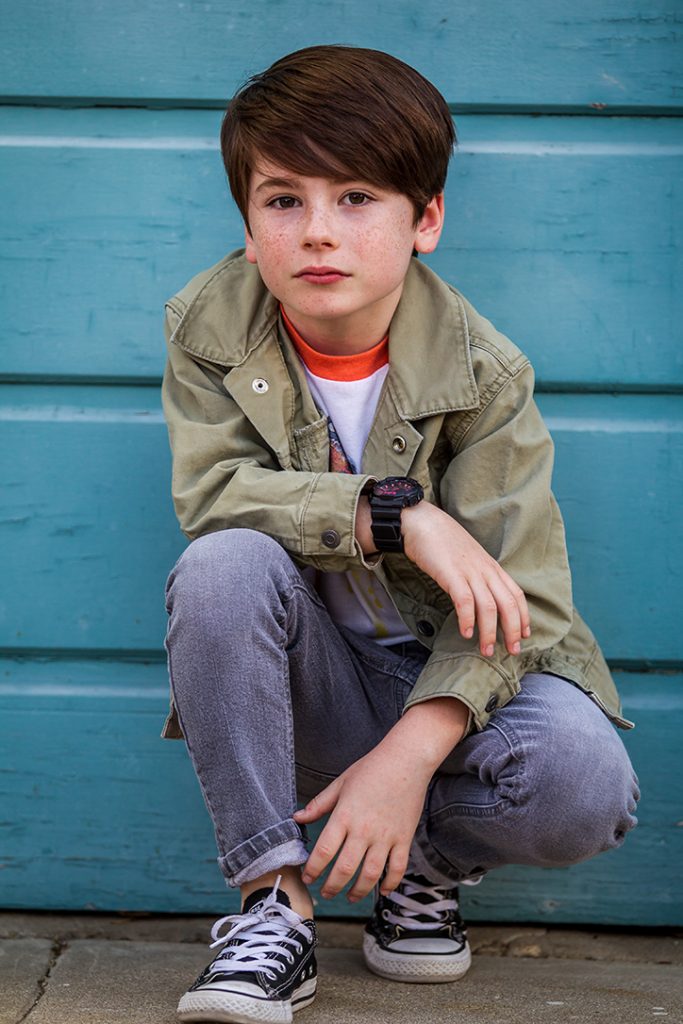 Get to know more about Paxton as he talks about Coop & Cami, his love of Tim Burton, and the causes that are close to his heart. Paxton also recently took over our Instagram Story where he shared experience attending the taping of Mickey's 90th Spectacular special. Be sure to head over to our Story Highlights to check it out!
Get to Know Paxton Booth:
Your new show, Coop & Cami Ask the World just premiered on Disney Channel! Tell us a little about the show and what fans can expect to see.

PAXTON BOOTH: Coop & Cami Ask the World is a family show about a mom and her four kids growing up in today's digital world. The two middle siblings Coop and Cami have an online show called Would You Wrather where they ask their fans for help with everyday issues or which silly stunt they should do. Coop's best friend, Fred, and the rest of the family help out with the channel and sometimes it gets messy!

How would you describe your character, Ollie Wrather? Do you have anything in common with Ollie?

PAXTON: Ollie is Coop and Cami's little brother. He is a fearless boy who has no filter, he says whatever comes to his mind. He is also the "test pilot" for the online channel. When it comes to the stunts, Ollie and I are very much alike. I think it's really fun flying in the air and being suspended from the ceiling just like Ollie. But when it comes to the gross gags, I'm not a big fan.

It seems like you and the Coop & Cami crew are all really close. Do you have any favorite memories from filming?

PAXTON: Yes, we are all very close. We shot the pilot a year ago and we've all grown up together since. Some of my favorite memories have been behind the scenes. The first time we all got together since the pilot was at an event on St. Patrick's Day. We all dressed up and danced like crazy! We hadn't seen each other in a few months and it was such an awesome night!

Do you have a favorite DCOM?

PAXTON: Definitely ZOMBIES! It's a really funny movie with super catchy songs that I sing all the time. Meg Donnelly and Milo Manheim have such awesome chemistry! If there is going to be a ZOMBIES 2, I'd love to be in it (wink wink)!

We hear you're a Tim Burton fan. How have his movies inspired you as an actor? Do you have a favorite?

PAXTON: I really enjoy watching Tim Burton movies and I'm a massive fan of his. I'm inspired by his ability to take a story and twist it into something unlike anything else. All of his stories have a creepy tone, and that's the best part! My favorite Tim Burton movie is The Nightmare Before Christmas. It has a great message and an awesome soundtrack.
You're quite philanthropic for such a young age. Can you share a little about the causes you are passionate about and how you're hoping to make a difference?

PAXTON: I have several interests. Animal rescue is close to my heart. I would really like to help clear the shelters. I would also really like to help spread the message to kids that it's ok to be yourself. Don't be afraid to be different. And it's always okay speak up and speak out. Self-love is so important!

What is something that makes you feel confident?

PAXTON: When I'm around people who support me and don't judge me for being me is what makes me feel confident. My dad always says to surround yourself with good people. I think that's some of the best advice I've ever received.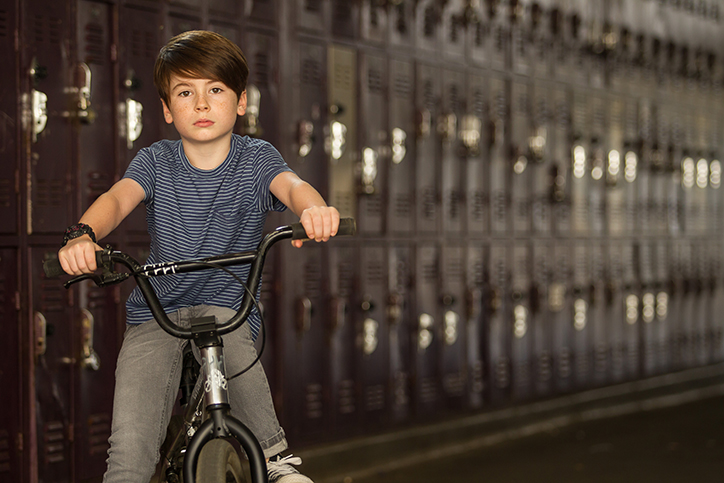 We're dying to know about your interest in BMX! How did you get started? How do you feel when you're tearing up a track?

PAXTON: My dad used to ride a lot and was a BMX magazine editor, which is why I started riding a Strider pushbike when I was two-years-old. I started riding a pedal bike without training wheels when I turned three. Riding skateparks and racing BMX is so much fun because it's all about me and I have control over how fast and high I go. One of my favorite places to ride is Camp Woodward.

Do you have any words of wisdom you'd like to share with your fans?

PAXTON: Just be yourself! Don't be afraid to be different. Surround yourself with people who love you for you!
Now that you know Paxton, get to know his Coop & Cami co-star, Olivia Sanabia!