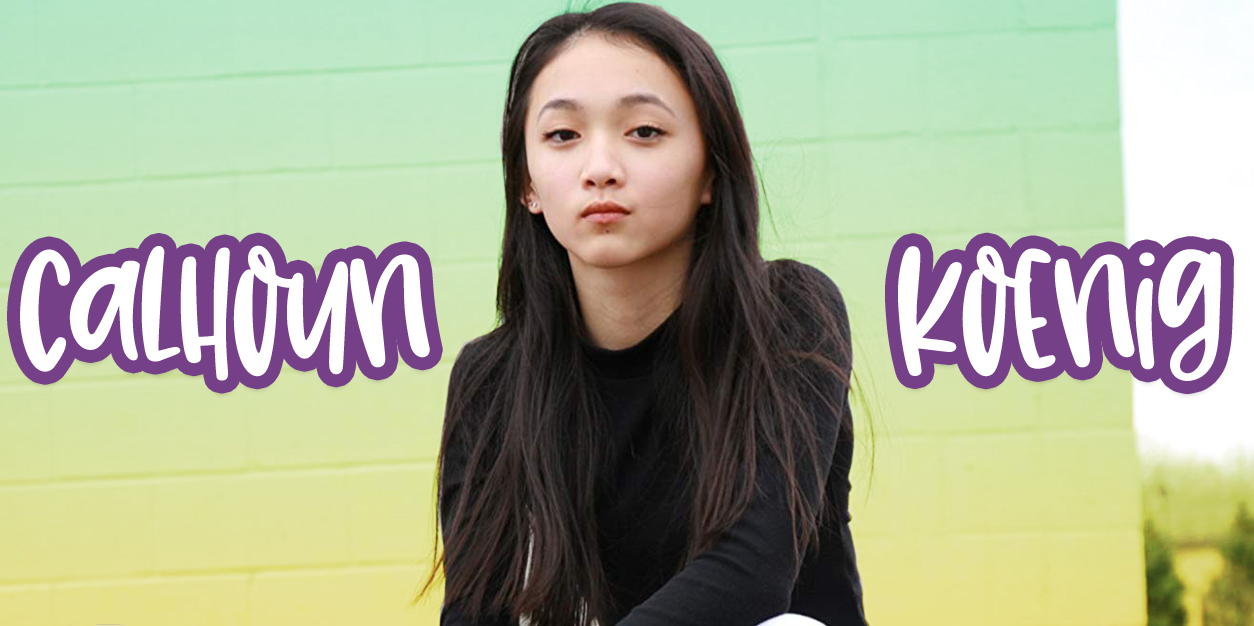 Calhoun Koenig Shares her Experience Working on Bennett's Song and How She Learned from Rejection
Calhoun Koenig is a passionate young actress who recently appeared in the film, Bennett's Song, an emotional story of acceptance, the power of music, and discovering the true meaning of family.
Like a lot of our readers, Calhoun began her acting journey a bit shy and unsure, but once she finally made her way to the stage, she fell in love with her craft. Playing Pearl was an important moment for Calhoun, as she learned more about her own heritage, who she is, and found her confidence not just on-screen, but off as well.
View this post on Instagram

We got the honor of chatting with Calhoun about Bennett's Song, her biggest passions, and a life-changing rejection that inspired her.
Get to Know Calhoun Koenig:
Tell us a little about yourself and how you first discovered your love of acting.

CALHOUN KOENIG: I was actually quite shy and honestly, I still am, but I had a strong singing voice at a young age. The teacher of the show choir at my dance studio convinced me to take her acting class to get me out of my shell. Three weeks later she was telling my parents "get this girl to a theatre…she's a natural". I fell in love with the stage and did 20 musicals in 4 years. When I was 11, the roles started getting smaller (there's a lot of kid leads and late teen leads, but not in between). Some theatre friends were doing a lot of local films and got me into it and I fell in love with it.

You star as Pearl in the new film, Bennett's Song. Tell us a little about your character and what fans can expect from the movie.

CALHOUN: Pearl is the leader of a rock band. She is bold and knows who she is. Her family goes through a big change that throws a wrench in her plans. What young people will love about this movie is that it is a timely celebration of diversity, the antithesis to all the divisiveness in the world today. It is also a celebration of family, music and reaching for your dreams.
Do you share any similarities with Pearl?

CALHOUN: Some. We are both adopted from China. Pearl is much bolder and more sure of herself, but honestly, playing her changed me. In the film, she is working on a term paper about her heritage. I actually researched and wrote the paper we use briefly to prepare for the scene. It got me much more interested in my heritage and I convinced my parents to visit China this summer. Also, I fell in love with the vintage clothing she wears and it made me more confident in expressing my artistic nature through my wardrobe.

What is something you are passionate about?

CALHOUN: Aside from acting – art, travel and scuba diving. Right now, I'm painting or drawing every day. I think it's essential to experience other places and cultures to grow as a human. I got certified to scuba dive the week I turned 12…that's the age you are allowed to dive in the ocean commercially. My mom took me on a shark dive in the Bahamas for my 12th birthday. It was one of the coolest things I've ever done.

Tell us a little about someone who inspires you and why.

CALHOUN: I'm betting I'm the first person to say this, but Eugenie Clark…look her up. She was one of the first women to become a master scuba diver. She broke down so many walls in marine biology. She was the first woman to open her own marine biology lab. She has a bunch of species named after her. She was known as the National Geographic Shark Lady. She has studied sharks in every ocean and taught us so much and saved so many of them. I got to meet her on my 10th birthday. She was 83, still diving regularly and still working at her lab at Mote Marine Aquarium in Sarasota, FL.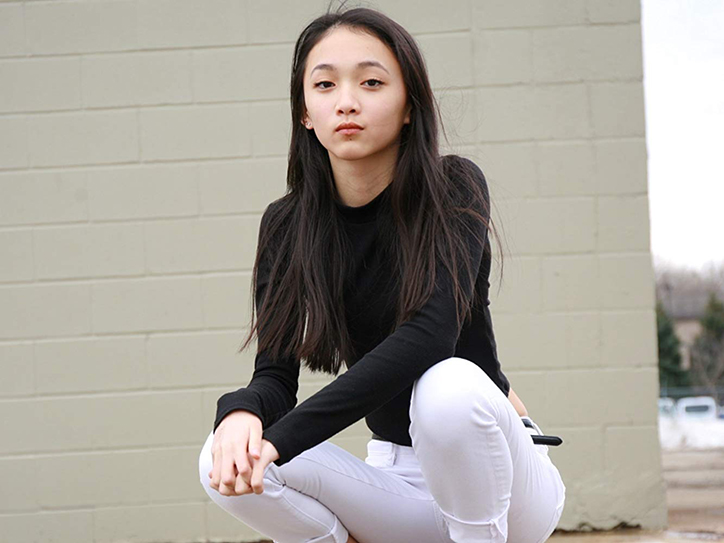 What is the most delicious thing you've eaten recently?

CALHOUN: Loaded baked potato.

What is a goal you have for the future?

CALHOUN: I'd love to direct films. I'm currently working on writing and producing my second short film. Film is so accessible now and a wonderful way to express yourself.

Do you have any advice you'd like to share with your fans?

CALHOUN: To be honest, it feels strange to answer this question at 16. I'm still figuring it all out just like anyone. But some of the best advice I've been given is to fail and celebrate your failures. It's how we learn. When I was 11, I lost a role in community theatre that I wanted so badly. I knew I was probably too young for the role, but I worked so hard for it for months. When I didn't get it, it lit a fire under me to find new opportunities and big new challenges. If I hadn't failed, I probably wouldn't be where I am in my film career.
If you loved getting to know Calhoun Koenig, we think you'll love getting to know actress Makenna James!