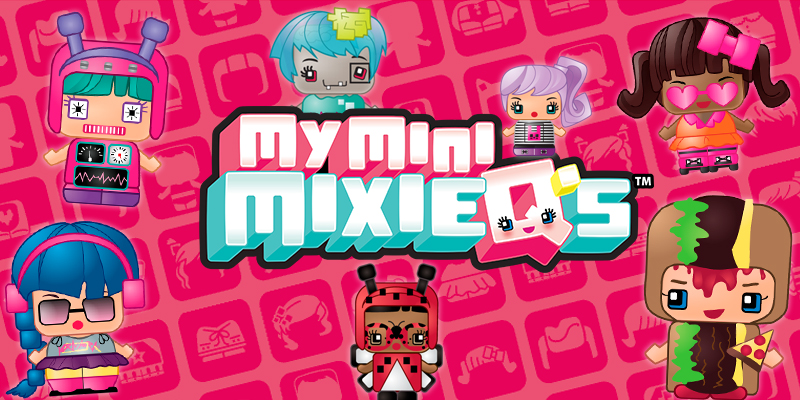 My Mini MixieQ's are Tiny, Cute, and Your Newest Obsession
Love Shopkins, Lil' Butters, and Monster High Minis? You're going to love My Mini MixieQ's, the newest line of collectable toys from Mattel. These tiny little cuties are about an inch tall, and unlike a lot of similar collectable toys, you can actually mix and match their hair and clothes!
My Mini MixieQ's Series 1 started releasing in June, and Series 2 is coming this September. As soon as we discovered these adorable little cuties, we NEEDED to have them so we could tell you guys everything you need to know about them. We grabbed a Fashion Pack, a Mini Room, and a Mystery 2-Pack so we could show you guys what to expect with each purchase and exactly what's what in the world of My Mini MixieQ's and why it's totally hip to be cube!
Mystery 2-Packs and 4-Packs:
This is the cheapest way to get your hand on some My Mini MixieQ's and get your collection started. Each Mystery 2-Pack comes with 2 figures, 2 hairstyles, and 2 outfits, and a checklist. Each character has a specific hairstyle and outfit it's meant to wear, but they're removable so that you can mix and match amongst your entire collection! These packs are $2.99, and are blind boxed, so you never know what you're going to get! (We got London and Mod Girl, in case anyone is curious!) Mattel also sells 4-Packs which are $4.99 and they come with 2 characters, a mystery figure, and a pet. In the 4-packs you can tell exactly what you're getting except for the mystery figure, which comes in a black bag.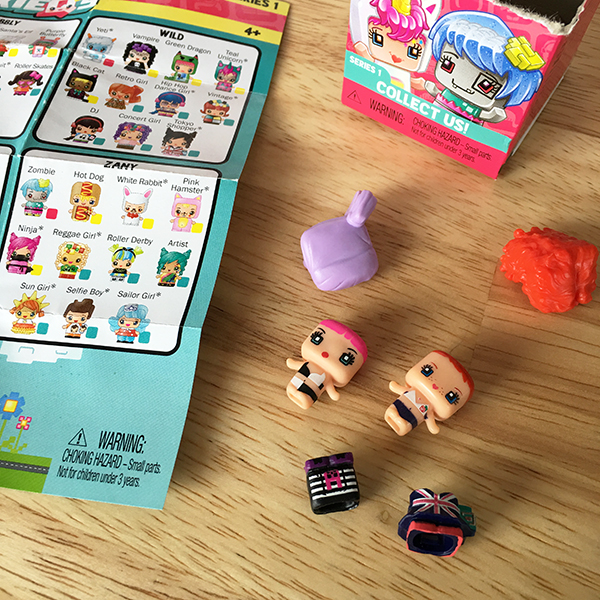 While reviewing your checklist, you'll notice that some of the characters have a different color checkbox or an asterisk (*) next to their character. The colors of the checkbox let you know the rareness of your figure. If it's blue, it's an "Every Day" figure, meaning it's easy to come by. Yellow means "Special", making it harder to get and have a more detailed costume. Pink is "Ultra Special", these are the hardest to get and have the most over the top awesome outfits and costumes. We're sure with one glance at this checklist you'll be desperate to collect them all – each one is cuter than the last. (We're absolutely DYING to get our hands on the Donut and the Girl Robot. Oh and the Shark!)
If you see a * next to a character, it means it's coming in Series 2.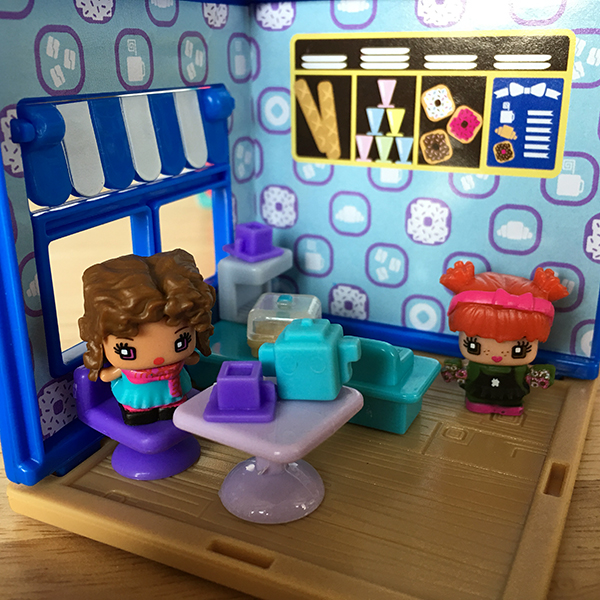 Mini Rooms and Playsets:
The Mini Rooms and Playsets help you take your collection to the next level. Instead of just having a bunch of MixieQ's hanging out on your shelf, you can give them a tiny little world of their own!
We picked up a Café Mini Room, which was $9.99 and came with everything we needed in order to build a cute little coffee shop. In addition to tables, chairs, cups, and pastries, the set also came with 2 characters and a mystery figure. (Our mystery figure was Roller Skates, who's cooler and more stylish than we'll ever be.) You can see which characters you're going to get right through the box, but the mystery figure remains a mystery until you open it up, since it comes in one of those black bags. You can also purchase a Candy Shop, Pet Store, and Beauty Salon Mini Room. Each Mini Room can snap together with the other rooms and playsets so that you can create a huge, fun world for your Mini MixieQ's.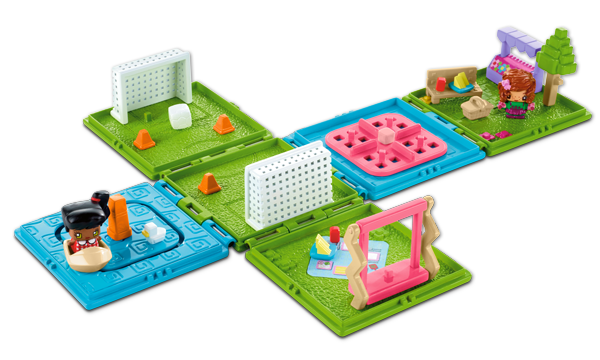 We didn't pick up a playset, but as you can see above, it's a bit different than a Mini Room. The Playsets fold out into their own little worlds. Right now you can get an apartment playset (living room, bedroom, kitchen, etc.) and a park playset (picnic, soccer net, boat ride, etc.) The playsets fold up into a cube when closed and like the Mini Rooms, they come with 2 characters and a mystery figure. We haven't seen the playsets for purchase anywhere yet, so we're not sure how much they cost or if they're even released yet. (Maybe they'll be part of the Series 2 release in Sept?)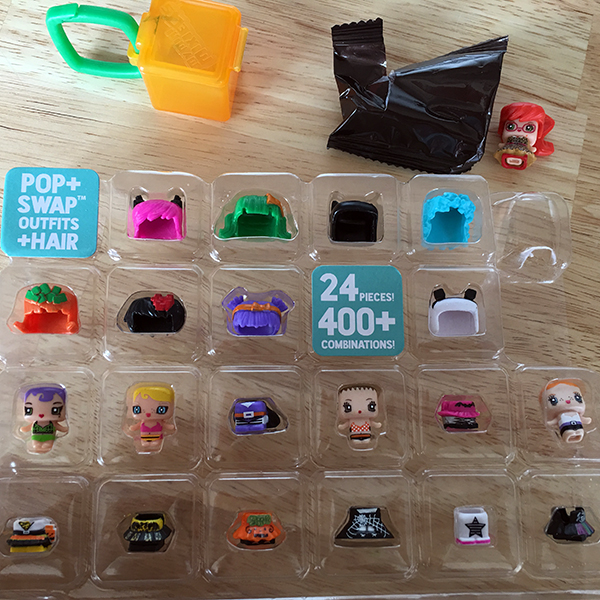 Fashion Packs:
Right now, there are 3 fashion packs available – Costume Party, Fairy Land, and Winter Holiday. We picked up the Costume Party pack for $12.99 because we couldn't resist the Halloween theme. Each Fashion Pack comes with 4 figures, 8 hairstyles, 8 outfits, a Carry Case keychain, and a mystery figure. (We got Retro Girl!) The purpose of the fashion packs is exactly what you'd think – to give your MixieQ's a whole slew of new outfits and hair choices that they can rock on different occasions. You can even match them to your own outfit and then show them off in your Carry Case by clipping it to your backpack!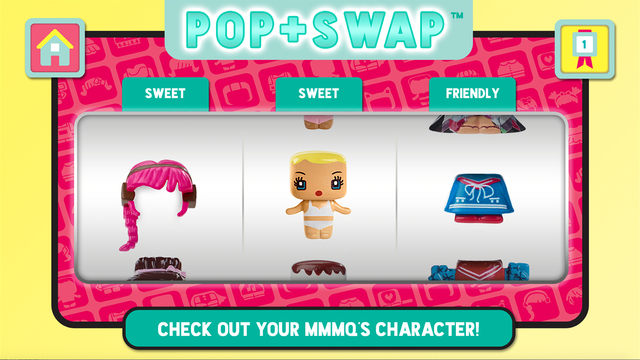 Now that you're totally obsessed with My Mini MixieQ's and are a total expert, you'll want to download the app! It's available now on iOS devices (for free) and it has an interactive checklist so you can keep track of all the MixieQ's you have (and learn all about the ones you don't), play fun games, and even create your own MixieQ fashion combinations. Even if you don't actually own any yet, the app is worth a look. You'll level up and earn badges as you add to your collection and play with the app, and we're sure more app updates are coming soon.
All in all we really felt like all of the Mini MixieQ's products were reasonably priced and we loved being able to Pop and Swap their hair and outfits to make tons of unique combinations. With more MixieQ's on the way, the possibilities are pretty much endless.