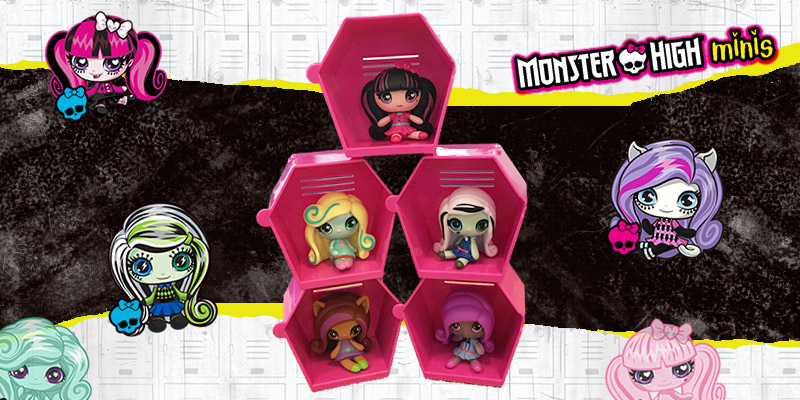 Everything You Need to Know About Monster High Minis
Attention Ghouls and Mansters! Monster High Minis have arrived, and they're completely fangtastic! These frightfully cute collectables are only about 1.5 inches tall, making them the smallest and cutest Monster High toys yet! (They're even smaller than the Mega Bloks minifigs!)

Here's everything you need to know before you start collecting:
1. There's over 70 minis to collect…
…and that's just Series 1! Series 1 just released exclusively at Walmart stores in May, and will be rolling out to other retail stores soon, making it even easier to get your claws on them!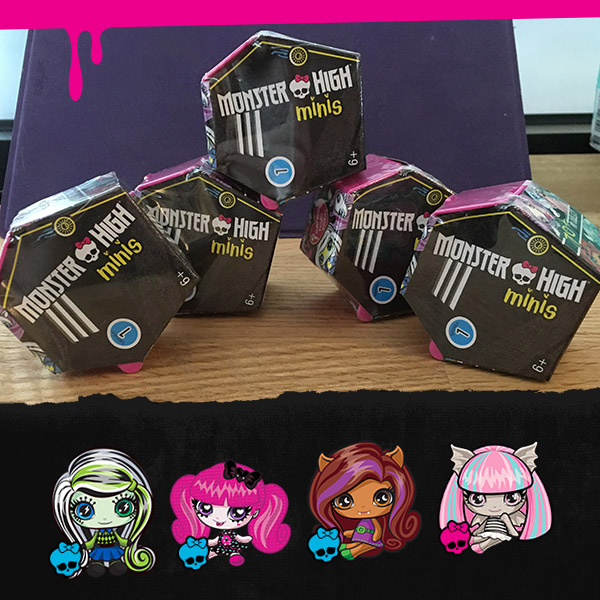 2. You never know what you're gonna get!
Like Shopkins, the Monster High Minis come as a blind-box/bag, so you don't know which one you've got until you've opened it. We've seen them come in foil bags (similar to LEGO Minifigures, Shopkins, etc) as well as in pink coffin lockers. We really love the lockers because they're stackable, which means that you can build out a scary cool display for the toys without needing to make an extra purchase. The lockers snap together side by side and also on top of each other, kind of like a honeycomb.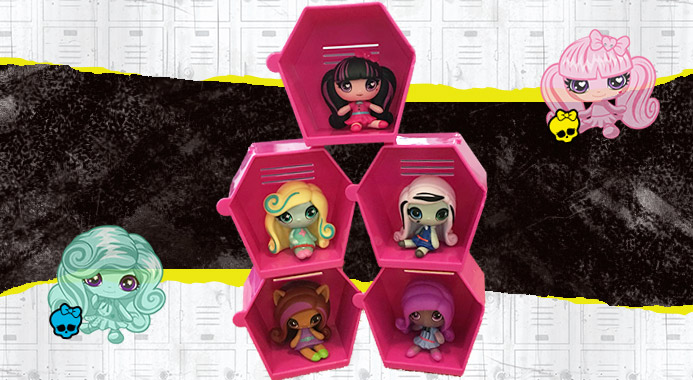 3. They're super cheap!
Each mini is only $2.99, which means it won't cost you a fortune. Collecting minis won't totally drain your allowance, leaving you money for building out the rest of your Monster High collection!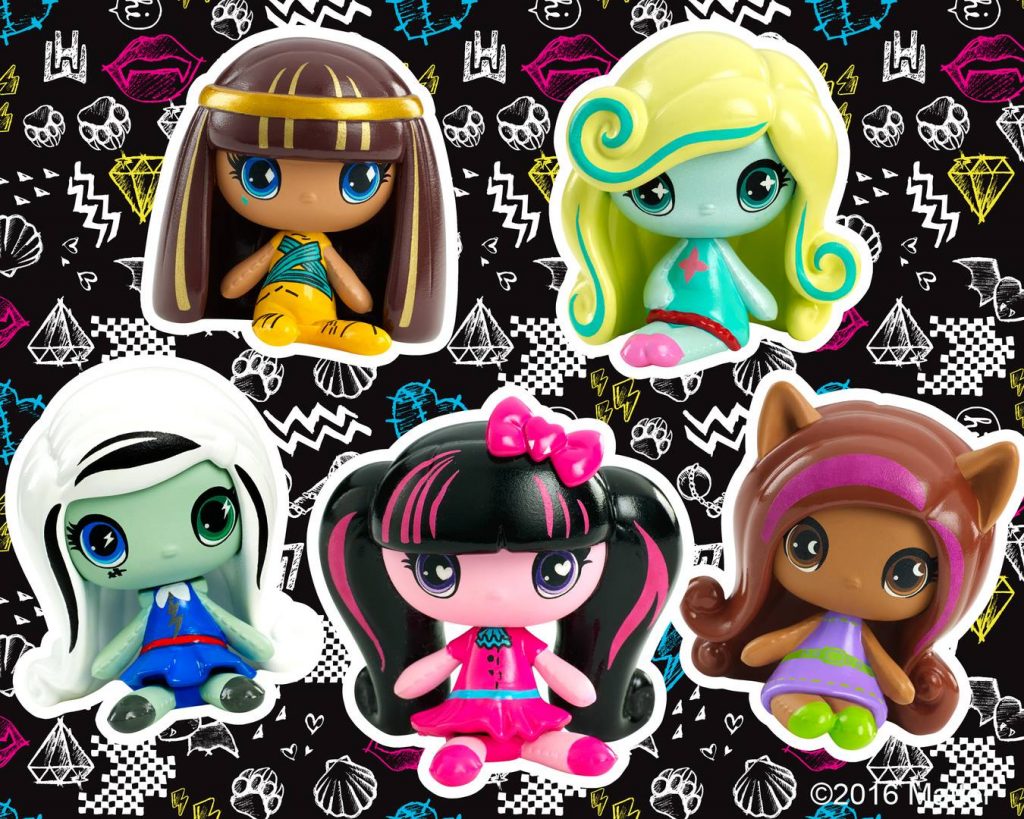 4. There's lots of different variations on your favorite ghouls and mansters!
There are 18 "Original Ghouls" that include all the main characters, like Draculaura, Frankie, Clawdeen, Cleo, etc. These are the main set, and most of them are pretty common. Then, there's a bunch of themed collections that include some of the main ghouls like Frankie and Cleo dressed up in other styles – there's everything from super heroes to candy to beach styles. The best part? They're all part of the series, so you won't have to go out and hunt down each individual collection separately.
The collections include:
Circus Ghouls –
These minis have got on Circus inspired outfits in bold colors and have really freaky-fab makeup.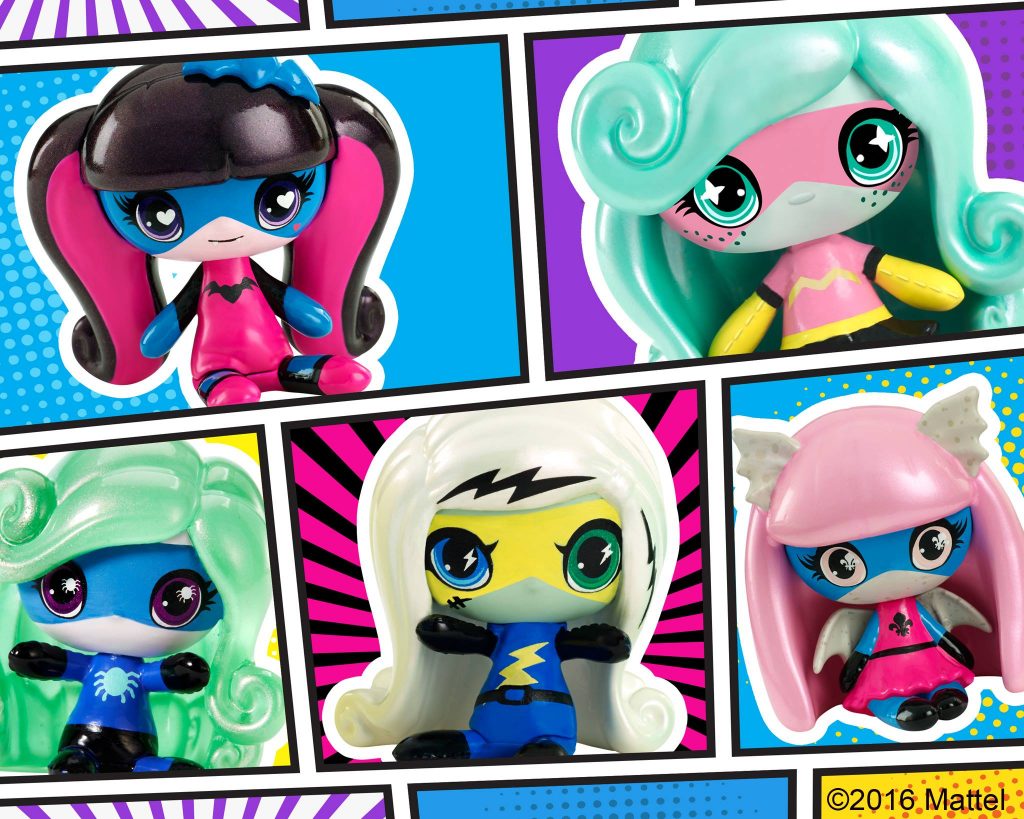 Power Ghouls –
The Power Ghouls are here to save the day! Each mini is rocking a superhero outfit, mask, and shimmery hair.
Getting Ghostly –
These minis are all one solid pastel color and are a bit translucent, since they're ghosts!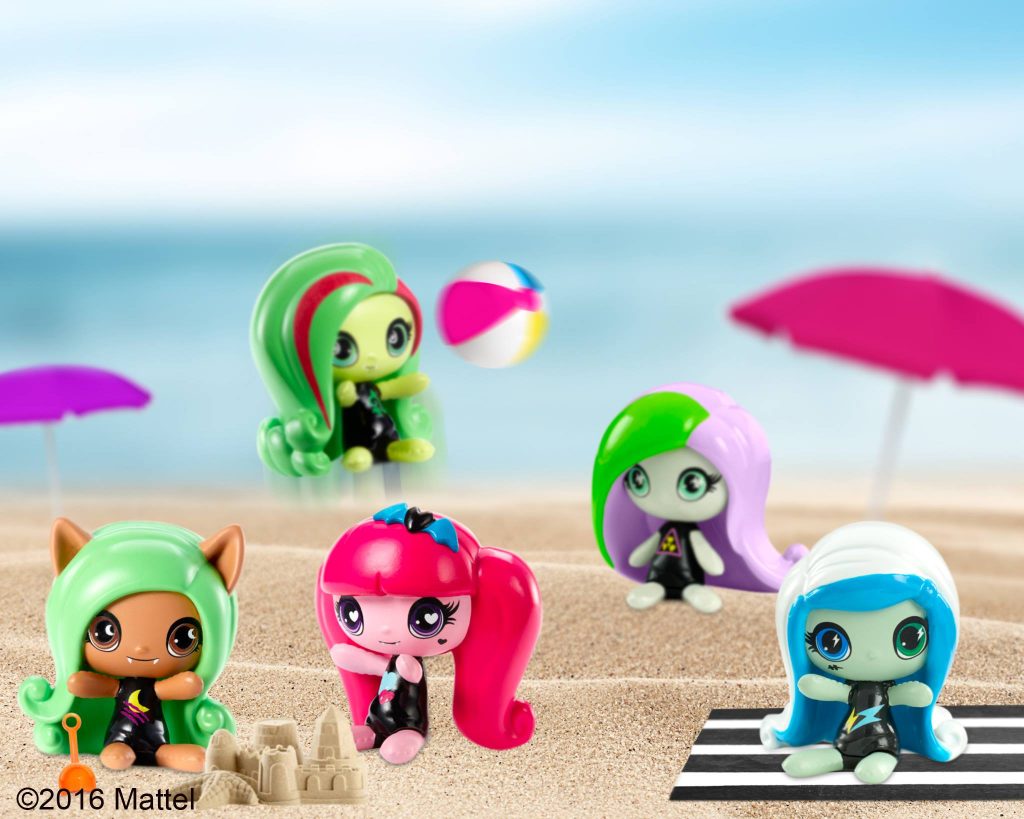 Beach Ghouls –
These minis are ready to hit beach in their scary cute swimsuits.
Rag Doll Ghouls –
These are our personal fav! They've got buttons for eyes and ragdoll inspired outfits.
Sleepover Ghouls –
These minis are getting ready for bed! They've put on their pajamas and have very sleepy faces.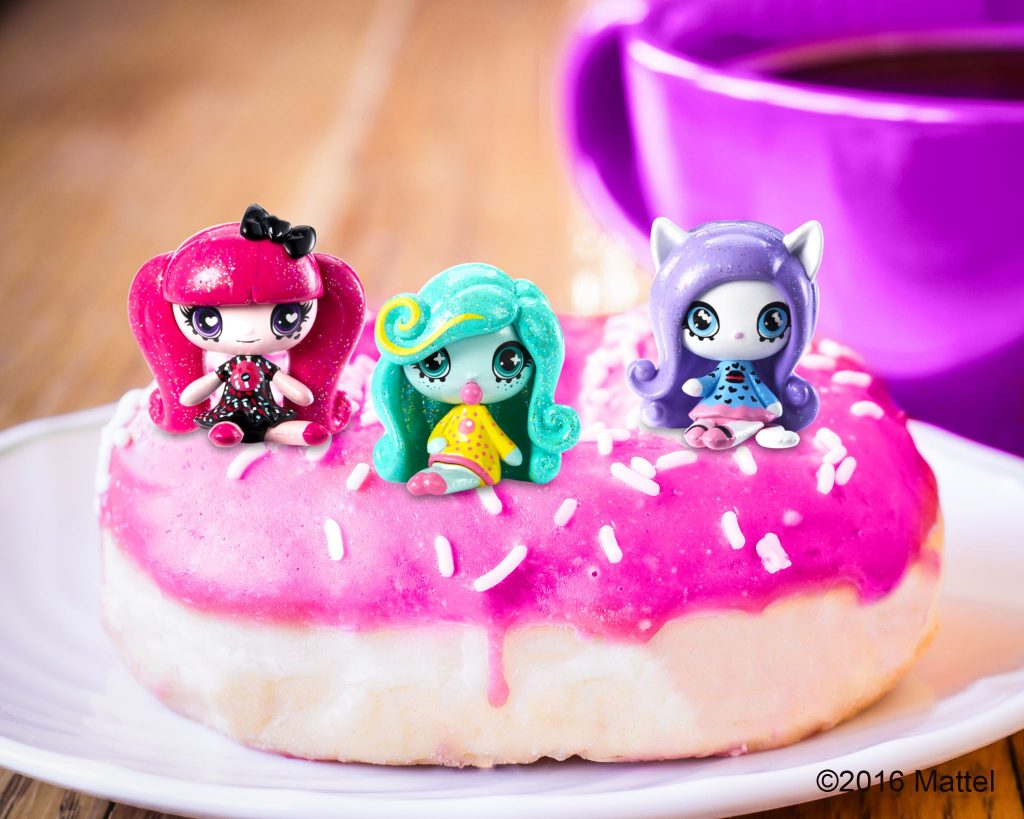 Candy Ghouls-
These are the most delicious minis. Each ghoul has a sweet theme (like donuts, etc) and they have sparkly hair!
Pattern Ghouls –
These ghouls are super unique. Their bodies are covered in patterns, like polkadots and stripes.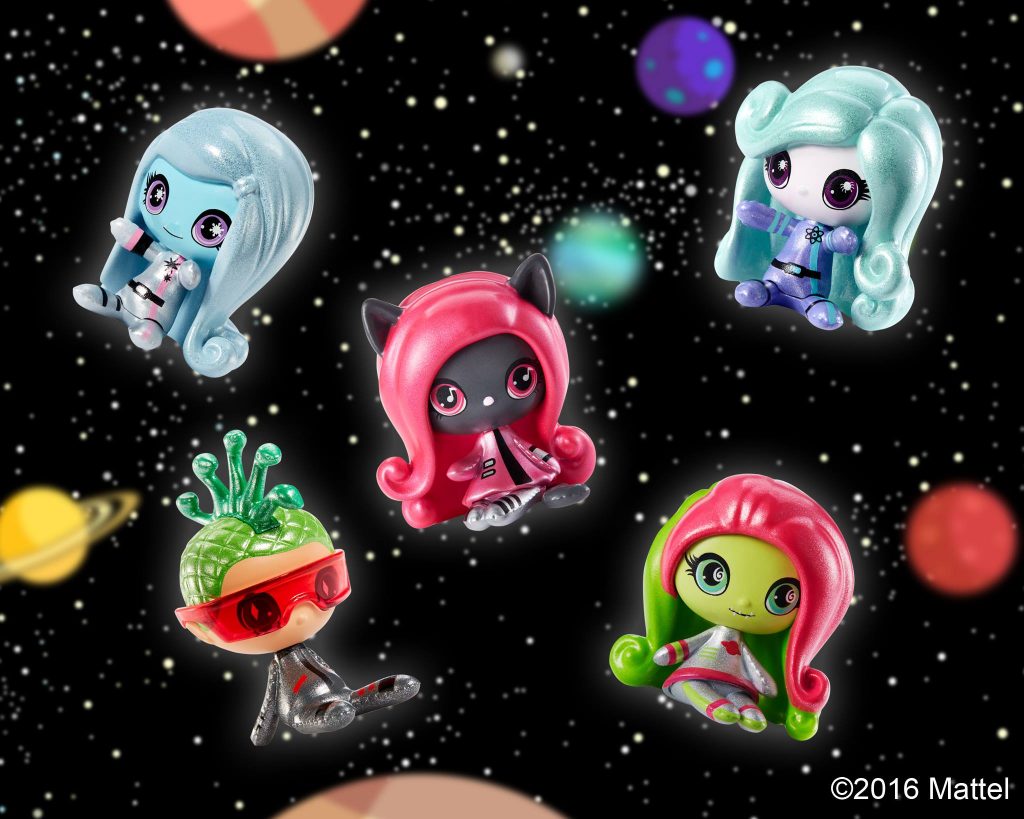 Space Monsters –
The Space Monsters each rock a futuristic spacesuit and have a sparkly hair and metallic shimmer.
In addition to the different styles, you'll also notice that depending on what type of monster the character is, they have special qualities. Lagoona is a sea creature, so her skin is a bit shimmery. Ari Hauntington is a ghost, so she's got a little bit of a see-through body. Despite how tiny the minis are, they really pack a ton of detail.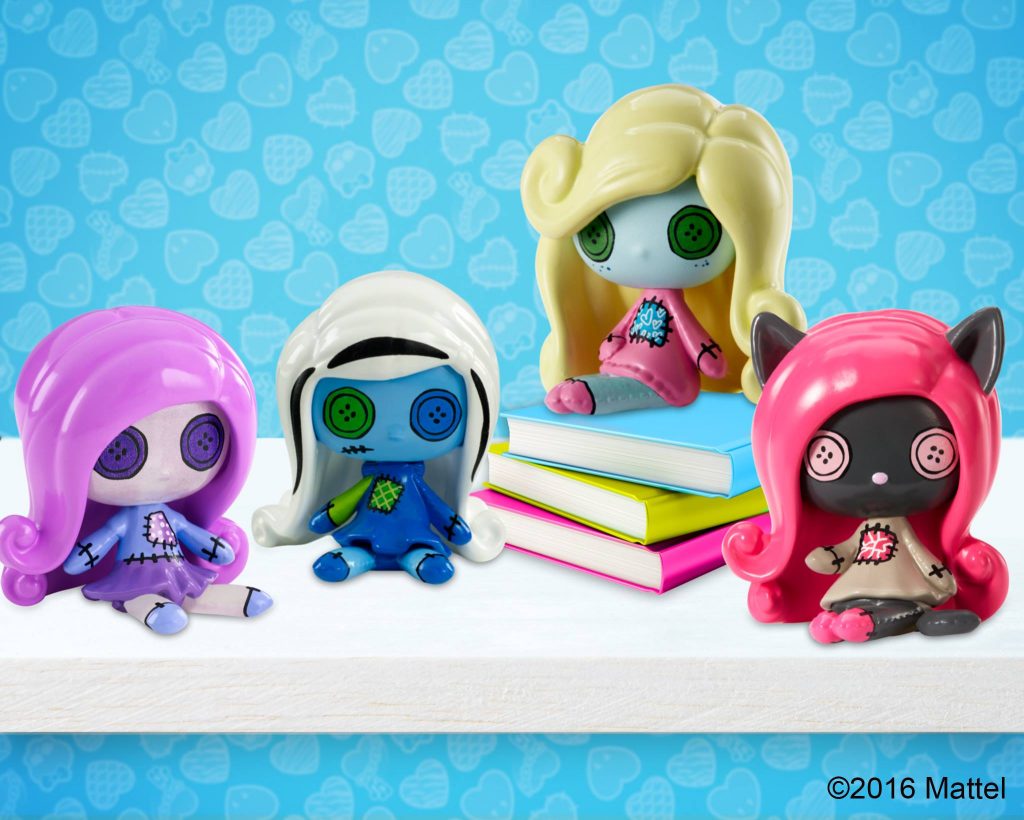 5. Some minis are more rare than others, making it really fun to collect!
Sure, you'll probably end up with some doubles while you hunt for the super rare minis, but it makes trading with your friends that much more exciting! There are 4 levels of rareness – Common, Fangtastic Find, Frightfully Uncommon, and Special Edition. We bought 5 minis and got all Commons, so those more rare ones are definitely going to take a little more hunting.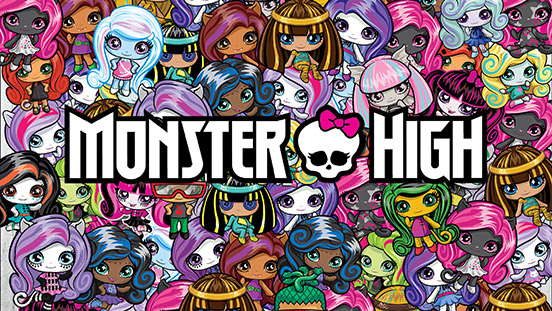 6. There's an app!
If you've already downloaded the Monster High app, you've already got access to the new Monster High Minis collecting game. If you haven't, head on over to the App Store or Google Play Store and download the app to start collecting. You can also view all the available minis on monsterhigh.com at anytime. They've got lots of great pictures of each mini and you can sort by collection.