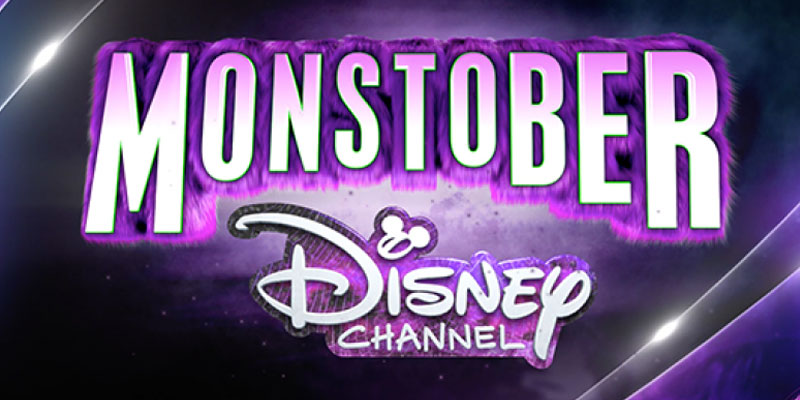 Disney Channel's Monstober 2015 Lineup is Full of Crossovers
Disney Channel is known for it's awesome Monstober lineup each October, but this year is looking to be one of the best yet! In addition to the premiere of Invisible Sister and the always exciting slew of fan-favorite movies like Halloweentown and Twitches, there's something spooky going on with the Halloween episodes of all your favorite shows. They're all going to be monster mash-ups!
All of the Halloween episodes this year are crossovers, so each of the episodes will have guest stars from other shows during Disney Channel's Spooktacular Weekend. Many of the episodes take place at the same Halloween parties and events, so maybe we'll see sneak peeks from other characters along the way as well!
Here's All the Crossovers You Can Expect This Monstober:

Jessie – "The Ghostess with the Mostess"
Crossover Characters: Logan and Delia from "I Didn't Do It"
Details: Stuart takes the Ross kids trick-or-treating and tells them a spooky story of Abigail the ghost. The kids begin to mysteriously disappear. Jessie attends a masquerade party where she falls for a mysterious stranger.

Girl Meets World – "Girl Meets World of Terror 2"
Crossover Characters: Austin and Ally from "Austin & Ally"
Details: Riley and Maya run into an old friend when they meet the 1920's flapper who has been haunting Riley's bay window.

I Didn't Do It – "Bite Club"
Crossover Characters: Trish and Dez from "Austin  & Ally"
Details: Logan and Delia dress up as Albert Einstein and Marie Antoinette when they attend the New York Science Presentation. At the city's biggest Halloween party, they meet Trish, Dez, and a crazy fortune teller. Garrett takes Betty's nephew Kevin trick-or-treating and they turn it into a huge candy scam.

K.C. Undercover – "All Howl's Eve"
Crossover Characters: Emma and Zuri from "Jessie"
Details: Judy is on a mission to obtain an evil wolf serum from the Central Park Spooktacular. Things get a little sidetracked when she runs into Emma and Zuri. K.C. and Marissa throw a Halloween party back at home where K.C. tries to impress a cute boy by dressing up like a spy.

Best Friends Whenever – "Cyd and Shelby in the Haunted Escape"
Crossover Characters: Riley and Lucas from "Girl Meets World"
Details: Cyd and Shelby use Barry's new invention to teleport to the Central Park Spooktacular, but find themselves trapped inside a haunted house with Riley and Lucas.

Austin & Ally – "Scary Spirits and Spooky Stories"
Crossover Characters: Ernie and Judy from "K.C. Undercover"
Details: While at the Central Park Spooktacular, the gang is inspired to tell some scary stories. Along the way, they run into Ernie and Judy from K.C. Undercover!

Liv and Maddie – "Haunt-a-Rooney"
Crossover Characters: Cyd and Shelby from "Best Friends Whenever"
Details: Maddie and Willow prepare for the annual Ridgewood tradition where the Seniors scare the middle schoolers. Liv attends the Central Park Spooktacular with Joey and has an issue with a photographer. Her two biggest fans – Cyd and Shelby – come to her rescue.