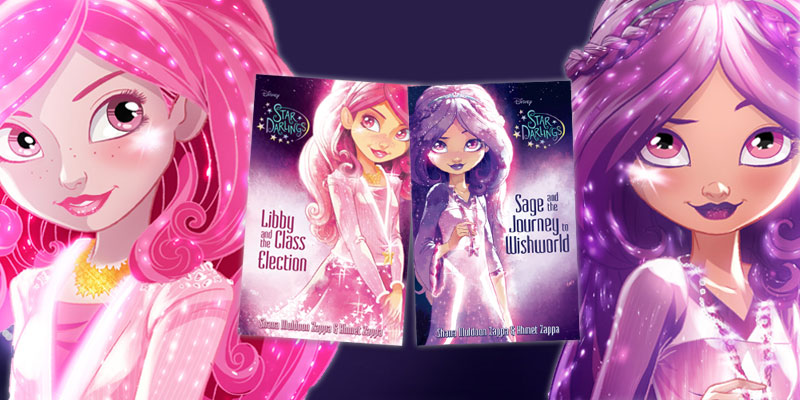 Sage and Libby's Star Darlings Books Have Arrived
The first two Star Darlings books have arrived – Sage and the Journey to Wishworld & Libby and the Class Election! The books are available now in paperback and digital editions. Disney's site even has a free preview of the first few pages to get you started and give you a sneak peek into the dazzling world of Starland.

Sage and the Journey to Wishworld
Sage's story is the very first in the series. Journey to Wishworld will introduce us to the Star Darlings and see what life at Starling Academy is all about! Sage is the first Star Darling to be sent soaring off to Wishworld. We'll see what life is like for her on a new planet and how she learns the importance of friendship, teamwork, and more! Will Sage be able to find the Wisher and figure out how to grant wishes before it's too late?

Libby and the Class Election
Next in the series, we'll learn all about Libby. Libby is charming, and a people pleaser, but she has trouble making decisions. In her story, she'll need to learn how to stand up for herself and find her inner confidence. Band tryouts begin and lots of different girls show up to audition for a part. Libby must find a flower in the Wish Caves, but she only has one really vague clue. When she heads to Wishworld, she identifies the wisher, but becomes exhausted after realizing that she has to grant the wishes alone. Thankfully, her friends put their differences aside to help her out!

The rest of the books will begin releasing in January 2016, and continue throughout the year until they are all released. There will be 12 books, each with a storyline that focuses on one of the Star Darlings, meaning each girl will have their own book!