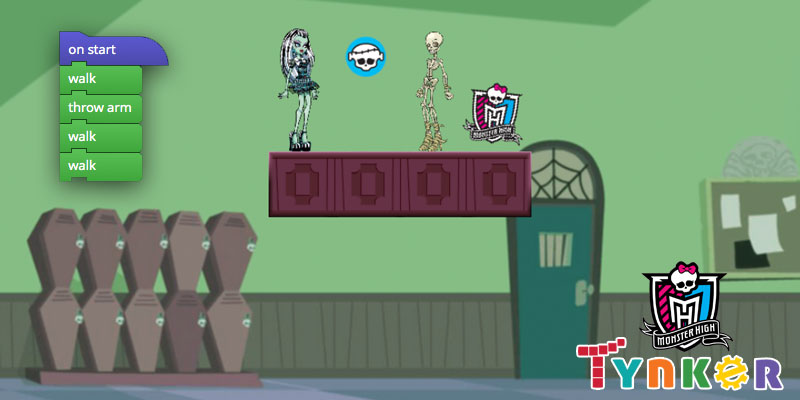 Learn to Code with Monster High
Listen up, ghouls! Monster High has teamed up with Tynker, a site (and app) that helps kids learn how to code, to allow you to create and play Monster High games of your very own! Check out the trailer to see all the scary awesome fun things you can code!
Tynker is known for its easy to use and super fun ways for kids to learn how to code. By turning learning into an interactive experience, it's more like playing a game! In the Monster High versions, you'll be able to code your own MH inspired Dance Party with Draculaura, Frankie Stein, and your other favorite ghouls. Follow the steps on the left to choose the background and songs you'd like to use, set up the actions, and then hit "Play" to bring it to life! The girls will bust out some fangtastic dance moves, and you'll have learned a thing or two about coding!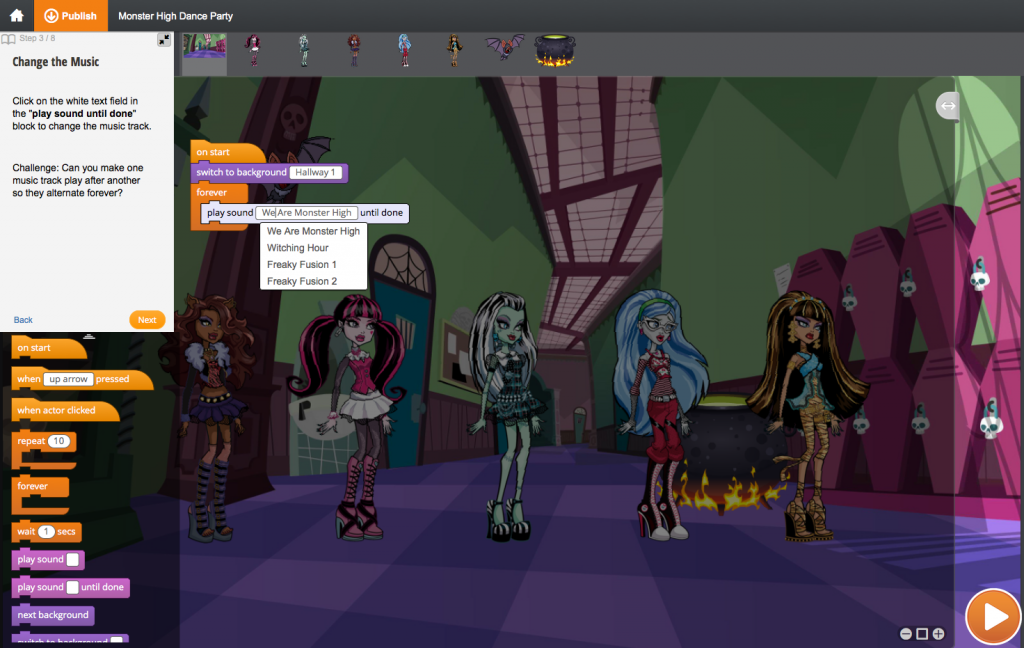 For something slightly more adventurous, try the Scavenger Hunt! You'll need use the coding actions to solve puzzles and complete the quest. Need to jump? Choose the "jump" block from the menu and drag it over to the right. Once you've planned out your moves, click the "Play" button and watch it all play out. You'll need to set all the actions in the correct order to clear each puzzle.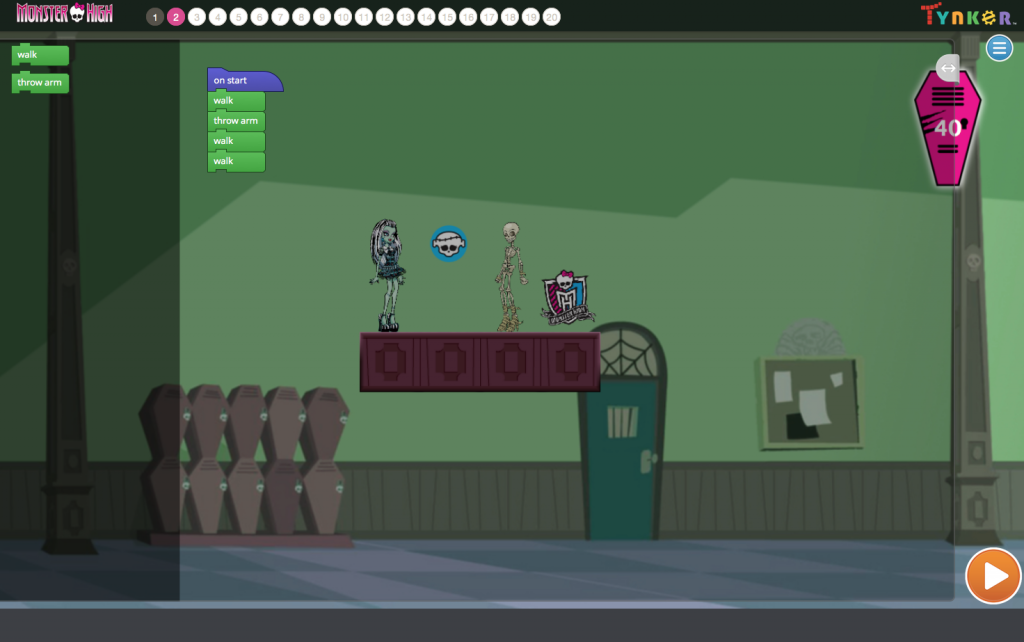 The Monster High quests on Tynker are free, but if you can't get enough, there's a ton of different courses you can unlock for $50 each. Each course has a different theme with nearly 100 programming activities, as well as puzzles to solve and games you can create. There's also an app you can download on iOS and Android tablets. You'll be a coding whiz in no time!