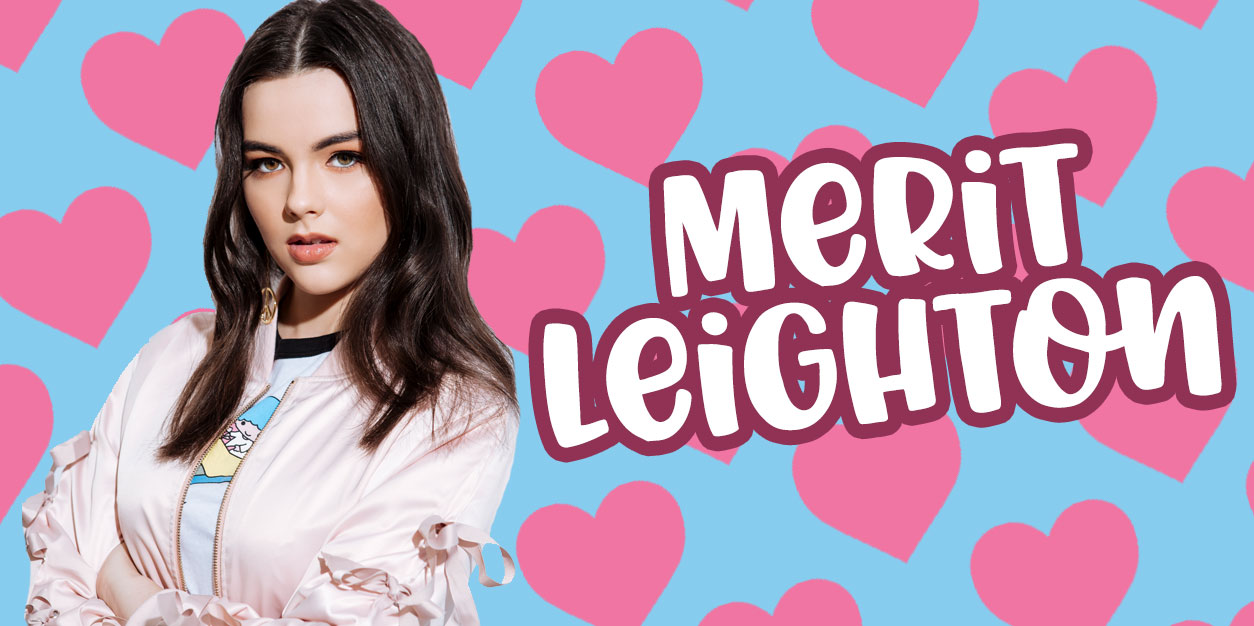 Merit Leighton on Alexa & Katie, Video Games, and What Her Career has Taught Her
You may recognize Merit Leighton from her YouTube channel, KawaiiHappii where she often gushes about her love of Japan, video games, anime, and all things super cute. She's also an actress who's lent her voice to the character of Lucinda the Witch on the popular Disney Junior series, Sofia the First. Her latest role is on the upcoming Netflix series, Alexa & Katie.
The series is about two best friends about to enter their first year of high school. Alexa is cheerful, passionate, and loves life, even though she's currently going through cancer treatments. Her BFF Katie is quirky, adorable, and the most loyal friend a girl could ever ask for. The show is all about friendship, family, and facing the challenges life throws at us – from high school drama to a particularly bad day at the hospital. The most important thing is that as long thes best friends stand by each other's side, they can handle anything.
Merit stars as Hannah, one of Alexa and Katie's close friends on the show, which hits Netflix on March 23rd. Get to know Merit Leighton as she chats about working on Alexa & Katie, her passion for all things Japan, and what she's learned from her career so far.
Get to Know Merit Leighton:
You're starring in the new Netflix series, Alexa & Katie. Can you share a little about the show and your character, Hannah?
MERIT LEIGHTON: Alexa & Katie is a show that you can watch with your family, it's relatable and funny. The cast is so talented, and I was blessed to work with an amazing group of people in front of and behind the cameras. My character Hannah is one of Alexa and Katie's best friends. She is sweet though slightly absent-minded. She often doesn't quite get things which I think makes her lovable. If we met IRL we would totally be friends!
How did you first become interested in acting?
MERIT: When I was five years old I figured out that the "magic box" (a.k.a. the TV) wasn't some mini window into another world like I thought it was. I realized that I could actually be IN the TV. I immediately asked my mom to get me inside the "magic box" and she said "No." My dad said that if I believed hard enough I could make it happen. A few weeks later my mom, who's a photographer, got a call from a management company who said they wanted to represent one of her models a.k.a. me. Soon after that, they became my manager. Then I got an agent, and I went to my first audition. I came out of the room crying tears of joy because it was the best thing I had ever done. That's when I realized that this was something I wanted to do for the rest of my life.
Since you're working on a Netflix show, we have to know – what are some of your favorite Netflix series to watch?
MERIT: I love to binge watch Stranger Things. The show has such amazing visuals, writing and acting. On the animation side, I really love the art style and voice acting of Voltron. I also like Atypical, a phenomenal show that accurately portrays Autism. Keir Gilchrist's performance is incredible.
We were scrolling through your Insta and are totally obsessed with your style. Tell us a little about your fashion inspiration.
MERIT: Thank you!! I'm heavily influenced by Korean and Japanese fashion. 'Harajuku' and 'Kawaii' are two words that capture my style. Japanese musician Kyary Pamyu Pamyu and many different K-pop idols have inspired me to create my own spin on the Kawaii fashion style. I have a lot of fun expressing my inner happiness through my clothes!
We hear you love gaming and are a Nintendo Brand Ambassador. What are some of your favorite games of the moment?
MERIT: Yes, I do love gaming! Some of my favorite Nintendo games include ARMS, Splatoon 2, The Legend of Zelda: Breath of the Wild, and Mario Kart 8. On the PC I love Crawl, and I love to play Overwatch with my dad and my sister, Marlowe. She's a great sniper!
In addition to acting and voice work, you also have a YouTube channel, KawaiiHappii. Tell us a little about your channel.
MERIT: My YouTube channel KawaiiHappii is a place where I talk about all the things I love. K-pop, Japan, video games, anything Kawaii, and cute toys! I love having my friends and family on the show and doing funny, crazy things with them. I also really enjoy vlogging and sharing some of the super cool events, conventions, and concerts that I'm lucky enough to go to.
Can you share a dream you have for the future?
MERIT: Voicing an anime character would be a dream come true. Whether it be the English dub or the original Japanese voice, it's always been at the top of my bucket list! I'm currently in my second year of Japanese, and I hope to travel to Japan soon!
Who is someone you turn to for advice when things get crazy?
MERIT: I'm surrounded by a lot of really great people. I have my best friend Izzy and her mom who are always there for me, but my mom is my main go to.
If you weren't acting, what would you want to do?
MERIT: I've actually thought quite a bit about that, and I'd like to be a preschool teacher in Japan. I adore children and I love Japan so why not put 'em together!
What is something you've learned from your career so far?
MERIT: Be who you are. Don't let anyone change you and stay true to yourself. Most importantly never give up. My dream has always been to make people laugh and smile, and after ten years of acting my dreams are finally coming true.
Those are some great lessons that we can all learn from for sure! We hope you loved getting to know Merit Leighton, be sure to check her out Alexa & Katie, which drops March 23rd on Netflix. Looking for another girl to get inspired by? Check out our interview with YouTuber and entrepreneur Fiona Frills, creator of Frillance beauty products!