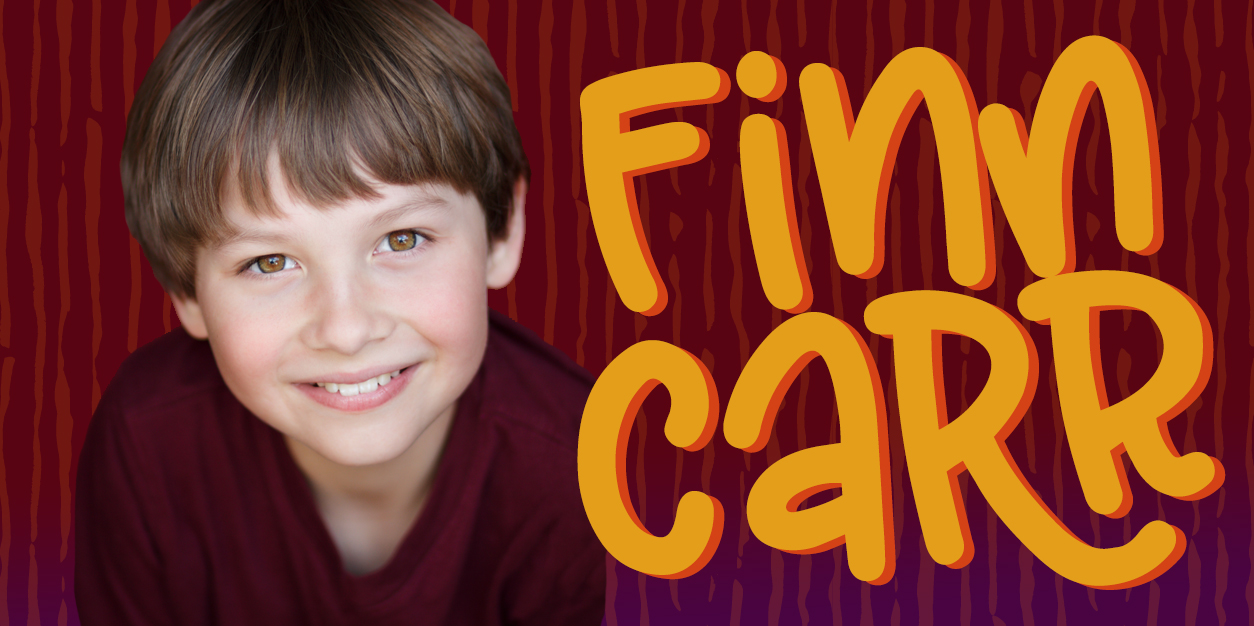 Finn Carr on Alexa & Katie and Who he Looks Up to Most
Finn Carr is 9 years old, but that hasn't stopped him from taking on the acting world by storm. He's already played Lewis Gladstone, one of Uncle Joey's rambunctious kids on Fuller House and is the voice of ReRun VanPelt in the Peanuts cartoon. His latest project? He's landed a role on the new Netflix series, Alexa & Katie! Finn plays Jack Cooper, Katie's free-spirited younger brother. Check out this clip for a glimpse into Jack's personality:

Acting isn't the only thing on Finn's radar. He's hoping to break a Guinness World Record someday! Before you settle in to watch Alexa & Katie this weekend, see what Finn had to say about working on the show, who he looks up to, and more!
Get to Know Finn Carr:



What first sparked your interest in acting and how did you get your start?
FINN CARR: I started acting when I was 4 because my big brother was an actor. He actually worked with Paris Berelc (who plays Alexa) on the show Mighty Med! Funny, right?
You star as Katie's younger brother, Jack, on the new Netflix series, Alexa & Katie. Can you share a little about the show and your character?
FINN: Alexa & Katie is a fun show that is hilarious but also a bit serious. It is about best friends Alexa and Katie, starting high school, friends, and family. My character, Jack, is wild and adventurous. He likes to have fun and isn't afraid to get into a little trouble. He is very different from his big sister Katie!
Do you have a favorite moment from filming the series that you'd like to share?
FINN: Well I can't give anything away but let's just say working with animals is sometimes unpredictable!
What's the best movie you've seen lately?
FINN: Definitely Black Panther! I want to see it again.
Tell us a bit about your heroes, who do you look up to and why?
FINN: I look up to my family and my teachers. My teachers are so patient and creative! And as far as acting goes I look up to the cast and crew of Alexa & Katie! They are so talented and kind. Oh and Jim Carrey. He makes me laugh.
What is something your fans might be surprised to learn about you?
FINN: Let me think…um…I hate peanut butter. I go to regular school and my real name is Griffin.
When you're not busy acting, what are some things you like to do for fun?
FINN: I love to read the Harry Potter books! I've read them all too many times to count. I love to play Chess. And jump on my pogo stick!
What is something you're hoping to achieve in the future?
FINN: I'm having so much fun acting so I hope to continue. I also want to make it into the Guinness Book of World Records for something. But I'm not sure what yet.
Anything else you'd like to share?
FINN: Watch Alexa & Katie on Netflix starting March 23! And thank you for the fun interview!
Excited to watch Alexa & Katie? Check out our interview with Merit Leighton, who plays Hannah on the show!