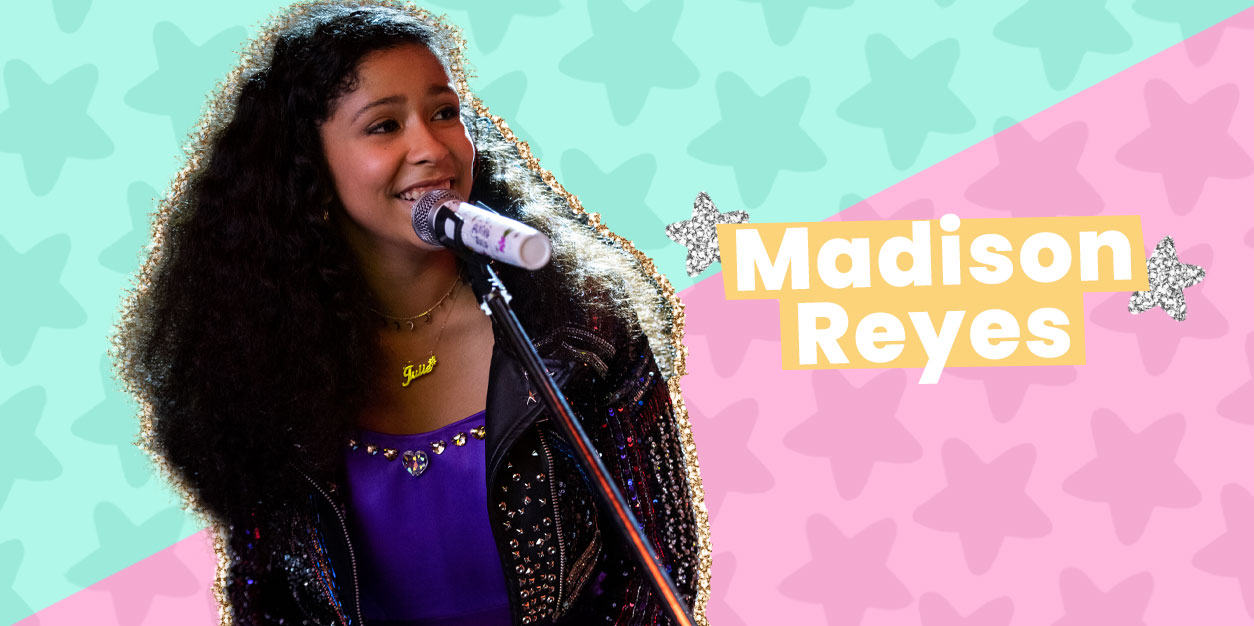 Shimmering Star Spotlight: Madison Reyes
Each month YAYOMG! selects a Shimmering Star to spotlight. Follow along as we shine a light on girls who represent kindness, positivity, empowerment, philanthropy, drive, and confidence. They're sure to inspire you!
This month's Shimmering Star pick is the amazingly talented Madison Reyes!
We picked Madison for a few reasons. Not only does she shine bright in Julie and the Phantoms, but we think her journey from a regular high school girl to a Netflix queen is super inspiring! You might not know based on her powerhouse vocals and scene-stealing performances, but Julie is actually Madison's first-ever role! Like so many of our readers, before being cast in JATP last year, Madison Reyes was just a girl with a dream and a passion for performing. She brings so much authenticity to the role, making her super relatable both on-screen and off.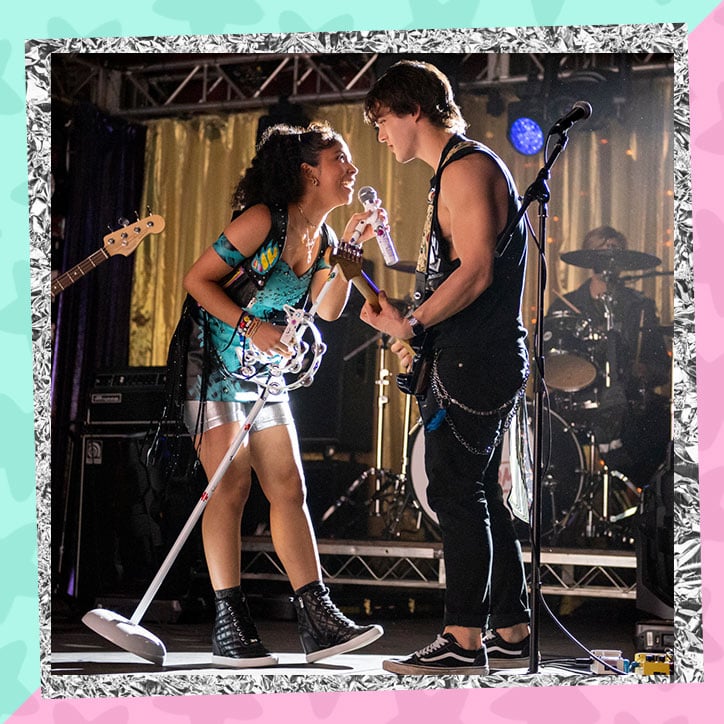 IRL, Madison shares Julie's love of music and talent for songwriting, she even got to help co-write one of the show's songs! It's one of her biggest dreams to inspire others through music and to become a role model for other girls through representation. We can't wait to see what this vibrant teen star does next!
Get to know Madison Reyes as she dishes on Julie and the Phantoms, working hard, and why Zendaya is her biggest inspiration!
Get to Know Madison Reyes: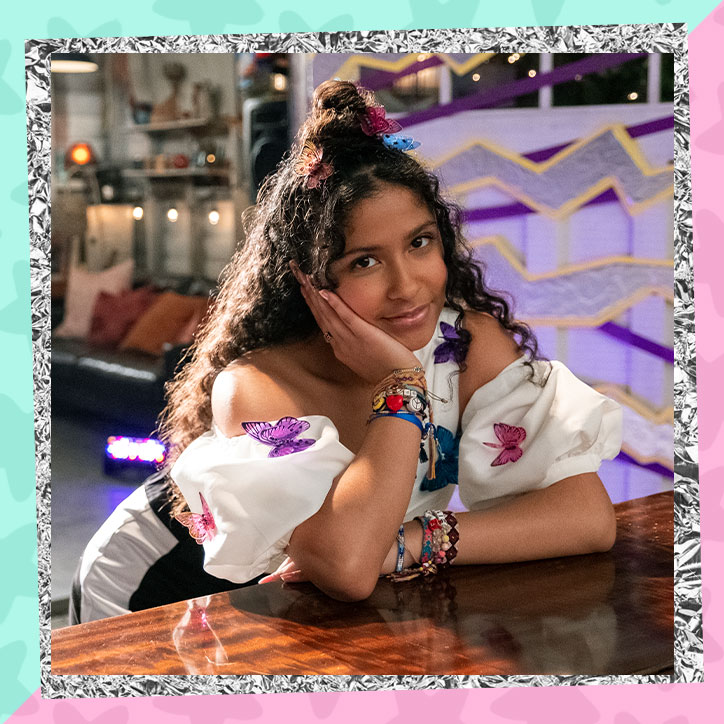 Tell us a little bit about YOU!

MADISON REYES: I love anime, movies, I like to sing, and my hobby is finding new hobbies.
You star as Julie in the new musical Netflix series, Julie and the Phantoms. Tell us a little bit about your experience working on the show!

MADISON: Working on Julie and the Phantoms was a dream come true! Sometimes I'd forget I was actually working because I was just having so much fun.

Kenny [Ortega] was the most understanding and patient person. With it being my first ever big gig like that, it helped a lot. Kenny pushed me and the boys all the time to be the best we could be. I grew so much over the course of filming. And working with the boys and Jadah and Savannah was just as much fun!
You and your castmates share undeniable chemistry on screen. Are you close off-screen as well?

MADISON: We truly became like a second family. Me and the boys spent a whole month together in LA for bootcamp just before we went to Canada to film. When we weren't working during that month, we were always hanging out. Even when everyone else like Sasha, Jadah, and Savanah were cast, we all quickly clicked and bonded.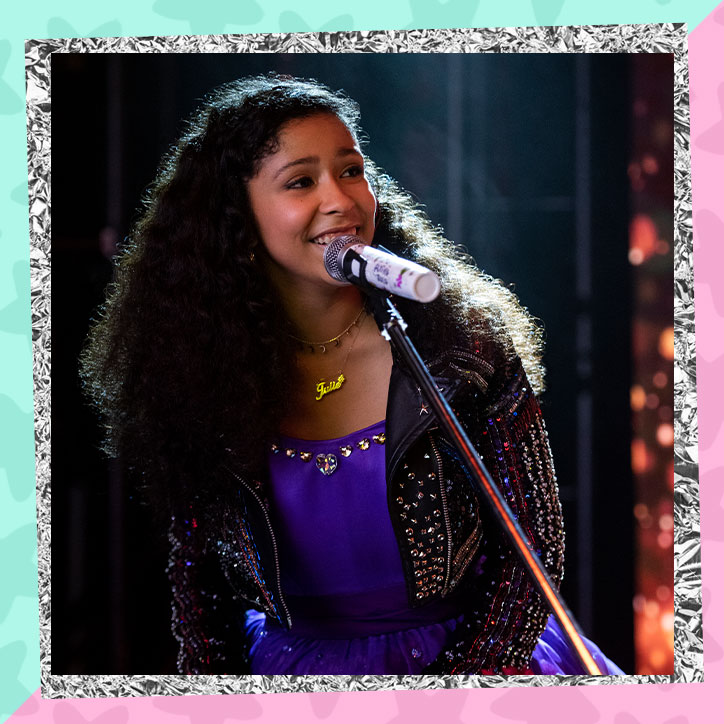 In addition to being your first major role, you also have a songwriting credit on the song Perfect Harmony. What was it like getting to contribute to one of the amazing songs from the show?

MADISON: Actually being able to have a say in the process when picking which songs we were gonna use in the show really made us feel like a band. Music is really big for me and the boys, we all come from musical backgrounds.

Me and Charlie even got to write a song for the show called Perfect Harmony, being able to do that really showed how important our voices and what we thought was to Netflix, which I'm so very grateful for.
How do you shine bright?

MADISON: My parents have always taught me that if you are kind, it will show through anything you do. I worked hard in school and anything else I've done, and me getting this role has proven to me that it's true that if you're kind and work hard for something you want, you'll eventually get it.

I shine bright by staying positive. I won't lie and say it isn't hard, because it can be – I just take it day by day, I know I'll eventually get through it.
The women who inspire me are…

MADISON: The person who has most inspired me is Zendaya. I admire her career and how well rounded she is in the things she has worked on. She was the first person I saw when I was younger that really looked like me and I could relate to. I inspire to be the role model that she was for me.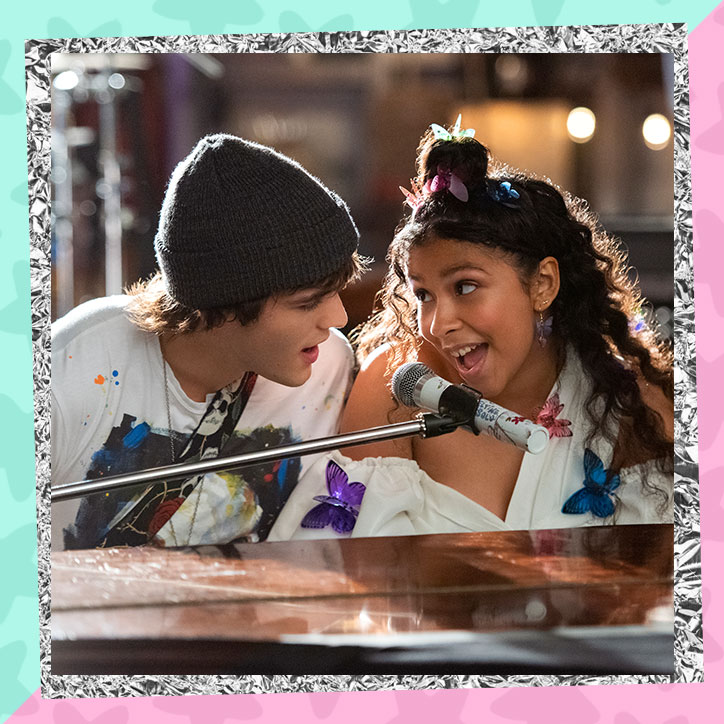 I am most passionate about…

MADISON: I am most passionate about everything I do! Kenny has definitely pushed me more to be passionate about everything I do, no matter how small, and to give my all in everything as well.
I feel most confident when…

MADISON: I feel most confident when I'm on stage with the boys. I remember when we shot Bright for the first time on set, the extras there were really loving it. They were hyping us up, and it was the best feeling ever. We had been rehearsing in front of just a few people, so to have that many people there made it feel like we were a real band for the first time!

Don't get me wrong – I was a little nervous at first that they wouldn't like the music that much, but when I saw their reactions, all the nerves went away!
My biggest dream is…

MADISON: My biggest dream is to make an impactful difference in the world with my platform and career. Whether that be showing some more representation of Latin Americans or people of color in general.

From the music from Julie and the Phantoms, I want everyone to take from my story and know that you can do anything you put your mind to!
The advice I want to share with other girls…

MADISON: The advice I want to share with other girls is to not like other expectations of what others think you should be – just crush your own. You are your own person with your own thoughts who knows what's best for you.

I know its hard, but you shouldn't care what others think. If you're passionate about something, go for it, because you never know where it could lead you!
Now that you know Madison, get to know her on-screen BFF, Jadah Marie, aka Flynn! You can also catch up with our previous Shimmering Stars here!