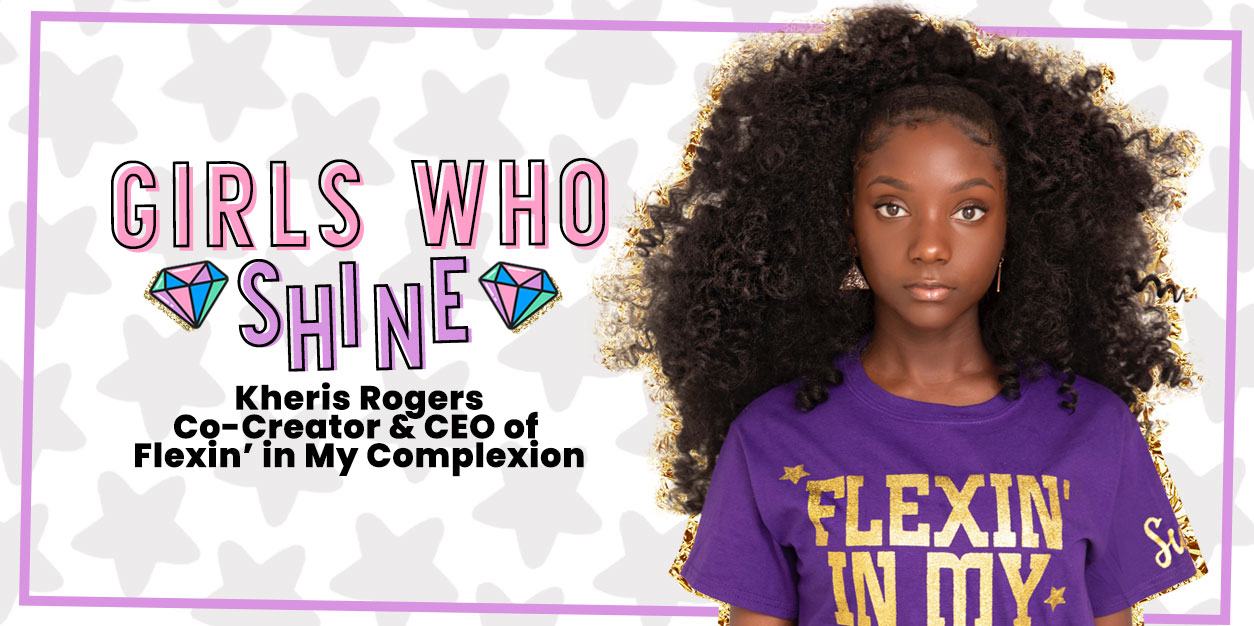 GIRLS WHO SHINE: Kheris Rogers, CEO of Flexin' in My Complexion
GIRLS WHO SHINE is a brand new series on YAYOMG! where we're spotlighting passionate young entrepreneurs, activists, innovators, and other girls who shine bright in a big way!
GIRLS WHO SHINE is back, and this month, we're shining a light on one seriously amazing teen, Kheris Rogers! At just 14 years old, Kheris already has a thriving career as an actress, singer, and influencer, but did you know she's also a business owner?
The company is called Flexin' in My Complexion, a clothing line focused on combatting racism and promoting self-love. Kheris co-founded the company at 10 years old, along with her older sister Taylor. After being bullied in elementary school for her dark complexion, she made it her mission to embrace her beautiful skin and empower others to do the same. Flexin' in My Complexion has become an icon for anti-racism and inclusion and has been celebrated by celebs like Alicia Keys, Lupita Nyong'o, Drake, and more!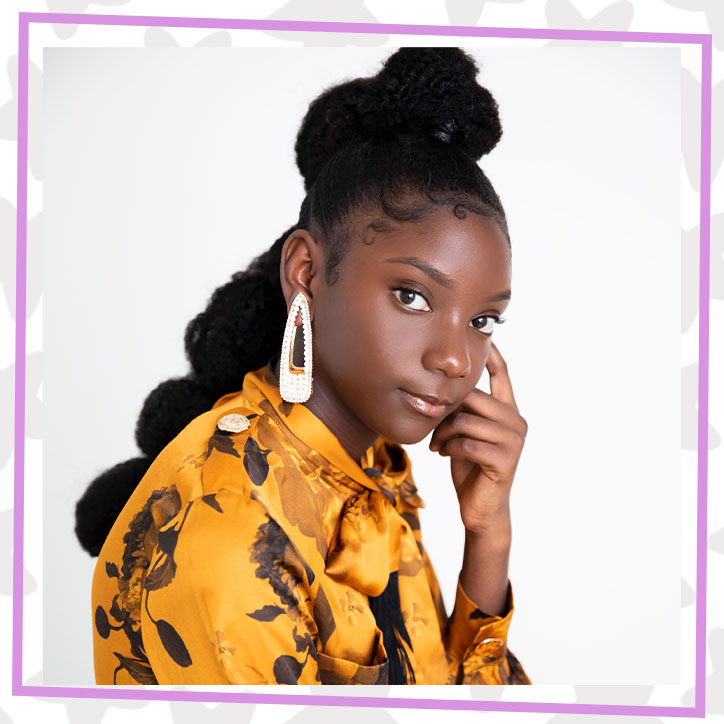 Aside from being an up and coming fashion mogul, you may recognize Kheris from the newest season of Chicken Girls or as a member of the girl group, Run the World. They just released their cover of Christina Aguilera's inspiring song, Beautiful, featuring a powerful message about finding your confidence and loving yourself exactly as you are. You can watch the music video here!
Get to know Kheris Rogers as she dishes on Flexin' in My Complexion, the women who inspire her, and her goals for growing her brand!
Get to Know Kheris Rogers: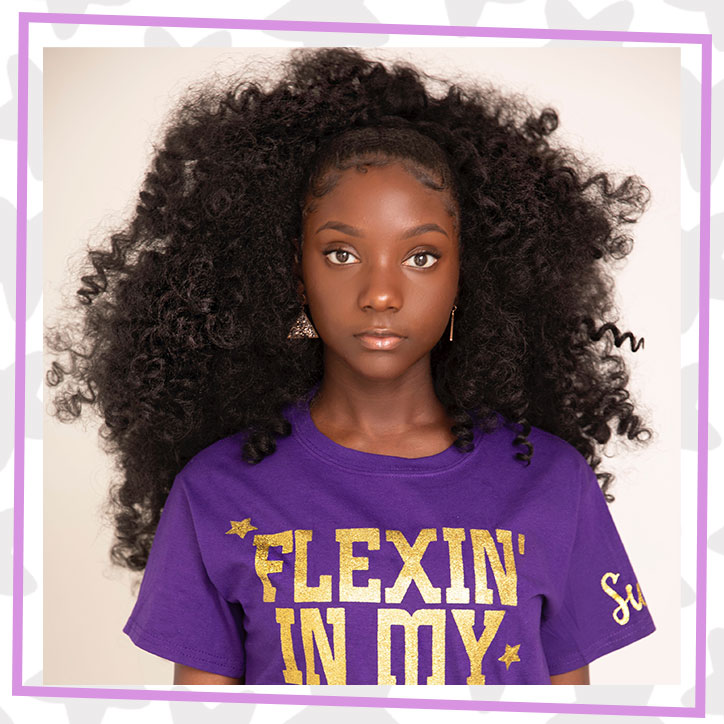 Tell us a little bit about YOU!

KHERIS ROGERS: My name is Kheris Rogers, and I am 14 years old. I am the co-creator and CEO of Flexin' In My Complexion. I am also a member of the band Run The World and a cast member on the YouTube series Chicken Girls!

I love dancing, singing, SHOPPING, and talking on the phone!
What inspired you to start your Flexin' in My Complexion clothing line?

KHERIS: I was inspired to start Flexin' In My Complexion after being bullied in elementary school about my dark complexion.
How do you hope the Flexin' In My Complexion message empowers others?

KHERIS: The letters on my shirts are BIG and BOLD in an effort to empower people around the world to be proud of their skin tone, and tell everyone seeing them in it that they are beautiful and worthy!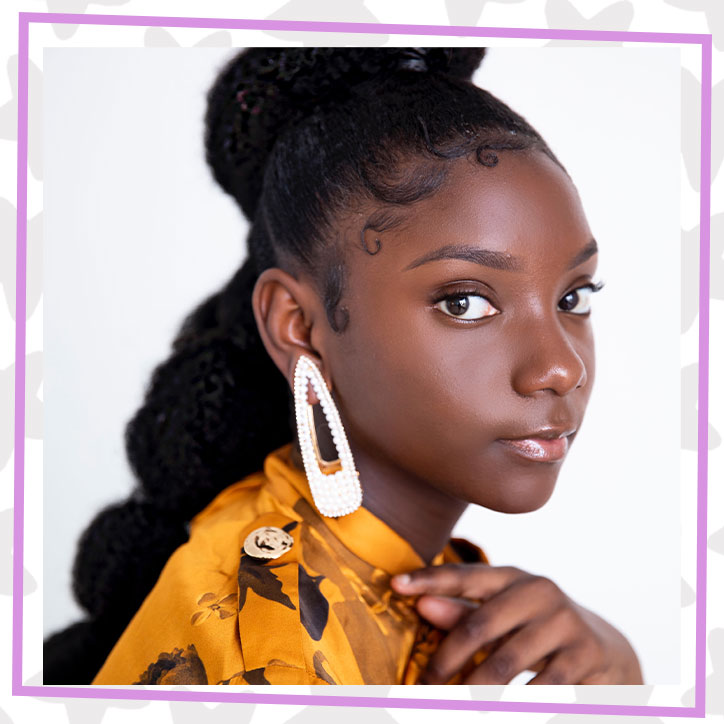 Where do you hope to take the brand in the future?

KHERIS: In the future, I want to expand my brand into stores around the world, as well as expand into a hair and skincare line.

Be on the lookout for new drip from Flexin' In My Complexion for the Holiday 2020 season!
You recently got to advise on the Old Navy X POPSUGAR collection. What was it like sharing your expertise on such a cool collab?

KHERIS: The Old Navy X POPSUGAR collab was such an amazing experience! I actually inspired the shirt that was the number one seller in the collection…PERIOD!!
In addition to running a company, you're also an actress, model, and singer! How do you stay balanced?

KHERIS: Balancing all of my career opportunities isn't easy…but I LOVE it! I have to keep a calendar to make sure I keep up with everything. I have to also fit in school and my friends.
This is how I shine bright…

KHERIS: I shine bright by giving my authentic self all the time! I try to be honest about my feelings and be positive and solution-focused. I treat people the way I want to be treated.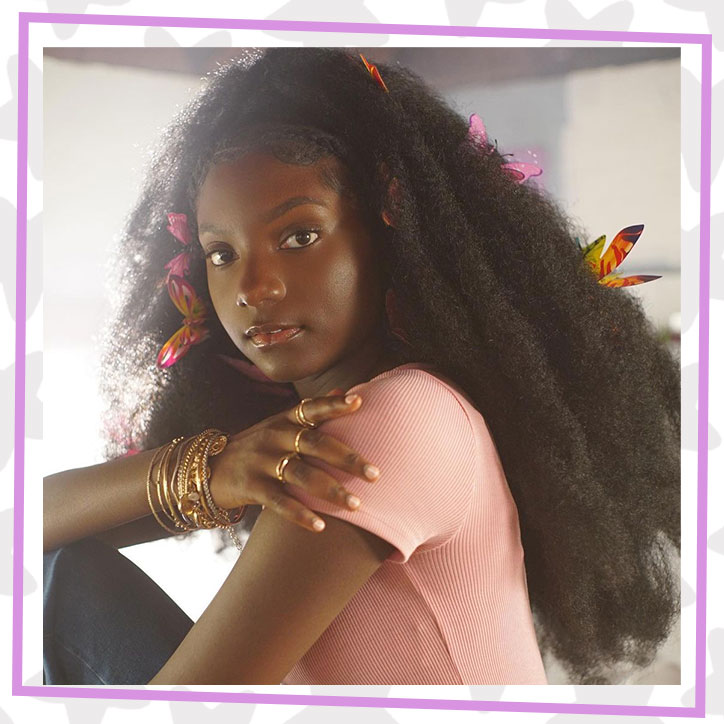 My biggest dream is…

KHERIS: My biggest dream is to be successful and to inspire the world to be better people and love everyone.
The women who inspire me are…

KHERIS: The women who inspire me are my Mom, who teaches me to never give up; my sister Taylor, who teaches me there's no limit to the things I can do; and my Granny, who taught me to love unconditionally.

I am also inspired by women like Alicia Keys, who is amazingly talented, and Lupita Nyong'o, who shows us how to love and embrace this beautiful dark skin.
The advice I want to share with other girls…

KHERIS: The advice I want to share with other girls is to be patient. You have to start somewhere, and at each levelm you'll get better and better. Love yourself, be true to yourself, and know that you are special and worth it!
Love Run the World? Click here to get to know more about Kheris Rogers, Hayley LeBlanc, Corrine Joy, and Jessalyn Grace!