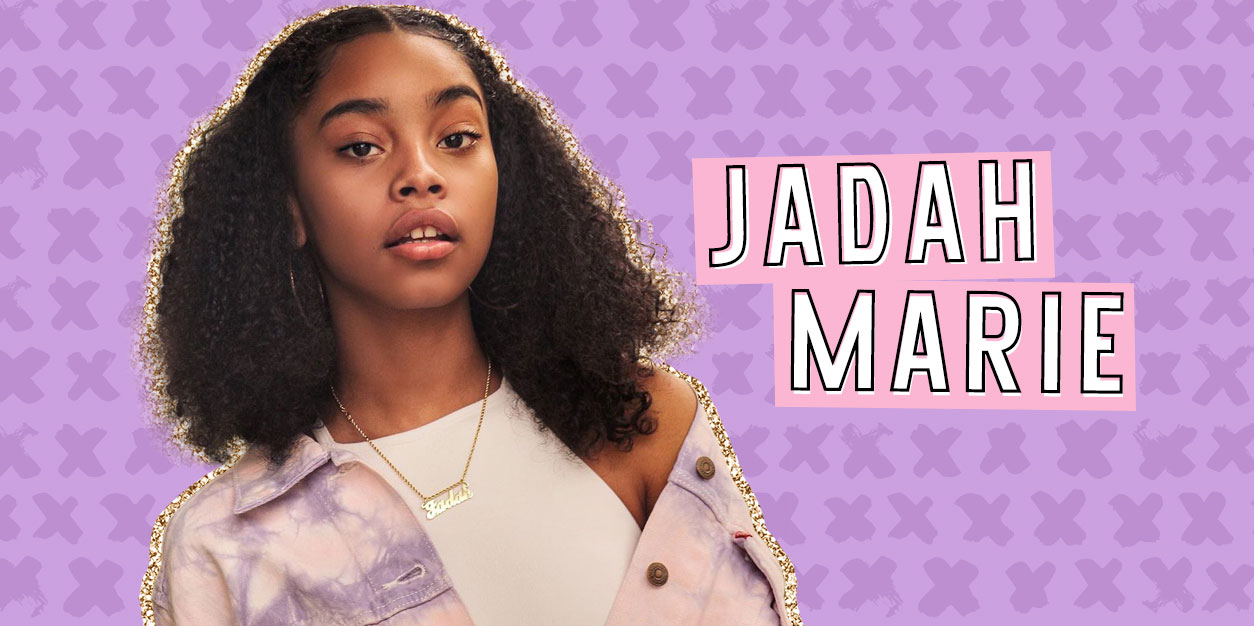 Jadah Marie Dishes on Julie and the Phantoms and New Music
You may know her as Celia from Descendants 3, but now Jadah Marie is bringing her sassy vibes and big energy to Julie and the Phantoms!
This relatable musical Netflix series is all about finding your passion, letting go of the things that are holding you back, and stepping into the spotlight. It's got all the makings of a must-watch show – amazing music, over the top dance numbers, all the laughs and feels, and of course – a ghost band!
Jadah stars as Flynn, Julie's spunky BFF, biggest supporter, and aspiring DJ who has an endless supply of one-liners and amazing outfits. Outside of the show, Jadah is about to release some of her own music, so be sure to keep an eye on her Insta to find out when her singles are ready to stream!
Get to know Jadah Marie as she dishes on Julie and the Phantoms, her upcoming music, and the three things she can't live without!
Get to Know Jadah Marie: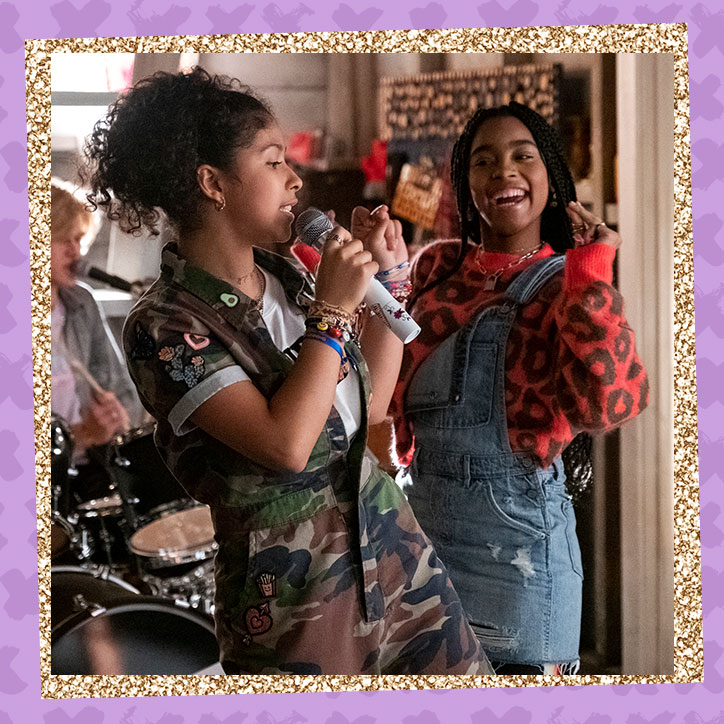 You star as Flynn on the new Netflix musical series, Julie and the Phantoms. How would you describe your character?

JADAH MARIE: Flynn is like the best friend everyone needs. She is so funny, courageous, and a great best friend to Julie.

Julie and Flynn are like 2 peas in a pod, and I'm so excited for everyone to see the show!
Do you share any similarities with Flynn?

JADAH: Flynn is so sassy, and that's definitely a character trait we share. She also LOVES fashion and is a sneakerhead. The shoes Flynn wears in the show were so fire! I was in heaven wearing all of the kicks.
Julie and the Phantoms is filled with amazing songs and dance numbers – do you have a favorite?

JADAH: One of my favorite things about the show is that it's a musical! Getting to work with the incredible legend Kenny Ortega a second time was a dream come true. My favorite would have to be I Got The Music and Finally Free.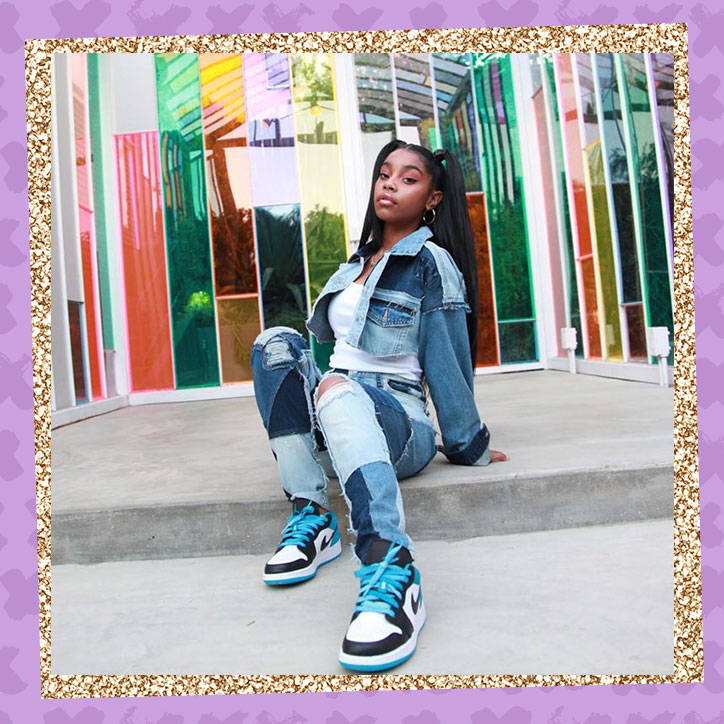 Speaking of music, you're about to drop your first single, Staycation. Tell us a little about the song.

JADAH: My single, Staycation, is a song that is all about having fun and living your best life with no worries. We all need a staycation in our lives here and there. Especially with this pandemic, the song is a representation of what we have been doing these past 8 months, which is staycationing.
Do you have any other music in the works?

JADAH: Yes, I have another single called Lifestyle coming out. It's a song that's kinda showing a side of me that's matter of fact and a boss. One of my favorites so far!
What is something your fans would be surprised to learn about you?

JADAH: Something my fans probably don't know about me is that when I was a kid I LOVED vegetables. I was a different type of kid, haha. But I loved vegetables and salad.
Name 3 things you can't live without:

JADAH: I cannot live without In-N-Out, my family, and mascara.
What is your biggest dream for the future?

JADAH: My biggest goal in life is to play a superhero in a movie. One that is all about girl power and women's empowerment.
Do you have any words of wisdom you'd like to share with your fans?

JADAH: This is probably so cliche, but make sure you stay yourself and make sure you don't change for anyone. You are perfect the way you are!
In need of a little girl power? Giselle, Evangeline, and Mercedes from GEM Sisters are dishing out their best confidence-boosting tips!