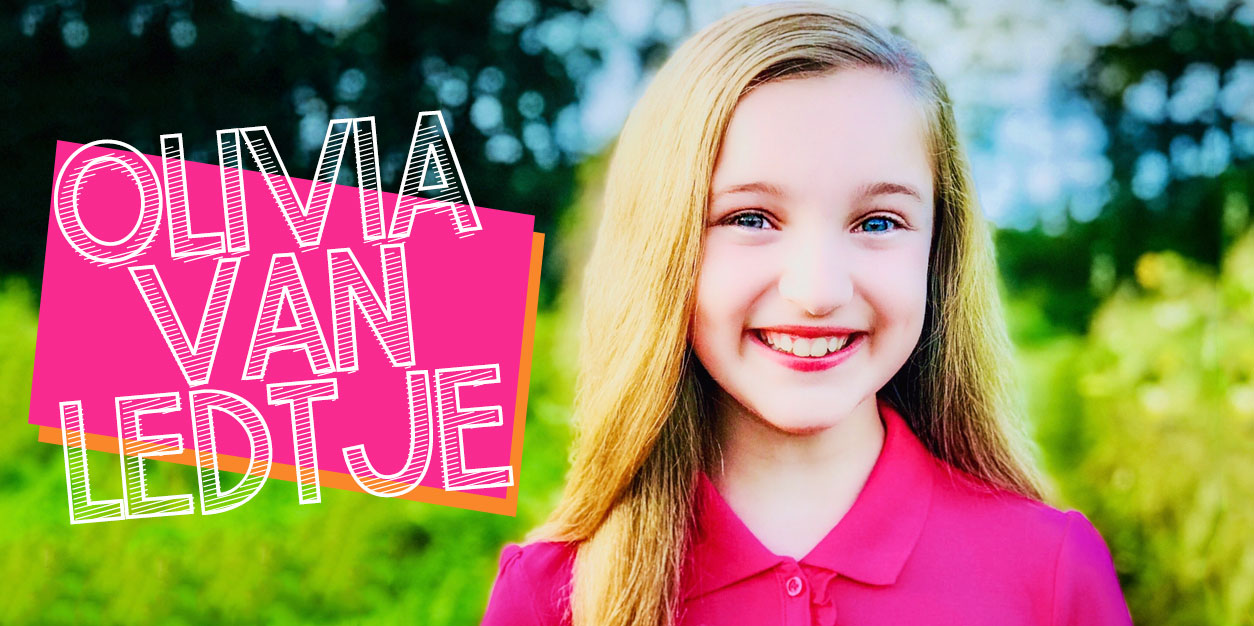 LivBits: Meet Book Activist Olivia Van Ledtje
This 11-year-old girl is making a huge impact in the world of books, learning, and literacy!
Olivia Van Ledtje (aka LivBit) is an 11-year-old book activist, changemaker, and dreamer. She started LivBits when she was eight as a way to share her way of thinking with other kids, as well as overcome bullying she experienced at school. If we've learned anything from our girl Liv, it's that channeling your energy into your passions and having a positive outlook can completely change your life – as well as the lives of others!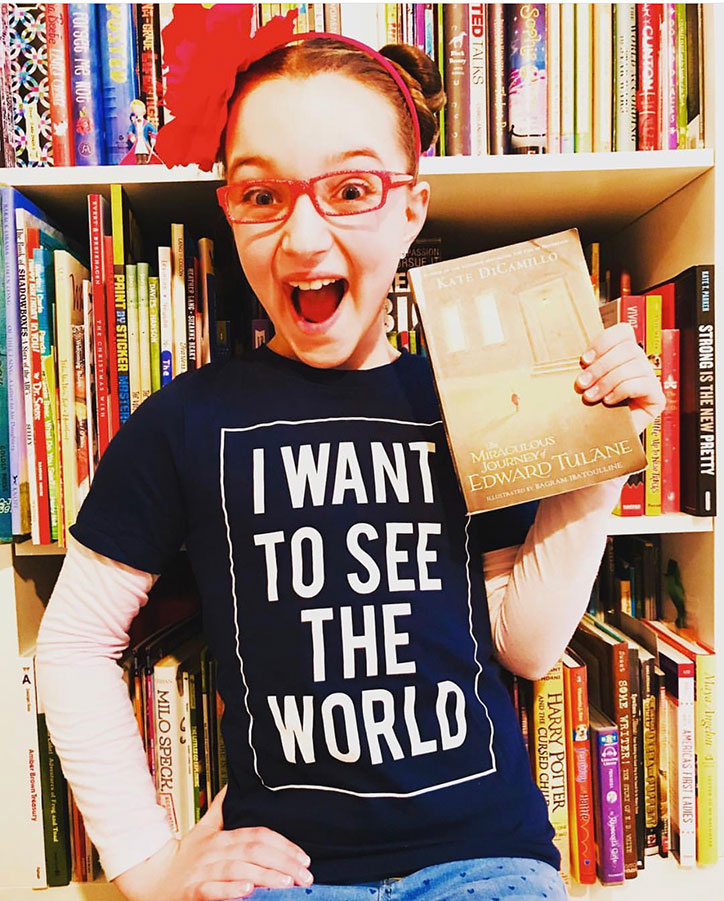 LivBits started like many other YouTubers and influencers out there – just a girl with a voice who decided to make videos. In the past two years, Liv has used her platform to speak on behalf of her generation, spreading the message to teachers and educators about technology and digital citizenship for kids. Her passion for books has also inspired kids around the globe to discover their own love of reading.
We were so honored to chat with Olivia about her work with LivBits, her empowering ideas, and why she believes that kids have the most powerful voices.
Get to Know Olivia Van Ledtje: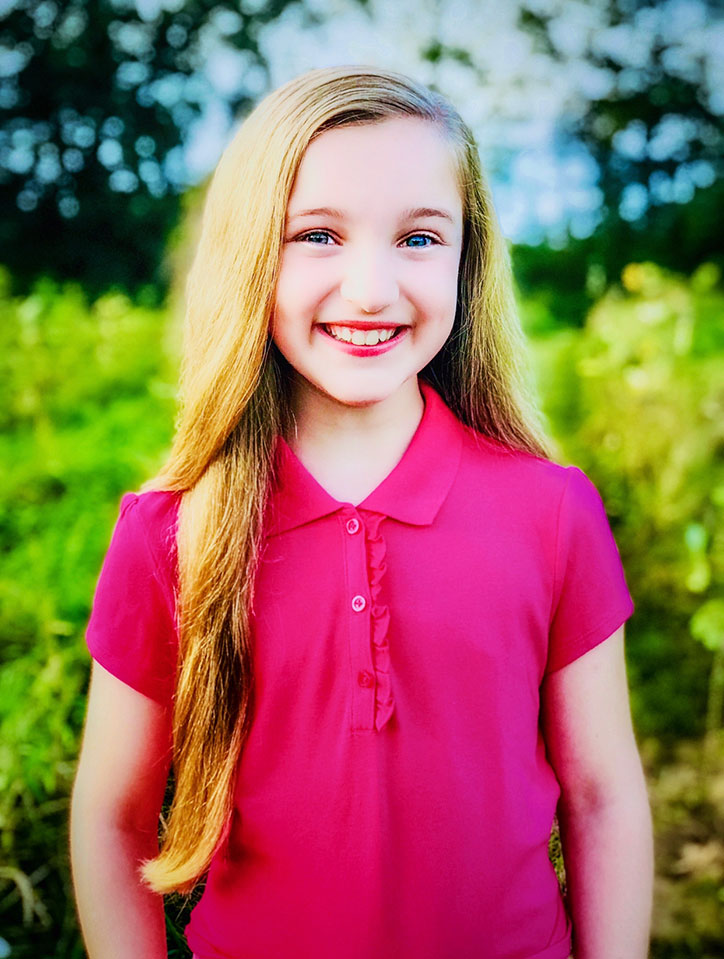 Tell us a little about your love of books and how you first started The Liv Bits.

OLIVIA VAN LEDTJE: I've ALWAYS loved books! If you asked my mum, she would say I even liked to sleep with my books when I was a baby! And, that's still true today! Lots of times, I fall asleep reading, and I end up with a book wrapped up in my blankets.

I started LivBits when I was eight years old. I wanted to create videos showing my reading and thinking, and because I saw videos my mum (she was a professor doing research) was doing with kids as examples, I knew I could do it myself.

My mum encouraged me to share my thinking with the world as a way to get my voice back. When I was in second grade, I was badly bullied by a group of girls. My LivBit work gave me purpose and feedback from people all over the world! Creating LivBits helped me find my place in the world and taught me that my story matters!
You have dabbled in everything from doing keynotes to podcasting to school visits. What can the world expect from LivBits this year?

LIV: Hehehehehe! You're right! I've been doing A LOT of incredible things because of LivBits! This September, you'll see the book I wrote with my mum come out. It's all about using technology to share your story with the world. The title of our book is very, very important to me – it's called Spark Change: Making Your Mark in a Digital World.

I hope people who read our book will consider how important it is for kids to have access to technology without the constant focus on danger and safety. In the three years I've done LivBits, I've met the most incredible authors, scientists, and people who have become mentors to me. There is soooooo much GOOD in the world, and using technology can help kids discover it!

I am also currently negotiating a new podcast, and I really hope we are able to make it happen. I want my work to show kids how powerful books can be in their lives, and how everyone has the potential to be a #BookBoss!

I have some awesome keynotes booked all the way into 2020. I am so excited to continue sharing my #KidsCanTeachUs message with the world. But, most of all, I want to keep reading and thinking bigger than the small town I live in. I want to learn more and see more, and share #heartbeeps with as many people as possible, especially kindergarteners because they're my favorite grade ever to work with at schools! Kindergarteners never think anything is impossible, and they love hugging!

And that's me in a nutshell: heartbeeps, dreaming BIG, and hugging hard!
You're extremely passionate about spreading literacy amongst kids, but also about teachers and booksellers to understand the changing needs and technology of your generation. Tell us a little about why this is so important to you.

LIV: It's really important that grown-ups hear a positive message about technology FROM A KID! Access to tech is an important part of our learning, and honestly, lots of adults hear a message about tech that's scary and confusing.

I think technology helps kids see their potential in the world. Using tech can be a game-changer for kids. We can create a story that's unique and inspiring when we are taught to use technology for creation.
Have you faced any challenges in doing your work with LivBits? What have you learned?

LIV: I think whenever you put yourself out in the world, you run the risk of being criticized. I've had people tell me my work doesn't matter because I am not this or that, I've had people make fun of my love for the world, and I've definitely had people disregard me in hurtful ways. All of these things hurt. But, I try to focus on how many people encourage me and help me grow my confidence and my LivBit message. I can't be everything for everyone, so I just try to be my absolute best Liv.

Although I've had to learn some rough lessons about life, I've met some incredible people who have helped me through it. No one is ever perfect, but we can try to do better when we know better.
Can you share a few of your personal favorite books and authors?

LIV: I get asked this question ALL THE TIME! And, actually, that's why I started making Liv's Lists — books grouped by themes and topics so that I wouldn't have to pick just one favorite book! You can find those on my website.

I'll give a list of some of my favorites:

Favorite Picture Books: I Am Peace by Susan Verde and Come With Me by Holly McGhee

Favorite Graphic Novel: Roller Girl by Victoria Jamieson

Favorite Novel: Fish in a Tree by Lynda Mullaly Hunt

Favorite Non-Fiction Book: Swimming with Sharks: The Daring Discoveries of Eugenie Clark by Heather Lang.
You've been able to travel to so many different cities and places. Which has been your favorite?

LIV: I absolutely, positively LOVE Portland, Oregon! And, I super hope I get back there again soon! I loved the artsy vibe, the gorgeous public gardens, and the overall laid back spirit of the people there!

If you asked me where I'm dreaming of going next, it would be a LivBit Asia tour – wink, wink – I want to see Hong Kong, Singapore, and Taiwan!
What book(s) would you recommend for a kid your age who believes that they don't love reading?

LIV: Honestly, I don't think there's ever a kid who hates reading, I just think that reader hasn't found the right book. And, so I'd ask the reader, "What do you love to learn about?" Then, I'd find a book that matched that passion. I think reading and your passions go hand in hand!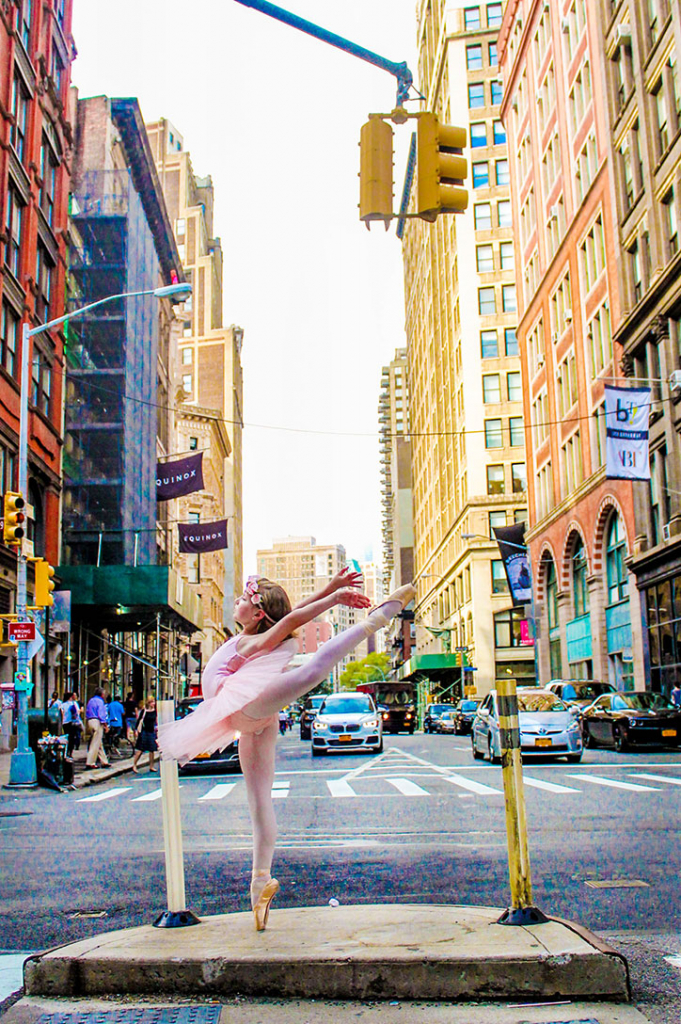 In addition to books and literacy, you're also super passionate about dance! Tell us a little about that.

LIV: I made a goal two years ago to compete in the international ballet competition Youth America Grand Prix, and this year I was able to do it! Of course, I didn't win, but I learned a TON about myself, my goals, and next steps.

I've absolutely loved ballet since I was a very little girl, and I study in New York City in the summer at the American Ballet Summer Intensive program. I've also studied in Chicago at Joffrey Ballet. It's been hard to find a teacher locally who understands my commitment to LivBits AND ballet, but I am hopeful I can keep working hard where I am, and show my drive and passion.

I love ballet because it's all about fine-tuning tiny movements, creating characters in variations, and connecting with the audience. In lots of ways, it's exactly what a good writer does in a book!

I've done a special project with my mum since I was eight years old called the Tutu Project. I bring the same tutu to every state I visit, and we take a special photo there. My goal is to get a tutu picture in all 50 states before I turn 14 years old – I have three years to make that happen! For every picture, in every state, we make a donation to cancer research.
Who is your biggest inspiration?

LIV: I am most inspired by Eugenie Clark. She worked as a scientist who made a difference in the shark world, but she also made a difference as a woman in science. Her work influenced so much of what people understand about sharks today – she even tamed sharks! Lots of people didn't think girls could do much in science, but Eugenie showed the world that girls can dream big and make their mark on the world.

Eugenie was LIVING her passion, so even when she was 91 years old, she was still going on dives and growing our understanding. I want to be that kind of person — someone who loves what I do, works hard, makes a difference, and keeps learning until the very end of my life. I hope I can make a difference like Eugenie did by traveling and learning and loving what I do.
What advice would you like to share with the other kids your age?

LIV: Recently, a student at one of my school visits slipped me a very special thank you note. In it, she said, when she turns 11 she hopes she can change the world like I am. My advice would be, why wait until you're 11? You can change the world RIGHT NOW!

Everyone has a story to share with the world that is unique and important. When you share your story, you can inspire people in really special ways. I'd encourage kids to share their passions with the world, and be open to learning from other people. When you do that, you can learn so much, and who knows, your passions might inspire other people!

And, of course, I'd encourage kids to keep reading and keep thinking! Doing those two things can help you change the world, and I'm proof of that!
Feeling empowered by Liv's mission? We think you'll also be inspired by the Glow Girls, two tween sisters living their voice acting dreams!