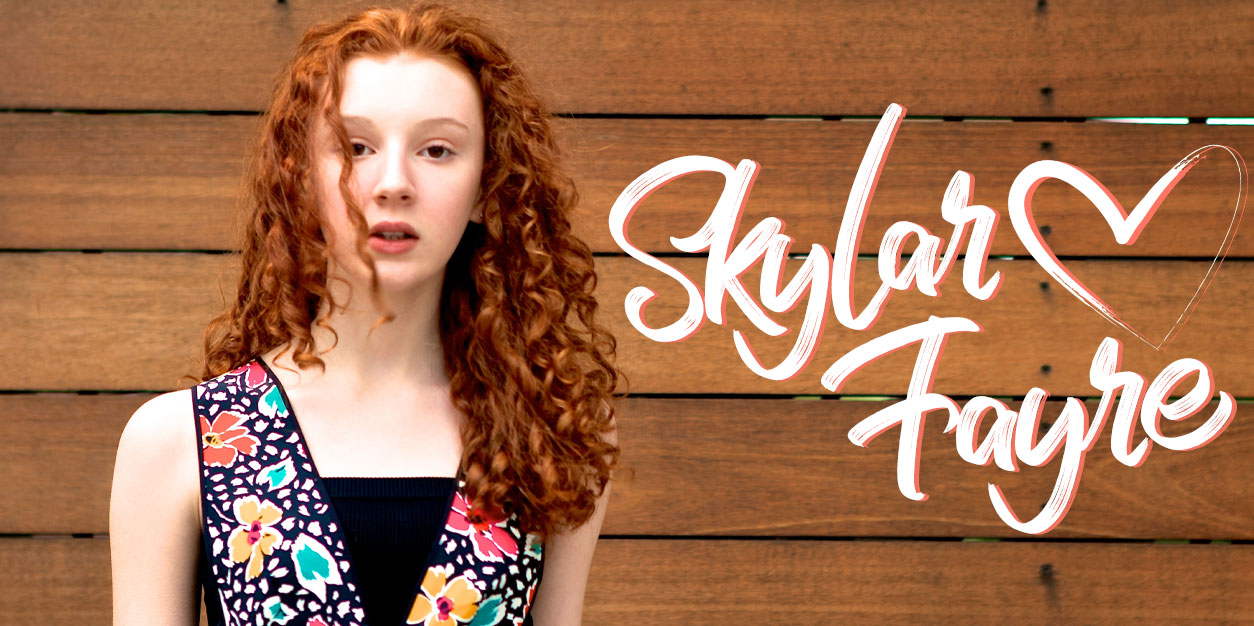 Skylar Fayre on her Dream Roles and her Favorite Things
Skylar Fayre first made her mark by playing the young version of Bella Thorne's character, CeCe, on Disney Channel's Shake it Up. Since then, she's been taking on lots of different roles, including a guest spot on Nickelodeon's Henry Danger!
Skylar also loves to sing, especially with her sister by her side. She even has some original music in the works! Get to know Skylar Fayre as she chats about her dream roles, embracing her girl power, and the three things she can't live without.
Get to Know Skylar Fayre: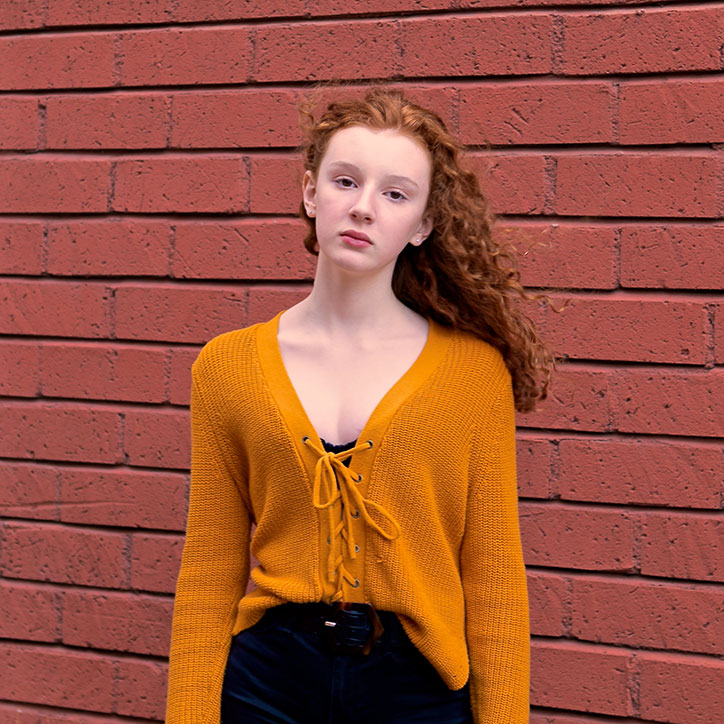 Tell us a little about yourself and how you got your start.

SKYLAR FAYRE: My name is Skylar Fayre. I am fourteen years old and I am an actress and singer. I first got into acting when I was about 6 years old. My sister and I went to an acting camp in Los Angeles and soon after, I booked my first role on the Disney Channel, playing the part of Little Cece on Shake It Up.
What is your favorite role you've taken on so far and why?

SKYLAR: My favorite role so far was when I played Young Debbie on The Millers because I got to meet so many cool people and I got to eat a lot of ice cream that day!
You appeared in the Henry Danger special, Space Invaders. What was the best part of working on the show?

SKYLAR: The best part about working on the show were the people. Everyone I worked with was so sweet!
Do you have a dream role or character you'd like to play?

SKYLAR: I would love to book a role in a dramatic series or film. I think it would be a fun change from most of the other roles that I have booked.
You're also a singer! Are you hoping to put out any original songs?

SKYLAR: We have some original songs in the works, but right now I am focusing more on my acting and school. But I love to sing with my sister whenever I get the chance!
If you got to appear on Carpool Karaoke, what song would you be most ready to belt out on a whim?

SKYLAR: I would probably sing an Alicia Keyes or Grace Potter song because they both have such amazing, powerful songs.
What are three things you can't live without?

SKYLAR: My dogs, Netflix, and burritos.
How do you celebrate your girl power?

SKYLAR: I love to empower others and be as helpful as possible.
Do you have any advice you'd like to share with your fans and followers?

SKYLAR: Never give up, keep striving to complete your goals.
Now that you know Skylar, get to know one of her besties – actress and singer, Piper Madison!