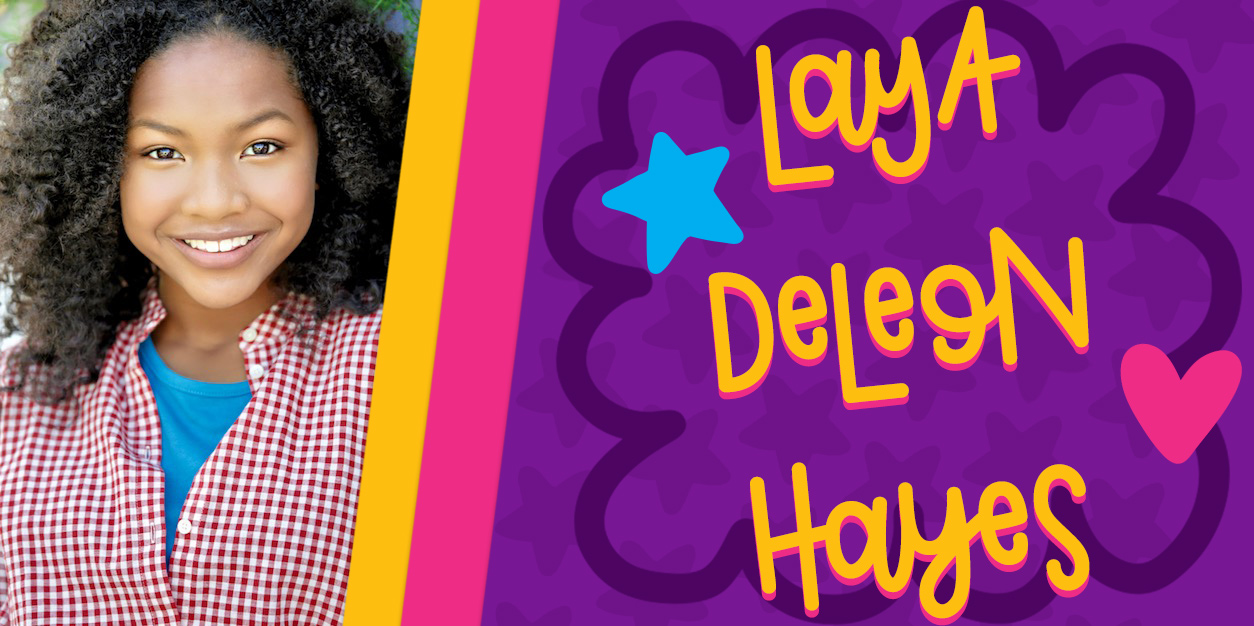 Laya Deleon Hayes on Just Add Magic and Her Passion for Acting
Laya Deleon Hayes is one inspiring girl! Laya has already lent her voice to recognizable roles as the lead in Doc McStuffins, Nadine in Hey Arnold: The Jungle Movie, and Vicky in Mariah Carey's animated holiday special All I Want for Christmas Is You. You may also recognize her from appearances on Liv and Maddie, Grey's Anatomy, and other amazing shows. Her most recent project? She plays Piper in one of our favorite Amazon Prime Video series, Just Add Magic!
In addition to her drive and hard work on screen, she's also passionate off-screen, lending her time to anti-bullying charities such as Say No to Bullying and Free2Luv®. Laya's passion for what she does really shines through and we're definitely looking forward to seeing her slay in lots of upcoming roles.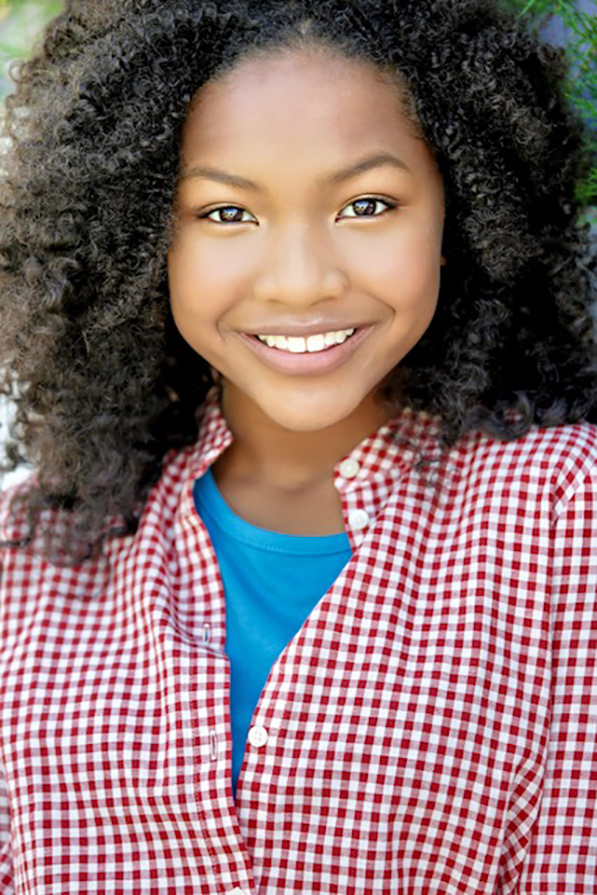 We had the chance to chat with Laya about what it was like to work on Just Add Magic, her goals for her career, and her passion for acting and singing. Get to know her in our interview.
Get to Know Laya Deleon Hayes:
Tell us a little about your character, Piper, in Just Add Magic.
LAYA DELEON HAYES: The show, Just Add Magic is about 3 girls who find a magic cookbook and they discover magical recipes. Piper becomes one of Darbie's friends when she's cast in the school play. She's very sweet and loves theater.
Do you have a favorite memory from working on the show?
LAYA: Oh yes, my favorite memory of the show was getting to know the cast. It was so much fun filming the episode, Just Add Caroline because we finally performed the play and we got to dress up in 1920's attire and speak in a British accent.
You're the voice of both Doc McStuffins on Disney Junior and Nadine in the Hey Arnold: The Jungle Movie. Can you tell us a little about the voice acting process for our readers?
LAYA: Voice acting is a little more challenging because I'm using my voice to portray the character. I have to adapt my voice to reflect what I want the character to express and I may have to say the lines multiple times until it's the right feel.
You've already achieved quite a lot, but is there still something you dream of doing with your career?
LAYA: This is just the beginning for me and acting is my passion. This is what I want to do for the rest of my life. I'd like to be in a feature film, have my own TV series, win awards and be the best actress I can be.
You often work with anti-bullying charities, why is this issue close to your heart?
LAYA: These organizations focus on rocking love and not hate and I'm happy to support them. I'm an advocate for these organizations and take part in several events each year to support their cause.
What is something you are passionate about?
LAYA: I'm passionate about acting and singing because its what makes me happy and I enjoy doing both equally.
How do you stay balanced with school, acting, and just being a kid?
LAYA: I do normal kid activities, I love amusement parks, going to the movies and rollerblading. My parents help me stay balanced by always making sure I have fun with homeschooling, hanging out with my friends and having free time. We travel often, my favorite place to visit is NYC, I am a huge fan of Broadway musicals, so every year we travel to NYC to catch a show or two, visit family and explore the city.
What are some things you like to do for fun?
LAYA: Things that I like to do for fun are reading, shopping, hanging out with my friends, listening to new music, watching movies, hiking, bike riding and traveling.
Is there anything you're afraid of?
LAYA: I'm really scared of birds flying close to my face and snakes! Yikes!

(Photo Credit: @layahayes)
Do you have any advice for girls out there who dreaming of acting/performing?
LAYA: The advice I have for girls out there dreaming of acting/performing is to follow your dreams and just do it! You have to be willing to work hard make sacrifices and always challenge yourself to get better. My parents tell me all the time, "life is simple, but it's not easy." So believe in yourself and you can accomplish anything you put your mind to. Perform every place you can!
Inspired by Laya? We think you'll love getting to know her friend and fellow actress, Notlim Taylor!