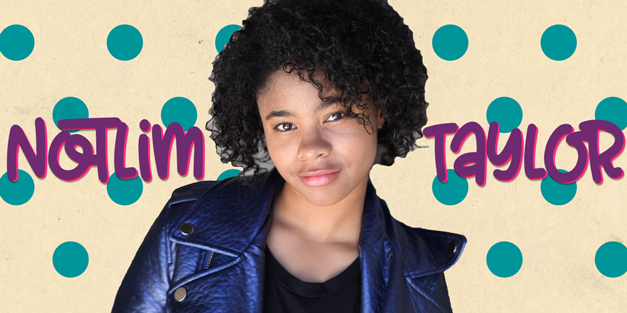 Notlim Taylor Shares Her Love of Acting, Animals, and More
You may recognize Notlim Taylor from her role in the 2015 American Girl film, Grace Stirs Up Success or as Marley Wayne from the upcoming NBC sitcom, Marlon. She's an up and coming young actress with a seemingly endless list of super cool talents and hobbies. In addition to her love of acting, Notlim is also an animal lover, an aspiring writer, a black belt in karate, and 4.0 student. Notlim basically defines the words "girl power" and she's a total inspiration. She's got a thirst for knowledge and big dreams of making a difference in the world around her.
Keep reading to see what she had to say about her new TV show, her super cute puppy, and how she hopes to shape the future!
Get to Know Notlim Taylor:

YAYOMG!: Tell us a little about how you became interested in acting and how you got your start.
NOTLIM TAYLOR: My father is an actor, my brother and I would watch him act and rehearse all the time. Then we started practicing commercials in the mirror that we'd seen on television, and our dad decided to take a chance and let us audition for our first commercial which ended up being our first job.
YAYOMG!: You're starring in a new family sitcom Marlon alongside comedic icon Marlon Wayans. Tell us a little about your character Marley Wayne and what viewers can expect from the show. Are you anything like Marley in real life?
NOTLIM: My character, Marley is a 14 year old book worm and a 4.0 student in her private school. She is extremely educated, mature, and she juggles a lot of responsibility between dealing with the divorce of her parents while helping to raise her little brother Zack and school work. She respects and loves both of her parents unconditionally. No matter how immature or over protective Marlon might act towards different challenges in her life, she is always going to be daddy's little girl.
I would say Marley and I are similar in a-lot of ways, in real life I have a little brother and I am a 4.0 student. I would say that our parents personalities are pretty much the same, my mom is very conservative and my dad is very outgoing. What should the viewers expect from the show, to laugh uncontrollably! This show is very funny, as well as relatable to all families. Please tune in, Marlon airs on NBC August 16th at 9pm.
YAYOMG!: You appeared as Ella in the American Girl film Grace Stirs Up Success, alongside Olivia Rodrigo. What was your favorite part about being involved in an American Girl project?
NOTLIM: I think the most exciting part about being involved in this project was shooting in Budapest, but my favorite part was being able to work with people who I had good chemistry with and to experience it with my dad.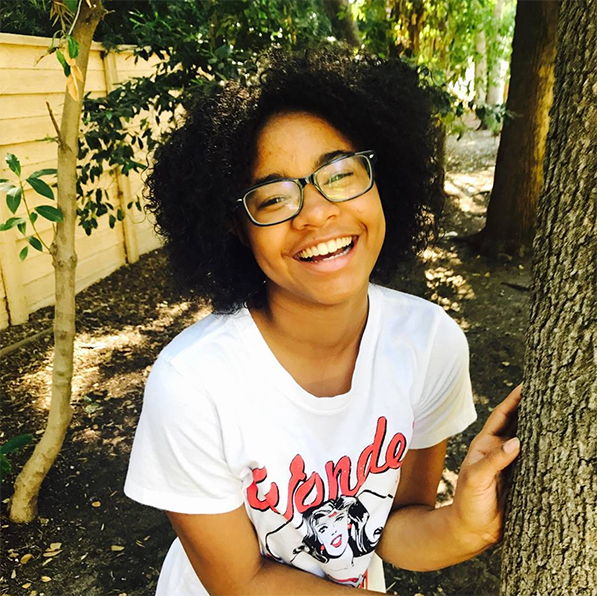 YAYOMG!: What's your favorite subject in school? What's a subject you hope to learn more about?
NOTLIM: My favorite subject in school is English, I love writing and I'm a bookworm. I'd hope to learn more about history, I think it's important to know about the different types of people in the world and their cultures.
YAYOMG!: We heard you're a budding writer with dreams of publishing poetry and penning screenplays. What do you love most about writing and what are your favorite themes to include in your work?
NOTLIM: Like art, dance, and music, writing allows you to express yourself. Writing is also another way of letting go of the negativity in your life, instead of keeping everything inside you can set it free in your writing.
YAYOMG!: You're a vegetarian and passionate about the proper treatment of animals. Can you share a little about why this is important to you?
NOTLIM: Animals become extinct all the time, and people are not aware of it. Fortunately, we have programs that work hard to protect animals and make sure that they are taken care of. We need animals! Animals are necessary for a healthy ecosystem, humans rely on animals not just for food but for many other things like medicine and research. Animals are no different than us, so let's stop with the killing and abuse.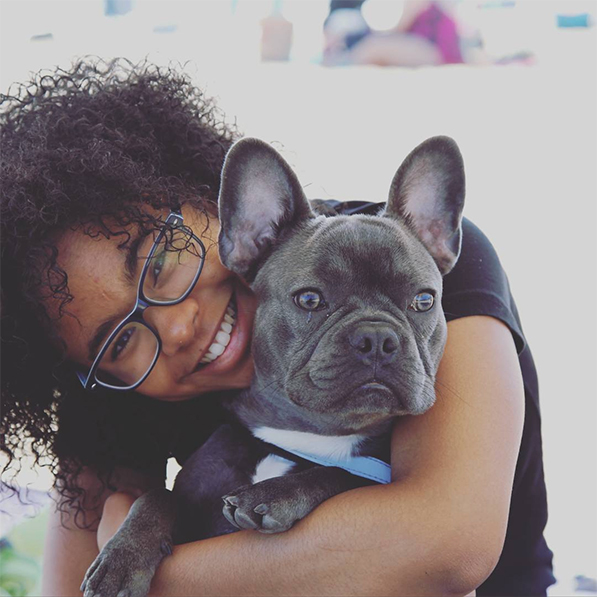 YAYOMG!: What is your current obsession of the moment?
NOTLIM: My 9 month old (puppy) Frenchie, his name is Platinum. He is the love of my life and my best friend.
YAYOMG!: Is there anything you're afraid of?
NOTLIM: I am afraid of pigeons, they're like rats with wings.
YAYOMG!: With so many interests and passions, where do you see yourself headed in the future?
NOTLIM: I hope and want to see myself successful and making a difference. I want to help shape not just my future, but the future of my generation.

YAYOMG!: Our YAYOMG! readers are young girls with big dreams, just like you. What advice would you like to share with them?
NOTLIM: You have to be willing to put in a lot of hard work, you must stay focused, and you have to be patient. It doesn't matter what career you are trying to pursue, and for those of you who want to pursue acting, I just want to let you know the business is tough, sometimes you'll get tired of auditions ruining your weekend or changing your family plans because you have to study but don't look at the constant auditions as annoying, look at them as opportunities, it paid off for me.

We can tell Notlim is on her way to do super big things, and you can bet we'll be rooting for her from the sidelines. Ready to see her in action? Grab your favorite family members and tune in to "Marlon" on August 16th to see her rock the role of Marley.
Get to know more amazing and inspiring girls by checking out these fun interviews!