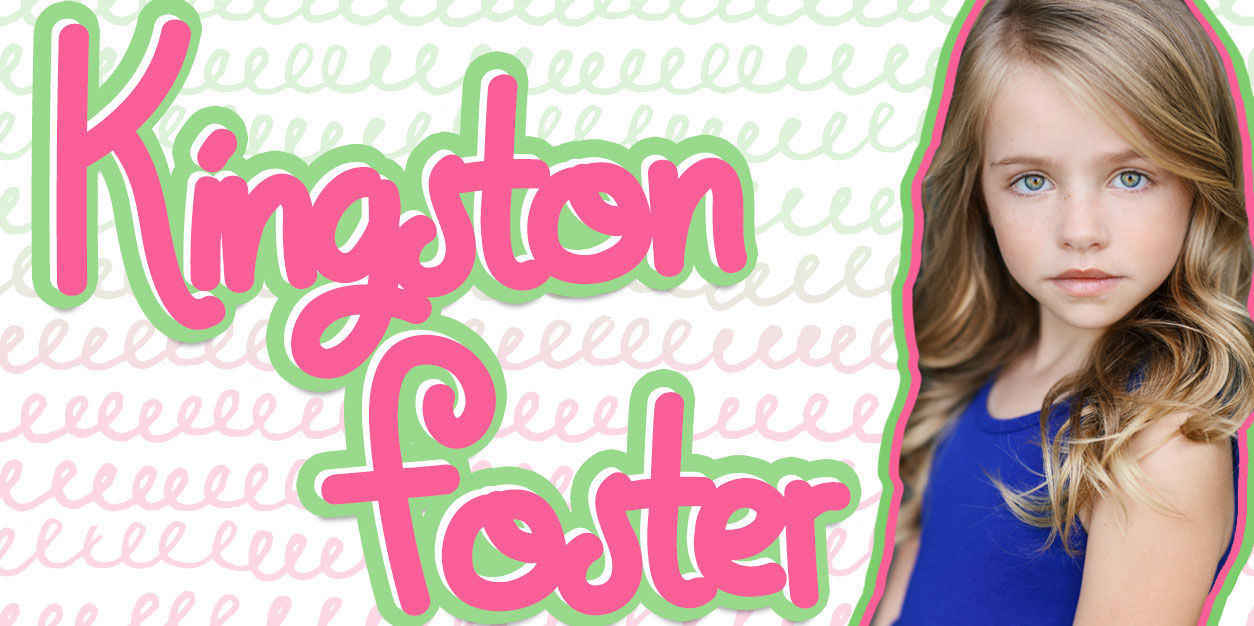 Kingston Foster on Disney Channel's ZOMBIES and her Love of Dancing
Kingston Foster is just 8 years old, but she's already making a big name for herself. You may recognize her as one of Uncle Joey's daughters on Fuller House and as Zoey from the upcoming Disney Channel Original Movie, ZOMBIES!
Kingston has a passion for dancing and is studying four different styles of dance including ballet, jazz, acrobatics, and hip-hop. Get to know more about Kingston below and be sure to check her out when ZOMBIES hits the Disney Channel this Friday!
Get to Know Kingston Foster:

What can fans expect to see in Disney Channel's ZOMBIES?
In Disney's ZOMBIES you will hear lots of singing, see lots of dancing, and see lots of ZOMBIES!!!
Tell us a little bit about your character, Zoey.
Zoey is very kind, she wants everyone to get along. She also wants a dog, but Zombies can't have dogs. Zoey also wants to be a cheerleader.
What was your favorite part about working on the movie?
My favorite part of working on ZOMBIES was working with other actors.
What do you like most about acting?
What I like most about acting is that you can play anything in the world!
What are some things you like to do for fun?
Some things I do for fun are go swimming or bake!
We hear you love dancing and take a lot of dance classes. What is your favorite style and why do you love to dance?
My favorite style of dance is Acro. I'm working on my aerial and my back handspring! I love to dance because it makes me feel good.
What is something you hope to accomplish in the future?
I hope to accomplish my aerial and back handspring in the future and to be in another Disney musical!
If you can't get enough Disney Channel in your life, get to know Sky Katz from Raven's Home!