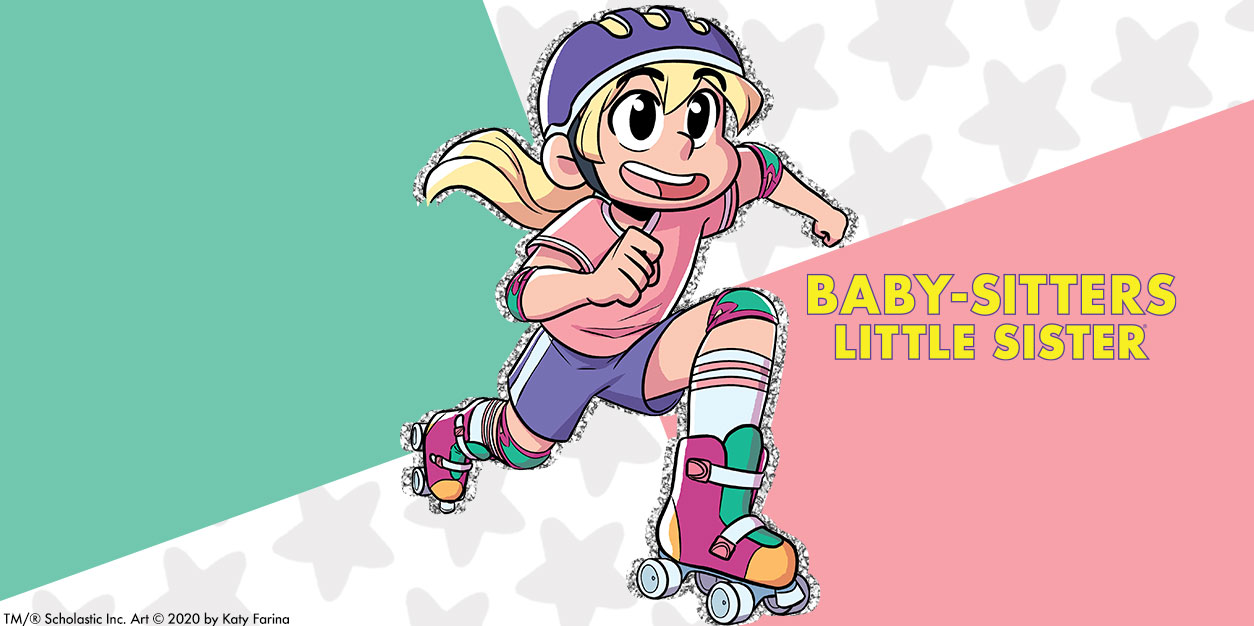 Karen Brewer's Guide to Having Fun
NOTE: This post is sponsored by Scholastic.
In Karen's Roller Skates, the second book in the Baby-Sitter's Little Sister graphic novel series, Karen Brewer is ready to make it the best weekend ever. The sun is shining, she has a new pair of roller skates, and she's determined to master a new roller-skating trick!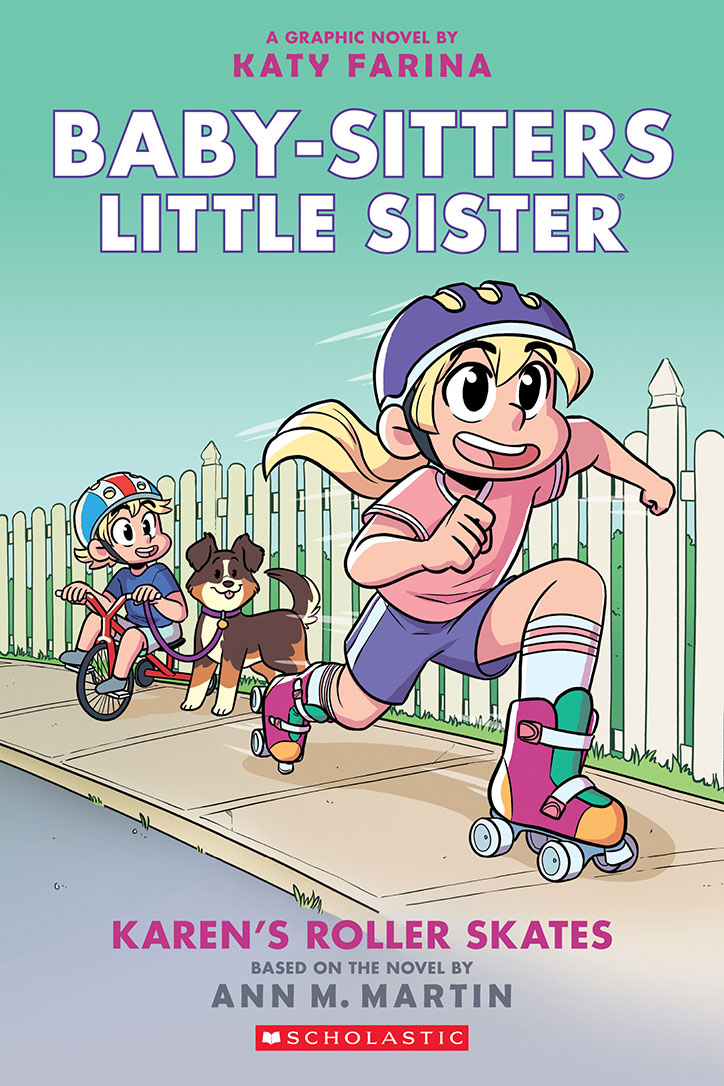 Another graphic novel in this fresh and fun series spin-off of The Baby-sitters Club, featuring Kristy's little stepsister!
It's going to be a great weekend! Karen has new roller skates and is a very good skater. She's looking forward to trying some new tricks. But, oh no! Karen falls down and has to go to the hospital. Her wrist is broken!
Karen is determined to get everyone she knows — plus someone famous — to sign her cast. It isn't going to be easy, but she won't give up until the job is done.
Baby-Sitters Little Sister: Karen's Roller Skates
AUTHOR: Ann M. Martin
ILLUSTRATOR: Katy Farina
PUBLISHER: Graphix
DATE: July 7, 2020
In the book, things don't exactly go her way, but it had us wondering – how would Karen spend a weekend in Stoneybrook? Inspired by her endless imagination and love of all things fun, we put together a list of Karen Brewer approved activities for you to try!
Karen Brewer's Guide to Having Fun:

Go Roller Skating:
In the newest Baby-Sitter's Little Sister graphic novel, Karen is all about roller skating! She's totally fearless, always ready to learn new tricks like skating backwards and doing jumps. That's why we're making it the first must-try activity on our list!
Lace-up a pair of roller skates, grab a helmet, and get ready to feel the breeze in your hair. If you've never skated before, it can take a little practice. Once you have the hang of it, you'll want to skate everywhere, just like Karen.
If you already know how to skate, why not learn some new tricks? You can also try riding a bike, a scooter, or even a skateboard instead!

Start a Garden:
Gardening is a lot of fun and the perfect way to get out of the house and soak up some sun each day. You'll learn all about the science behind how plants grow, and when everything begins to bloom, you'll have a harvest of fresh veggies or beautiful flowers you grew yourself.
We suggest planting a vegetable garden with your family? Nothing tastes better than a meal cooked with homegrown veggies, and you can even use it as a stepping stone to bigger things – like trying new foods and learning to cook!
Not sure where to start? We're sure Karen's neighbor, Mrs. Porter, will have plenty of gardening tips to share!

Do a Craft Project:
Rainy days and weekends are the best time to do all the things you don't have time for during the school week – like crafting!
If you have an endless imagination like Karen, we've got some super fun DIYs for you to try. Each idea uses found materials and turns them into something you can really use!
Gather up some rocks or seashells to paint and add a splash of color to your room or garden. Upcycle an old water bottle into a simple bird feeder to hang outside and do a little birdwatching. Make tin can lanterns as a beautiful way to light up your night!

Camp Out in the Backyard:
Karen loves new adventures, which is why we think she'd be all about a backyard camping! To try it, have a parent help you set up a tent in the yard. Then do activities you'd do while camping – make s'mores around a bonfire (or on the grill), do a little stargazing, and swap scary stories before bed.
Don't have a yard? Turn your house into a campground instead. Lay out sleeping bags on the living room floor, make a tent out of blankets and sheets, and watch a spooky movie by the glow of a lantern. You can even make a playlist of outdoor sounds to make it feel authentic, like chirping crickets, a running river, or singing birds.

Have a Neighborhood Scavenger Hunt:
Odds are you've taken countless walks through your neighborhood, but have you really seen it? Creating your own scavenger hunt is a super fun way to explore your town. Create a list of items to find, like a butterfly, a green mailbox, or a squirrel, and then head outside. See if you can check everything off your list.
You can do this activity on your own, but if you have brothers and sisters or other kids in your neighborhood, you can turn it into a competition! The first team to spot everything on the list wins a prize! We know Karen would definitely invite Hannie, Kristy, Andrew, and David-Michael along on a Stoneybrook scavenger hunt.

Read a Book Outside:
Curling up on the couch is a cozy way to spend a day, but if the sun is shining, we suggest taking your reading outside! It's the perfect way to get a little fresh air, step away from screens, and be swept away to a new world.
Pack yourself a picnic filled with all the best snacks and read under a shady tree. Have a hammock? Crush a few chapters, and take a warm nap! Need a reading suggestion? How about the Baby-Sitter's Little Sister graphic novel series? We're dishing on all the life lessons we learned from the series, here!
Did you know that Karen Brewer is the younger step-sister of Kristy Thomas, president of the Baby Sitter's Club? We caught up with the cast of the new Baby-Sitter's Club Netflix series – read it here!