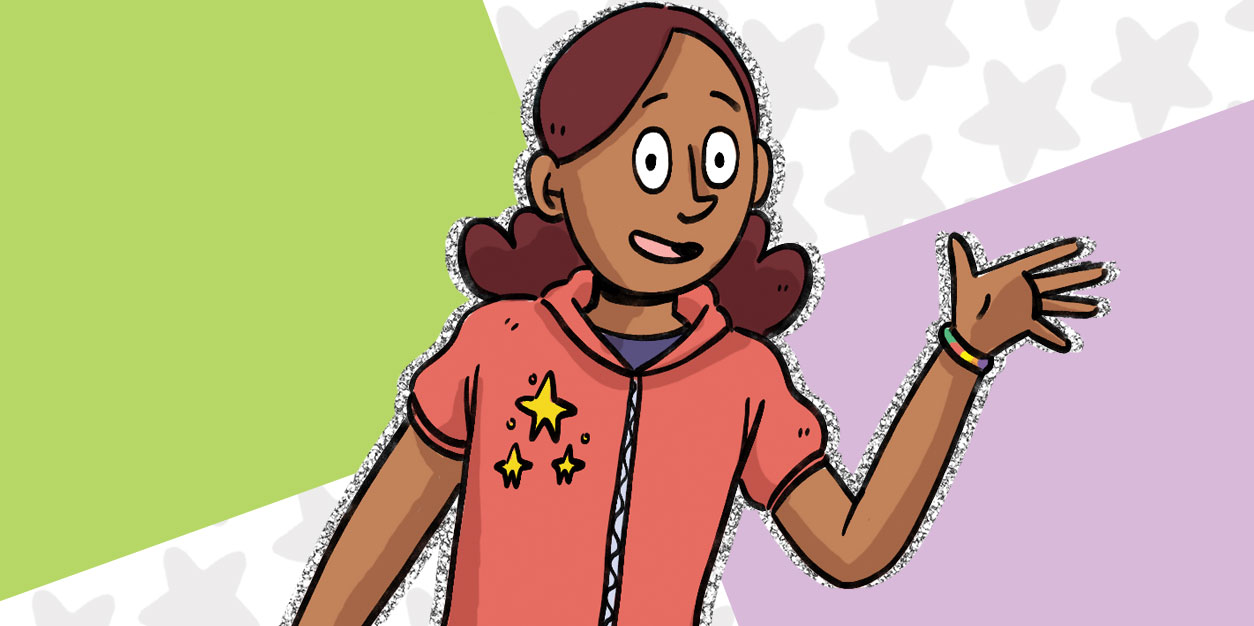 LONG DISTANCE: Meet Vega and Take a Peek into This Upcoming Graphic Novel
Space camp, aliens, and long-distance friendships collide in the out of this world graphic novel, Long Distance.
If you're anything like us and gobble up graphic novels faster than Halloween candy, you're in for a serious treat! If you loved the relatable struggles, LOL-worthy moments, and Pacific Northwest setting in Fake Blood by Whitney Gardner, you'll be thrilled to know that the author has an equally charming graphic novel releasing next year.
We couldn't possibly be more excited to meet the space-obsessed Vega and explore the world of Long Distance. That's why we're honored to reveal the cover for the first time ever! Take a look: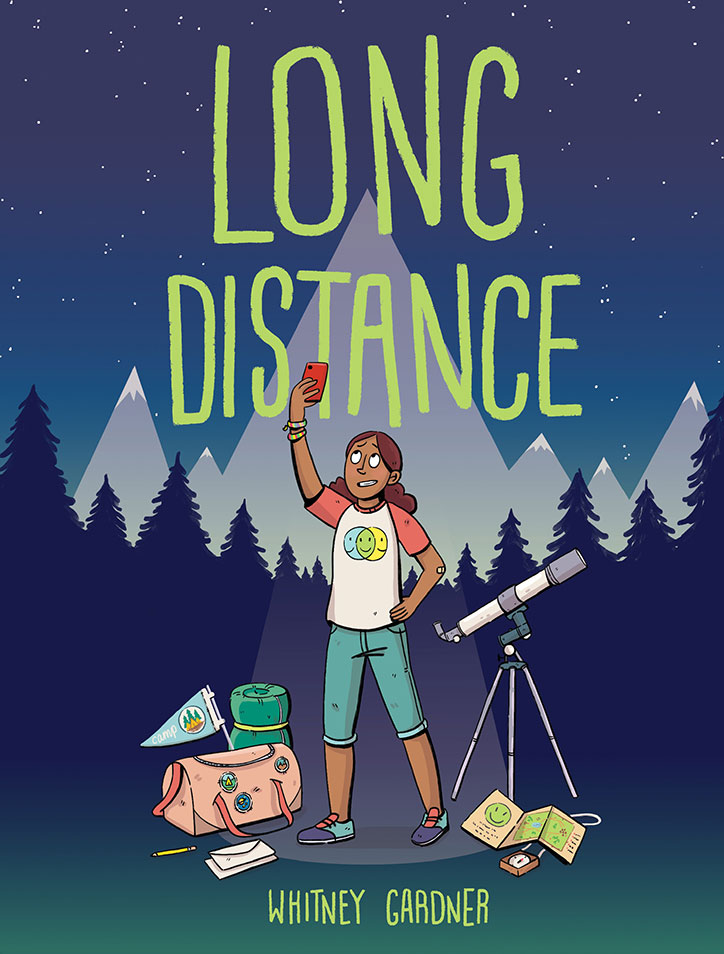 From the creator of Fake Blood comes another exceptionally charming middle grade graphic novel about friendships both near and far, far away.
Vega's summer vacation is not going well.
When her parents decide it's time to pack up and leave her hometown of Portland, Oregon, behind for boring Seattle, Washington, Vega is more than upset—she's downright miserable. Forced to leave her one and only best friend, Halley, behind, Vega is convinced she'll never make another friend again.
To help her settle into her new life in Seattle, her parents send Vega off to summer camp to make new friends. Except Vega is determined to get her old life back. But when her cellphone unexpectedly calls it quits and things at camp start getting stranger and stranger, Vega has no choice but to team up with her bunkmates to figure out what's going on!
Long Distance
AUTHOR: Whitney Gardner
PUBLISHER: Simon & Schuster Books for Young Readers
DATE: June 29, 2021
Isn't it amazing? The cover really captures the essence of the story and gives off serious summer camp vibes. Long Distance doesn't come out until next Summer, but we've got an exclusive peek into this must-read story!
In addition to the amazing cover, Whitney Gardner and Simon & Schuster have shared preview pages and a minicomic to help you get to know Vega and the story that awaits!
Get to Know Vega from Whitney Gardner's Long Distance:
As you can see, Vega is just your average teen girl with a passion for all things space. Her family recently packed up their lives in Portland and moved to a new house in Seattle, leaving all of Vega's familiar memories – and friends – behind. Vega is convinced she'll never make new friends or find her place in her new city, leaving her totally miserable and alone.
To help her adjust, Vega's parents send her to space camp, hoping that bonding with campers over a shared love of exploring the night sky will help her love her new life as much as her old one. While at camp, things start getting super strange, and Vega will have to join forces with her bunkmates to find out what's truly going on!
Want an even closer look at the story? We've got some preview pages to hold you over until Long Distance releases on June 29, 2021! Check 'em out below!
Want to take a closer look at more of your favorite graphic novels? Click here!