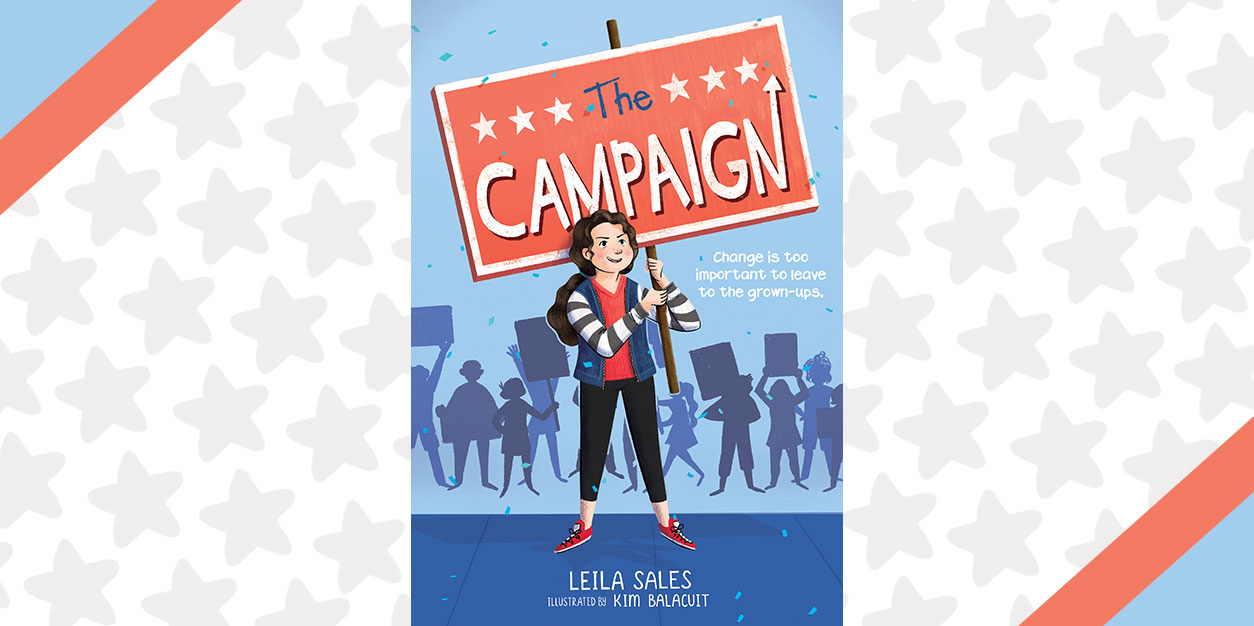 These Fun Facts About The Campaign Will Inspire Your Activism
If you've been glued to the 2020 election or are just interested in getting more involved in student government, you'll love The Campaign, a brand new political comedy that will ignite your passion for activism and politics!
Twelve-year-old Maddie is super artistic and dreams of becoming a graphic novel artist when she grows up. With very few friends or teachers who support her, the only thing Maddie truly likes about middle school is her art class. She's never had much interest in politics – until she finds out the potential new mayor is looking to slash funding for arts programs in her area. This ignites Maddie's interest in getting involved, and she persuades her babysitter to run for mayor.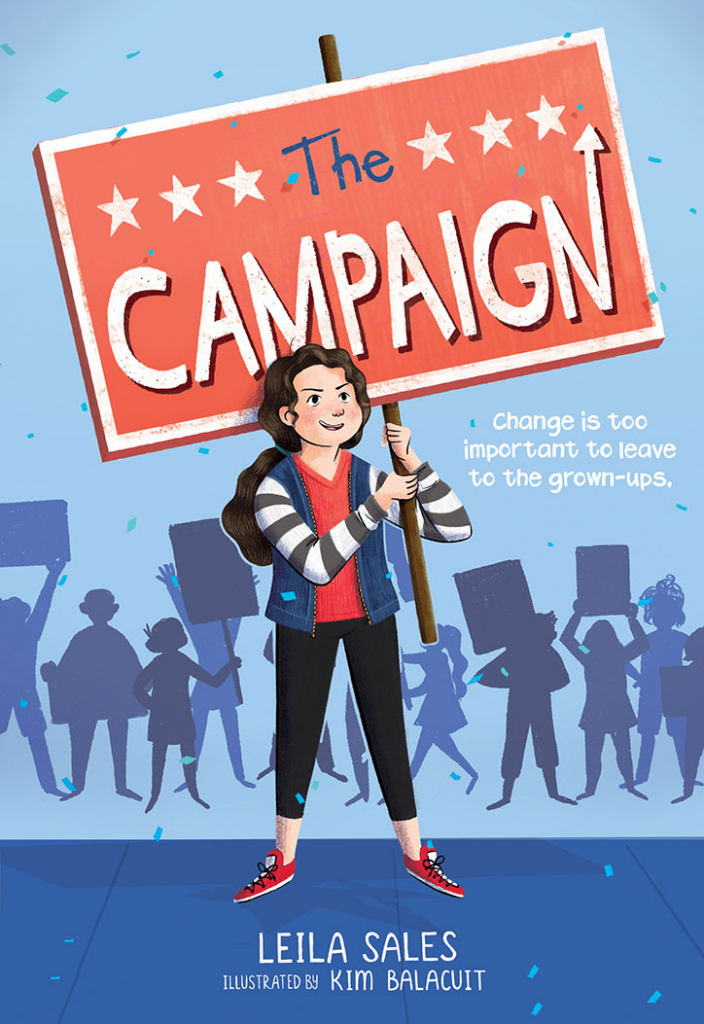 Veep meets Parks and Recreation in this hilarious illustrated middle-grade political comedy about a 12-year-old who runs her babysitter's campaign for mayor.
For 12-year-old Maddie Polansky, the only good part of school is art class. And though she's never paid much attention to politics, when she learns that the frontrunner for mayor of her city intends to cut funding for the arts in public schools, the political suddenly becomes very personal. So Maddie persuades her babysitter, Janet, to run for mayor against Lucinda Burghart, art-hating bad guy. Soon, Maddie is thrust into the role of campaign manager, leading not only to humor and hijinks, but to an inspiring story for young readers that talks about activism and what it takes to become an engaged citizen. Maddie and Janet's adventures on the campaign trail are illustrated by copious black-and-white drawings throughout the book.
The Campaign
AUTHOR: Leila Sales
PUBLISHER: Amulet Books
DATE: September 29, 2020
A twelve-year-old can't become a mayoral candidate, but they can absolutely help lend their time, opinions, and artistic talents to help run a campaign – and that's exactly what Maddie does! As Janet's campaign manager, Maddie learns a whole lot about the democratic process and activism while also discovering a lot about herself in the process. We think this super-funny read is the perfect choice for any kids looking for a good laugh and to get informed about politics.
Want to know more about this super inspiring read? We're SO excited because author Leila Sales is dishing out 7 Fun Facts about The Campaign!
Author Leila Sales Shares 7 Fun Facts About The Campaign: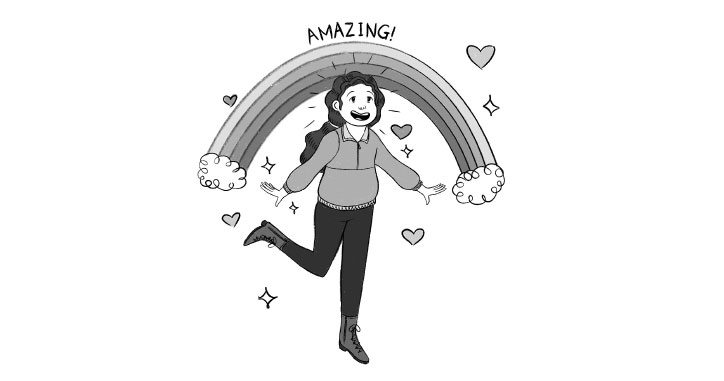 FACT #1:

Like Maddie, I volunteered for my first political campaign when I was 12 years old. After school, I would go over to campaign headquarters to address letters to potential voters and fill out spreadsheets of voter data.

It was so exciting: being around these other people who were all working toward a shared goal, attending to fancy campaign fundraisers, feeling like my actions were making a difference, and being treated as an equal—not a little kid—because my work mattered as much as anybody else's. I wanted to show the energy and community of a campaign through Maddie's story.
FACT #2:

The "bad guy" candidate, Lucinda, brags that she competed in the Olympics, but the kids are not impressed when the find out that Lucinda's Olympic event was solo synchronized swimming. Solo synchronized swimming, as absurd as it sounds, actually was a real Olympic event from 1984 to 1992.

I found it because I knew that I wanted Lucinda to have been in the Olympics for a dumb reason, so I thought about how old I wanted her character to be, then did the math to figure out what years she might have been at the Olympics, then looked at the list of events in those years to see what seemed like the silliest. I felt very lucky when I came across solo synchronized swimming, as though I'd willed it into existence just for the purposes of this book!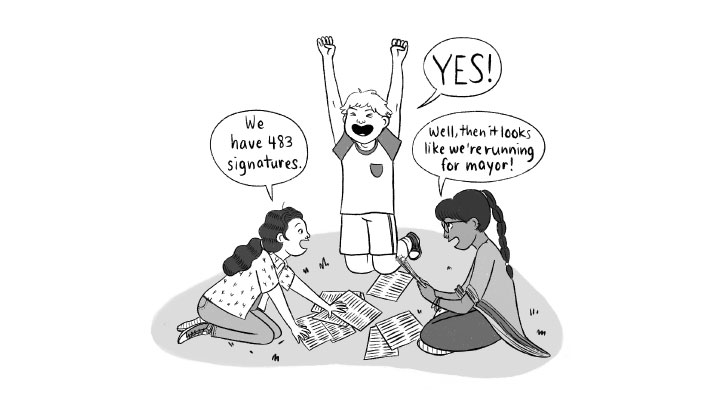 FACT #3:

Maddie has to get 350 signatures on a petition in order to get her candidate's name on the ballot. I created my first petition when I was in third grade, to try to convince our teacher to stop using our vocabulary textbook. (I like learning new vocab, but this particular textbook made it extremely boring.)

Every kid in my class signed the petition, but when I presented it to our teacher, she tore it up into pieces and threw it away! From this I learned that people in power are not always eager to make changes. And that you should always make a copy of your petitions!
FACT #4:

Some of my favorite books when I was in middle school were about kids who got involved in politics or activism, including Judy K. Morris's THE KID WHO RAN FOR PRINCIPAL, Jane Langton's THE FRAGILE FLAG, and Ellen Emerson White's THE PRESIDENT'S DAUGHTER. I wrote THE CAMPAIGN because it's the sort of story I loved to read.

FACT #5:

At the end of the book, I included an author's note full of suggestions for how kids can get involved in politics, just like Maddie and her friends. You don't have to be old enough to vote to have an impact. It's easy to think that government only concerns adults and therefore only adults need to do anything about it, but what Maddie learns is that government affects SO MUCH about all of our lives, whether or not we're paying attention.

This is especially true with local government! We focus lots of attention on who's president, but the campaigns where you can make the biggest difference are often at the local level, which is where Maddie is working.
FACT #6:

Maddie thinks that she's not smart because she doesn't get good grades in school, and she doesn't learn the way that some of her teachers think she's "supposed" to learn. I wanted to make the point that there are LOTS of different ways to be smart, and not all of them look like sitting quietly at your desk, taking notes, and acing tests.

When it comes to art, Maddie's the smartest one around—the problem is that not everybody understands that art really "counts."

FACT #7:

If I could be like any character in this book, I would want to be like Maddie's babysitter, Janet. She's not perfect, but she's cool and she genuinely cares about other people. Maddie looks up to her, and I do, too.
Interested in getting involved? Here are 5 ways to perfect your leadership skills!