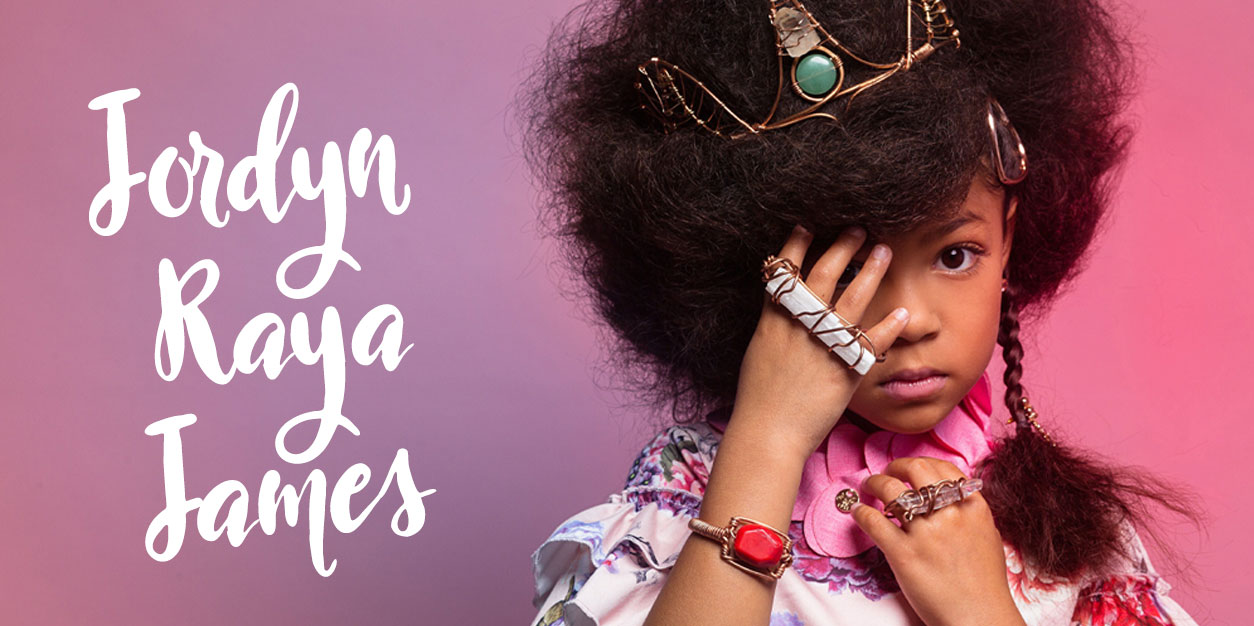 Jordyn Raya James Shares What She Learned on the Set of Family Reunion
Jordyn Raya James stars as the youngest member of the McKellan family on the new Netflix series, Family Reunion.
Working on the series was lots of fun for Jordyn, but it was also a great learning experience for the budding actress. The Family Reunion cast and crew took Jordyn under their wing, teaching her how to perform in front of a live studio audience. They proved they're a family both onscreen and off, sharing lots of sage advice she'll be able to use throughout her career.
Jordyn told YAYOMG! all about her Family Reunion experience, all the fun pranks that went down on set, and the cause that is closest to her heart.
Get to Know Jordyn Raya James: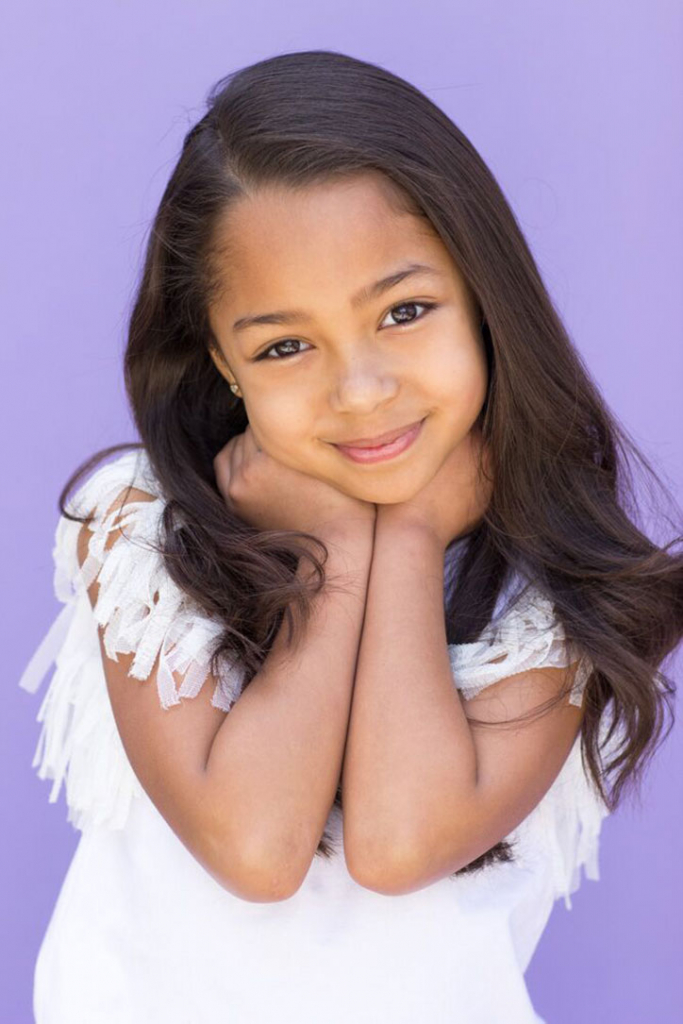 You star as Ami on the new Netflix comedy series, Family Reunion. What can you share about the show?

JORDYN RAYA JAMES: It's a family show, meaning everyone in your family from 8 – 80 will be able to watch it, laugh at it, and learn something!
Rumor has there was a lot of pranking on set! Tell us about your best prank!

JORDYN: My oldest brother on the show, Shaka, played by Isaiah Russell-Bailey. was the best prankster. He was always hiding somewhere and jumping out to scare everyone in the cast. But there was one time Mrs. Tia was giving a tour of the set while doing an interview and all of the kids and Mr. Anthony hid around the set and jumped out at different times to scare her. It was really funny!
Tell us a little about your character, Ami. Do you share any similarities with her?

JORDYN: Ami is 8 years old like me. She is an old soul, smart, and pretty funny. Ami is the youngest of the four siblings and loves her family a lot. She loves to eat ice cream; we both like ice cream. We both love our families, and we both are goofy. The ways we are different is that I am not made up, LOL, and I don't have any siblings.
We heard you learned a lot from your Family Reunion costars. What is the best advice they had to share?

JORDYN: We had a week long "boot camp" where one of our main directors, Mr. Eric, and our acting coach, Mrs. Kelly, taught us about camera blocking, holding for laughs from the live studio audience, and we went over our improv skills. Other advice was to have fun while still being focused on the scene.
What do you love most about acting?

JORDYN: I love playing dressup and getting to play different characters.
You've also starred on Kids React! What was your funniest Kids React moment?

JORDYN: The funniest are the try not to laugh episodes. I think everything is funny so I never win the challenges.
How do you make a positive impact?

JORDYN: I want to help the homeless around LA. I get so sad when I see them sleeping on the street. I've talked to my parents about different ways we can help them.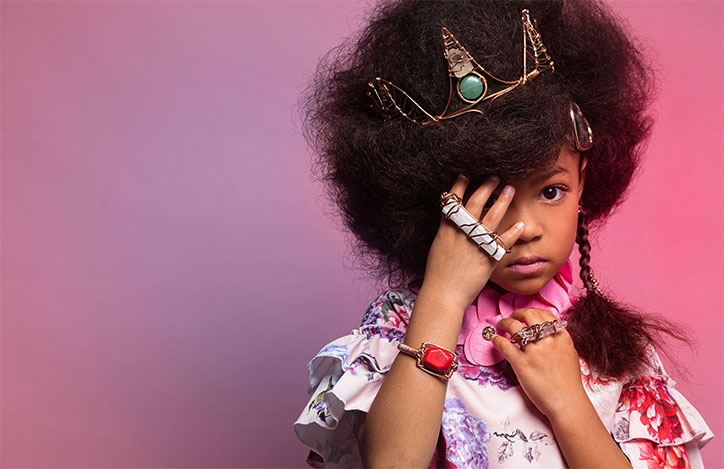 What is your biggest dream for the future?

JORDYN: I want to continue to do good in school, be in a movie, and be the voice of a cartoon character.
What are three things you can't live without?

JORDYN: 1. My lamby which I have had since I was a baby

2. My parents because I love them so much

3. My two dogs Shayd [10 year old Weimaraner] and Heatwave [4 year old Doberman].
Do you have any advice you'd like to share with your fans?

JORDYN: Whatever you want to do, practice practice, practice! If one day you want to act, just have fun; be you so you can do good.
Now that you know all about Jordyn, why not find out more about her co-star and on-screen sister, Talia Jackson, aka Jade!